Impeachment: What to Expect?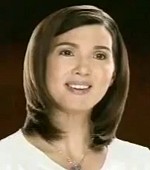 By SENATOR PIA S. CAYETANO
January 15, 2012
As all eyes turn to the Senate, to watch the impeachment trial unfold, an understanding of the procedure and the intent of the Constitution would help everyone understand this process better.
Role of the Senate
Article XI, section 6 of the Constitution states:
The Senate shall have the sole power to try and decide all cases of impeachment. When sitting for that purpose the Senators shall be under oath or affirmation.
Following the above mandate, last December 14, 2011, we took our oath as judges of the impeachment court. A perusal of the Senate's Rules of Procedure on Impeachment Trials ("Senate Rules on Impeachment," for brevity), reveals that indeed we sit as a trial court with the "power to compel the attendance of witnesses … punish in a summary way contempts of, and disobedience to, its authority, orders …" and others. The same rules further state that witnesses shall be examined and then cross-examined (Sec. V and XV).
Because we sit as a trial court, we are not there to use our personal relations nor our political affiliations. What is required is that we go through the trial, calling witnesses, listening to their testimonies and the cross-examinations. We are even allowed to ask questions (Senate Rules on Impeachment, Sec. XVII). Then as trial judges we are required to weigh the evidence presented and make a decision.
If the intention of the framers of the Constitution were to make this a purely political process, then why go through an impeachment trial? The Constitution could have then just allowed the President or provided for some other means to remove the defendant-official subject of the impeachment.
How then are we suppose to judge the case?
Our jurisprudence states that:
[A]ll suitors are entitled to nothing short of the cold neutrality of an independent, wholly free, disinterested and impartial tribunal (Luque v Kayanana, 29 SCRA 178 [1963]).
Impartial judgments are described as decisions "on the basis of facts and in accordance with the law, without any restrictions, improper influences, inducements, pressures, threats or interferences, direct or indirect, from any quarter or for any reason" (The impartiality of the judiciary and the effectiveness of the justice systems, quoting Principle 2 of the Seven key principles on the independence of the Judiciary. Wilfried de Wever. Effectius)
Because of the dearth of materials on the impeachment process, I looked at books authored by American legal luminaries. Our Constitution is patterned after the US Constitution and our provisions on impeachment are similar. In "Impeachment, A Handbook," author Charles Black, Jr., Sterling Professor Emeritus at Yale Law School and adjunct professor of law at Columbia Law School opines that the fact that the senators take a separate oath emphasizes that the Senate "whether for this occasion you call it a 'judicial' body or not- is taking on quite a different role from its normal legislative one."
He further states "The fact that the Senate is to 'try' all impeachments, not simply vote on them, implies that it takes on the nature of a judicial trial, because the word to 'try' is a word used almost invariably in regard to judicial trials."
Thus, the all-important question of the impartiality of the judges arise. As noted by Black, and as I am sure, many are also aware, "senators find themselves either definitely friendly or definitely inimical to the [accused]. In an ordinary judicial trial, person in such a position would of course be disqualified to act, whether as judges or as jurors."
And thus Black, further states:
"It cannot have been the intention of the Framers that this rule apply in impeachments, for its application would be absurd; a great many senators would inevitably be disqualified by it, and it might easily happen that trial would be by a quite small remnant of the Senate. The remedy has to be in the conscience of each senator, who ought to realize the danger and try as far as possible to divest himself of all prejudice (emphasis provided)."
Thus, there is no doubt that when the Senators sit as judges we do so separate from our function as law makers. We sit as judges in the impeachment trial and we are required to act with the cold neutrality of a judge, devoid of bias and partialities.
The Role of Every Filipino Citizen
The Constitution provides for various ways in which the citizens can participate in our democratic process, one of them is the constitutionally guaranteed freedom of expression. Filipinos have been very vocal about their support or disdain for anything from public personalities to political decisions made by incumbent officials. Clearly, we want to have a role in the impeachment process.
It has been said that "[O]ne of the demands of a democratic society is that the public should know what goes on in the courts by being informed by the press what is happening there, to the end that the public may judge whether our system of administration of justice is fair and right (Trial by Publicity, Arsenio Solidum. Philippine Law Journal, September 1959).
What then can our citizens do?
- Support the process set out by the Constitution
- Patient but vigilant observation
- Critical but fair analysis
In the formation of one's opinions, Charles Black states:
"We ought to try to take the same stance of principled political neutrality that we hope to see taken by the House and the Senate as they go about their work."
Given the above, what is expected from a senator-judge? That he or she listens to every single opinion offered by friends, strangers or media? Or that we stay true to our oath and base our decisions on the evidence presented? I humbly submit, that despite the interesting theories and conclusions that will surely come out of this trial, we are required to pass judgment based on the evidence presented in the impeachment court.
On making comments and statements about the impeachment
Senators:
Like a judge in a judicial court, Section XVIII of the Senate Rules on Impeachment requires that the Members of the Senate "refrain from making any comments and disclosures in public pertaining to the merits of a pending impeachment trial."
The same rule applies "to the prosecutors, to the person impeached, and to their respective counsel and witnesses."
And to the public and those in media. Yes, we each have own opinions. In fact, the press have their Constitutional guarantees on freedom of the press. Does that mean we can all say anything we want about the impeachment trial?
As a judge, I need to shed myself of all impartialities and take on the neutrality of a disinterested person. In addition I am barred from making any comments on the merits of the trial.
For every other citizen, the Constitution and our rules are silent. But if you expect fairness from your judges, then perhaps the same principle of political neutrality will go along way in helping each other understand the issues without being swayed by personal or political leanings. This will then elevate the discussion and would go a long way to help the Senators focus on the evidence on hand and not on public perception.
Conclusion
If we accept that we are a democratic society governed by our Constitution and our laws, then we must submit ourselves to the systems that have been put into place. And be vigilant about observing it properly and guarding against abuses.
We all have a role to perform. If we do it well, we can reach a different level of political maturity and democracy. And in the process, strengthen our institutions which will make for a stronger nation.
Police fail in their obligation to investigate journalist killings
A Statement from the Asian Human Rights Commission
January 6, 2012
The Asian Human Rights Commission (AHRC) is deeply concerned by police investigations into the murder of journalists Christopher "Cris" Guarin and Alfredo "Dodong" Velarde, Jr. in General Santos City. Not only have the Philippines' police failed in their duty to protect citizens from harm, but they are compounding this failure by their indifferent and casual attitude towards holding the killers accountable.
Guarin, publisher and editor-in-chief of a daily community newspaper Tatak News, was shot dead at 10pm on January 5, 2012 along Conel Road, Barangay Lagao, General Santos City. He was in his car with his wife, Lyn and nine-year-old daughter, on their way home, when they were attacked by gunmen riding on a motorcycle. His wife and daughter were not hurt, but were deeply traumatized to witness his murder.
Guarin's murder followed the murder of another journalist, Velarde, in November 2011. Circulation manager of another daily community newspaper, Brigada News, Velarde was shot dead on November 11 in front of his office. Although the AHRC have learned that the motives for Velarde and Guarin's murder were related, the police have been more focused on dispelling public expectations and any sense of urgency, rather than ensuring proper investigations into the deaths.
A day after Guarin's murder, Senior Superintendent and city police chief Cedric Train, concluded that "the motive for the killing was likely not work-related". Earlier, the police also concluded that Velarde's murder was nothing more than "an ordinary shooting incident" common in the city. The police also rejected Velarde's background as related to journalism or media work.
The AHRC is deeply concerned that the Philippine National Police (PNP), particularly the General Santos City Police Office (GSCPO), have completely misunderstood their responsibilities and obligations in conducting adequate criminal investigations into murder cases. Whatever the motive of the murder, and whatever the profession of the victim, it is the police's responsibility to investigate and hold the perpetrators accountable.
Prior to Guarin's murder, he had been receiving threats via SMS. In fact, a few hours before his murder, on air in his radio programme, Guarin read an SMS he had received warning him he would be killed once he left the radio station premises. It has become common for radio broadcasters to read threatening messages on air, not only to share this with their listeners, but also to alert the police authorities.
Guarin, a veteran radio broadcaster prior to publishing his newspaper, received similar threats in the past. His failure to make an official police record of these threats is not evidence of him ignoring the threats; rather, his practice of revealing the threats in public reflects the absence any protection mechanism. Most threats received by local journalists, newspaper or radio reporters are not taken seriously by the police.
Prior to Velarde's work as circulation manager of Brigada News, while he was working as a newspaper dealer to a defunct daily bilingual newspaper in the city, Super Balita, he did not require body guards or escorts. Staff of a community newspaper needing body guards to deliver the newspaper has become a common practice in the city. Those who can afford to pay for bodyguards or security escorts do so, while others ask for the issuance of firearms for their protection from the police or military.
The local police have clearly failed in ensuring that local journalists are given protection in performing their duties. The routine, widespread and systemic lack of protection and security in many communities in the Philippines is such that those who hire killers, premeditate murder or commit crimes, have a complete disregard for any notions of crime, law and punishment. They do not fear the police or the law.
For public confidence in the law and its protection, as well as for the necessary deterrence of crime and criminals, it is crucial that the Philippines' police demonstrate their utmost compliance to legal obligations, and their capacity to ensure crimes are adequately investigated and perpetrators held to account. Their failure to do so will only aggravate people's uncertainty and sense of security.
Handling temptations

By FR. ROY CIMAGALA, roycimagala@gmail.com
January 3, 2012
THOUGH we have to face big issues and bigger challenges this year, especially in the areas of economy and politics, we should never forget to develop and strengthen our personal skills in handling temptations. This concern never goes passé, and it touches a basic, indispensable aspect of our life in all levels.
These days, temptations come to us in the subtlest and trickiest of ways. This can be due, at least in part, to the increased level of sophistication both in people's thinking and in world development, especially in the area of technology and ideology.
With these developments, temptations can easily come undetected, and sin can be committed in most a hidden way and even easily rationalized. How important therefore it is for us to always grow in humility and simplicity, finding aggressively practical ways to achieve them! If not, we would just be lost.
The healthy fear of God is disappearing. In its place, a most heinous sense of self-importance is dominating. The criteria to determine what is good and bad have become blurred. They have gone almost completely relativistic and subjective, declaring total independence from any absolute and objective rule or law.
Some psalms can give us helpful ideas on how to handle temptations.
- "Surrender to God, and he will do everything for you." (Ps 36)
- "Turn away from evil and learn to do God's will. The Lord will strengthen you if you obey him."
- "Wait for the Lord to lead, then follow in his way."
Truth is, we always need God in our battle against temptations. We should disabuse ourselves from the thought that with our good intentions and our best efforts, we can manage to tame the urges of temptations.
We cannot! That's the naked truth about it. We only can if we are with God. And we have to be with him in a strong, determined way, not in a passive or lukewarm way. Do flies flock on a hot soup? No. But they do on a cold or lukewarm soup.
We need to do everything to be with God. Our mind and heart should be fully and constantly engaged with him. We always have reason to do so – at least, we can thank him for what we are having at the moment: health, food, air, work, etc.
We should never take things for granted. Remember that our Lord asked the only leper who returned to him to thank him out of the ten who were cured, where the other nine were. Our Lord expects us to thank him for everything that he has given us.
From there, let us try our best to figure out what his will for us is at any given moment. We have to have the sensitivity to ask him, even if we are already doing our duties and responsibilities which are part of his will for us, how what we are doing at the moment is part of his will, of his abiding providence over us.
That kind of mentality helps us greatly in avoiding sin and in keeping our love for him. Just the same, we should not be surprised that in spite of this attitude, temptations still come. Jesus himself was not exempted from temptations.
That's because temptations also play an important role in our spiritual life. They point to us where we are weak. They encourage us to develop the virtues that correspond to them. They remind us to be humble always and to depend always on God rather than on our powers.
Temptations can come because of one's temperament, as in if one is passionate yet weak of will. He is not well-balanced and energetic. They also come because one has been reared in love of pleasure or in an atmosphere of pride and envy. They also come because of God's providential designs.
We have to be ready for them. Always with God's grace which we have to continually ask, we have to develop the skills and other tricks of our warfare with them. We should learn to ignore them, reject them outright, never entertaining them, and even ridiculing them.
We should learn to pray more intensely, immerse ourselves more in our work and duties and with greater love. We have to grapple with temptations in the little things, never allowing them get into our big things or close to the heart of our spiritual fortress. It might be a good idea too to go to confession once temptations come.
Lastly, never to lose hope even when we fall.
Ripping up calendars
By JUAN L. MERCADO, juan_mercado77@yahoo.com
January 1, 2011
New 2012 calendars will now be tacked up and those of 2011 shredded. In Year 153 BC, two Roman consuls then set January 1 as the New Year – for hard-nosed military reasons. Since then, various customs evolved since to mark the passing of five hundred twenty five thousand six hundred minutes.
Relax. Besieged Supreme Court chief justice Renato Corona didn't get a second more than Torio, our neighborhood beggar. "Time is the one thing given to everyone in equal measure," Seneca wrote.
The optimists, among us, itch to see the new year in. The pessimists would make sure the old one finally beat it. "The object of a new year is not that we should have a new year," G.K. Chesterton reminds us. "It is that we should have a new soul".
Thus, some heed the ancient counsel: "Be still." They give thanks in quiet prayer. Many carom into the usual noise barrage. As dawn breaks, exhausted doctors in emergency rooms will still be treating those blasted by firecrackers – and stray bullets.
On January 1, Catholics mark the "Solemnity of Mary, Mother of God". "Mary is Islam's most honored woman," the Economist points out. She's the only one to have a whole chapter named after her in the Koran.
"Christians and Muslims see, in Mary, an affirmation that there is no limit to the proximity of God that any human being can attain…Surely, that is reason enough for people of any faith to feel reverence for history's foremost Jewish mother." She is our fallen nature's "solitary boast".
Blogs are the new kids on Media Avenue. Some now run individual yearend reviews, just as newspapers, radio and TV traditionally do. These summaries tally the past year's issues.
"Life can only be understood backwards," Soren Kierkegaard insisted. "But it is best lived forward." Crystal bowl features are a standard of yearend media reports. "In times like these, it is helpful to remember there have always been times like these".
Discerning the future has never been one of mans special strengths. How do you Crystal-balling is about making educated guesses of what lies beyond the horizon. From today's realities, one sifts the trends likely to endure – and reshape tomorrow. "In today, tomorrow already walks."
Nonetheless, the drill to glimpse ahead usually reaches fever pitch on New Year. "If you could look into the seeds of time / and say, which will grow and which will not," Shakespeare wrote.
"Death keeps no calendar" yearend. Reviews list prominent individuals who passed away in 2011. That includes Czechoslovakia's "Velvet Revolution" leader Vaclav Havel, the paranoid Korean dictator Kim Jong Il, computer whiz Steve Jobs to Fr. Fausto Tenorio, the selfless priest of Mindanao lumads.
Shouldn't media do also a yearend listing of "unfinished business."?
This is, after all, a country of few closures. We waffled on the Japanese collaboration issue. Few were punished for martial law abuses. Look at Imelda.
Among issues that 2011 will leave unresolved are: desaparecidos Jonas Burgos, Shireley Capadan and Karen Empeno, unresolved murders, such as that of publicist Bobby Dacer, SVD Fr. Franciskus Madhu, SVD to scores rubbed out by vigilantes in Davao and Cebu, the coconut levy, tracking down former General Jovito Palparan, etc.etc. This lack of accountability will spill into 2012.
The year that was saw Justice Conchita Carpio-Morales whack a Supreme Court decision that blinked at Eduardo Cojuangco. He pocketed 16.2 million San Miguel Corporation shares, by dipping into levies squeezed from indigent coconut farmers. "The biggest joke to hit the century", she wrote before retiring.
Did this Court crack the "second biggest joke to hit the century? Voting 7-6-2, the tribunal ruled "with finality" that creation of 16 new cities, didn't fracture the Constitution. All 16 flunked tax collection criteria of P100 million, average for two consecutive years. That's set by the Local Government Code (LGC).
The Court cartwheeled repeatedly, within three years, over a "final decision" that had become, in its own words, "executory". "Oh No! Not Again!", Inquirer headlined February's flip-flop.
By then, vertigo afflicted everybody. That includes the League of Cities. Its 120 members protested the 16 "upstarts" siphoning their Internal Revenue allotments. "League of 16" members were also strapped to this "judicial yoyo".
Persisting emergencies uncoil below the radar screen during delivery or a day maternal death rates here are triple that of China. We won't meet the Millennium Goal target number 6: to reduce by three-quarters the number of mothers' deaths.
Under-five children death rates are down to 29 today from 59 two decades ago. That is still behind Malaysia's 12. Many will not "comb grey hair," as William Butler Yeats wrote.
Shriveling from chronic hunger is not the stuff of headlines. Neither are the 700,000 abortions yearly due to lack of family planning alternatives. Few fret that the country's capacity to feed itself dwindles as the thin top soil erodes. "Reversing soil erosion will make fighting insurgency seem like child's play," the late National Scientist Dioscoro Umali once said.
Don't be fooled by the calendar," our grandmother used to say. "You have only as many days as you can make use of."
Happy New Year.
PCID welcomes the appointment of Congressman Mujiv Hataman as ARMM governor
A statement by the Philippine Center for Islam and Democracy
December 21, 2011
The PCID welcomes the appointment of former Anak Mindanao party-list Congressman Mujiv Hataman as the regional governor of the Autonomous Region of Muslim Mindanao (ARMM).
We fully support Hataman based on his track record in pursuing the Bangsamoro struggle and background in development work.
Hataman's active legislative work as member of the House Committee on Human Rights together with then Rep. Benigno Aquino III as chairperson. Hataman led investigations on the spate of kidnappings in the Basilan and Sulu as well as sponsored resolutions condemning the killings of Moro activists and detainees suspected of being Abu Sayyaf. He also primarily sponsored the declaration of March 18, anniversary of the Jabidah massacre, as a Bangsamoro historical event.
Hataman has strong support from the non-Muslims inside and outside of ARMM and is well-known among civil society groups involved in advocating for reforms in the ARMM. Thus, his appointment sends a strong signal that genuine reformists would steer ARMM in less than 20 months before the May 2013 elections.
Hataman has both the administrative and legislative background having worked in the provincial government under Gov. Wahab Akbar and later as a three-term legislator. The fact that he is President Aquino's personal choice to lead the reform process means that Hataman enjoys the trust and confidence of the President that is precisely needed by an OIC regional governor. He is seen as a non-trapo with progressive Left leanings where he can well appreciate the dysfunctions of clan and insurgency-related conflicts.
PCID also congratulates the appointment of Bainon Karon as ARMM Regional Vice-Governor. A well known civil society leader and MNLF leader, Bainon has served as ARMM Secretary for Social Welfare. She will be able to support the Regional Governor in ensuring that the basic needs of the people of ARMM are served and that the Millennium Development Goals are attained.
Impeachment of chief justice is watershed for judicial accountability
A Statement by the the Asian Human Rights Commission
December 20, 2011
The Asian Human Rights Commission (AHRC) welcomes the commencement of impeachment proceedings on the Philippines' Chief Justice Renato Corona. We view this as a constitutional process that protects the independence of the judiciary rather than a process that constitutes an attack of the independence of the judiciary. We are also pleased that he has submitted himself to the impeachment process but express concerns at some of his comments that distort the Constitutional intention of the very process.
There is no other way for Corona, whose credibility and integrity have already been questioned in the impeachment complaint, to be held accountable than to have him impeached as required by the 1987 Constitution. The Philippine congress complied with this Constitutional provision after the votes required were obtained to approve the articles of impeachment on December 12, 2011. This anticipated impeachment trial in January 2012 would rather strengthen the Filipino people's confidence of an independent judiciary as they would see that indeed, it is possible to hold court justices to account.
The country's 1987 Constitution protects judicial independence, not only from undermining by other branches of the government, but also from its own people who are part of the judiciary from abuse of their power. Like the country's president, the chief justice is also not immune from being held to account from allegations of wrongdoing in the performance of his judicial duty by way of an impeachment. They cannot occupy a judicial position on assumption that whatever they do – either as an individual judicial officer or as part of the judicial institution – are all absolutely accordingly to law.
Whether the allegations in the articles of impeachment on Corona have no basis or are politically motivated, it is for him to defend himself; and for the Senate's impeachment court to decide base on facts and merit. Thus, those who sit as judges in the impeachment proceedings must also prove themselves as independent and impartial in deciding the case. Senators who will sit as judges but who have already openly supported or questioned the merit of the impeachment, must seriously considers their withdrawal as judges in the trial if the trial is to be credible.
While it is true that procedurally, under the impeachment trial, judges are not confined to the strict rules of judicial process as in courts. But this trial is beyond the issue of procedural matter. It is about the substantive rights of Corona, a person who now stands accused of committing wrongdoing in performing his duties. He is entitled to a fair and impartial trial like any other individual defending their self in any court of law. The Senate must eliminate itself of any molecule of doubt of its independence and impartiality in dealing with Corona's impeachment case if their decision is to be acceptable and legitimate to comply with the fundamental rights of an individual to a fair trial.
The allegation on Corona is not entirely unique for him as some of the members of Philippine judiciary have been for many years also accused of having been involved in judicial corruption, incompetence and impartiality in their decisions. However, even though this has been common knowledge, there have been negligible numbers of court judges and their personnel who were held to account to the serious allegations of wrongdoing. There is a variety of reasons as to why this is so.
Judicial independence does not mean the absolute immunity by members of the judiciary or the institution they are attached to when there are factual and meritorious evidence that they committed wrong doing. However, due to the lack of clarity and substantive discourse in the ongoing legal debate on what 'judicial independence' means there is a taboo if not assumptions that the impeachment of Corona and for any other members of the judiciary in future is itself already a form of an attack against judicial independence. This is wrong. Those who stand accused for any wrongdoing should also refrain from dragging the judicial institution to their defence.
To hold court judges accountable is a matter of great importance. It would have a consequence in their individual's capacity to make impartial and independent decisions in making judgements; however, when there is doubt as to their credibility and fairness in deciding cases, then this should require a rather more stringent measures to ensure impeachment proceedings or prosecution of court judges are not done in abuse or mere retaliation in their exercise of judicial duties. Thus, it is utmost to ensure that due process and fair trial is observed in Corona's impeachment proceeding.
The AHRC therefore urges the public to be thorough and observant in the substance and merits of the impeachment complaint on Corona. They should also be cautious on any attempt that is divisive to the Filipino people, particularly the legal community that is presently divided on this issue. It is expected for anyone charge of serious allegations to make his own defence; however, they should not be to the extent of ignoring or undermining the Constitutional process of impeachment. Also, public discourse on this matter should not be distorted on pretext of protecting the independence of judiciary.
Corona, like any other ordinary individual, has the fundamental right to be presumed innocent and has the right to be heard. This does not mean that it would be justifiable that the impeachment trial is itself already biased or taking place purely for political reasons before they could even perform their Constitutional process of hearing the complaint. This argument is particularly dangerous as a court judge would be assumed to be invincible and given an unjustifiable immunity from any allegations of wrong doing. In which case there would not be any way to hold any court justices accountable and no other way to resolve the conflict between three branches of government.
In cases involving persons occupying high positions in the government it is inevitable that politics is involved; however, this notion should not be used as justification to get away with serious allegations of judicial corruption, nepotism, political patronage and abuse of authority. In any impeachment trial, it is the individual and not necessarily the judicial institution that is being tried. Again, the Senate impeachment court must observe the fundamental principles of fair trial and due process if they want the impeachment trial to be credible and legitimate.