We need to be with Christ always

By Fr. ROY CIMAGALA, roycimagala@gmail.com
April 26, 207
CHRIST himself said it so clearly. "Whoever is not with me is against me, and whoever does not gather with me scatters." (Lk 11,23) "I am the vine, you are the branches." (Jn 15,5)
There is no way we can have a life that is proper to us other than to be with Christ and to work with him. After all, Christ is actually the pattern of our humanity and the redeemer of our damaged humanity. We cannot be what we ought to be outside of Christ.
Without Christ, everything will be vanity. "Vanity of vanities," as the Book of Ecclesiastes says. Without Christ, we would simply be falling into self-indulgence which can be mesmerizing for a while, even a long while. But in the end it would lead us nowhere.
This is a truth of faith that has to filter down to the ends of the world. We may have to do it slowly and with great effort, but also steadily, never stopping because of certain difficulties and resistance. To be sure, this is a truth of our nature, let alone, a truth of faith. Our nature is not just biological, social, etc. It is first of all spiritual that relates to the supernatural world in a knowing and loving way.
Yes, we have to respect the freedom of men, but we also have to make everyone realize that we need to respect freedom itself. And that can only mean that we have to conform ourselves to Christ because he is the very author and personification of freedom. This is a natural truth that should lead us to the spiritual and supernatural world.
Remember Christ saying, "I am the way, the truth and the life. No one goes to the Father except through me." Well, if Christ is the truth, then he is also freedom, since it is the truth that will set us free. (cfr. Jn 8,32)
In other words, we cannot be in the truth and be free if we are not with Christ. Let's remember that truth and freedom are not self-generated things. They are not our inventions. They come from our Creator.
We have to strive all our life that we be with him. That is why, in the Mass, we always are reminded, "The Lord be with you. And with your spirit." It is to make us realize that we cannot be without God.
For his part, he already reassured us that he will always be with us. "Behold, I am with you everyday, even unto the end of time," he said. (Mt 28,20) And we can be sure that his omnipresence in us is never passive. It is a presence that is full of love, of solicitude.
The challenge and the task are enormous, indeed. Convincing people about this truth, especially those who are not inclined toward things like religion and faith, can seem impossible. But it simply has to be done.
We may have to start from very basic things without mentioning anything yet about faith, God and the spiritual and supernatural realities. The so-called classes on apologetics really have to be carried out without let-up. Let's hope that the task of catechesis and evangelization never stops.
There has to be a gradual process of introducing the indispensable role of faith, of God and of spiritual and supernatural realities to the people, making them understand that these are essential elements in our life.
We need to demonstrate the validity and necessity of faith and the spiritual and supernatural realities. Obviously, a lot of prayer and sacrifice should be done before, during and after every effort we make for this purpose.
But we cannot deny that talking about faith and the spiritual and supernatural realities will always involve some mysteries that can overwhelm what our senses can discern and what our intelligence can understand. We need to help everybody develop a sense of mystery in life.
Witness under the sword
Statement of the Ecumenical Bishops' Forum (EBF) on the arrest and detention of Australian Missionary Sr. Patricia Fox
April 18, 2018
"Be alert and vigilant. Your enemy the devil prowls around like a roaring lion looking for someone to devour. Resist him, standing firm in the faith." (1 Peter 5:8-9)
The Church in the Philippines lives in perilous times as an increasing number of clergy, religious and church workers face unspeakable violence and whose rights are violated by President Rodrigo Duterte's administration. Church people who join the pilgrimage of poor communities and support their struggle for justice, peace and human dignity suffer state-perpetuated political persecution.
The assault against Sister Patricia Fox, who is an Australian religious missionary and the regional superior of the Our Lady of Sion Sisters in the Philippines, is the most recent blow against church workers and religious institutions. For the past 27 years, she has immersed herself in the arms of the toiling Filipino masses and worked hand-in-hand with farmers, supporting through her prayers and selfless service their struggle for land and life.
Sr. Pat, as she is known in the ecumenical community, was illegally arrested by elements of the Bureau of Immigration at her residence in Quezon City. She was detained for two days, from April 16 to 17, following allegations of her participation in political actions against the Philippine government. The soft-spoken and good-natured missionary nun was released, following the strong condemnation of faith communities, the human rights defenders, and members of civil society groups and peoples' organizations.
The Ecumenical Bishops' Forum strongly denounces this absurd action taken by Duterte's administration against Sr. Pat. We express outrage at this evil-doing and demand that all politically motivated harassment against human rights defenders, peace and justice advocates, political activists, and church workers be put to stop.
We cannot comprehend why church people become targets of political persecution. When has it become a crime to accompany the poor and the oppressed in their struggle? When has it become a crime to preach the words of God and live-out the works of Christ?
Recent events manifest a systematic state-sponsored attack on church people. On December 4 last year, Catholic priest Marcelito Paez was killed after facilitating the release of a political prisoner. On May 11, 2017, Iglesia Filipina Independiente Bishop and peace advocate Carlo Morales was arrested, detained for nearly a year, and was recently released upon the granting of his bail plea.
We hold the Duterte government accountable for the many cases, documented or otherwise, on the persecution of church people. This situation only reveals the hands of a despotic government that seeks to suppress the Church's role as a moral compass of the society.
We vehemently condemn the mounting cases of political and religious persecution under Duterte's tyrannical and dictatorial rule. We demand that this administration stop the increasing and increasingly hostile attempts at silencing church people who accompany those that experience far more greater historical and structural injustices.
The plight of Sr. Pat sends a chilling message to everyone. The persecution of church people does not only reveal the sword of a despotic government that seeks to suppress the Church's role as a moral compass of society. It is a demonstration of this administration's noxious attempts to criminalize legitimate dissent. This serves as a prelude to more intensified state perpetuated violence against those who work for peace, justice and the promotion of human rights.
We, therefore, call upon all Christians and to all people of good will to boldly resist state violence and political oppression, and continue to stand up for and work in solidarity with the poor, deprived and oppressed, so that justice and peace may reign and life, in all its sanctity and dignity, can be enjoyed.
Statement on the arrest and detention of Sr. Patricia Fox, NDS
A press statement by the Promotion of Church People's Response
April 17, 2018
The Promotion of Church People's Response indignantly condemns the Bureau of Immigration's arrest and detention of Sr. Patricia Fox, NDS, without due process and respect for her fundamental rights and rights as a Church person.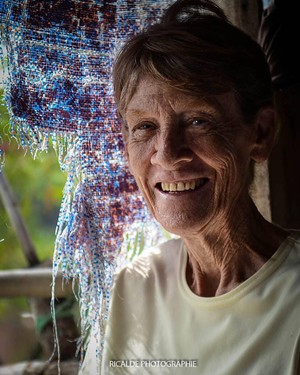 Sr. Pat belongs to the religious congregation of Notre Dame de Sion. Her congregation sent her here as a missionary in 1990.
Impelled by the Christian faith and the mandate of the Church, she has obediently accepted the mission of preaching the Good News and be in solidarity with the poor. Inspired by Church teachings and especially encouraged by Pope Francis' admonition to be Church of the Poor and be present at the periphery, Sr. Pat "gave food to the hungry, drink to the thirsty. She visited the sick and those in prison". She lives simply and works tirelessly with the poor.
Yesterday afternoon, April 16, agents from the Bureau of Immigration arrested her in her convent and brought her to the BI detention room without any court order. She was shown pictures of herself joining rallies and present in fact-finding and mercy missions among the indigenous peoples and the plundered ecological environment.
When has it become a crime for Church people to exercise their right to preach the Gospel and be in solidarity with the poor?
The PCPR is most deeply thankful for the support accorded to Sr. Pat by the poor peasants, the urban poor, the lay movements and human rights advocates and Church people, especially the consoling presence and inspiring intervention of Bishop Broderick Pabillo, D.D. and of the Papal Nuncio through his representative.
The PCPR calls on Church People to stand our ground, assert our rights to preach the Gospel and be in solidarity with the poor and to pursue the Gospel imperative to respond effectively to human needs and to the cry of creation with love and compassion, truth and freedom in the pursuit of and Peace.
The PCPR calls on the Philippine Government through its Bureau of Immigration to set Sr. Pat free so she continue to bless the people and our country with her blessings.
Saints also committed sins

By Fr. ROY CIMAGALA, roycimagala@gmail.com
April 14, 2018
THAT is one thing for sure. Never think that to be a saint, one has to be spotlessly clean from beginning to end. We need to disabuse ourselves from this false idea of holiness.
In fact, the opposite is quite true. To be a saint, one has to be prepared to be hounded by all sorts of temptations and to be buffeted by all kinds of weaknesses. And yes, from time to time, he might fall and commit even a grave sin. But he also knows how to bounce back.
This is the real secret of becoming a saint – his capacity to begin and begin again, never allowing himself to get discouraged by his defects and sins, always quick to go back to God asking for forgiveness and for more grace, and also fast to learn precious lessons from his mistakes and sins.
In fact, in a certain way, his defects, the temptations around, and the sins he may commit would constitute as a strong urge to go back to God as quickly as possible. He does not allow them to separate him from his Father God.
And on the part of God, we can be sure that he would be filled with tremendous joy when we come back to him after we fall. This is what we can conclude from those very consoling parables of the lost sheep, the lost coin and the prodigal son.
Pope Francis, in his latest Apostolic Exhortation, Gaudete et exsultate, echoed the same truth. "Not everything a saint says is completely faithful to the Gospel," he said. "Not everything he or she does is authentic or perfect. What we need to contemplate is the totality of their life, their entire journey of growth in holiness, the reflection of Jesus Christ that emerges when we grasp their overall meaning as a person." (22)
On our part, we should try our best to be very faithful. But it is also understood that our best efforts can sometimes fail us. We can still commit errors and even grave ones. But there's always hope. God does not abandon us. He is willing to go through the complicated process of becoming man and dying for us on the cross and remaining with us for all time in the Church and with the sacraments just to bring us back to him.
This truth of faith should fill us with joy and confidence, and instead of mainly worrying about how to avoid sin, we should be more interested in doing what is good, what God wants us to do and to accomplish in this world. True sanctity is not so much a matter of being too concerned about sin as of doing the will of God. Sanctity is more joy than worry, more action than caution, although the latter have their role to play.
Let us remember that God wants all men to be saved. (cfr. 1 Tim 2,4) He created us for that purpose, to be like him and to be with him for all eternity. And even if we spoiled the original design God had for us, he has repaired so well that we can say that we are better off this time after sin than before sin.
That's because with our sin, God became man and gave us a better deal of how to be with him in spite of our tendency to go against him. Somehow our dignity as children of God enjoys a greater status since by becoming man God shares our nature so we can more intimately share with his divine nature.
It goes without saying that we should not trivialize our tendency to sin. We should fight it as much as we can. But that reality should not undermine God's will that he is bent on saving us – of course, with our cooperation also.
Duterte has power to ban all forms of contractualization
A Counter-statement by Bukluran ng Manggagawang Pilipino to Deputy Executive Secretary Menardo Guevarra deceptive claim
April 5, 2018
Deputy Executive Secretary Menardo Guevarra's statement that President Duterte has no power to ban contractualization because Congress must first amend the Labor Code is an April Fool's joke.
This is a joke for the controversial provisions of the Labor Code on contractualization – Articles 106 to 109 – explicitly delegates the power of prohibition to the Secretary of Labor (who is directly under the President).
Article 106 states: "The Secretary of Labor and Employment may, by appropriate regulations, restrict or prohibit the contracting-out of labor to protect the rights of workers established under this Code."
Since Labor Secretary Silvestre Bello is a mere alter ego of President Duterte, this means that Duterte himself has the power, through the issuance of an Executive Order, to ban all forms of contractualization.
BMP and all other labor groups in the Philippines has submitted said Executive Order on the very day Duterte took power as President – an Executive Order that does not merely "regulate" contractualization, but an Executive Order that bans contractualization in its entirety, which entails the immediate closure of all third-party labor contractors – agencies, cooperatives, manpower companies – like PALSCON, AsiaPro, Paramount, and many more whose only business is to sell workers to "principal" companies.
Employment arrangement with these "agencies" is by nature contractual, hence, they deserve to be closed. DOLE's Department Order 174 (D.O. 174) is a farce because it legitimizes contractualization even more by allowing "agencies" with ''substantial capital" to operate. This capitalization – P5 million – is too small and is equivalent to a small restaurant, that is why under this order, "agencies" will proliferate. It is also not enough to "regularize" workers under agencies for they will inevitably lose their jobs as well if the principal company opts to terminate or end contract with the "agency." Hence, D.O. 174 is a farce.
What workers want is direct hiring without these "agencies," then regularize workers after six months of continuous or intermittent work.
If DOLE can regularize thousands of workers with just one directive, just like how it regularized more than 6,000 workers of Jollibee last April 4, 2018, why can't it regularize all contractual workers in the Philippines?
The Jollibee regularization only shows that DOLE and the President have the power to end contractualization even without the amendment of the Labor Code, precisely because the Labor Code allows them to do so. Regularization of all would be easier if Duterte will fulfill his promise of ending contractualization and this is through an Executive Order.
While we demand this from Duterte, BMP will not stop from calling on Congress to junk Articles 106 to 109 of the Labor Code for it allows contractualization (though it also allows its prohibition through the Executive branch). Deletion of these Articles will ensure that contractualization will no longer exist.
But the process of amending this law will be slow considering that our lawmakers will focus on the campaign for next year's election. In short, we have nothing to expect from them at this point.
While Congress is slow on this, an Executive Order for the total ban of all forms of contractualization and the closure of all third party manpower agencies and cooperatives from Duterte no less is a "quick-quick solution" to regularize all downtrodden contractuals in the Philippines.
Upskilling

By Fr. ROY CIMAGALA, roycimagala@gmail.com
March 7, 2018
NO, it's not the Visayan way of pronouncing the word, "upscaling." It's really a legitimate word, coined, I suppose, recently in view of the many new developments around, especially in the digital world.
It means "to teach additional skills" or to upgrade one's skills. It is closely related to the word, "reskill," which means "to teach new work skills especially to those who are unemployed.
I suppose these are nowadays the 'in' words in the labor world, given the many new developments today. Let's hope that many people, both young and old, take up the challenge of upskilling and reskilling. It's never too late to do these things.
But let us also remind ourselves that more than just upgrading and learning new work or technical skills, we need to upgrade our skills in the spiritual and moral aspects of our life.
These, in fact, are the more necessary things to learn, given the way the world is developing today which, while giving us many good and beneficial things, also occasion many and worse evils. It's in the spiritual and moral sphere of our life that would give meaning and direction to all the practical skills that we have to learn.
For example, we have to upskill or reskill our ability to pray such that we can keep an abiding conversation with God while immersed in the things of the world. We have to learn to see God in all things and to turn all these worldly and temporal things into means and occasions, not obstacles, in our loving dialogue with God.
For this, we have to remind ourselves that God is actually in everything because he is the giver and the maintainer of the very existence of these things. We have to overcome the myth of thinking that there are things where God is not present.
This can happen when we think that our new inventions are just ours, and that God has nothing to do with them. That's wrong simply because the very material and laws that allow us to discover and invent new things come from God. God is right there at the very core of all things that we work on or discover and invent.
We certainly would be confused and lost if we fail to pray while handling the things of the world. When we pray we avoid what St. Paul once warned us about: "We will no longer be infants, tossed back and forth by the waves, and blown here and there by every wind of teaching and by the cunning and craftiness of people in their deceitful scheming." (Eph 4,14)
Another area to upskill and reskill is in our moral struggle against the many subtle evils of the modern world. These modern evils are subtle because they are usually dressed as good, charming, practical and the like. We need to upgrade our combat skills that definitely would include the ability to smell dangerous occasions that can lead us to big sins, the strength to say no to temptations, etc.
In this regard, we also have to upskill the different virtues that we always need. Order is one of the more urgent virtues to upgrade, since we really have to have a strong sense of priorities, given the many competing options posed before us.
Besides, nowadays we are always pressured to do multi-tasking since there are just so many things to attend to and to orchestrate, and there are only 24 hours in a day and 7 days in a week. We are in an age of urgency, and we just have to learn to cope with it. So, there's no choice but to upskill and reskill.
Government must cooperate with ICC in line with international obligations
A Statement by the Asian Human Rights Commission
February 13, 2018
On 8 February 2018, Fatou Bensoula, prosecutor of the International Criminal Court (ICC) at the Hague announced her decision "to open a preliminary examination" into the Philippine government's war on drugs, which 'potentially falls within the Court's jurisdiction' (read full text of her speech here). The Republic of the Philippines is State party to the Rome Statute, which established the ICC to investigate international crimes, since 2011.
The Asian Human Rights Commission (AHRC) welcomes Prosecutor Bensoula's decision to "analyse crimes allegedly committed in the context of the war on drugs". Her "preliminary examination" could provide a platform to initiate an impartial and independent inquiry into allegations of extrajudicial killings of suspected criminals, drug dealers and addicts in the context of war on drugs. Bensoula has stated that this preliminary examination is not an investigation, but a "process of examining the information available" to ascertain if "there is a reasonable basis to proceed with an investigation". In other words, it is the equivalent of an investigation by a public prosecutor with the mandate to determine whether or not there is "probable cause" that a crime has been committed.
It is of concern however, that President Rodrigo Duterte's spokesperson, Harry Roque, has described the ICC's decision as "a waste of the court's time and resources". If the Philippine government is committed to clearing its name and ending allegations of extrajudicial killings, it should fully cooperate with the ICC. Roque's remark is not helpful as it undermines the international human rights mechanism, which the Philippines has a duty and obligation to support.
Although Prosecutor Bensoula has said that the ICC's examination still acknowledges the national jurisdiction's primary responsibility to investigate and prosecute those responsible for international crimes, it must be asked whether an impartial and independent investigation is possible in the Philippines. It is already widely reported that President Duterte has openly intimidated the Supreme Court, the Commission on Human Rights and the Office of the Ombudsman. The Department of Justice, the agency with power to prosecute, has openly defended President Duterte's war on drugs, and denies there were extrajudicial killings. It is under these circumstances, with the repressive political climate and the politicization of ordinary criminal procedures, that intervention by international human rights bodies seem to be necessary.
The AHRC has already observed that even if there are national investigations and prosecutions, as in the case of teenager Kian delos Santos, who was last seen alive on CCTV on 16 August 2017 being taken by policemen in Caloocan, they can occur only after strong local and international condemnation. But what about the cases in which the arrest and killings were never captured by CCTV? To clear the government of its alleged involvement, either through the direct actions of the security forces, or through actively endorsing the killing of criminals so President Duterte could fulfill his election promise, it is imperative that the government fully cooperates with the ICC. The ICC should be allowed to examine allegations to determine whether or not the government has criminal liability.
The Philippine government, as party to ICC and numerous international covenants on the protection of human rights, should demonstrate its full commitment to the international human rights system. Any remarks that go against the intention of the ICC will only indicate that the government is either unwilling or incapable of conducting an impartial and effective investigation and prosecution of extrajudicial killings.
Debate on constitutional change ignores protection of rights
A Statement by the Asian Human Rights Commission
February 6, 2018
As widely reported, the Philippines House of Representatives (Congress), the country's legislative body, is lobbying to change the political system by amending the 1987 Constitution. President Rodrigo Duterte's political allies in Congress are proposing to change from a presidential form of government, to a federal one. The main reasons given for this are twofold: first, to devolve power to local government; second, a federal state would allow equal distribution of wealth among local government units.
According to the proponents of federalism, their constituencies have been neglected by "Imperial Manila". This supposed governmental neglect and unequal distribution of resources by the national government is being blamed for poor performance. This argument is not entirely accurate, as a Local Government Code empowering local government units already exists. As former chief Justice Hilario Davide Jr. had said, to amend the distribution of resources from the national government does not require amending the Constitution, only the Local Government Code.
The Asian Human Rights Commission (AHRC) is thus curious as to why President Rodrigo Duterte's political allies are so bent on changing the 1987 Constitution within his term. The 1987 Constitution contains the aspirations of the Filipino people in reaction to the Marcos dictatorship: notably the Bill of Rights, and provisions on social justice. Ignored by Marcos, these were inscribed and explicitly written down afterward. It is unfortunate that over three decades after Marcos' dictatorship ended, these aspirations are yet to be realized. In fact, the current debate on the proposed constitutional change is silent on constitutional rights. Moreover, the institutions built to protect these aspirations are being intimidated.
The Commission on Human Rights (CHR) and the Office of the Ombudsman, two independent constitutional bodies created by the 1987 Constitution, have recently been targeted by President Duterte's political allies in Congress. The Congress attempted to deprived the CHR of its operational budget by funding it only P1,000 pesos. Had it not been for the protests against it, the lawmakers would not have reconsidered the funding. Since assuming office, CHR chairperson Jose Luis Martin Gascon has been a target of President Duterte's harsh critics, for standing in his way on the drug war. Meanwhile, Ombudsman Conchita Carpio-Morales recently locked horns with President Duterte as she refused to implement his order suspending her Overall Deputy Ombudsman, Melchor Arthur Carandang. He reportedly leaked the bank transactions of Duterte and his family without their consent.
Whether or not President Duterte's allies will succeed in their plan to change the political system from a presidential to federal one, the current debate excludes any discussion on how constitutional rights should be protected. This is hardly surprising, given President Duterte's rejection of human rights as values, and his intimidation of institutions that check abuses. The current administration and its political allies have no thoughts of protecting the constitutional rights of their constituencies. This can only worsen in a federal state, with local bosses lording over their constituents in complete disregard of their rights.
Any debate on constitutional change must include discussion on the protection of constitutional rights. Where are Filipinos to turn to seek protection for their yet to be fulfilled aspirations? Those proposing amendments to the constitution owe an explanation to the people they intend to rule in a federal state. Those who oppose constitutional amendments, also owe it to the Filipino people, to discuss what it means to overhaul the Constitution without any dialogue on the protection of constitutional rights. The pain, suffering, insights, and aspirations of those who suffered the dictatorship must be taken into account in any political change.