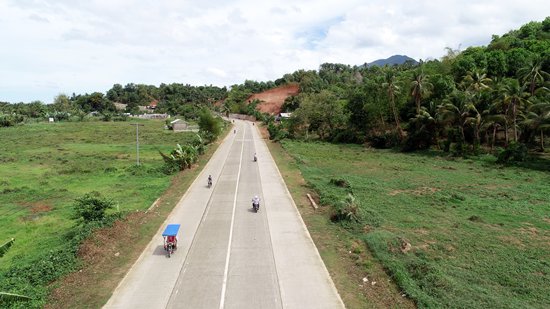 The completed road widening project at Brgy. Sabang Section, Naval, Biliran provides a wider lane for safer, faster and convenient passage of the traveling public as well as transport of goods and services to market centers. This is also an access road in going to several Tourist destination of the Island and to the only Provincial Hospital and Port of the Province. The completed project will serve 5 Municipalities and 33 Barangays.
DPWH-Biliran DEO gets P1.276B based on approved 2019 budget
By DPWH Biliran
May 24, 2019
NAVAL, Biliran – The Department of Public Works and Highways (DPWH) -Biliran District Engineering Office (DEO) receives an additional budget based on the approved General Appropriations Bill (GAB) of 2019.
The district office gets a total of P1.276B for 2019 project implementation from only P813.9M budget allocation based on the National Expenditure Program (NEP). This excludes the construction of P80M Caraycaray Bridge and P50M Catmon Bridge to be implemented by the DPWH Regional Office.
David P. Adongay Jr., District Engineer said that under asset preservation program, Biliran DEO will be implementing asphalt overlays, road rehabilitation, slope protections and drainage projects amounting to P351.518M.
"Projects under asset preservation program will earn the government savings in rehabilitating damaged pavement in the future," said Adongay.
Adongay added that the district office will also undertake the rehabilitation of Mainit and Talibong Bridges along BCR and the Construction of new Macalpe Bridge along Naval-Caibiran Cross Country Road (NCCCR) amounting to P55M under the Bridge Program.
Meanwhile a total of P110M is allotted for the construction of bypass road in Almeria town, road widening project in Biliran town and Off-carriageway improvements along Biliran Circumferential Road (BCR), all under network development program.
A total of P305.6M is also allotted for the construction of 13 flood control projects along BCR and Maripipi Circumferential Road under the Flood Management Program.
Under the Convergence and Special Support Program, the district office will implement the construction/ improvement of access road leading to Kawayan port in Kawayan town with an allocation amount of P13M and a total of P70M for the construction of three access roads leading to tourism sites in convergence with the Department of Tourism (DOT) and a total ofP106.972M for the construction of six access road projects leading to trades, industries and economic zones in convergence with the Department of Trade and Industry (DTI).
Moreover, 55 projects are to be implemented under Local Infrastructure Program (LIP) amounting to P264.260M. These includes the construction of local roads and bridges, flood controls and drainages and multi-purpose buildings.
Adongay said that the additional allocation for 23 projects under LIP and three projects under convergence and special support program are now being advertised and waiting to be bid out.

Road leading to tourist destination, Bagongbong Falls at Brgy. Caucab, Almeria, Biliran. As of April 30, 2019, the project attains 95% accomplishment. The completion of this project under 2018 fund which starts from the proper road of Brgy. Caucab going to Bagongbong falls will reduce travel time from 30-40 minutes hike to just 10-15 minutes through vehicle ride. With the accessibility of the tourist site, it will encourage more local and foreign tourists to visit the place.
DPWH-Biliran DEO 2018 projects soon to be completed
By DPWH Biliran
May 24, 2019
NAVAL, Biliran – The Department of Public Works and Highways (DPWH) Biliran District Engineering Office (DEO) is steadily continuing its progress for the completion of the projects for the district's 2018 Infrastructure Program.
During the early months of 2019, the office has been fast tracking the progress of the remaining 2018 implemented projects. District Engineer David Adongay Jr., conducted regular coordination meetings together with Assistant District Engineer Alfredo Bollido, technical personnel, section chiefs and concerned contractors.
"We have conducted intensive meetings addressing the progress of the remaining projects of 2018 and completion of these projects is one of our priorities prior to the start of construction of the projects for 2019," Adongay said.
According to Adongay, four projects above P50M implemented by the Biliran DEO has attained significant improvement as of April 2019 compared to the previous month. One of the projects which is the Construction of Drainage Canal along Biliran Circumferential Road (BCR) has attained 100% actual accomplishment while three projects which are the Road Widening along BCR, Road Opening and Concreting of Access Road going to Germohenes Falls in Biliran town and Construction of Bypass road in Almeria town has achieved an actual accomplishment of 78%, 93%, and 30% respectively.
Meanwhile, seven project below P50M has achieved more than 50% of its actual accomplishment. This includes the Rehabilitation of Damaged Paved Roads along Maripipi Circumferential Road, Widening of Looc Bridge in Almeria town, Access Road Leading to Mainit Hot Spring in Caibiran town, Construction / Improvement of Access Road Leading to Ulan-Ulan Falls and Bagongbong Falls, both in Almeria town and Construction of Multi-Purpose Building in Sto. Rosario and Renovation of Naval Municipal Building in Naval town.
Through the joint effort of DE Adongay and the personnel of Biliran DEO, the remaining projects will continue to be fast tracked up to date. On-going projects for 2018 is estimated to be completed on June 2019. As of April 30, 2019, the districts attained an overall accomplishment of 92.25%.
A school building at Calbayog City SPED Center, completed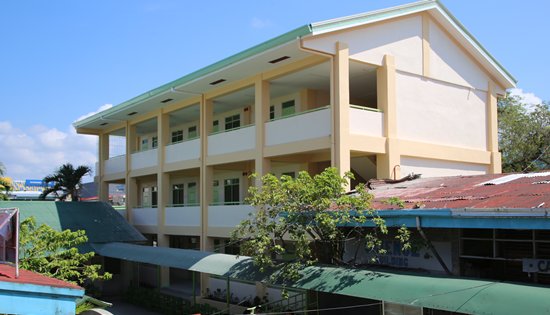 By GISSELLE G. PARUNGAO
May 23, 2019
CALBAYOG CITY – A three-storey, six-classroom school building is completed by the Department of Public Works and Highways Samar First District Engineering Office (DPWH-SFDEO) at Calbayog City SPED Center under the 2018 Basic Education Facilities Fund (BEFF).
The revised contract amounts to P14.2 million. The new building will accommodate upcoming and existing students who need special education. This is the first time that a school building will be exclusively used by students with special education classes.
These 105 students and 11 teachers will occupy a conducive learning facility and this new building will create a better learning environment considering the distinct needs that these students require in their education.
This is a testimony of the continuing relationship of the Department of Public Works and Highways and the Department of Education to provide facilities that will give ease to the learning experience of the students.
DPWH completes P14-M school building in Calbayog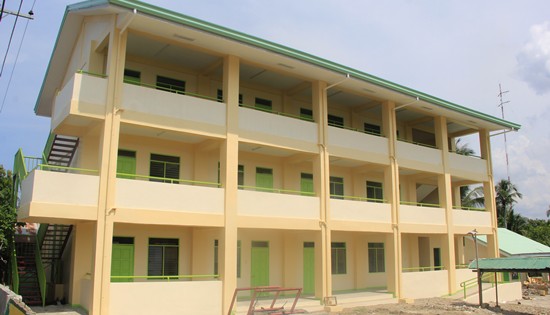 By MAE ANGELICA R. COMOTA
May 23, 2019
CALBAYOG CITY – The Department of Public Works and Highways Samar First District Engineering Office (SFDEO) completes a 3-storey, 6-classroom school building in Matobato Elementary School.
The school building costs P14 million and has provisions for a PWD-accessible ramp, fire exit, and comfort rooms on all floors.
The school has seen a continued increase in their enrolment data over the past few years. The existing buildings are not enough to hold more students – with limited space their ability to learn is greatly affected.
According to Ms. Cynthia Tarrayo, the school principal, the building will accommodate approximately 360 incoming Grade 2, 3 and 4 pupils. It will be officially opened for use when classes start on June 3, 2019.
This project is implemented by SFDEO under its convergence program with the Department of Education.
DPWH employees trained as public speakers
By Ma. NENITA Y. GOMEZ
May 23, 2019
CALBAYOG CITY – In an effort to equip employees the ability to communicate effectively through speaking, selected personnel from the Regional Office and district engineering offices attended the four-day seminar from May 6, 2019 to May 9, 2019 at the Multi-purpose building, Regional Office No. VIII, Baras, Palo, Leyte.
The seminar aims to transform employees to be more effective and powerful communicators, become more productive and self-accomplished as public speakers.
To prepare the participating employees of what's to come, Pastor Astrophel Mondoñedo of the Jesus the Living God Church discussed on the Moral Values Formation focusing on frustrations in life and being punctual. Pastor Mondoñedo was able to bring out the best of each participant.
The three-day discussion of Effective Oral Communication skills by Mr. Ramil Magdua, MAT-LT gave the participants an eye opener on their strengths and weaknesses including the areas for improvement through the identification of techniques, strategies and points to consider in public speaking.
The seminar wrapped up at 4:00pm on May 9, 2019 with the closing program graced by Assistant Regional Director Eric Ayapana.
Barangay San Agustin to San Pelayo road opening completed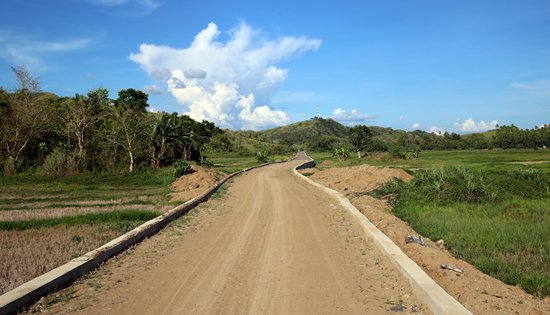 By GISSELLE G. PARUNGAO
May 23, 2019
CALBAYOG CITY – A road opening at Barangay San Agustin to San Pelayo is now completed (phase II) at Gandara, Samar with a total appropriation of P100-million.
Only boats can reach barangay San Pelayo but now, one can go to the said barangay from Daang Maharlika then through Barangay San Agustin which is more convenient and easier for more than 1,733 residents of both areas not to mention the other barangays who would want to visit or exchange crops to said barangays.
Samar First District Engineering Office constructed a gravel road with a length of 3.64 kilometers and a width of 8 meters. An embankment was incorporated because of the state of the area which is a ricefield and a low ground. A riprap was also constructed to prevent the embankment from eroding and base course materials was laid for a better riding surface.
Rural areas such as Barangay San Agustin and San Pelayo need roads to transport their produce (rootcrops) to the marketplace since travelling through water is time-consuming and expensive. Although there is no immense reduction of travel time, but residents have other options to transport their products and also, for commuters to travel to their destinations.
This road connectivity is already beneficial to the people in the area because this will now contribute to the local economic development and a big step to a more developed community. This is a part of a much larger picture of interconnecting barangay roads for an industrialized Calbayog City.
DPWH-SFDEO opens road from Barangay Hindang to Cagbanyacao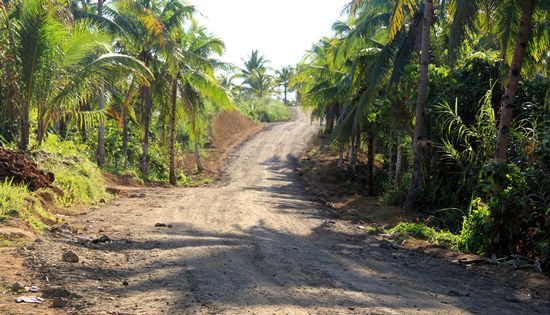 By GISSELLE G. PARUNGAO
May 23, 2019
CALBAYOG CITY – A road opening from Barangay Hindang, Sta. Margarita crossing to Barangay Cagbanyacao, Calbayog City has been completed by Samar First District Engineering Office with a total appropriation of P50-million from the General Appropriations Act of 2018.
The only means of transportation going to and from the said barangays is through habal-habal. A population of more than 340 from both barangays can now pass through Barangay Hindang to Sta. Margarita. Barangay Cagbanyacao is now part of the interconnected barangays of the district to give them easier and faster travel to the city proper or to any of their destinations.
Travel time from Barangay Cagbanyacao to Barangay Hindang is now reduced to 10 minutes from 15 minutes and from said barangays to Calbayog City proper is reduced to 40 minutes from 1 hr.
The gravel road opening spans at 1,653 meters with a width of 9 meters. A road slope protection of 180 meters was incorporated because the road goes through a mountainous area to prevent erosion or landslides on the sides of the road during rainy season or if there are any catastrophes.
15 Senators shed hope for millions Endo workers by passing 21-year old Anti-Endo Bill
By ALU-TUCP
May 23, 2019
QUEZON CITY – The Trade Union Congress of the Philippines (TUCP) lauded the Senate for displaying great political leadership and the highest standards of legislative independence, when it passed on second and third reading Wednesday night, the historic Senate Bill No. 1826 or the 21-year old "The Security of Tenure Bill".
"Fifteen senators shed hope to millions of endo workers nationwide. TUCP and the Nagkaisa Labor Coalition are overjoyed that notwithstanding a fierce lobby opposing the passage of SB 1826, led by employers, agency contractors and the joint foreign chambers of commerce, the Senate passed the measure that will begin the process of finally ending contractualization and "Endo" (end-of-contract) employment," said TUCP President Raymond Mendoza.
"By a vote of 15-0, the Senate also brushed aside the apprehensions and objections made by Finance Secretary Sonny Dominguez that the Bill would negatively affect the economy and was contrary to the interest of management flexibility. We remind Secretary Dominguez that TUCP also respects management flexibility, but it must be consistent with the Constitutional rights of workers, the right to security of tenure, the laws and the higher goals of building decency and fairness in a society faced with growing income and social inequality," said the TUCP President. "By helping President Duterte meet his campaign vow of ending contractualization, all of us are actually building a socially inclusive country and strengthening genuine grassroots democracy," said Mendoza.
"Much credit should be given to Sen. Joel Villanueva, the Chairman of the Committee on Labor and the principal sponsor of the bill who patiently and carefully built the coalition of Senators who passed the measure by a vote of 15-0 tonight. He converted potential oppositors into allies by showing them the reasonableness of the bill – that the needed first step to putting a stop to "ENDO" is not to ban contractualization per se but to go after contractors and agencies who do not actually directly have workplace control over the workers they place in firms. Further, the bill only serves to regularize those workers from agencies who are actually doing jobs directly relayed to the principal business of the firms they are deployed in. And finally, it deems agencies that are merely recruiting and deploying workers, irrespective of their capitalization or equipment, as being engaged in illegal labor-only contracting," explained Mendoza.
"We understand that several Senators led by Senator Joel Villanueva walked out of a private briefing being given in the Senate by the Joint Foreign Chambers of Commerce who were scare-mongering legislators as to the economic impact of the Security of Tenure bill. We also recognize the leadership of Senator Vicente Sotto III and Majority Leader Juan Miguel Zubiri in resisting the attempted derailment of the bill by certain parties," added Mendoza.
"Kudos also goes to Senators Nancy Binay, Grace Poe, Rissa Hontiveros, Franklin Drilon, Ralph Recto, Loren Legarda and Cynthia Villar who contributed their great moral persuasive powers to helping right the historic wrong of epidemic-scale contractualization. TUCP must pay mention of outgoing Senators Bam Aquino and J.V. Ejercito, who stood with the workers from the very start and leave this Congress with great honor for serving our nation nobly," said Mendoza.
"There are easily 15 million contractual and "Endo" workers in our workforce. The bill will incentivize workers to higher labor productivity by regularizing huge numbers of them. It will cut down production costs by doing away with 'Labor-only' or 'Cabo' contractors whose financial services charges add 15% to the labor costs of employers utilizing such agencies. It will reduce training costs for firms who are constantly refitting a new workforce as they phase out workers whose "Endo" contracts have run out. It means having an experienced and loyal workforce for employers treating their workers fairly. After all, our labor market model should not be sweatshop countries like Bangladesh. By equipping our workers with world-class labor standards, we help our workers make world-class products, "Mendoza said.
Endo workers are thriving in the services sector such as hotels, restaurants, resorts, repair shops, malls, supermarkets, security agencies, offices, transport, and logistics. Followed by agriculture and manufacturing industries.
"We understand that in a caucus requested with the Senators by the Department of Finance Secretary Sonny Dominguez prior to the vote, Secretary Dominguez expressed opposition to the House version of the same measure, which the House passed overwhelmingly 2 years ago by a vote of 177 - 8. It is apparent that Secretary Dominguez was openly hinting that the Department of Finance actually looks on the Security of Tenure initiative with hostility. We still fear that DOF Secretary Dominguez will move to kill the worker's bill as it goes to the Bicameral Conference Committee next week," said TUCP Vice President and Nagkaisa co-convenor Luis Corral. "We trust however that both the Senate and House panels will keep the faith and uphold the workers' interest who universally wants to see the end of contractualization which is really a modern form of slave labor," he added.
President Rodrigo Roa Duterte certified the Security of Tenure bill last year as an urgent administration bill, even as he said, that only Congress, not the President, could put an end to contractualization. In the 2016 polls, he promised to put an end to contractualization of workers in "months". In both his 2018 and 2019 Labor Day Address President Duterte has called on Congress to pass the Security of Tenure bill. "It has been the great unmet promise of his 2016 Presidential campaign. Before the end of the 17th Congress, we pray that it is realized substantially through the enactment of this new law," said Corral.
DPWH completes 3 school building projects in time for upcoming school year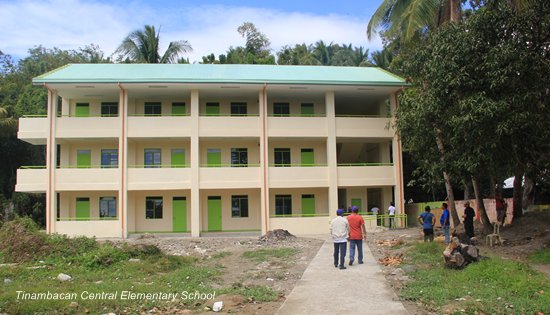 By BON JOSEPH N. ASTILLA
May 22, 2019
CALBAYOG CITY – More students in the first district of Samar can now have a better learning environment with the Department of Public Works and Highways (DPWH) turning-over three newly completed educational infrastructure facilities.
A three-storey, six-classroom school building is built each in Trinidad National High School, Tinambacan Central Elementary School, and San Joaquin National High School. These projects are also appropriated with roughly more than P14 million each, benefiting thousands of students this upcoming school year.
Samar First District Engineering Office (SFDEO) is fast tracking all school building projects to ensure a conducive space for learning and reduce congestion. This is highly the goal in the case of San Joaquin National High School where the numbers of learners reach to around a thousand with classrooms being occupied by about 60 students each.
All projects were funded under DepEd's 2018 Basic Educational Facilties Fund or BEFF.

Marawi conflict: Two years on, over 100,000 still have no homes to return to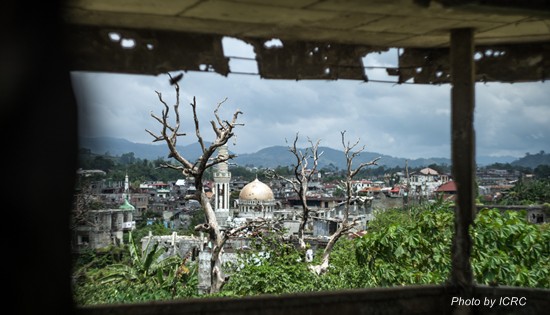 By ICRC
May 22, 2019
MANILA – The deep scars left by the 2017 conflict in Marawi City, Lanao del Sur in southern Philippines, continue to haunt over 100,000 people who still do not have a home to return to.
"Despite the numerous aid efforts that have truly helped those in need over the two years, the people of Marawi have grown tired and frustrated. They want to stand on their own feet again and stop depending on assistance," said Martin Thalmann, head of the International Committee of the Red Cross (ICRC) delegation in the Philippines.
Whether they've been living with relatives or are in evacuation centres and transition sites, the displaced people of Marawi struggle for access to potable water, viable livelihood opportunities and most importantly, permanent shelters.
Thalmann noted that the authorities were trying to address complex issues so that the rehabilitation of the most affected area (MAA) could begin.
But the conflict has left more vulnerable groups, such as families of missing people and victims of violence, with "invisible" scars.
"The wounds that do not bleed are the wounds that become scars. And these are the most painful because they will always leave something to look at. Something that will always bring back memories of what happened. Nevertheless, it is still important because it is still a lesson," recalled "Mel" (not his real name), a 34-year-old resident who was severely traumatized by the Marawi conflict.
Launched in October 2018, the ICRC's mental health and psychosocial support (MHPSS) programme has reached close to 700 people. Among them, 47 people who were severely traumatized in the Marawi conflict – including "Mel" – have reported feeling "relieved, comfortable, safe and understood" after undergoing individual MHPSS sessions.
"They need sustained support to recover mentally from the trauma caused by the conflict that has affected their overall well-being," Thalmann said.
Talking about the ICRC's next step, Thalmann said the organization would work on strengthening the capacity of the public health system in the area of psychosocial support to victims of violence.
The ICRC, with its partner the Philippine Red Cross, has been supporting people affected since the onset of the Marawi conflict. People who were injured during the fighting received ICRC support to cover the cost of their medical treatment. Those with physical disabilities as result of injuries were supported by ICRC to receive prosthesis and physiotherapy.
The organization continues to help the displaced people by restoring sources of income and improving access to water and sanitation in various sites. It has also been working with families whose loved ones went missing due to the conflict.
"We have been filling the gaps in the recovery response in coordination with the authorities and other aid organizations. But we can only do so much. The authorities still have the primary responsibility of providing sustainable solutions to help the people of Marawi," Thalmann said.
The ICRC is a neutral, impartial and independent organization whose exclusively humanitarian mission is to protect the lives and dignity of victims of armed conflict and other situations of violence and to provide them with assistance. It has an international mandate to promote knowledge for and compliance of international humanitarian law.
Save the Children Philippines has raised concern on the situation of 1.8 Million children living in conflict affected areas in Mindanao
Press Release
May 22, 2019
MAKATI CITY – Save the Children Philippines has raised concern on the situation of 1.8 Million children living in conflict affected areas in Mindanao who face death, injury, diseases and psychosocial trauma due to lingering gun battles.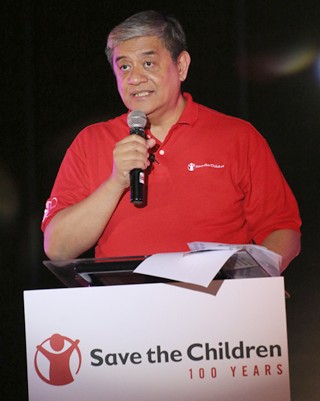 Lawyer Albert Muyot, Chief Executive Officer (CEO) of Save the Children Philippines said children are the most vulnerable in armed conflict as they have fragile bodies and dependent on parents and adults for care and protection.
He said reports gathered by Save the Children Philippines showed that 96.4 percent or 3.6 Million of the population of the Bangsamoro Autonomous Region for Muslim Mindanao (BARMM) are vulnerable to conflict. Of this number, 48.8 per cent or 1.8 Million of them are children. BARMM provinces include Basilan, Lanao del Sur, Maguindanao, Sulu and Tawi-tawi.
Save the Children, now celebrating 100 years has launched its global campaign " Stop the War on Children" to seek protection of some 420 Million children around the world who are living in conflict zones , a rise of 30 million more since 2016.
"Across the world, children wake up to the sound of explosion of bombs, gunshots, suffer hunger and displacement, are orphaned and are separated from friends and classmates," said Muyot.
He said armed conflict either end or disrupt childhood as children die from gunshots, injury and diseases, forced to leave homes and miss out on school.
"The impact of war on children linger beyond the end of conflict," said Muyot. He said the breakdown of essential services such as healthcare, water and sanitation aggravate the situation.
Save the Children global data showed that from 2013 to 2017, the number of deaths of children five years old and below due to armed conflict has reached 870,000, five times higher than the 175,000 adult fighters who died during the same period.
Muyot said children in Mindanao suffer grave violations of their rights. At least 16 children were killed in a crossfire in Mindanao last year and another 17 children injured due to similar cause.
He said since 2017, there were 157 recorded cases of grave child rights violations that include 24 attacks in schools and 36 attacks in health care facilities, recruitment of child soldiers and trafficking for sexual exploitation.
The condition in evacuation centers also put children at risk of suffering physical and sexual exploitation.
In the last two years, Save the Children Philippines has provided assistance to more than 22,000 children affected by the Marawi siege. These include emergency relief and hygiene kits, learning and teaching materials and psychosocial support services.
Save the Children Philippines continues to provide help to children in Mindanao to have access to education by setting up Temporary Learning Spaces and Child Friendly Spaces. It also trains barangay health workers and set up birthing facilities to improve child and maternal health care.
"Schools and health centers should be treated as zones of peace and protection," said Muyot.
He said there is need to improve the living conditions of communities to avoid child recruitment for economic and sexual exploitation.
Muyot hopes that the situation of children in Mindanao will improve with the passage of Children in Situations of Armed Conflict (CSAC) or Republic Act 11188.
The law guarantees humanitarian support and protection of children in situations of armed conflict.
"Every child deserves a future, we must be relentless in pursuing peace to improve their situation, particularly those trapped in situations of armed conflict," said Muyot.