Government must cooperate with ICC in line with international obligations
A Statement by the Asian Human Rights Commission
February 13, 2018
On 8 February 2018, Fatou Bensoula, prosecutor of the International Criminal Court (ICC) at the Hague announced her decision "to open a preliminary examination" into the Philippine government's war on drugs, which 'potentially falls within the Court's jurisdiction' (read full text of her speech here). The Republic of the Philippines is State party to the Rome Statute, which established the ICC to investigate international crimes, since 2011.
The Asian Human Rights Commission (AHRC) welcomes Prosecutor Bensoula's decision to "analyse crimes allegedly committed in the context of the war on drugs". Her "preliminary examination" could provide a platform to initiate an impartial and independent inquiry into allegations of extrajudicial killings of suspected criminals, drug dealers and addicts in the context of war on drugs. Bensoula has stated that this preliminary examination is not an investigation, but a "process of examining the information available" to ascertain if "there is a reasonable basis to proceed with an investigation". In other words, it is the equivalent of an investigation by a public prosecutor with the mandate to determine whether or not there is "probable cause" that a crime has been committed.
It is of concern however, that President Rodrigo Duterte's spokesperson, Harry Roque, has described the ICC's decision as "a waste of the court's time and resources". If the Philippine government is committed to clearing its name and ending allegations of extrajudicial killings, it should fully cooperate with the ICC. Roque's remark is not helpful as it undermines the international human rights mechanism, which the Philippines has a duty and obligation to support.
Although Prosecutor Bensoula has said that the ICC's examination still acknowledges the national jurisdiction's primary responsibility to investigate and prosecute those responsible for international crimes, it must be asked whether an impartial and independent investigation is possible in the Philippines. It is already widely reported that President Duterte has openly intimidated the Supreme Court, the Commission on Human Rights and the Office of the Ombudsman. The Department of Justice, the agency with power to prosecute, has openly defended President Duterte's war on drugs, and denies there were extrajudicial killings. It is under these circumstances, with the repressive political climate and the politicization of ordinary criminal procedures, that intervention by international human rights bodies seem to be necessary.
The AHRC has already observed that even if there are national investigations and prosecutions, as in the case of teenager Kian delos Santos, who was last seen alive on CCTV on 16 August 2017 being taken by policemen in Caloocan, they can occur only after strong local and international condemnation. But what about the cases in which the arrest and killings were never captured by CCTV? To clear the government of its alleged involvement, either through the direct actions of the security forces, or through actively endorsing the killing of criminals so President Duterte could fulfill his election promise, it is imperative that the government fully cooperates with the ICC. The ICC should be allowed to examine allegations to determine whether or not the government has criminal liability.
The Philippine government, as party to ICC and numerous international covenants on the protection of human rights, should demonstrate its full commitment to the international human rights system. Any remarks that go against the intention of the ICC will only indicate that the government is either unwilling or incapable of conducting an impartial and effective investigation and prosecution of extrajudicial killings.
Debate on constitutional change ignores protection of rights
A Statement by the Asian Human Rights Commission
February 6, 2018
As widely reported, the Philippines House of Representatives (Congress), the country's legislative body, is lobbying to change the political system by amending the 1987 Constitution. President Rodrigo Duterte's political allies in Congress are proposing to change from a presidential form of government, to a federal one. The main reasons given for this are twofold: first, to devolve power to local government; second, a federal state would allow equal distribution of wealth among local government units.
According to the proponents of federalism, their constituencies have been neglected by "Imperial Manila". This supposed governmental neglect and unequal distribution of resources by the national government is being blamed for poor performance. This argument is not entirely accurate, as a Local Government Code empowering local government units already exists. As former chief Justice Hilario Davide Jr. had said, to amend the distribution of resources from the national government does not require amending the Constitution, only the Local Government Code.
The Asian Human Rights Commission (AHRC) is thus curious as to why President Rodrigo Duterte's political allies are so bent on changing the 1987 Constitution within his term. The 1987 Constitution contains the aspirations of the Filipino people in reaction to the Marcos dictatorship: notably the Bill of Rights, and provisions on social justice. Ignored by Marcos, these were inscribed and explicitly written down afterward. It is unfortunate that over three decades after Marcos' dictatorship ended, these aspirations are yet to be realized. In fact, the current debate on the proposed constitutional change is silent on constitutional rights. Moreover, the institutions built to protect these aspirations are being intimidated.
The Commission on Human Rights (CHR) and the Office of the Ombudsman, two independent constitutional bodies created by the 1987 Constitution, have recently been targeted by President Duterte's political allies in Congress. The Congress attempted to deprived the CHR of its operational budget by funding it only P1,000 pesos. Had it not been for the protests against it, the lawmakers would not have reconsidered the funding. Since assuming office, CHR chairperson Jose Luis Martin Gascon has been a target of President Duterte's harsh critics, for standing in his way on the drug war. Meanwhile, Ombudsman Conchita Carpio-Morales recently locked horns with President Duterte as she refused to implement his order suspending her Overall Deputy Ombudsman, Melchor Arthur Carandang. He reportedly leaked the bank transactions of Duterte and his family without their consent.
Whether or not President Duterte's allies will succeed in their plan to change the political system from a presidential to federal one, the current debate excludes any discussion on how constitutional rights should be protected. This is hardly surprising, given President Duterte's rejection of human rights as values, and his intimidation of institutions that check abuses. The current administration and its political allies have no thoughts of protecting the constitutional rights of their constituencies. This can only worsen in a federal state, with local bosses lording over their constituents in complete disregard of their rights.
Any debate on constitutional change must include discussion on the protection of constitutional rights. Where are Filipinos to turn to seek protection for their yet to be fulfilled aspirations? Those proposing amendments to the constitution owe an explanation to the people they intend to rule in a federal state. Those who oppose constitutional amendments, also owe it to the Filipino people, to discuss what it means to overhaul the Constitution without any dialogue on the protection of constitutional rights. The pain, suffering, insights, and aspirations of those who suffered the dictatorship must be taken into account in any political change.
Talking about hell
By Fr. ROY CIMAGALA, roycimagala@gmail.com
February 4, 2018
HELL, of course, is one of the eternal last things, together with death, judgment and heaven, which we are encouraged to consider every so often, if only to derive some appropriate resolutions as to how we ought to live our life here in this world.
The considerations of the so-called last things would give us a global picture of things that should guide us better in our choices and decisions. Let's hope that we understand this point well and take it to heart and to practice.
With respect to hell, however, we have to understand that it truly exists in spite of all the goodness and mercy of God. It is the place, or better said, the eternal state of those who are all-out against God, their opposition to God not only incidental but formal.
But we need to talk about hell with great delicacy. It is not meant to scare us, to bully us to behave properly, although some fear would be good for us. But it should be a fear that is out of love of God, not simply because of the punishment. We should be driven by filial fear, not servile fear.
God must have thought of hell when he decided to create. And that's simply because there is nothing that exists that was not thought of by God from all eternity. Otherwise, God would not be God. Just the same, God decided to create in spite of that possibility because he also knows that good will in the end triumph. God, in his own wisdom and ways, will always have the last word.
Hell came to be because of some angels who chose to be by themselves instead of being with God. Being pure spirits, their choice is instantaneous and has eternal effects. When they are good by choosing God, they would really be good always. And when they are bad by rejecting God, they would really be very bad always. There's no state of in-between in them. They are either very good or very bad.
With us, since we are body and soul, our choices are always conditioned by many factors. In fact, as long as we live, our final choice, either to be with God or to be by ourselves simply, is always a work in progress.
The choices that we make in life should always be viewed in this context of being conditioned. That's why even if we make a bad or sinful choice, there is still hope because we can still correct it. And we should not forget the all-powerful and abiding mercy of God. Remember St. Paul saying, "Where sin has abounded, God's mercy has abounded even more." (Rom 5,20)
Besides, we really cannot deny the fact that our proneness to sin is such that it will need only God's grace to combat it. We do our part, but we know our efforts would not be enough. St. Paul dramatized this when he said:
"I delight in the law of God, in my inmost self, but I see in my members another law at war with the law of my mind and making me captive to the law of sin which dwells in my members. Wretched man that I am! Who will deliver me from this body of death? Thanks be to God through Jesus Christ our Lord!" (Rom 7,22-25)
Before God, we are like little children who try to behave well but who cannot avoid bumbling down. The consideration of hell is not meant simply to scare us, but to encourage us to go always to God.
PMPI statement on the appointment of charter change consultative committee
January 26, 2018
On January 25, President Rodrigo Duterte finally named 19 out of the 25 members of the Charter Change Consultative Committee on amending the 1987 constitution, after several months of the committee's establishment.
We, the Philippine Misereor Partnership, Inc. (PMPI), a network of NGOs, religious/church-based organizations, and people's organization, welcomes this new development. Finally, and soon we will stop groping in the dark; there will be concrete and real proposals for charter change that we can discuss and reflect on. This is also positive as it gives us a glimpse of the character of the group that was given the huge responsibility to re-write our current constitution, fashioned to strengthen democracy and social justice, and prevent a dictatorship to ever happen again.
The changing of the new constitution is touted and being framed by the current government as a way to usher the development that the 1987 constitution allegedly failed to effect.
While we believe that there are sections in the current constitution that needed updating, we do not agree in fast-tracking the process of changing the constitution within 6 months as per instruction from the President. We are deeply concerned of its effects as failures and instability in governance from the past continue to plague our nation.
The constitution is the heart of any government and of any institution for that matter. It is the fundamental law that governs and prescribes the life of a people. Thus, there should be a recognition that changing the constitution would require that every citizens' concerns, every epoch's milestone, and every historical experiences are considered and studied thoroughly.
Every Filipino needs to know the following:
- What is the current national situation that warrants a change in the constitution?
- Is the current political condition a good environment to carry out this process?
- Is constitutional change the ONLY way to address the identified current national situation? Have we exhausted all options that will bring the same change we want?
- Is 6 months enough to disseminate information, carryout conversations, and install mechanisms that will ensure that transparency and accountability in the process of constitutional change?
- Is the Constitutional Assembly the best form to change the current constitution? Is the composition of the current congress carry the aspirations of the majority of people?
- How is the common Filipino being engaged and informed on the change issues that will affect his/her future?
Discernment and conversation should be encouraged for every Filipino to understand the context of the proposed processes, thereby owning it.
We call on the government not to take the charter change process in haste. We urge the government to involve various stakeholders from different sectors of society in crafting the needed change in the constitution and take part in policy making.
The participation of various sectors will ensure that these changes in the constitution meet expectations for equal rights, effective delivery of resources, protection of lands and indigenous territories, provision of social services, stop political dynasty and corruption with respect to the rule of law.
We reject the Constitutional Assembly as a way to change the constitution. We do not trust that the current lower house will represent the genuine voice of the people by the way they have repeatedly conducted themselves in addressing social issues since the assumption to power of President Duterte.
We say NO TO CHARTER CHANGE IN HASTE. We say NO TO CON-ASS.
Our great treasure in the Sto. Niño
By Fr. ROY CIMAGALA, roycimagala@gmail.com
January 13, 2018
WE really have to be most thankful that even up to now we as a people still have a great devotion to the Sto. Niño. Instead of waning through the years, this popular piety we have toward the Child Jesus has grown.
Yes, there are still things that should be made right and purified, (I suppose we will never run out of them), but we cannot deny that this devotion has helped us greatly in a world and in times that are increasingly secularized and paganised. Think of the many so-called liberal people in the world who have considered faith, religion and piety as obsolete.
Thanks to God the image of Christ as both a child and king has truly so captured the Filipino heart (especially the Cebuano heart) that whatever situation we may find ourselves in, whether good or bad humanly speaking, we still keep our Christian faith and try our best to live by it.
Let's hope that this devotion continues to develop and to spread more widely, especially among the young ones who are most vulnerable to the faith-killing and piety-numbing ways of the world today. In this, we have to use both the human and supernatural means of prayer and sacrifice, and to involve as many people and institutions as possible.
That the Sto. Niño is both child and king somehow reminds us that we need to be like a child to attain our ultimate kingly goal of human maturity and Christian perfection. As we grow older, more exposed to the world and gaining a lot of experience, we need to be more like a child, deepening and enriching our spiritual childhood in Christ.
Let's always remember what Christ himself said: "Unless you change and become like little children, you will never enter the kingdom of heaven." (Mt 18,3)
Yes, children and heaven are almost synonymous to each other. No wonder we feel like we are in heaven every time we see children around. Every time a baby is born, we are very happy because we somehow know that he just did not come out of his mother's womb, but rather from the very hands of God who created him before the parents procreated him.
In spite of the many limitations of children, what makes them always desirable is their pure, innocent heart, incapable of malice, ambition, pride and haughtiness. They are a source of many other good things.
Their heart is always trusting in the Lord always, just like a little kid is always confident with his father. Faith and hope easily grow and acquire strength when nurtured in a child's heart. It's this attitude that leads them to go on and move on no matter what, for life to them could only be an adventure of discoveries.
It's this kind of heart that makes them transparent, sincere and simple, not afraid to be known as they truly are. They may still lack the subtlety of prudence and discretion, and be prone to spontaneity, but they hardly mind these deficiencies.
They are only interested in doing what they think is good and enjoyable. Suggestions and corrections do not humiliate them. Rather, they welcome these suggestions and corrections.
Children are humble, teachable, flexible and docile. You can tell them anything, and they always tend to believe and obey. Attainments, achievements and successes do not spoil them. Neither do difficulties, temptations and failures crush them and plunge them to sadness or bitterness.
They are easy to motivate, to be consoled, to be optimistic. Falls and mistakes are easily forgotten. They only leave a mark that becomes a source of precious lessons for them to learn. They are quick to heal when wounded.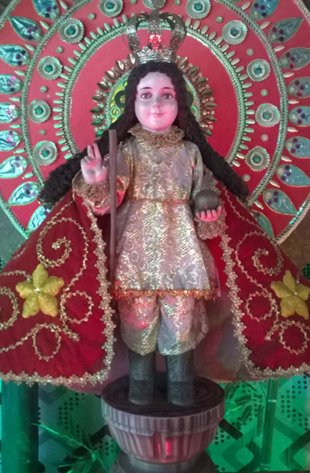 Christmas message for 2017
A Christmas Message by the Asian Human Rights Commission

By BASIL FERNANDO
December 23, 2017
Thinking purely in symbolic terms, Christmas celebrates a fascinating event. Jesus was born in a cattle shed. This was where sheep slept. From a power point of view, it was so completely different from the way other religious or political leaders are presented to the world. Links to royalty or nobility, or at least some affluence, and education, were considered qualities of leaders. But here, none of those symbols of power was present.
From the point of view of value systems, this symbolic birth presents very different appreciation of values than what we see in many other models. A human being is born the midst of cattle. Human beings are part of nature, and that is more important than any symbols of status and wealth.
This is a message that has been largely lost. Perhaps, at the heart of the moral crisis in the world is this problem of being unable to consider that human beings are a part of nature. As St Francis wanted, genuine relationships should be established with 'Brother Sheep and Sister Bees'.
This symbolism is even more important for the new world, which began with the first testing of the atom bomb in New Mexico in 1941, a test which was nicknamed, quite inappropriately, Trinity. The success of the explosion that happened on that day posed a moral crisis which baffled the most talented scientists, and changed their own views on their achievements. Robert Oppenheimer and, later, his counterparts in other countries, like the Russian Andrei Sakharov and others like them, all lived to regret what they initially thought was the highest achievement of their lives. The plea to end this experiment was their final message.
The dilemmas posed on that day by Trinity remain not only unresolved, but appear to be unresolvable. The creative capacity of human beings resulted in a situation where they became their own annihilators.
In terms of political civilization, this "achievement" of Trinity also posed the greatest threat to liberal democracy itself. The value of the political was diminished, creating a higher place for those who manage security apparatuses. This is now reflected everywhere, including those places that were considered the most developed democracies in the Western world.
Now, on the one hand, security agencies, including intelligence agencies, have truly become the final arbiters of human destinies. On the other hand, this has become an unacceptable situation for everyone, including the persons in these agencies. Yet there is no way out to be seen. Human intelligence is trapped within this great contradiction.
In creating the atom bomb, the argument in the United States was that this was essential in order to save western civilization. However, the achievement of the dream has posed not only a threat to western civilization, but to human civilization as a whole. Yet, to those who are most powerful in the world, the crisis of human civilization as a whole has not been taken as seriously as it should be.
The Christmas symbolism must be treated a powerful reminder of humanity's link to the totality of the world. That realization should transcend all considerations of wealth and power. This is no longer a sentimental aspiration. The practical survival of the world depends on the capacity to bring back the natural link between human beings and the rest of creation. This has become the challenge of 'to be or not to be' for everyone.
Give without expecting any return
By Fr. ROY CIMAGALA, roycimagala@gmail.com
December 16, 2017
THIS is how we should give if we want to follow the example of Christ. We have to give to others not only things but also our own selves without expecting any recognition nor any reward.
This was clearly taught by Christ when he said that when we hold a banquet, we should not invite those who can invite us in return, but rather those – "the poor, the crippled, the lame, the blind" – who are unable to invite us in return. (cfr Lk 14,12-14)
"Blessed indeed will you be because of their inability to repay you," he said, "for you will be repaid at the resurrection of the righteous." (cfr Lk 14,12-14) Let's always keep these words of Christ that assure us of what we are going to receive in heaven if we are generous with others here on earth.
We have to make an effort, always asking, of course, for the grace of God first of all, so that we can learn to assume this attitude with respect to our self-giving. In the end, this will make us to be like Christ who gave himself totally to us, including giving his life for our sins.
Let's remember what he told his disciples: "Freely you have received, freely you have to give." (Mt 10,8) Gratuitousness should characterize our self-giving to God and to others, just as gratuitousness characterizes God's love for us. Such gratuitousness will gain us much more than what we give away.
In this regard, we have to do some continuing battle against our unavoidable tendency to be calculating in our self-giving. Not only do we have to contend with our personal weaknesses in this regard. We also have to contend with a tremendous cultural environment, so prevalent these days, that not only is not conducive to this attitude of Christian generosity but is also hostile to it.
We constantly have to rectify our intentions when we have to give to others – be it things, a service, or matter of attention and affection. This is especially so when our giving is for God. Let's never forget that God cannot be outdone in generosity.
Remember that episode of the couple Ananias and Sapphira as recorded in the Acts of the Apostles. (cfr 5,1-11) They sold a piece of property, but instead of giving the whole proceeds to the apostles, they gave only a part and kept the rest, lying to the Holy Spirit in the process. For this, they met sudden death.
We should see to it that our gestures of self-giving is whole-hearted and is inspired by true love that can only come from the love of God for us. We have to avoid playing games in this regard, for God knows everything and would deal with us the way we deserve.
We have to learn to be truly generous, neither counting the cost nor expecting any return. This obviously is not easy to do, given our wounded human condition. But if we always go to Christ to get inspired by his example and to ask for his grace, we can do it. The impossible becomes possible!
Everyday, we have to find opportunities to practice and grow in this virtue of generosity, always aware that Christ is always with us and is showing us the way and how to behave and react to any situation we find ourselves in.
So when we find ourselves in some difficulties or are hounded by temptations, let's never delay in going immediately to him to ask for help and guidance.
Mary of the Immaculate Conception
By Fr. ROY CIMAGALA, roycimagala@gmail.com
December 4, 2017
WE once again celebrate this Solemnity of the Immaculate Conception of the Blessed Virgin Mary on December 8, a holy day of obligation in our country. With it we are reminded of the great privilege given to one of us, Mary of Nazareth, who was chosen many centuries ago to be the mother of the Son of God who had to become man to save us and to bring us back to God, our Father.
With this celebration, we are told that Mary was conceived without original sin. This is how the Eucharistic preface of the solemnity explains the reason why.
"For you (referring to God the Father) preserved the Most Blessed Virgin Mary from all stain of original sin, so that in her, endowed with the rich fullness of your grace, you might prepare a worthy Mother for your Son and signify the beginning of the Church, his beautiful Bride without spot or wrinkle."
The Eucharistic preface continues: "She, the most pure Virgin, was to bring forth a Son, the innocent Lamb who would wipe away our offenses; you placed her above all others to be for your people an advocate of grace and a model of holiness."
It's good that we go through these words, this prayer, slowly if only to savor the tremendous, awesome truth of faith that should richly nourish our souls and inspire us to pursue holiness wholeheartedly no matter what.
This truth about Mary in relation to us should fill us with joy and a great sense of confidence that what seems to us to be impossible to reach and attain can indeed be achieved.
We may not have the privilege that Mary had of being conceived sinless and remaining sinless all throughout our life, but it's good to look at Mary, now our Mother as given to us by Christ himself, so we can be inspired and consoled to pursue holiness in our vale of tears here on earth.
To be sure, Mary, though conceived without sin and sinless all throughout her life, was exposed to all the temptations and the sins of men, because she was and continues to be most close and most identified with her Son who bore all the sins of men.
Her sinlessness was not one of a blissful ignorance of the reality of sin. Her closeness and complete identification with her Son made her know the very core of evil and sin in the world. But like her Son too, she knew how to handle all those. And that is by suffering the way Christ suffered for our sins. That's why she's referred to also the Mother of Sorrows.
It's true that she was not crucified the way Christ was crucified. But her suffering perfectly mirrored the extreme suffering of her Son. In fact, we can consider her suffering a very heroic since it was experienced in a quiet and hidden way.
While all of us who try to follow Christ can be regarded as co-redeemers with Christ in the sense that we also have to suffer, die and resurrect with Christ, Mary can be described as the co-redemptrix par excellence.
Deepening our devotion to Mary of the Immaculate Conception can only help us to effectively handle the reality of evil and sin in this world as we pursue the real and ultimate purpose of our life. And that is to be holy as our heavenly Father is holy.
Deepening our Marian devotion should be a task that we carry out daily. We lose nothing. Rather we have everything to gain!
We always need God's grace
By Fr. ROY CIMAGALA, roycimagala@gmail.com
December 2, 2017
MAKE no mistake about it. We always need God's grace. On our own, we can only do evil. Whatever good we think we can do without God's grace is only apparent. Sooner or later, that good will have no other fate but to degenerate into something evil.
Actually, God's grace – at least what is known as the actual grace – is always available. But we need to be aware of it by constantly asking for it so that our actuations will always be according to God's will and ways even as they are also according to ours.
Let's always remember that our life is always a life with God. Considering that we have been created in God's image and likeness and are children of his, everything in our life is infused with God's spirit which we have to learn to be aware of and to correspond to as best as we can.
Christ affirmed this truth when he said he is the vine and we are the branches. "If you remain in me and I in you, you will bear much fruit. Apart from me, you can do nothing." (Jn 15,5)
We have to overcome our strong tendency to think that we can be just on our own, wrongly thinking that this is how we exercise our freedom. Our freedom can only be true freedom when it is exercised with God who is its source, its power and its end.
The autonomy that we enjoy in this life, especially in our temporal affairs where we are legitimately allowed to have different views and opinions, should never be understood as being totally independent of God such that we can even go against God's will.
Without corresponding to God's grace, we are bound to misuse our human powers. If our first parents, still in their state of original justice, managed to sin because in a moment they lapsed into forgetting God and following the suggestion of the devil, how much more us who have been born already with the handicap of the original sin.
Without corresponding to God's grace, the use of our human powers will be distorted and will just convert into all kinds of isms. Our intellectual activity, for example, will fall into intellectualism, the exercise of our will into voluntarism, the joy of our sentiments into sentimentalism. These human powers become easy prey to the wiles of our wounded flesh, the deceptive charms of the world, and the tricks of the devil.
Our will, for example, which is what enables us to be the image and likeness of God and is therefore our most powerful human faculty, can be misused such that instead of becoming like God, we can choose to become like the demon.
For us to correspond properly to God's grace, we need to be always humble, always feeling the need to be in his presence and to know his will in an abiding manner. May it be that no moment passes without being with God and interacting with him.
We have to regularly examine ourselves to see how we can plug the hole that takes us away from God's presence. This hole usually takes the form of the pride that we can derive from enjoying our God-given endowments. Instead of thanking God for them and using them for God's purposes, we simply enjoy them on our own, using them entirely according to our will and designs.
May we always be desirous of God's grace!
"Keep the doors of the GRP-NDFP Peace Talks open"
A Statement of the Philippine Ecumenical Peace Platform on the GRP-NDFP peace talks termination
November 24, 2017
The Philippine Ecumenical Peace Platform (PEPP) is saddened over the government's "cancellation of all planned meetings" and its pronouncement that "there will be no peace negotiations" with the National Democratic Front of the Philippines (NDFP). The official statement by Sec. Jesus Dureza of the Office of the Presidential Adviser on the Peace Process (OPAPP) states that the decision was "in line with President Duterte's directive that there will be no more peace talks with them". The reason stated for the cancellation was due to "…recent tragic and violent incidents" committed by the rebels. The PEPP believes that this cancellation of peace negotiations is equally tragic, if not more.
As church people, we find nothing more tragic than the refusal of warring parties to continue to open the doors for dialogue that can result to further escalation of violence. President Rodrigo Duterte stated that he does not want talk to the NDFP especially after an ambush by the New People's Army (NPA) has resulted in the death of an infant. The NDFP on the other hand have accused the military of attacking communities suspected of supporting the NPA. The war is intensifying, and it can only get worse.
We have always maintained that outstanding and delicate issues should be resolved through principled dialogue over the negotiating table. Both the Government of the Republic of the Philippines (GRP) and the NDFP have made pronouncements that great strides towards peace have been made in the several formal rounds of talks between the two parties under the Duterte Administration and facilitated by the Royal Norwegian Government (RNG). These positive results from the talks should be pursued and not abandoned. The roots of the armed conflict should be addressed and this could be achieved through the negotiations.
Furthermore, both parties have already signed agreements that will address incidents of violence. The Comprehensive Agreement on Respect for Human Rights and International Humanitarian Law (CARHRIHL) and the supplementary agreement to revive and strengthen the Joint Monitoring Committee (JMC) is a feasible instrument to use in times like these. Both parties have also shown a sincere willingness to resolve this conflict that has been ongoing for close to 50 years through peace talks. There were already advances in the negotiations for the Comprehensive Agreement on Social and Economic Reforms (CASER) and a possible bilateral ceasefire agreement.
We call on both the GRP and the NDFP to stay the course and resume the peace talks, for a better "...future awaits those who seek peace" (Psalms 37:37). It is in this spirit that we also appeal to the government to reconsider its plan to categorize the NPA as a terrorist organization as this will incite more violence and virtually close the door to the peace talks.
We enjoin all peace-loving Filipinos to continually pray and tirelessly work for peace. May the blessing of Jesus Christ, the Prince of Peace, who came into the world as a vulnerable child, remind us that our calling as Christians is to pursue peace both in our individual lives and in the life of the nation.
His totalitarian rule
By LANCE PATRICK ENAD*
November 24, 2017
It is a sad reality that the world is undergoing a very quick moral decadence. The loss of the sense of sin is probably one of the worst calamities that have befallen mankind. Urged by some force, man seems eager to return to the chaos of paganism that was miraculously conquered by Christ.
Somehow connected to this loss of the sense of sin, there seems to be a popular belief – whether silently practiced or explicitly professed- that demands God not to be mentioned, invoked, or remembered, in any place apart from churches. This aggressive hostility towards God is sadly accommodated by many baptized catholics. Secularism has been adapted by numerous Christians who attend mass on Sundays and who seem to forget the words of the Divine Redeemer, "Whoever is ashamed of me and of my words, the Son of Man will be ashamed of when he comes in his glory and in the glory of the Father and of the holy angels ( Lk IX, 26)."
This dictatorship of the enemies of Christ seems to laughably forget that the infinity of God cannot be confined in the church yard.
There is no human action from which God can exclude himself. Whether we believe it, like it or not, God is present in all things; the reign of God encompasses all things, all of man's actions.
In this sense, the reign of Christ our king should dominate all aspects of human life, human actions- from the greatest of our endeavors, to the slightest use of a toothpick. The reign of Christ then is totalitarian- not the totalitarianism of tyranny but the totalitarianism of Love, Justice, and Mercy. This totalitarian reign does not violently impose itself; it lovingly invites all men to be subjected to it.
Men who have the privilege of receiving the sacraments are rightly privileged to be subjected to the gentle rule of Christ. It is therefore unbecoming of catholics, soldiers of the Lord of the universe, to think that the name of their king, Jesus Christ, can only be mentioned in the Church, to think that God has no place beyond the parish parking lot, that God cannot be remembered, mentioned, invoked in other areas of human life. It is then unbecoming for the soldiers of Christ to laugh at, accommodate, or tolerate blasphemies against their Lord in any form. It is unacceptable for the sons of God, soldiers of Christ to be the source of blasphemies, be they blunt or discreet. It is unthinkable for a Christian to concede to secularism or to anything that ignores or his hostile to Christ.
Christ cannot be king only in our hearts- the world is enormous and we only give him this handful of flesh?!- He has to be king in all aspects of our lives. All human actions should be undertaken in his honor. All our endeavors should contribute to the greater glory of God in the salvation of souls.
Sons of the Church, soldiers of Christ must then oppose, by all means, secularism. The sons of Holy Mother Church must then vanquish this weapon, this tool of the perfidious enemies of Christ who labor to return the world to the chaos of paganism, to the chaos of sin. "The manifold evils in the world were due to the fact that the majority of men had thrust Jesus Christ and his holy law out of their lives; that these had no place either in private affairs or in politics… and as long as individuals and states refuse to submit to the rule of our Savior, there would be no really hopeful prospect of a lasting peace among nations (Quas Primas, Pius XI, 1925)." Secularism will bring nothing but confusion and discord. Men of God must oppose this notion even to the shedding of their blood – as a witness to Christ their King.
The World, all things, all men must be subjected to the kingship of our Lord and savior for true order, peace and justice to remain. Christ must reign not only in our hearts; "He must reign in our minds, which should assent with perfect submission and firm belief to revealed truths and to the doctrines of Christ. He must reign in our wills, which should obey the laws and precepts of God. He must reign in our hearts, which should spurn natural desires and love God above all things, and cleave to him alone. He must reign in our bodies and in our members,which should serve as instruments for the interior sanctification of our souls, or to use the words of the Apostle Paul, as instruments of justice unto God (Quas Primas, Pius XI, 1925)"
The malice of the enemy, of the devil could never be extinguished until the glorious coming. The sons of the Church must then struggle against them, as long as the Church stands- she will stand until the end of time-, as long as the Judge of mankind has not returned to purge this world of evil. Blessed then are these men for God shall reward them for their unwavering resolve, they "shall flourish like the palm tree,shall grow like a cedar of Lebanon" (Ps XCII, 13).
Arise, therefore, men of God, Sons of the Church! Soldiers of Christ-whose reign will not end, cuius regni non erit finis-, to arms in the name of your king! Crush by the power of God, the enemies of Christ who labor to bring these world to the chaos of sin. Bring this world into the loving empire of Christ. Let Christ your king conquer, reign, and command- Christus vincit, Christus regnat, Christus imperat!
*Lance Patrick Enad y Caballero (lance.enaf@gmail.com), 18 is a Grade XII seminarian in Pope John XXIII Seminary of the Archdiocese of Cebu.
The purpose of the cross
By Fr. ROY CIMAGALA, roycimagala@gmail.com
November 21, 2017
WE really have to know why the cross is essential and indispensable in our life. And by knowing the purpose of the cross, we mean that we need to refer everything in our life to the passion, death and resurrection of Christ where the cross plays a crucial role.
Yes, that's right. We need to refer everything to the cross because that is how everything in our life, whether good or bad, big or small, spiritual or material, would find its true and ultimate meaning and purpose.
We need to know the purpose of the cross because in the first place Christ himself said that to follow him, we need not only to deny ourselves but also to carry the cross daily. (cfr Lk 9,23)
Christ, who as the Son of God and the perfect image that God has of himself, is the pattern of our humanity since God created us in his image and likeness. As the Son of God who became man, he is the redeemer and restorer of our damaged humanity. That's why he described himself as the way, the truth and the life for us. (cfr Jn 14,6)
We need to know the purpose of the cross because the cross, through Christ's passion, death and resurrection, is where everything in our life is resolved. Christ's passion, death and resurrection is the culmination of Christ's redemptive mission on earth.
Yes, Christ preached. He performed miracles. But in the end, he had to offer his life on the cross because no matter what he did, our sins are such that they simply cannot be undone and forgiven through the preaching of the truths of our faith and the tremendous effects of the miracles. Christ has to offer his life on the cross!
We might ask, if Christ is God, why did he have to go through all that suffering and death? Why not just say, "Everything is now all right, guys." As God, nothing is impossible with him. With the movement of his will, with a flick of his hand, everything would be as it should be.
I must say, it is a good question to ask. Indeed, nothing is impossible with God. He does not have to do anything spectacular to repair what was damaged. A word from him, and everything would be as he wants it to be.
Be that as it may, the fact is that Christ chose the way the Father wanted it. "Not my will, but yours be done," Christ said. (Lk 22,42) And I imagine the reason behind this is because God respects our human nature as it is, as it has been created by him, capable of loving and hating, and also capable of being faithful and unfaithful and faithful again after some conversion.
The return to fidelity, given our nature, will unavoidably involve suffering and death which Christ took to himself shows us the way of how to go about these consequences of our sins.
That is why, it's always recommendable to meditate often on the passion, death and resurrection of Christ, so we would learn to have some healthy abhorrence against sin and temptations, as well as to develop the capacity to suffer calmly with Christ to make up for our unavoidable sins.
This is the purpose of the cross in our life. It is to instill in us the proper attitude and virtues with respect to our sin, before it is committed and also after it is committed.
Brainwashed or truth-fed?
By Fr. ROY CIMAGALA, roycimagala@gmail.com
November 17, 2017
WE need to learn to distinguish between the two and to make the proper choice. Nowadays, with all the noise and constant barrage of ideas, words, views, opinions, doctrines, etc., we get the impression that we do not know anymore whether we are being brainwashed or are really fed and nourished by the truth, and everything that truth brings with it – charity, fairness, justice, peace, joy, order…
In the social media that includes not only written words but also videos, we get to see fierce exchanges from different parties with all sorts of ideologies and cultures and religions. Of course, we strive to live in a democratic world where tolerance and diversity are fostered, but we can wonder if we are actually fed by the truth or are simply indoctrinated, conditioned and mind-controlled.
I am reminded of what St. Paul once said. "For the time will come," he said, "when people will not put up with sound doctrine. Instead, to suit their own desires, they will gather around them a great number of teachers to say what their itching ears want to hear." (2 Tim 4,3)
In other words, many people nowadays are not anymore interested in really knowing and, much less, living the objective universal truth about the world and us. They are more interested in pursuing what they want to the extent that they now try to impose their ideas and biases on others. There seems to be a systematic way of brainwashing people.
That is why there is so much nitpicking and fault-finding, so much casuistic and polemical argumentation in the discussions. A toxic atmosphere of contentiousness is generated where intrigues, discord and division are sowed.
This is not anymore happening solely in the world of politics and business where a certain diversity of positions and opinions is legitimate. It is now also happening in the world of faith and beliefs where truths that are supposed to be objective and universal are meant to keep us in unity, though not necessarily in uniformity.
The secret of knowing how to distinguish and of properly choosing between being brainwashed and being truth-fed is simply by being truly with God. After all, God is the Creator of the whole universe. He is the author of reality in all its aspects, material spiritual, natural and supernatural, temporal and eternal, etc.
With him we can discern the truth that always goes together with charity and all its complementary virtues. Let's remember that charity is the mother virtue, the one that gives all the other virtues their true character as virtues.
The truth in charity is also the one that will last forever, that will bring us to our eternal destination with God in heaven. It is what fully satisfies our dignity as image and likeness of God, children of his.
We need to be in vital union with God, something that is always possible since God always makes himself available to us, in order to be in the truth that goes together with charity. Otherwise, there is no other way but to be brainwashed by certain false ideologies and unsound doctrine.
As St. Paul would put it, with God "we may be no longer children, tossed to and fro and carried about with every wind of doctrine, by the sleight of men, in craftiness, after the wiles of error..." (Eph 4,14) We need to dominate the world of public opinion, not dominated by it. We need to be its master, not its slave.
Inclusive development and synergy
By Fr. ROY CIMAGALA, roycimagala@gmail.com
November 13, 2017
IT'S, of course, good that our political leaders are talking about inclusive development and growth. Let's hope the interest in genuine and is sustained to its last consequences. We just have to clarify what "inclusive development" really means, see what ways we can achieve it and what things it requires.
Inclusive development is when such development and growth is a product of the work or due contribution of all the components of a given society. It also means that the fruits of development are equitably distributed and enjoyed by all.
This is the ideal. The reality is, of course, always a work in progress with all kinds of hurdles to overcome. But one thing is clear. All efforts to pursue this ideal simply cannot be based on some economic, social or political maneuverings alone, much less, on some systems and structures only.
The first requirement is that all efforts in this regard, be they economic, social or political in character, should be an offshoot of a genuine spirit of a universal and inclusive love and concern for the integral development of everyone.
Without this spirit clearly motivating all these efforts, things just cannot prosper and are doomed to collapse sooner or later. There might be some temporary advantages and benefits, but for sure these cannot last long and may even be a sweet poison.
And this spirit is none other than the spirit of Christ who is the pattern of our humanity in all its aspects, and the redeemer of our damaged human condition here on earth. This spirit of Christ continues to intervene in our life, shaping and directing it to its proper end. We need to correspond to this reality as fully as possible.
When we have this spirit of Christ, we will realize that inclusive development is a matter of truly loving everyone as he or she is, and also as he or she ought to be. It does not treat everyone in the same way, since not everyone is the same. The distinctions and differences are acknowledged and are acted upon accordingly.
It's an ever-dynamic process, guided by some rules that in themselves also have to be dynamic, never frozen and static and simply applied blindly or indiscriminately. These laws and rules have to continually evolve and refine themselves to better adapt to the conditions on the ground.
Of course, these laws have to be clear about what are of absolute value that should not changed, and what are of relative value that can change and sometimes, should change.
With this Christian spirit, inclusive development is a matter of creating a synergistic mechanism where all the components and sectors of a given society mutually help each other.
This Christian view of inclusive development is not blind to the fact that there are people and sectors that can be considered as weak, helpless and unproductive like children, the old people, those with disabilities of all kinds – physical, mental, emotional and even moral.
The quality of inclusive development can somehow be gauged by its efforts to look after the weak sectors of our society. In other words, more than just economic, social or political measures, it is the kind of charity that is involved that would determine the kind of inclusive development we are pursuing.
This Christian view of inclusive development certainly requires that each one of us truly care for one another. Our concern for the others should go all the way to their spiritual and moral needs, not just their economic needs, etc.
Eternal Heavenly Boredom
By LANCE PATRICK C. ENAD*
November 4, 2017
"If you go to hell, you'll be so busy shaking hands with people you know"- so says a satirical post in social media. This implies that in eternal damnation, one's thoughts and perception will be overwhelmed by the multitudes of acquaintances that ended up in the same fate. Most of the people one knows would probably end up in hell as much as you would and that would make hell more comfortable and more enjoyable.
Forget about God then I wouldn't exchange hell for anything else! If this were true, then the suffrage for souls in purgatory we have offered during All Souls' Day would prove to be mistaken and futile as we wouldn't let the souls of our loved ones go to such a boring place… although it would be nice to think that our enemies would be eternally bored- for nothing maddens man more than boredom.
One saint, one who I couldn't remember, however, would disagree with this delightful idea – that hell is enjoyable. He/ she would however agree that the pains of hell would be overwhelmed by something… something much more worth lamenting.
This saint who had the privilege (as if it was something enjoyable) of having a vision of hell had the chance to ask a soul in eternal damnation. The question he/ she asked the soul was what their greatest suffering was. The soul replied that their greatest suffering was the never-to-be quenched thirst for God. Man, from his creation, was embedded with a deep nostalgia for God, so says Salvatore Canals in his book 'Jesus as Friend'.
This nostalgia for God is not something emerging from a collective human subconscious, as Carl Jung would argue, but truly from the depths of our hearts. As children yearn for their parents, so does our hearts long for God. The ultimate end of man would yield our often ignored nostalgia for God hence hell would be so horrible because those in it would be unable to satisfy their natural cravings for God.
It is important, however, to note that heaven and hell are not physical places but are states. These supernatural places are last states of being, for man, that is. This means that heaven wouldn't be a night club with a bouncer preventing selected people from admission or that hell would be a barangay party that's open to all, general admission. This would mean that heaven and hell are states of a person and that a person's soul would be carrying heaven or hell in them as turtles carry their shell.
It is also important to note that God does not send anyone to hell. Souls who deliberately refuse to be united with God in His divine life hurl themselves to hell. Although this pains God so much, God respects man's freedom and is therefore respectfully withdraws himself from souls who refuse to be with Him out of His Love.
Given the thought that hell would be the least comfy place, it is important to ask about heaven. We hear of heaven in the soap operas as a really beautiful mountain paradise in which everyone would be smiling and wherein lovers separated by death would live their happy ever after.
Reading the life of saints, we read that it is a place wherein we worship God endlessly; that we meet God face to face. This would seem like heaven is a boring place. Everyone will be singing twenty-four seven. And we'll only see the face of God. It would be like an endless church service. How boring and predictable would heaven be! Everyone's vocal chords would be inflamed due to the unending singing and praising. Better stay away from heaven… how unfortunate would death be.
This would be what follows if eternity was, as we perceive it, an endless succession of time. But such is not a case. Perhaps, God in his eternal wisdom has saved us too from eternal boredom. However, eternity is not an endless succession of time; it is an endless and everlasting today.
Hell would be a never-ending moment of pain and would be terribly inescapable. Heaven would be a never-ending moment of glory, a never ending moment of love. Heaven would be the best and most noble moment of our lives-prolonged but without the influence of face and time. Boredom wouldn't be something conceivable in a place uninfluenced by space and time.
The beatific vision of heaven would be something inconceivable. Heaven would be a longed for thing. Given this idea of heaven, what beauty awaits those in purgatory! How little are our sacrifices to attain Eternal Life! How little have we done to inherit "What eye has not seen, nor ear has heard what God prepares for those who serve Him! (1 Corinthians 2:9)"
*Lance Patrick Enad y Caballero is a grade XII Seminarian from Pope John XXIII Seminary of the Archdiocese of Cebu. He will turn eighteen on the fourteenth of November.
Ghosts? Spirits? Demons
By LANCE PATRICK ENAD*
October 31, 2017
Amidst the prevailing existentialist view of life and the moral-therapeutic deist views of religion, which even those who go to church every Sunday are guilty of, it is good to note that there are those who experience phenomena that are seemingly unexplainable by science.
These experiences could be beautiful, indifferent, and several times fearsome. This write-up does not intend to scientifically disprove the existence of what we call "demonic forces" (for he would most likely flunk science subjects) or to philosophically prove the existence of these forces (as the author has not yet attained sufficient philosophical awesomeness to do so). This write-up intends to spill some useful knowledge about such fearsome phenomena and perhaps to give practical guidelines on how to deal with them, well, if you must know, some catholic guidelines on how to deal with these.
Whether we believe it or neglect it, evil does exist. This could be interpreted to morally evil things, figurative evil, or the existence of demonic forces that influence our world (I hope I don't sound like a character from the Harry Potter franchise) in the most discreet to the most unexplainable ways. I would limit myself to the topic of demonic forces.
It is important to distinguish that unexplainable occurrences can be classified into two: supernatural, those things or happenings that are beyond the laws of nature, and preternatural, those that are beyond what is normal (not necessarily the laws of nature). Supernatural would be those things we consider as miracles and are coming from forces that are not within the bracket of natural law and preternatural would be those things that are seemingly not normal but are not necessarily outside natural law.
Filipino tradition would tell us that there are spirits that reside in nature or in houses or in regular things. These spirits, could be good, could be evil, or could be temperamental. There are also beliefs that these spirits are the souls of our loved ones or are "earth-bound spirits."
While the author does not wish to impose catholic doctrine, as a reference, the Catholic Church teaches that the souls of the dead, after death, proceed immediately to judgment and to heaven or hell (or purgatory for those who have a little bit of prelude before heaven) and cannot remain here on earth. The spirits, therefore, that are considered "earthbound souls" or the spirits of the dead are not what we believe them to be.
Furthermore, there are spirits that are invisible to us, namely, the angels. These Angels, like us have free will, however, they have no physical bodies. These heavenly spirits have greater knowledge and intelligence compared to us. They were created to minister to God and to carry out the orders of God.
On account of their great knowledge and intelligence, they cannot afford repentance after they have committed even a single sin. If they have committed a sin, they are expelled from heaven and are therefore fallen angels, angels that are eternally damned. Fallen Angels, although, good in their former state, because of their incapability of repentance after sin, are no longer capable of doing good. Hence, those seemingly good or temperamental spirits that reside in nature or in our homes or in our neighbors are not what they are believed to be. To put it bluntly, are fallen angels, demons.
It could be asked why is it that demons are in our world when they are in hell. Well, heaven and hell are states and supernatural places not physical places. It is a state of the being. The demons then are carrying hell with themselves as the turtle carries its shell.
In this sense, the spirits then that could be residing in our neighbor's house, in our backyard tree, or in our basements, the "nuno sa punso", or the "white lady" next door, are no other than the demonic spirits that are hostile and are bent on harming us, whether spiritually, mentally, or even physically.
These demonic spirits influence men from the smallest temptation to the most fearsome manifestation. These at first could appear indifferent or even good but in truth, these spirits are really laboring to make men share in the sufferings they share in hell and they cannot withstand, out of selfishness, the thought that man is capable of enjoying the beatific vision of heaven, the heaven that they once enjoyed.
These thoughts should not contribute to the greater fear of demons, shrieking at the slightest sound we hear at night, but should exhort us to love God more solidly. The only way to battle with these evil spirits is by building a solid relationship with God, who loves us infinitely. Practical ways of building a relationship with God is by spending times of prayer each day, reading the word of God, devotion to our guardian angels and to the Mother of God, making sacrifices.
In conclusion, in our efforts to Love God and to build a solid spiritual life, it is important to remember that the Devil does not appear in a red cape with a pitchfork; he appears, many times, in the smallest of our selfish desires. This should lead us to follow our Lord Jesus Christ more genuinely by denying ourselves and taking up our crosses everyday.

*Lance Patrick Enad is a Grade XII Seminarian in the Archdiocese of Cebu. He will turn eighteen on the fourteenth of November.
Duterte's 'revolutionary government' is nothing but dictatorship
A Press Statement by the Movement Against Tyranny
October 15, 2017
Pres. Rodrigo Duterte's idea of a "revolutionary government" is nothing else but the one-man dictatorship that he has been repeatedly dreaming of since last year.
Duterte merely wants to concentrate all governmental power to himself as president. He wants to further dismantle whatever little is left of the system of checks and balances provided by a rubber stamp Congress, a Supreme Court dominated by his and former Pres. Arroyo's appointees, and easily intimidated Constitutional bodies like the Office of the Ombudsman and Commission on Human Rights.
He aims to further intimidate the critical press and overwhelm social media with his fake news-churning troll army.
Worse, in order to impose his "revolutionary" regime on the people, he will have to declare martial law nationwide, He will have to ban all forms of public criticism and dissent: protest rallies, strikes, political demonstrations of any kind, not even cultural shows, art works or social media posts. There will be wide-scale and utter disregard for due process, human rights and civil liberties.
Meanwhile, the same old oligarchic interests will remain, with Duterte's family and friends as the favored cronies. The same old kowtowing to foreign interests. The same old corruption and criminality except cornered by the Duterte clique, the Davao group and even the ascendant mafia in the illegal drugs business.
Marcos tried the same thing before, resulting in 14 years of cronyism, plunder of the national treasury and economy and wholesale human rights violations of the worst kind.
The Movement Against Tyranny denounces Duterte's so-called "revolutionary government" as nothing less than the usurpation of all powers to impose one-man rule and trample on the people's democratic rights. We will not be cowed. We will not be silenced.
Making Christ alive
By Fr. ROY CIMAGALA, roycimagala@gmail.com
October 11, 2017
THIS is no gratuitous, baseless pursuit. We are not indulging in some fantasy when we exert the effort to make Christ alive in us. In the first place, because Christ himself is alive. He continues to be with us and is, in fact, actively intervening in our lives. We are not in some make-believe world.
It's us who have the problem since we tend to ignore him. It's the same problem once articulated by St. Augustine: "You were with me, but I was not with you." And even the things around all point to us about Christ's constant interventions in our lives. Still, we fail to be aware of him.
Christ, of course, died, but then he rose again, never to die again. And even if he rose again, he after so many days ascended into heaven. He should not be around anymore. But, no, he continues to be here, this time in the Holy Spirit!
Let's remember that before he went up to heaven, he promised the coming of the Holy Spirit who would bring to us everything that Christ did and said. More than that, the Holy Spirit brings Christ alive in us.
This is how God works. The entire trinity of the Father, the Son and the Holy Spirit is involved in this continuing divine effort to bring us back to where we came from – that is, from God himself in whose image and likeness we have been created. And God in his work cannot be frustrated despite the mess we make.
We just have to exercise our faith to the hilt. With it we enter into a reality that goes beyond what we simply can see and touch and understand. With it we can feel at home even with mysteries which, by the way, abound in our life since we are not confined only to the sensible and material realities. Our world includes the spiritual and the supernatural.
Exercising our faith means constantly dealing with the Holy Spirit. Dealing with the Holy Spirit involves certain requirements, like deepening our knowledge of the truths of our faith by meditating on the gospel, studying the catechism, following the teachings of the Pope, etc.
It also involves constant spiritual struggle against our weaknesses, temptations and sins. It certainly involves developing virtues so that we gradually can be more perceptive of the promptings of the Holy Spirit.
Also indispensable is the recourse to the sacraments which are the very channels of grace that Christ himself instituted so that his presence and the effectiveness of his redemptive work on us can be perpetuated till the end of time.
This is how we can make Christ alive in us, Christ who will always understand us even if we many times fail him. We just have to do our part, and do it as best as we can, even to the point of heroism and martyrdom. This, in fact, is also the extent Christ does to reach us and to save us.
If we correspond actively to what Christ has done for us, we in the Holy Spirit can truly manage to make Christ alive in us. It is really just a matter of being consistent with our faith that brings with it the other virtues of hope and charity. In that way, we would be dealing with the Holy Spirit who will bring Christ to us alive.
From self-denial to self-fulfillment
By Fr. ROY CIMAGALA, roycimagala@gmail.com
September 30, 2017
THE secret is to follow Christ. He himself said so. "If you want to follow me, deny yourself, carry the cross and follow me." (Mt 16,24) We need to be most familiar with this very useful formula in our life and try our best to live by it.
The self-denial asked by Christ is not of the kind that leads us to our self-annihilation. Far from it. It will rather lead us to our self-fulfillment. It is asking that instead of our own selves, we should have Christ as the center of our attention always, the very core and substance of our consciousness. We need, of course, to exercise our faith to live by this divine indication.
And the reason is simple. Christ is the very pattern of our humanity in its original state and the redeemer of our damaged humanity. It's him in whom we can have our ultimate fulfillment, our true and lasting joy and peace. That's why Christ said he is "the way, the truth and the life" for us. We cannot go to God, our Father and creator, except through him.
We have to be wary of certain ideologies, cultures and lifestyles that tend to replace Christ as the cause of our self-fulfillment. Sad to say, these appear to be proliferating these days. We have to learn to do battle with them.
The self-denial asked by Christ will obviously require a lot of effort and sacrifice. That's because we have to contend with our tremendous tendency to stick to our own selves – our own ideas, desires, ambitions, etc. Besides, this tendency is constantly reinforced now by the many allurements of the world, not to mention, the tricks and wiles of the devil himself.
But again, we can be sure that all this effort and sacrifice is all worth it. We need to do everything to wean ourselves from our own selves and start to rely on Christ completely. That absolute reliance on Christ does not annihilate us. It will simply bring us to our most perfect and ideal state. We should have no doubts or qualms in pursuing that ideal.
With Christ, we would know how to use our powers and faculties properly. We would have a clear idea of the real and ultimate purpose of our life here on earth. With him, we somehow would know how to cope with all the possible situations we can have here, including our problems, mistakes and failures.
The self-denial asked by Christ does not remove our involvement and engagement in our earthly and temporal affairs. It simply puts them in the right context and the right direction. We cannot deny that especially these days, we are exposed to many and complicated distracting elements which we have to learn to handle.
The self-denial asked by Christ frees us from unnecessary baggage. It improves our vision and understanding of things, and predisposes our heart to the real love which can only be a sharing in God's love and, therefore, our true fulfillment.
We therefore should not have superfluous things, creating needs that are really not needs, and thereby generating attachments that can be a hindrance in one's relation with God and with others.
How should the work on the Asian Charter for Human Rights be carried forward?

By BASIL FERNANDO, AHRC
September 22, 2017
The following is a presentation made at a workshop organized by the Asian Human Rights Commission and the May 18th Foundation (14-16th September 2017) on the preparations for the 20th Anniversary of the Asian Human Rights Charter 1998. This paper addresses the direction the Asian human rights movement should take in order to contribute to the improved enjoyment of rights in Asian countries.
The Asian Human Rights Charter (hereinafter 'the Charter') was aimed at changing how human rights work was conducted in developing countries. This remains relevant to the context of most Asian countries, particularly because of the lack of developed systems for the administration of justice. The aim was to improve the actual realisation of human rights by the people. The institutions and systems required for the administration of justice are primarily the policing system, which plays the vital role of investigating into human rights violations; the prosecutions department, which is meant to call out violations of the law; and the judiciary, which is meant to adjudicate competently and impartially. All of these institutions and systems had to undergo significant improvements;
How were we to do that? That was what the Charter was meant to address.
The general human rights movement engages in calling for inquiries into massacres and other gross human rights abuses, and demands the prosecution of the perpetrators.
The Charter introduced the approach of investigating into the actual capacities of the institutions required for the administration of justice, in order to discover the defects that prevent people from accessing their rights. After establishing what was wrong with the system, the goal was to then engage in work that could help to overcome these defects and improve the enforcement of human rights.
For example, women in most Asian countries are denied their rights to liberty, education and equal opportunities for employment, and many suffer sexual abuse and associated forms of violence. Why is it that the police, prosecutions department and judicial system in their countries are unable to protect the rights of women? Why can't women travel in the evenings and at night like men? Why are the police, prosecutions department and the judiciary unable to ensure the rights of women to move about in the way that men are able to move about? If the rights of women are to be enforced, it is necessary to find out why the institutions responsible for enforcing these rights have failed. In the same manner, we can discuss other examples like the rights of minorities, such as Dalits in South Asia. To discuss the rights of women or other groups without discussing why the institutions of justice fail them is to leave human rights purely as a dream or a pie in the sky.
What the AHRC wanted to suggest is that, in the same way that human rights groups advocate fact-finding missions into massacres and other crimes, there must also be fact-finding missions to discover the defects of the systems of justice that deny people redress for crimes and deprive them of their rights. Unfortunately while the human rights movement advocates fact-finding missions into massacres, it is not a mainstream practice to engage in fact-finding missions into problems of the justice system. This may be because the issues about defects of justice systems do not arise in developed countries under normal circumstances. Therefore, human rights investigations are confined to especially horrifying events and humanitarian catastrophes. This piecemeal approach is not suitable for countries that do not have the kind of institutional development that developed countries have because the day-to-day practices that lead to such catastrophes inevitably involve the administration of justice.
To be practical, let us ask the following questions:
a) Can the human rights movement engage in fact-finding missions with the view to make a proper assessment of, for example, the state of judicial independence in their countries? Can they look into the reasons why impunity prevails while the judiciary claims that it is independent? Is it because judicial officers are ill-educated or politically influenced, or because they do not really appreciate the idea of equality before the law? Or are there other reasons? If we know the reasons, then we can address the issue of impunity and take corrective actions to end it. Without this step, we will only be forever complaining about impunity. Impunity will continue despite such complaints. Ultimately, without the ability to understand the changes that need to be made and then taking steps to change things, the human rights movement could be seen as unable to show people what it can really offer to improve lives.
b) We can also undertake fact-finding missions into ineffective police investigation systems, with the view to finding out why such incompetence, which often leads to corruption, remains unchallenged. What are the causes of this situation and what is the way to change it?
c) The same questions could be raised about prosecutions, by undertaking similar fact-finding work.
The fact-finding methodologies may vary. It could be similar to the fact-finding missions into massacres. It could also be by way of extensive documentation work into the attempts taken by victims to seek justice and to find out why they have failed. It could also involve academic forms of fact-finding. Whatever be the method, the ultimate aim is to find the real causes of the defects in the system, with the view to work towards overcoming these problems.
This whole approach calls for a different type of activism. In assessing whether human rights defenders are sufficiently equipped to do their expected tasks, we must ask the questions that are raised above. There is no other way for human rights defenders to be well equipped to do their work.
Can this last year before the 20th anniversary of the Charter be the year in which we could experiment with new approaches to fact-finding and other human rights work, including advocacy and monitoring, which are directed towards the improved knowledge, and thereby increase the capacity of human rights defenders to improve their justice systems? This would increase the practical usefulness of human rights work for the people of their countries.
How can the advances that have come about in modern technology be used for the above purpose of fact-finding about justice system problems? And how could it further improve methods of advocacy so that more people could be influenced to undertake various types of functions as change makers? Additionally, how can we learn about the negative uses of modern technology, through which repressive states could use technology to repress work for the advancement of human rights? And how could we learn to counteract such methods?
Freedom of expression being the key to the improvement of human rights, how could this freedom be used for gaining and spreading a critical understanding of the defects of justice systems? These defects obstruct the enforcement of human rights, and it is important to develop ways to give expression to these problems so that whole nations and the international community could have a better understanding of the local situations, and thereby be in a position to take effective actions to overcome these problems.
Can we recondition activists to expand their work beyond the limited methods that they have gotten used to in accordance with earlier practices, and thereby learn to develop more efficient ways of showing people that their frustrations about human rights can in fact be explained, and that, with a proper understanding of defective systems of justice, actual improvements and even great changes could be brought about?
In short, can we envisage a new form of activism and dynamism and create a new type of human rights defender, one who does not merely talk about defending rights but can really protect the rights of the people they are working with?
Make war to gain peace
By Fr. ROY CIMAGALA, roycimagala@gmail.com
August 29, 2017
WE have to understand the proper relationship between war and peace. Christ himself who is the prince of peace recommended a kind of warfare that we have to undertake all the time. This can be gleaned from the following words of his:
"Do not think that I have come to bring peace upon the earth. I have come to bring not peace but the sword…Whoever loves father or mother more than me is not worthy of me…" (Mt 10,34 ff)
In another part of the gospel, he also said: "From the days of John the Baptist until now, the kingdom of heaven suffers violence, and the violent bear it away." (Mt 11,12)
We have to understand though that to be violent in this sense does not mean to be destructive but rather constructive, driven by love and the desire to be united with God and with the others in a way proper to us as children of God and brothers and sisters among ourselves.
Our life here on earth cannot but be in some form of struggle. Aside from our innate urge to grow and develop that requires some effort, we also have to contend with enemies whose sole intent is precisely to bring us down, to divert us from our proper path toward holiness.
We are not simply ranged against natural difficulties, challenges and trials in life, but rather with very powerful and subtle nemeses. The natural enemies alone are already formidable.
But we still have enemies tougher than these. As St. Paul said, "Our wrestling is not against flesh and blood, but against principalities and power, against the rulers of the world of darkness, against the spirits of wickedness in the high places." (Eph 6,12)
Truth is many people – in fact, I would say all of us one way or another – are looking for effective ways to develop our spiritual life and to be skillful in the unavoidable spiritual warfare in this life.
People, including the young ones whose stirring for the spiritual can be sharp and intense if hidden, want to know, for example, how to pray, or how to keep it going amid the many concerns in life. Getting engaged with God all throughout the day eludes them.
They actually want to know how to grow in the virtues but do not have ample support to pursue the goals. For example, to remain chaste, if the interest still flickers, remains an impossible dream.
They see glimpses of the need for the cross, for sacrifices in this life, but they get stalled if not hostaged by worldly distractions. Many want to get out of their self-absorption, but no one helps them, giving them ideas or simply encouraging them.
We need to find ways of how to wage war to gain the peace that is proper to us. We have to do a lot of personal apostolate based on friendship and confidence. We should teach our friends in personal direction and confidential chats how to wage this spiritual struggle in the concrete environment they are in.
One clear principle to follow here is to motivate them to truly fall in love with God and with everybody else. That love has creative ways of waging war against the enemies of God and of our soul.
Justice for Kian, justice for all!
A press statement by Bagong Alyansang Makabayan (BAYAN on the death of Kian delos Santos
August 26, 2017
BAYAN joins the nation in grief and outrage over the death of Kian delos Santos. We march today to bring Kian to his final resting place and to support the call for justice for all victims of Duterte's fascist drug war. We call for accountability of the police officers directly involved in the killings as well as accountability of the commander-in-chief who sanctioned the killings.
President Duterte's war on drugs is a war on the poor. It falsely claims to be a solution to the proliferation of illegal drugs but targets mostly street-level dealers and not the big criminal syndicates in and out of government. The killings themselves corrupt the police force through a system of quotas and financial rewards for police officers. Rather than eliminating crime, Duterte's grotesque drug war has spawned new crimes and encouraged impunity on an entirely new level.
Duterte's drug war is a fascist non-solution to the problem of illegal drugs. So long as corrupt bureaucrats and their criminal syndicate partners remain untouched, and so long as poverty drives people to desperation, the problem of illegal drugs cannot be decisively resolved. No iron-fisted approach will succeed.
The brutality of the drug war reflects the same fascist mentality and policies that have resulted in the militarization of the countryside and gross human rights violations against farmers, Lumad and Moro people. It is the same fascist mindset that has resulted in abuses under Martial Law and the US-led war on terror. Meanwhile, the shameless lying and fabrication of evidence committed by the PNP in the case of Kian has long been a practice of the police and the military when they file trumped-up charges against activists.
The fight against impunity is a shared struggle of all freedom-loving Filipinos. The murder of Kian is an assault on all of us, especially the poor.
As Kian is laid to rest, we call on the Filipino people to continue the fight against tyranny and abuse, against fascism and impunity. We call on the people to resist the fascist, US-backed Duterte regime.
Killing Kian: A Nationwide Phenomenon
A press statement by Katungod-Sinirangan Bisayas - Karapatan Eastern Visayas chapter
August 21, 2017
The Worsening Cases of Human Rights Violations Nationwide
The human rights situation in the Philippines has become far worse than how it was in the first quarter of President Duterte's term as head of the Republic. Almost 10 months ago, Rodrigo Duterte shot out words that out-rightly called on his military and police forces to run amok and kill people who are implicated in the illegal drug trade even if it is in the most remote of ways. His statements that tolerated extra-judicial killings were taken as nothing short of formal policy and resulted, 10 months later into a total of 8000 victims of the administration's War on Drugs.
Now that Duterte has completed a total of 14 months in office, his War on Drugs has claimed more than 13000 civilians under the operations of the Philippine National Police and their toleration of vigilante groups wantonly wreaking havoc on urban poor communities.
Claiming the Lives of Minors
Last August 18, a Grade 11 student by the name of Kian De Los Santos was killed in a police operation meant to raid a drug den in a local village in Caloocan. The operation took the life of Kian, who the PNP claimed was implicated in drug-related activities and had presented earlier this morning alleged collaborators and partners of the said 17-year old.
Amid the release of a CCTV footage which showed how Kian was defenseless in the presence of police officers who were visibly harassing him, the PNP still claimed the police they were on the defensive when they shot Kian whom they asserted "fought back" and "threatened" the security of the officers.
We call on all human rights groups, organizations and formations to condemn the blatant murder of Kian De Los Santos, who is one of many victims across the entire nation who's lives have been claimed by the police's war against the poor. There is also particular weight on the murder of Kian because his is one of many cases where the police has been implicated in the murder of minors, the youngest was that of a 4-year old girl in 2016 and a similar case of a 5-year old boy in Pasay of the same year.
The War on Drugs in Tacloban City
In Eastern Visayas, there have also been reports of extrajudicial killings committed by the Philippine National Police. Just last August 16, a Kenneth Bertes was killed in a police operation for being implicated in illegal drug trade. According to the mother of Kenneth Bertes, the boy was unarmed and defenseless against the police who were armed and greater in number. In 2016, there were also similar cases of reported extra-judicial killings committed on children belonging to the urban poor communities of downtown Tacloban and near the airport area.
The mere fact that these executions are taking place, not just in Caloocan but in different parts of the country is evidence that the murder of Kian Delos Santos is not an isolated case but a national phenomenon. And despite the growing public clamor to end the killings, Duterte has expressed support over the rise in the death toll. This is a clear indication that the president no longer wants to represent what is best for the people and operate within a framework of justice, from this we can predict that the killings will persist and will worsen throughout the rest of his term.
As a convener of the Rise Up for Life and for Rights Alliance, we believe that human rights is of paramount concern and must be upheld on all fronts.
JUSTICE FOR KIAN DELOS SANTOS! JUSTICE FOR THE VICTIMS OF STATE FASCISM! STOP THE KILLINGS!
Never be afraid to approach God
By Fr. ROY CIMAGALA, roycimagala@gmail.com
August 17, 2017
NOR be ashamed. Even if we have offended him big time or find ourselves in a most shameful condition, let's never hesitate to approach God to ask for pardon or any kind of help. God is always a Father whose only delight is to love us all the way. He is ever ready for that, and, in fact, very eager too. He will do everything to help us in any way.
This is what we learn from the episodes of the Canaanite woman (cfr Mt 15,21-28), the official whose daughter just died, and the woman suffering from hemorrhages for 12 years. (cfr Mt 9)
In the case of the official, Christ dropped everything to go to the house of that official and along the way happened to help the woman also.
In the case of the woman, it has to be noted that she was publicly regarded as an outcast. But she was determined to approach Christ even secretly, and even if only to touch Christ's cloak.
"If only I can touch his cloak, I shall be cured," she said to herself. Her strong faith, her confidence, her humility, all contributed to the granting of her desire. "Courage, daughter! Your faith has saved you," Christ told her. And she was cured.
Let's take note that more than just the cure of her hemorrhages, Christ told her she was saved. Christ is more interested in the salvation of our sinful soul, which is more important than in the cure of any health problem.
In the case of the Canaanite woman, Christ readily saw how great her faith was, and so he relented even if at the beginning he ignored her. Christ was simply testing her faith. And by so doing, he also showed that faith can transcend and cross racial and cultural boundaries.
Let's hope that we can have the same attitude as the Canaanite woman, the official and the sick woman. Let's not delay in going to Christ by whom all our needs are satisfied. Let's have the same attitude, the same faith, confidence and humility that these three characters had shown.
More than that, let's also show among ourselves the same attitude that Christ had toward these three characters. Let's be quick to help others, to understand them, to be patient and merciful with them. Let's develop a universal heart that can accommodate everybody with love.
Let's remember that we have to like him, since as the Son of God, he is the very pattern of our humanity, and as the Son of God who became man, he is our redeemer who definitely resolves our earthly human predicament.
Let's spend time meditating on this wonderful truth about the fatherhood of God to us in the hope that we can develop that intimate spirit of filiation to him. Let's remember that our divine filiation should be the foundation of our relationship with God.
We are not just one more creature of his. We are the masterpiece of the whole of his creation. We are children of his, yes, in spite of the mess that we can manage to create because of the misuse of our freedom.
We have to learn not to be afraid of him, nor ashamed to approach him because of our stupidities. The fear of the Lord, which is one of the gifts of the Holy Spirit, is simply the fear of offending him, but not the fear to approach him after we may have offended him.
God looks kindly on sinners. The divine justice that our sins deserve does not undermine at all the divine mercy he is always eager to give us. So, let's take heart, just like what Christ told the woman.
On threat to bomb Lumad schools
Is the President driving us to rebel?
By SANDUGO
July 28, 2017
It's logical. If the Philippine President himself threatens to bomb a school of indigenous peoples (IP), where else can we run to?
These self-help schools were built by the bare hands of the Lumad people because there were no schools in their communities. The schools such as ALCADEV in Lianga, Surigao del Sur, whose executive director Emerito Samarca was killed with Lumad leaders Juvelio Sinzo and Dionel Campos in 2015, were expressions of Lumad people's hunger for genuine development while preserving their culture of collectivism and care for environment. It is a way of the Lumad elders to secure the future of their next generations and equip the youth to protect their ancestral lands from corporate plunder and land grabbing.
The US-Duterte regime is now taking the anti-people road. This road will eventually lead him to accountability unless he makes a turn left, the road to just and lasting peace, through the NDFP-GRP peace talks, and make radical changes in his policies which will address the basic problems of the Filipino people.
Instead, Pres. Duterte bellied us indigenous peoples and Moro who joined the people's protest during his State of the Nation Address by saying "Umuwi na kayo." We came all the way from Mindanao to call to stop the All-out War, martial law and the bombing of our communities. Thousands have evacuated due to threat of bombings and human rights violations of military and paramilitary groups.
And we were bullied by no less than the President.
Our situation as national minorities is already worse as it is. The Maranaw people continue to suffer in evacuation centers as the Armed Forces of the Philippines refuses to end the firefight to justify the extension of martial law. The IPs are still facing the wrath of the All-Out War through intensified military operations in communities. Political killings against national minorities continue with 21 victims under the Duterte regime.
With President Duterte's threat to bomb Lumad schools, violence is encouraged against Lumad and Moro.
If the schools were destroyed, so is our future. Essentially, it is to destroy our race.
If so, we are left with no choice but to resist.
Christ's cross opens heaven's gate
By Fr. ROY CIMAGALA, roycimagala@gmail.com
July 23, 2017
INDEED, it is Christ's cross that does the trick. Our own salvation, our capacity to open heaven's gate has to pass through the cross of Christ, and not just any cross. Christ's cross is the key.
It's in Christ's cross that all our sins are borne by Christ himself and forgiven. It's where our death leads to our life everlasting. It's where we can truly say we are united with Christ.
We need to carry that cross, as Christ himself said. "Whosoever will come after Me, let him deny himself, and take up his cross, and follow Me." (Mk 8,34) We need to do everything to fulfill this indication of Christ everyday.
Any suffering we have in this life, be it physical, moral or whatever, can be considered as the cross of Christ as long as we unite that suffering to Christ's redemptive suffering and death on the cross. That's simply because Christ has made as his own all the suffering we can have.
We can make use of some human devices so that we can be reminded of this wonderful truth of our faith. One such device can be the practice of carrying a little crucifix in our wallet, and taking it up from time to time to kiss it.
This can be done especially just before going to bed so that we can associate the ending of our day with this sublime sacrifice of Christ which we should try to reflect in our life. We should try to end our day the way Christ ended his life here on earth.
We can also do it upon waking up in the morning to signify our intention to carry the cross the whole day. It should mean that we are willing to suffer the way Christ suffered. We should be willing to take on any offense the way Christ accepted all the offenses and sins of men by accepting his death on the cross.
We should try not to over-react to any suffering that can come our way. As long as we unite with the suffering of Christ, we can manage to echo what St. Paul once said:
"We are afflicted in every way, but not constrained; perplexed, but not driven to despair; persecuted, but not abandoned; struck down, but not destroyed; always carrying about in the body the dying of Jesus, so that life of Jesus may also be manifested in our body." (2 Cor 4,8-10)
These words were spoken by St. Paul in the context of showing how our weakness and suffering – the fragile clay jars that we are, as St. Paul describes us – can actually show God's power working in us. In the same letter, St. Paul precisely said that it's when we are weak that we are strong. (cfr 12,10)
It's important that our attitude and reactions to suffering of whatever kind conform to this reasoning of faith expressed by St. Paul. It's a reasoning that perfectly captures the reason behind Christ's willing acceptance of his suffering and death.
It is this kind of suffering, this kind of cross that led to Christ's resurrection, and that will lead to our resurrection too. This is the kind of cross that opens the gates of heaven for us!

The delegation included BAYAN secretary general Renato Reyes, Jr, former Representative Neri Colmenares. Bayan Muna Rep. Carlos Zarate, Anakpawis representative Ariel Casilao, Rep. Sarah Elago fo Kabataan, Jerome Adonis, KMU Secretary General, Antonio Flores of KMP, Gabriela sec gen Joms Salvador, Lumad leaders Michelle Campos and Eufemia Cullamat, and Mindanao activists led by Sheena Duazon of BAYAN SMR. We were joined by NAPC Convenor Liza Maza who helped arrange the meeting.
On President Duterte's meeting with Bayan leaders ahead of the SONA rallies
A press statement by BAYAN
July 19, 2017
We thank President Rodrigo Duterte for taking time to meet with Bayan leaders in Malacanang last July 18, 2017. We sought a meeting to inform the President of the planned nationwide SONA protest actions on July 24 and to relay to him 20 urgent people's demands. The meeting lasted for nearly two hours. The Bayan delegation consisted of representatives from workers, peasants, indigenous peoples, Mindanao activists and progressive lawmakers from the Makabayan coalition.
Unlike past meetings, the atmosphere was somewhat tense, more serious and revealed glaring differences on major issues. After the meeting, it was clear why there should be nationwide mass protests during the SONA. The people must persevere in the fight for genuine change.
After a brief introduction, we went straight to the issue of Martial Law. The President is bent on extending it. We have consistently opposed it. He said that it was not intended to target the Left. The Mindanao activists said that that was not reality on the ground. They related how Martial Law is being used to militarize communities and attack Lumad schools. Several communities have been displaced as a result. Lumad leaders showed the President pictures and other documentation.
On the issue of the stalled peace talks with the NDFP, the President echoed the line of his security cluster that there should first be a prolonged ceasefire before there could be any talk of reforms. We reiterated our position that the peace talks must continue because it is in the interest of the people and that the surest way to achieve peace is through socio-economic and political reforms. It appears that the fate of the talks and the people's desire for a just peace will again be held hostage by the ceasefire issue.
The President gave no commitment on the issue of militarization of communities, saying that this was a reality in the ongoing civil war. For our part, a condition of extended Martial Law can only mean that military abuses and attacks will increase.
While there remain openings and agreements in principle on several issues, these will still require firm government commitment and militant struggle by the people. During the meeting, we sought to find common ground on the issue labor contractualization, free tuition for State Universities and Colleges, land reform and the issue of destructive mining. There is no clear indication that the President will fulfill his pledge of upholding an independent foreign policy by abrogating the Visiting Forces Agreement any time soon. Meanwhile, he was responsive to calls for the release of elderly and sickly political prisoners and received personal letters and appeals form them.
We again informed the President of the upcoming SONA rallies. He said he will not stop these and will allow protesters to air their demands near Batasan.
After the meeting, we returned to Mendiola to report the results to the Mindanao workers and other sectors who were camped-out since Monday. We would have wanted to bring more good news to them, but such was not the case.
From the foregoing discussion – with Martial Law's extension under way and the people's economic conditions worsening – the people are more than ever justified in waging militant struggle for change. We are determined to further expand people's resistance to the anti-people and anti-national policies of the regime.
The SONA rally will see huge delegations from Central Luzon, Southern Tagalog and Metro Manila, as well as delegations from Mindanao. Protests will be conducted in almost every urban center in the country, from Ilocos to General Santos. On July 23, participants for the SONA rally will begin arriving in Quezon City and hold vigils near Commonwealth Avenue.
On July 22, we are calling on the people to gather at Batasan to protest the Congress special session to railroad the extension of Martial Law in Mindanao.
CHINA: A state built on graves will not last
A Statement by the Asian Human Rights Commission
July 14, 2017
China has lost yesterday one of its great sons, Nobel Laurate Mr. Liu Xiaobo. Indeed, Liu Xiaobo was a criminal for the Chinese administration. They had sentenced him to undergo a prison term of 11 years, after being convicted by what is passed off as 'judicial process' in China. The crime for which Liu Xiaobo was convicted is 'inciting subversion of state power' by co-authoring the Charter 08 pro-democracy manifesto, which called for the Communist Party in China to uphold the commitments made in the constitution.
Anything that is even remotely possible to be interpreted by Beijing as 'organising for a cause' is perceived as a threat by the Chinese administration. This approach is the defining character of a state that feels weekend internally and a government that has no moral standing to remain in power. The legislation Beijing enacted controlling all civil society activities, internal and those that are supported from external sources is a legislated evidence to this fear. So much so, today, a non-Chinese seeking a language interpreter's service within China has to be reported to the authorities. Failing to do so is a crime.
Since its formation, China has used its courts and the prosecutorial department to silence all forms of public opinion, that the administration conceives as a threat that could over time challenge the absolute authority of the Central Party. Even lawyers appearing for their clients are not spared.
Make no mistake. What is passed off as 'judicial proceedings' in China has no justice element in it. It is merely a process, that serves the absolute authority of the state and nothing more. Besides, the individuals who run these institutions are deeply corrupt, like those in the administration. And many of them are known to have 'parked' their ill-gotten wealth outside the country.
China is one of the worst economic examples of today. Its riches are built upon absolute negation of freedom of the silenced. Anyone engaging in business with China is merely supporting this inhuman process. This includes international agencies, business houses and governments across the world.
The only way for China to change, is for the international community to call the black pot, black. No government has dared to do this, as was in the case of Liu Xiaobo. There has been not a single co-ordinated and sustained attempt by the governments of the world, to publically place pressure upon China to allow Liu Xiaobo to obtain proper medical treatment. At the age of 61, his life rotted in detention.
Today heads of states have made public statements condemning Liu Xiaobo's untimely death. They should also perhaps ask themselves in what length they have contributed to this murder when they rolled out red carpets to Chinese leaders visiting them?
Our spiritual and supernatural world
By Fr. ROY CIMAGALA, roycimagala@gmail.com
July 9, 2017
WE need to be more adept in attending to the world of the spiritual and the supernatural which is where we also live, whether we like it or not, aware of it or not.
That it's part of our objective reality can be verified from the fact that we can think and reason out, discover and invent things, and do many others that tell us we are capable of spiritual operations that presume that we also live in the world of the spiritual.
The supernatural aspect of our objective reality can be verified by the fact that there are many mysterious, naturally inexplicable things that take place in our life. There are miracles and other wonders that simply go beyond the limits of our nature.
We have to learn how to deal with our spiritual and supernatural world because that is where the real action is and where our ultimate goal is. That's where we are truly defined, where our radical dignity is established. That's where we can have our encounter with God.
For us, the material and natural world is nothing if not related to the spiritual and the supernatural world. Our material and natural world can only have meaning and purpose if related to the spiritual and the supernatural, that is, if related ultimately to God.
Of course, God made himself man in Jesus Christ so that our material and natural world, damaged by sin, can have a way to reconnect with our Creator and our Father. And Christ's presence and redemptive action continues to take place with the action of the Holy Spirit.
This is a truth of our faith that should ever be made alive in us, kept sharp in our mind, and deeply felt in our heart. For this, we have to submit to a certain discipline that may involve a number of things.
We have to learn to be recollected all the time, keeping effective control and supervision of our senses and other faculties so that wherever we are, we could manage to be always in the presence of God.
We have to learn to pray and meditate on the word of God, for it is there where we begin to get in touch with Him on a day-to-day basis. If we truly exercise our faith, our prayer should always be exciting since we would be dealing with the Holy Spirit who knows all the truth and who can tell us of things to come.
We need to do everything to make sure our prayer is a real encounter with God, a direct conversation with the Holy Spirit who always intervenes in our life with his constant promptings.
For this, it is truly helpful to know more about the gifts of the Holy Spirit so we may be able to correspond to those gifts properly. Obviously to be most docile to the Holy Spirit, we need to clean up our mind and heart through penance. Let's see to it that our heart is rid of any impurity that could prevent us from discerning the Holy Spirit's promptings.
These are, at least, a few of the things we can do to take care of our spiritual and supernatural world.
Release of cops in rub-out case in Leyte, non-release of political prisoners, clear signs of impunity under Duterte
A press statement by KARAPATAN Alliance for the Advancement of People's Rights
June 20, 2017
"We express our condemnation and extreme disappointment on the release on bail of police officers involved in the Espinosa case, as among the clear indications of prevailing impunity under Pres. Rodrigo Duterte. We remind the President that his job as commander-in-chief does not entail protecting State security forces from accountability on their crimes," said Karapatan Secretary General Cristina Palabay on the release of the nineteen (19) accused policemen involved in the killing of Albuera mayor Rolando Espinosa.
Former Criminal Investigation and Detection Group (CIDG) Region 8 chief Superintendent Marvin Marcos, along with 18 others, were initially charged with murder after they launched an operation to serve a warrant against Albuera mayor Rolando Espinosa last November 5, 2016; the operation led to the killing of Espinosa inside his jail in Baybay, Leyte. The National Bureau of Investigation (NBI) and the senate investigation ruled the case as a "rub-out."
On June 2, 2017, the Department of Justice downgraded the charges against the 19 cops from murder to homicide, with the regional trial court allowing bail of P40,000 each. On June 16, all the accused were released on bail. Earlier last April, President Duterte said that he will not only pardon cops involved in the Espinosa slay case should they be convicted, but that he will also promote them.
"Duterte apparently remains true to his words when it entails ensuring the continued support of institutions who might be detrimental to his presidency. When it comes to promises he made for the welfare and benefit of the marginalized, however, he falls short, or at numerous occasions, makes a reversal. This is true for the issue of the release of political prisoners, especially those for humanitarian considerations," said Palabay.
As of May 15, 2017, Karapatan puts the number of political prisoners in the country to 402 – with 39 political detainees arrested under the Duterte administration. Palabay added that "there is a clear State policy of absolving culpable policemen in the war on drugs campaign and soldiers in their counter-insurgency war against the people, while maintaining the continued imprisonment of political prisoners jailed for trumped-up charges. It is deplorable to see scalawags being out on bail while those unjustly kept behind bars remain fighting for justice."
"The Filipino people have been promised change, and we hold Duterte accountable that these changes be for the better. Instead, we now have martial law in Mindanao, aerial bombings and other community violations committed with impunity, the non-release of political prisoners, a militarized bureaucracy, a war on drugs that has claimed the lives of thousands, and an enabled and abusive State security forces with guaranteed protection. We urge Duterte to look closer, because for the most part, he has largely contributed to the worsening of the same oppressive and repressive system inherited from his predecessors," concluded Palabay.
Joint statement on Marawi, martial law and internet freedom
By CPU, TXTPOWER and AGHAM
June 15, 2017
After Camp Aguinaldo spokesman Colonel Edward Arevalo warned that the military would exercise an alleged "right to censure", DICT Head Rodolfo Salalima has announced arrests for "cyber sedition".
It must be clear by now: Whether you're in Marawi, Mindanao or Manila, we're all unsafe from martial law's effects on our basic rights. And nowhere is this more obvious than the internet and the basic rights we enjoy online and offline.
These threats by the military and DICT don't strike fear at the heart of terrorists. They dampen civic engagement and attempt to negate the public's right and duty to see to it that martial law is required, that martial law is actually aimed at the terrorists, and that martial law is not being implemented against the public.
We warn the military and the DICT not to overstep their bounds. Censorship, whether prior restraint or subsequent punishment, does not help combat terrorists. We urge the military to revisit their claim of a "right to censure". It is an invention, with no legal provenance or constitutional basis.
We also warn against network shutdowns under martial law. Network shutdowns in Mindanao are unacceptable. It would isolate and disconnect Mindanao from the rest of the country and the world. Mindanaoans should not be silenced. It would be bad for business, commerce, education, governance and other aspects of our daily lives.
The dress rehearsals for turning off our internet have started many years back. In the name of counter-terrorism, the police, the military and the government have taken down mobile and internet access in Metro Manila, Metro Cebu and other parts of the country.
All the shutdowns have been applied for and granted in an questionable manner, without hearing and without assessment. It is not farfetched that the government would use this if the "online noise" of widespread criticism becomes intolerable to them.
If there's any event and place where the public would understand a network shutdown, it is this incident and Marawi City from the very start. Based on "practice", shutting down all communications there would deprive the terrorists any means to communicate among themselves and the outside world. It is now a virtual ghost town, with most of its 200,000 inhabitants already transformed into evacuees.
But this appears to be impossible. Because it would affect the military operations, coordination between the Commander-in-Chief in Manila and the ground forces in Marawi and media reportage that has been so kind to the military.
We urge citizens and organizations to be vigilant and jealous of the rights we enjoy, offline or online, against any arrogant overreach by the military and government. They have a track record of abuse, and have also made threats of doing under martial law.
Let's keep the Philippines' and the internet free.