Pride always spoils dialogue
By Fr. ROY CIMAGALA, roycimagala@gmail.com
October 9, 2018
ESPECIALLY in our public discourses regarding ticklish issues, we need to see to it that we are most aware of a persona-non-grata that is called pride. We should keep it at bay, exerting appropriate effort to resist its many strong impulses and urges.
Pride always spoils dialogue. It feeds on our self-interest to the point of making us deaf and blind to the points, let alone, the valid points, of the others. It usually sources its strength more from feelings than from reason, more from our own estimation of things than from faith that gives us the full picture of things and leads us to the common good.
Besides, pride usually has bad manners and employs bad language. It always tries to dominate the conversation, using bullying tactics. It is more interested in scoring more points than in earnestly looking for what is true and fair. Its logic clearly follows the path of selfishness. Charity is a complete stranger in pride. Suffering and humiliations play no positive role in pride.
When one, for example, is accused falsely of something, pride would lead him to react very badly, and even violently. He cannot stand being misjudged and mistreated. His pride-stained sense of justice would immediately give a knee-jerk response along the lines of the tooth-for-a-tooth law of the wild.
Pride leads one to see things superficially. There is no depth in its considerations. It gets entangled in the externals and in the appearances. Besides, it usually assumes a rigid attitude, unable to be flexible and to adapt to different circumstances. It makes a person one-track-minded. A proud person is always closed-minded.
Let's remember what Christ said about new wine in new wineskins. It is a lesson about the need to adapt to different situations without forgetting that we have to put wine into wineskins, that is, without losing focus on what is essential and of absolute value. (cfr Lk 5,33-39) There are things that need to change and things that have to remain unchanged. These days there is a need to know which is which.
Pride is notorious for its highly divisive effects. When pride dominates the discussion, it is possible that both parties can also be both wrong, missing the real point. They can dirty and destroy each other with no constructive result in the end.
We have to be extremely conscious of the workings of pride in us, because it is so embedded in our systems that we often would not know we are being victimized by it. A saint once said that pride is so strongly incorporated in our life that it would only disappear twenty four hours after our death.
The antidote to pride is, of course, the virtue of humility. In the context of our discussions, humility is lived when one is strongly motivated to find truth under God's guidance. The search for what is true and fair in our discourses cannot and should not simply be guided by our own research and reasoning.
Allowing God to guide us, always asking for the light of the Holy Spirit, will help us to find truth and fairness in charity. With God, we would know how to react to any situation in the course of our dialogues, whether things go well or not. We would follow closely the example of Christ who is "the way, the truth and the life."
With Christ, our motives will always be pure, and our ways prudent. With Christ, we would know how to react properly to anything in the course of our exchanges. We would be willing to suffer, and even to die, for the truth. The negative things that we can experience in our dialogues would not dampen our spirit, nor the positive things spoil us.
This kind of humility should be earnestly pursued and developed to prevent pride from spoiling our discussions of any issue.
PCID calls for probe on deaths of 7 youths in Patikul
A statement by Philippine Center for Islam and Democracy
September 19, 2018
The Philippine Center for Islam and Democracy, a Muslim think tank based in the University of the Philippines, is urging the Commission on Human Rights, the Secretary of National Defense, and the Armed Forces Chief of Staff to form a committee that would look into the deaths of seven young men in Sulu and recent bombings in several parts of Mindanao.
PCID is also calling for President Rodrigo Roa Duterte to review the current implementation of Martial law in Mindanao and investigate reported human rights violations not just in Sulu but in other parts of Mindanao.
Rasul says government and stakeholders should act proactively now and establish a national plan that addresses violent extremism, bearing in mind potential problems with the implementation of martial law.
Information indicate that ISIS intends to form a big group composed of remnants of the Maute Group and the Bangsamoro Islamic Freedom Fighters (BIFF), a break-away group of the Moro Islamic Liberation Front (MILF) while taking advantage of situations like the Sulu killings.
PCID is proposing a gathering of stakeholders with the AFP-SND, to create a plan that aims to further improve coordination and relationships of assigned troops in the region and those from the religious and the communities.
Findings show that most deaths in Mindanao are caused by several factors, among them, the absence of coordination by the military with community leaders, miscommunication or lack of information from AFP units operating in the area.
Last Saturday, the AFP reported the deaths of seven young men in Sulu. Based on reports, the AFP tagged these teenagers as "terrorists" which run counter with testimonies of members of the community. Information gathered show that the youngsters were evacuees from a community in Patikul who fled the area due to intense military operation against the Abu Sayyaf Group (ASG).
The priest as mediator
By Fr. ROY CIMAGALA, roycimagala@gmail.com
September 16, 2018
WE have to understand well the role of a mediator. He is like a bridge that connects two ends. A perfect mediator is one where he is both in the one end as in the other. He just cannot be in one end but not in the other, though he may orient or dispose himself to the other without reaching it.
Christ is a mediator between God and man. In fact, he is the sole perfect mediator because he is both God and man. St. Paul testified to this truth of our faith. He said, "There is one God and one mediator between God and men, the man Christ Jesus…" (1 Tim 2,5)
Christ is the perfect mediator because he is not only God but is also man. And he is not only man, but also God. As the Athanasian Creed would put it, Christ is "perfect God and perfect man." He is not half God and half man. The two natures, divine and human, are together in him inseparably without diluting each other. He is not a 'mestizo.'
This truth of our faith is, of course, a mystery. We cannot fully understand it. But we believe it because Christ said so and this is what the Church now teaches. "I and the Father are one," Christ said at one time, pointing to his divinity. (Jn 10,30)
As to his humanity, St. Paul said these relevant words: "When the time had fully come, God sent his Son, born of a woman, born under the law, to redeem those under the law, that we might receive the full rights of sons." (Gal 4,4-5) Only a man could be "born under the law."
This little explanation about the mediator is important and relevant because we, as human persons, patterned after Christ, have to learn the ways of a mediator. Of course, of all men and women, the priests are especially meant to be mediators, because they are at the forefront of the task of reconciling men with God.
With the sacrament of Holy Orders, they are configured to Christ, head of the Church, and participate in Christ's task of mediation in a very intimate way. That is why priests, of all men and women, have to be particularly adept in this art of mediation.
While they are already sacramentally configured to Christ as head of the Church, they have the special, albeit very demanding, duty of truly assuming the mind and heart of Christ. If everyone is meant to be "another Christ," the priests have to be particularly so. They have to lead the way.
This can mean many things. Their mind and heart should be both on heaven even as they are on earth. They should exude the fragrance of heaven even as they can also have the odor of earth, just like what Pope Francis said about priests as shepherds – they have to have the smell of the sheep which they tend.
Like Christ, they have to identify closely both with God and with men. Like Christ, they have to pray constantly so as to be always in touch with God whose will and ways they have to follow.
Let's remember that Christ said: "I have come down from heaven, not to do my will, but to do the will of him who sent me." (Jn 6,38)
Like Christ, priests have to mix well with the people, adapting themselves to them all the way to assuming their sins without committing sin. In this regard, St. Paul said: "God made him who knew no sin to be sin on our behalf, so that in him we might become the righteousness of God." (2 Cor 5,21)
Just imagine what practical considerations can be made from this ideal of priests as mediators like Christ!
A reminder on communion
By Fr. ROY CIMAGALA, roycimagala@gmail.com
September 5, 2018
BEFORE we get carried away by the dynamics of our present life, it is good to remind ourselves that whatever we do or whatever situation we may find ourselves in any given moment, we are meant for communion with God and with one another and that we should keep and foster it, and not just tolerate or suffer it.
Always living in communion with God and with everybody else is not an option that we are free to choose or not. It is a necessity for us, although a necessity that has to be pursued in true freedom. We should live it not because we are told to live it, but because we just want to live it ("me da la gana," in Spanish) and because we are convinced it is what is essential in our life.
While we will always have some differences in our life and contend with all kinds of variety and diversity, we have to remember that all these are not meant to undermine our communion, but rather to foster it.
Our unavoidable differences and conflicts are not meant to be divisive, but rather to be instrumental in enriching our life as a communion. We just have to find a way to live and develop that communion amid and even through these differences and conflicts.
These differences and conflicts are rich opportunities to mature and purify our love and care for one another. They can occasion to develop in us the love that is a reflection and participation of the love that God has for us.
Obviously, the basis, source, power and end of communion is God who has also given us all the means for this communion to be achieved. With God, who reveals himself in full to us in Christ who in turn is made present in the world today in the Holy Spirit, we would know how to enter into communion with everyone including those who for one reason or another we may consider to be our enemies.
It is only through Christ that we can manage to love even our enemies. This is the dynamics of communion. It is to know and to love God and everybody else. It is to love one another the way Christ has loved us. For this purpose, like Christ we should be willing to suffer and die in obedience to God's will. We have to be ready for suffering which will be unavoidable in our life.
We have to be wary of our tendency to react to some issues based on instincts alone, or on our physical, emotional, psychological, cultural condition alone. We have to find a way of reacting to things on the basis of our faith which tells us that whatever we do, we should uphold the ideal of being in communion with God and with everybody else.
In this regard, it would be good if we spend some time processing this truth in our prayer, in our intimate conversation with God from whom we can always ask for the necessary grace and with whom we can start making the appropriate strategies to attain the desired ideal.
Indeed, we have to go through a process of persistent practice until the necessary attitude and skills are acquired. All the effort needed, to be sure, will always be worthwhile. In the end, we can see and judge things better, and make fair decisions that will uphold our need for communion despite our differences.
We have to remind ourselves about the need for communion especially nowadays when we are riven by all sorts of conflicts because of our differences in political views, ideology and other preferences.
100-day maternity leave OK is PH investment for robust future Filipino workers
ALU Statement on passage of 100-day Expanded Maternity Leave bill
September 4, 2018
Workers group Associated Labor Unions-Trade Union Congress of the Philippines (ALU-TUCP) commends lawmakers for passing today Sept. 4, from third reading a bill that expands the paid maternity leave from the current 60 and 78 days to 100 days for women workers in private and public sectors and those working in informal economy regardless of civil status and legitimacy of child.
ALU-TUCP Vice President and Women' Committee head Eva Arcos said the passage of the House Bill 4113 or Expanded Maternity Leave (EML) is a sweet victory for Filipino women workers who have lobbied and belabored for the mandatory welfare for more than a decade.
The bill will be integrated in the bicameral committee meeting with Senate Bill 1305 or the 120-day Expanded Maternity Leave bill sponsored by Sen. Risa Hontiveros which was passed the Senate third reading on March this year.
Arcos said the Expanded Maternity Leave measure is the country's non-cash investment in producing a healthy, intelligent and well-developed future breed of Filipino workers without losing the wages and benefits of nursing moms during maternity period and without sacrificing their health and well-being, Arcos said.
TUCP Party-list rep. Raymond Mendoza said the bill gives mothers a minimum of 100 days to recover from giving birth and at the same time gives time to mother and child bonding, care and nurture that the child needs to become fully developed human being.
Arcos said the passage was made possible after congressmen agreed to limit the maternity leave benefits to four pregnancies instead of the bill's initial provision that the maternity leave benefits afforded to every pregnancy.
International Day of the Victims of Enforced Disappearances: Powerlessness before extra-judicial killings
A Statement by the Asian Human Rights Commission
August 30, 2018
Today, the world commemorates the International Day of the Victims of Enforced Disappearances. Enforced Disappearances is one of the recurring tragedies that is happening throughout the world. Many countries, particularly less-developed countries, now adopt enforced disappearances as the easiest way of dealing with problems that Governments find difficult to cope with. The twin evils of enforced disappearances and extra-judicial killings remain as the two major problems in several Asian countries.
Bangladesh has recorded several hundreds of enforced disappearances of political opponents of the present Ruling Party within the last few months. The matter has been well publicized. But there have not been any serious interventions in order to bring an end to this iniquity. Other countries such as Pakistan, several parts of India, Sri Lanka and the Philippines are among the countries which are prominent in the practice of enforced disappearances.
The complexity of dealing with enforced disappearances is due to the many sections that are involved in causing enforced disappearances. On the one hand, the orders for clearance of the policy of resorting to enforced disappearances involve the topmost layers of governments. Carrying out its resort goes to the military, police and also para-military sections. The moment a Policy of Disappearances is approved by a Government, there begins to develop a secret state within the state. With Government sanction, the open state comes to a standstill and the secret state begins to operate.
Entire legal procedures regarding arrest and detention are virtually suspended. Allowance is made for secret arrests and secret detentions as well as secret torture chambers. Basic functions within the State relating to the judging of guilt and punishment comes to a halt. Judges totally lose their role in dealing with matters of arrests, detentions, and fair trial. The place of the Judges is taken over by ordinary Police Officers, the military and even para-military. Secret decisions are made about the LIFE of a person, and these decisions are IMMEDIATELY carried out.
Although Governments' claim that there will be inquiries into the matter and the guilty will be prosecuted, this hardly ever happens. It is due to the complexity of the operations and the many powerful persons who are associated with these operations. A simple argument that develops at this point is: the Government has authorized and even ordered us to carry out such operations. How can they now demand that we should be punished for carrying out such orders?
Enlightened opinion prevalent today has also failed to address this important issue. Somehow a matter of such great importance goes virtually unnoticed. Any amount of jurisprudential thought on these issues, and international policy development in dealing with Governments which are engaged or have been engaging in disappearances, IS NOT VISIBLE AT ALL.
As another year goes by, there will be many additional victims of Enforced Disappearances. Will there be an attempt, at both local and international levels, to put up severe resistance to end this practice? This includes the restoration of the other factors of: a fair trial and the role of Judges in this equation. This remains as one of the major issues that concern Human Rights in our world today. When the lives of so many people are so blatantly destroyed, how can Human Rights be spoken of with any kind of significance and importance?
THIS IS THE QUESTION THAT PEOPLE ARE ASKING.
The fate of Victims of Enforced Disappearances is one of the urgent concerns voiced today. Victims should be given more protection. Victims should and need to be heard by all sectors of society. A genuine response to their cries for help is what is needed NOW.
Let's always honor our parents
By Fr. ROY CIMAGALA, roycimagala@gmail.com
August 23, 2018
LET'S never forget the fourth commandment. In fact, with the current temper of the times, we have to reintensify our observance of this commandment that seems to be taken for granted nowadays for a number of reasons.
For one, there seems to be a generalized weakening of family life in the world today. More parents are getting alienated from their children and vice-versa due to some developments whose impact on family life is not well considered.
There are some laws that actually undermine family life, such as the law on abortion, etc. And there are now many aspects of our social and professional life that contribute to this weakening of family life.
We have to remind everyone that the honor, respect, obedience we owe to our parents is due first of all by the fact that they are our first connection with God. It was through them that God put us into existence.
We have to remember that we all come from God, and not only from our parents. When we see our parents, we have to learn to see God immediately behind them. They are the first representative of God to us.
Yes, they all have their share of weaknesses, mistakes and sins, some of them grave, but all these do not and cannot detract from the fact that they are our procreators who cooperated with the Creator in bringing us to life.
They may even beget children through the commission of a crime, like rape. But that again does not take away the truth that they have been an instrument of God in putting a person into existence.
A child is not only a biological being. He has a spiritual soul even while he is still at the first stage of fertilization and gestation. That is why a fertilized human egg is not just a matter of cells. He is already a person with a human spiritual soul.
Parents, of course, should try their best to realize deeply the dignity and the serious responsibility they have. They should not play around with their status as parents.
But as far as the children are concerned, they are duty-bound to honor and love their parents. St. Paul already spoke clearly about this duty: "Children, obey your parents because you belong to the Lord, for this is the right thing to do." (Eph 6,1) And, "Children, obey your parents in all things, for this is well pleasing unto the Lord." (Col 3,20)
Children should try their best to make their parents happy all the time. They should avoid as much as possible to give them problems, especially the unnecessary ones. They should be quick to lend a hand in the house chores. They should prepare themselves for the time when they will have to take care of their parents in their old age.
Inculcating this duty in the mind and heart of the children is crucial because this is the first step that everyone learns how to obey other legitimate authorities. Let's remember that we as social beings, let alone political ones also, always have to be subject to some authority, and it is important that we know how to be subject to authority.
Everyone should be reminded that any legitimate authority we have in this life is always a participation in the authority of God. Consider the following words of St. Paul:
"Everyone must submit to governing authorities. For all authority comes from God and those in positions of authority have been placed there by God. So anyone who rebels against authority is rebelling against what God has instituted, and they will be punished…" (Rom 13,1-2)
So, it's clear that the commandment of honoring our parents, our first authority on earth, paves the way to our proper submission to the other authorities in our life.
On the return of the Balangiga bells
A joint statement by Linganay ng Kalayaan, Kilos na Para sa Makabayang Edukasyon, and Alliance of Concerned Teachers
August 13, 2018
The Linganay ng Kalayaan (Bells of Freedom), Kilos na Para sa Makabayang Edukasyon and Alliance of Concerned Teachers-Philippines welcome the news of the impending return of the bells of Balangiga as a positive step towards correcting the centuries-old historical injustice committed by the United States against the Filipino people. This is a victory achieved by the Filipino people that should be considered as part of the long and arduous campaign in the assertion of Philippine sovereignty and independence.
The Balangiga bells form part of the large number of war booties that the American occupation troops stashed away from the Philippines in the long and bloody Filipino-American War of 1898-1913.
The war resulted in the deaths of hundreds of thousands of Filipinos, the large-scale burning of villages and the pillaging of communities by American troops that annexed the archipelago and robbed them of the fruits of freedom that they already had after the Philippine Revolution against Spain.
In the pretext of "Benevolent Assimilation," the American occupation transformed the islands into their Asian outpost as part of their colonial design to create an American Lake in the Pacific region. This they did by creating a submissive colonial bureaucracy and political system, institutionalizing a Western-type of American educational system, and ensuring the continuous economic, political, and military dependence of the Philippines to the United States even after the granting of 'independence'.
In the half century of colonial occupation and in the ensuing long campaign to suppress Filipino resistance against American imperialism, the military campaigns of the United States in the archipelago provided the perfect opportunity for the systematic, organized, and institutional plunder and pillaging of Filipino cultural and historical artifacts and objects that were brought to the United States. A great number of them are now deposited in museums, historical collections, archives, and government and military installations scattered in various American territories.
The Balangiga bells was the most notable of these artifacts that was symbolic of the tradition of collecting colonial war booty American aggression. These should be returned to the Filipino communities that legitimately owned them. The collection of war booties should also be viewed as part of the historical injustice committed by the occupation troops and should be acknowledged as such.
The United States should complete the correction of historical injustice committed against the Filipino people after the return of the bells, by ensuring that all the other war booties be properly returned to the Philippines. Most importantly, historical injustice resulting from the war crimes committed by the United States in the colonial occupation of the Philippines must finally be acknowledged by the American government by way of formally apologizing to the Filipino people.
Historical injustice committed by American colonial institutions continues to this day by way of the Visiting Forces Agreement, the Enhanced Defense Cooperation Agreement, and the Mutual Defense Treaty that ensures the persistence of colonial ties between the two countries. These provide yet another series of institutional mechanisms that make available the conditions for the continuation of plunder and pillage of local communities by foreign military troops. The lessons of history must provide the Filipino people the right path of asserting Filipino independence and sovereignty the way the people's resistance in Balangiga heroically showed us. Never again should another series of colonial wars of aggression be experienced in the country.
Return the Balangiga Bells and all the War Booties Now!
Historical Justice for the Filipino People!
No to Another series of US Wars of Aggression!
Valuing life
By Fr. ROY CIMAGALA, roycimagala@gmail.com
August 8, 2018
NOW that Pope Francis has made it a Church doctrine that the death penalty is inadmissible, we have to review the basis for the true value of human life.
We cannot exaggerate the value of human life, since it is a life meant to have an eternal relation with God, its creator. Even if that life is deformed physically and morally, God will always love it and will do everything to save it. That is why abortion and euthanasia or mercy killing are wrong. They go against the fifth commandment: Thou shalt not kill.
And capital punishment, while approved or at least tolerated in the past, is also wrong, because no matter how bad or criminal a person is, his life can still be saved by the infinite mercy of God. From the Book of Ezekiel, we read: "As I live, said the Lord God, I have no pleasure in the death of the wicked, but that the wicked turn from his way and live." (33,11)
The reason behind its approval or tolerance in the past is the protection of the common good. But this reason does not hold water anymore since there are many other ways the common good can be protected today without resorting to the death penalty.
Besides, given the many imperfections of our legal systems, we cannot risk the loss of life just because of a guilty sentence of the judicial process. The abolition of the death penalty would, of course, challenge us to be more determined in reforming the offender. This may be the area where many of us are still hesitant to tackle.
Human life is, of course, not just any other life here in the world. Plants and animals also have life but they do not have a spiritual soul as their principle of life. Theirs is a soul that is simply a product of a combination of earthly elements that would enable them to grow, move, act in some manner. But it is a soul that disappears with their death.
Human life has a spiritual soul as its principle, and as such, it can survive death. It is immortal and is, in fact, meant for eternal life. It is a soul that comes directly from God and is forever in a relation with God. It is not a soul that is transmitted by human reproduction.
In some passages of the Bible, there is a reference to a distinction between soul and spirit. This is mentioned for example in 1 Thessalonians 5,23: "May your whole spirit and soul and body be kept blameless at the coming of our Lord Jesus Christ."
My take in this distinction between the spirit and the soul is that the spirit refers to our spiritual soul that needs to be nourished by its union with God, while the soul refers to those aspects of our soul that are akin to the soul of the plants and the animals with whom we also share characteristics.
To be sure, we only have one soul, and it is spiritual, though that soul may be affected and conditioned by the similarities it shares with the plant and animal soul. It is this spiritual soul of ours that makes for the basis of the real value of human life.
Having said that, we can also say that out of love for God and for all men, human life can be sacrificed as what happens in the cases of martyrdom and in the crucifixion of Christ himself. As Christ said, this is the greatest proof of love. "Greater love has no one than this: to lay down one's life for one's friends." (Jn 15,13)
In fact, we have to look forward to our own death and somehow give our life up little by little by denying ourselves and carrying the cross to follow Christ daily.
Stop the attacks on Missionaries
A press statement by the Promotion of Church People's Response
June 29, 2018
The Promotion of Church People's Response (PCPR) raises utmost concern and registers our strong criticism of the Duterte administration's harsh and inhospitable treatment of United Methodist Church (UMC) foreign missionaries.
As President Duterte attacks God and disrespects the religious persuasions of the people, foreign missionaries are being maligned under his leadership. The three missionaries from UMC came to the Philippines in response to a calling of God to missionary service with the people. They have immersed themselves with the ordinary people, learning and working with them, and journeying with them towards their aspiration and dream of God's promise of peace and justice.
Chandiwana Tawanda, Adam Shaw and Miracle Osman are missionaries assigned by General Board of Global Ministries (GBGM) to missionary service in Mindanao.
In February of 2018, Tawanda and Adam Shaw were part of an international fact-finding team looking into human rights issues in the Mindanao. They were aboard a truck that was stopped by police at a checkpoint in Barangay (village) Palian in Tupitown, South Cotabato. Their passports and immigration cards were seized by police and they were detained temporarily, but later released.
Tawanda was arrested and detained on May 9, 2018 in Davao City and later transferred to the Bureau of Immigration Warden Facility (BIWF) in Bicutan, Taguig City on June 4, 2018. While Tawanda has "no derogatory record" according to stamps on immigration papers, he is reported to be the subject of the "Watch List Order." Tawanda's detention is excessive, as he has been in detention for seven weeks already.
Also wholly unacceptable is the treatment of Adam Shaw, who was issued an Order to Leave (OTL) due to alleged violation of his missionary visa provisions, when he participated in the International Solidarity Mission. Defending and upholding human rights is an honourable action for any persons – all-the-moreso for a missionary – wherever and whenever in the world. Shaw participated in a mission to look into reports of human rights abuses. As a missionary and a Christian, he is guided by a faith imperative requiring him to uphold the rights and dignity of human beings and communities. The parable of the Good Samaritan demonstrated the universality of compassion, care and the upholding of human rights.
What happened to Miracle Osman was a deliberate and hostile violation of her right as a missionary and a foreign national: her passport was confiscated by the Bureau of Immigration. She is also now said to be the subject of a "Watch List Order."
We find all these incidents of harassment exacted on foreign missionaries who have faithfully tried to integrate themselves with those seeking justice and respect of their human rights, as morally unjustified and ethically questionable. Theirs has been a humble expression of solidarity with the poor and marginalized.
As the church sends people to different parts of the world, a powerful message of being light for the world and salt of the earth is affirmed. Aiming to build and nurture a global community founded in understanding for one another and respect for human rights, missionaries like Tawanda, Adam and Miracle have simply sought to help build peace based on justice in the areas where they are assigned, while also nurturing a global community and solidarity network committed to working to create a better world.
We remind President Duterte to stop attacking God, whom he does not see, and to stop attacking missionaries, most particularly those whose good works for the poor and marginalized are evident. Missionaries are not perfect individuals, but they have committed their lives to service to others – any shortcomings can be nurtured and remolded as they accompany the Filipino people in their desire for a just and lasting peace.
Stop the attacks on foreign missionaries!
On anger
By Fr. ROY CIMAGALA
June 28, 2018
WITH all the toxic environment we are having these days, especially in the area of politics, and most especially when some political characters recklessly comment on religious topics, to get angry is a very likely reaction we all can have.
We just have to be wary of our anger because as St. James already warned us in his letter, "man's anger does not bring about the righteousness of God." (1,20) We always tend to go overboard, and our anger can already go beyond the scope of charity and righteousness.
Let's never forget that we have a wounded condition here in our earthly life. We may appear strong and clearly endowed with powerful talents and resources, but all these good things can blind and intoxicate us also and can plunge us into a very subtle form of pride, vanity, arrogance and self-righteousness.
We can feel that we have all the truth and fairness in our side, but just the same all that can still be held outside of charity. And let's remember that charity is the fullness of knowledge, truth, justice. Where there is no charity, the charity of God, all the other virtues can at best be only apparent. They can look and feel like virtues, but in reality are not.
While we can try to reflect God's anger on certain occasions in our own brand of anger over some issues, we should be most careful, because with our wounded condition, we can easily fall into hatred and other forms of lack of charity.
Yes, anger is one of our God-given emotions, locked into our nature as persons. It has its legitimate use. But precisely because of our precarious human condition here on earth, we have to be wary of it. In fact, anger is also considered one of the capital sins, along with pride, envy, greed, lust, gluttony, sloth, that can beget many other sins.
If ever we have to be angry, let's try our best to be angry in the spirit of Christ who showed anger over the self-righteous Pharisees and scribes, and over those who turned the temple into a market place. Christ's anger is what is called righteous anger, one that is done always in charity and in the truth, and not just due to opinions and biases. It's an anger that is meant to correct, purify, heal.
Besides, Christ's anger is only momentary. It does not last long. As a psalm would put it, "his anger lasts only a moment, but his favor lasts a lifetime. Weeping may stay for the night, but rejoicing comes in the morning." (30,5) He is slow to anger, and quick to forgive.
Again, St. James tells us that "everyone should be quick to listen, slow to speak and slow to become angry." (1,19) And a proverb warns us that "a hot-tempered man stirs up strife, but a slow to anger calms a dispute." (15,18)
We really have to learn how to hold our horses, especially when we feel provoked or incited. We have to lengthen our patience, our capacity to suffer. We have to broaden our mind so we can we can quickly and easily capture the more important things in a given issue rather than react immediately to things that are only incidental to that issue.
It's always good to have a pro-active attitude in this regard, that is, that we always think well of everyone even if there are differences among us. We should not wait for everyone to prove that they deserve our good consideration. We give it at the start, and keep it all the way, in spite of some conflicts.
We have to turn those moments when we are tempted to get angry to deepen our love for others out of our love for God.
Lies and filth are no conversation
By BASIL FERNANDO & AVINASH PANDEY
June 8, 2018
The world has seen a lot of debate over falsehood being spread in the name of facts recently. This, though, is not a chance encounter. There is a very definite method in this madness. Lowering the quality of the conversation has always been a very well working mean of creating an environment of instability and violence.
20th century is full of such experiences in which deliberate degeneration of language and lowering of the quality of the social and political conversations was used as a method of garnering support for organisations creating anarchy, instability and violence. Bertolt Brecht, the great German playwright, once said that it is the (television) antenna that brings the violence to every doorstep.
Now the sophistication in means of the communication has gone far beyond that period of the antenna. Today people having mobile phones and other equipment can participate in debates all around the world even while sitting within the space of one room. Yet, if the quality of these conversations is allowed to degenerate and the kind of conversation that usually belong to the criminal and mafia elements in the society is allowed to become the common language experience of the people; the kind of chaos that would arise could be far worse than anything humankind has seen so far. It might in fact be worse than the worst days of conflict in the 20th century.
Benito Mussolini, Adolf Hitler and Joseph Stalin were all masters of the manipulation of the language in order to create the confusion that they could exploit to achieve their own ends. The kind of lowering of a language was not a result of some natural causes. It was a deliberate work in which political leaders employed highly educated people with the best communication systems of the times. They would relentlessly do things by which meaning of every known word would be put into doubt, every known idea of decency would also be relegated into something of insignificance and every attempt to raise the consequence to higher rational level would be resisted by thousands of means and the conversation. It all was done to pull the conversation down to the level at which these leaders wants the society to engage in the conversation.
Let us clear that we are not merely talking about lies even as lies, of course, play a big role in any attempt of lowering of the quality of the conversations. However, what often appeared in the society was not so much a direct cause for violence. The violence was rather facilitated by the kind of the statements that create considerable doubts about the validity of the ideas that humanity has held as valid for very many centuries. Lowering of quality of the conversation is essentially challenging the collective wisdom of the humanity by irrational means. It was done by investing overwhelmingly into particular channels of (mis)information and then making all these outlets create confusion. It was not aimed at bringing any positive results for anyone, not even the people in whose name such chaos was created and who, in turn, were directly involved. Sole purpose of such efforts was to bring about so much of dissention and conflict within the society that ultimately rational conversation itself becomes almost impossible to pursue.
The gigantic leap in the means of communication has made such efforts far easier and common place nowadays. Now people do not need governments and massive funds to spread falsehoods, they can do it even from within their bedrooms, all by themselves.
The triumph of Donald Trump in the American politics is an indication of the extent to which the lowering the level of conversation can affect politics. It successfully altered the political landscape of the United States itself. The vocabulary of politics in the U.S before trump basically followed the liberal democratic framework, basically a civil engagement even if there were differences of opinion. It was the normal characteristic of the Democratic Party and also to the some extent of the Republicans. It was directed mostly towards the middles classes and particularly more educated section of the middle class. The basic assumption was that these middles classes and their more educated sections in particular ultimately determine the outcome of the elections.
However, Donald Trump abandoned that whole methodology and began to speak to the people who were normally outside the political discourse. He targeted in particular the poor among Whites, the unemployed youth, the lesser paid sections of workers and so on- basically those who were hitherto not taken seriously in the political discourse in the United States.
In order to appeal to them, he chose language and political strategies which did not play much emphasis on truth. Whether he told the truth or if he even wanted to tell the truth in the first place became relevant. Whether the promises he was making could be fulfilled or if he even intended to fulfill at all was also irrelevant to this strategy. Only thing relevant was that a new language was being spoken to new people engaged in political conversation. These 'new people' engaged in political conversation had changed the very site of political discourse. They virtually brought down the old vocal political groups and silenced them. All this while, new conversations took place among a larger body of people, conversations which were not meant to reveal the truth or what is really going on or what would be there in future. Truth was dispensable for this conversation. What really mattered was having a language that appealed to those who lived at the margins of the site of political discourse. The chaos it caused is evident today.
Similar situation arose also in the United Kingdom in terms of Brexit and other issues in which truth has hardly, if any, role to play. We can see again that new groups are doing all they can to create newer and newer methods of diverting the political debate into matters which are not really significant but have mass appeal. The attack on the Labour leader Jeremy Corbyn on the issue of alleged anti-Semitism was one such conversation. Most of what was said against him hardly had any truth. However, it did have the emotional content capable of creating a massive conversation in which large bodies of people engaged in, mostly against him.
Closer in Asia, India had its Trump moment much before he got elected to US presidency. The tale of Narendra Modi's rise to power is in fact also an account of both- lowering the level of conversation and rise of fake news and views. Mr. Modi himself indulged in using language insinuating insults for communities and people. He always referred to Congress government as Delhi Sultanate- a clear insinuation to erstwhile Muslim rulers of India. His supporters also spread other falsities relentless, to the extent that he is often referred to as a WhatsApp PM.
What is common to these three examples is that other than ever increasing fake news and language getting filthier by the day, nothing else was delivered to people in any of them. The jobs promised are nowhere to be seen. The peace is illusive. The economies daydreamed into rapid growth are still moribund. The people are still what they are- discontent and frustrated.
Thus, in understanding as well as dealing with the political crises in our times, it is essential to look into the deliberate modes by which language degeneration and lowering of the conversation has become a highly specialized subject in almost every country. It is only way ahead for seeing futuristically into what positive changes could be brought in.
Say NO to entitlements
By Fr. ROY CIMAGALA, roycimagala@gmail.com
June 5, 2018
LET'S be clear about this. We obviously are entitled to our rights but we should not feel entitled to privileges and favors that are above our rights and needs. If they come and we cannot avoid them, then let's be thankful.
But let's be reminded that these privileges, favors and blessings are meant for us to strengthen our desire to serve and not to be served. But as it is, we should try to avoid them, since they tend only to spoil and corrupt us.
We have to be most wary when we happen to enjoy some privileged positions or status in life because we tend to think that we deserve more entitlements. And not only would we expect them. We may even demand them for us.
That gospel episode where the two brother-apostles, James and John, asked Christ that they be seated one on his right and the other on his left in the Kingdom, reminds us of this point. (cfr Mk 10,32-45) These two brothers were already close to Christ, but they were not contented with that. They wanted more.
This, sad to say, seems to be a common phenomenon these days. It can affect everyone, of course, but it especially affects the young ones who appear to be more privileged than those in the previous generations because of the many new things they are learning and enjoying now. And they feel entitled.
We should banish this temptation as soon as it makes its appearance felt in us. On the contrary, we should follow the example of Christ who, in spite of who he is, just wanted to serve.
In that gospel episode cited above, he reminded his apostles that "whoever wishes to be great among you will be your servant; whoever wishes to be first among you will be the slave of all. For the Son of Man did not come to be served but to serve and to give his life as a ransom for many." (Mk 10,43-45)
The request of the two brothers really smelled of a brattish mind, since it was made just after Christ talked about his impending death on the cross. It was so insensitive of them, to say the least. And they were already two of the closest apostles of Christ!
To make his point stronger, Christ insisted in the Last Supper that he washed the feet of their apostles. Peter at first refused but Christ insisted, if only to give them an example that what he did to them should be done among themselves and everybody else. And he reassured them that they would be blessed if they do it. (cfr. Jn 13,15-17)
Should that reassurance of Christ to his apostles not reassure us also to do the same? We should indeed instill in our mind and heart simply to serve and not to be served. We should try to avoid entitlements, or the pursuit of human glory.
Remember what Christ said once: "Be careful not to practice your righteousness in front of others to be seen by them. If you do, you will have no reward from your Father in heaven." (Mt 6,1)
We need to acquire the mentality of a servant which is actually the mentality of Christ himself. Let us readjust our human standards to conform to what is actually proper to us as taught and lived by Christ. We usually look down on the status of servants. This has to change! We should be convinced that by becoming a servant we would be making ourselves like Christ.
Let's say NO to entitlements. Let's just focus on how to serve God and others more and better. This should be the motto of our life: SERVE, SERVE, SERVE!
We tend to replace God
By Fr. ROY CIMAGALA
May 29, 2018
WE have to be most careful with this tendency of ours. We like to make ourselves our own God, defining what is good and evil, as if we were the ones who created the universe and established the law that governs the whole of reality.
It started with our first parents who, in their devil-instigated illusion that by eating the fruit of the tree of the knowledge of good and evil they by their own selves would know what is good and evil, thought they didn't have to refer to God to know about what is truly good and evil.
And it has grown worse from then on. Even if the Redeemer has already repaired the damage caused by it, this tendency continues to hound us. That is why we cannot exaggerate the need to be most careful with this intoxicating tendency of ours.
This phenomenon is somehow dramatized in that gospel parable about a man planting a vineyard and leasing it out to tenant farmers who did not remit the proceeds to the owner. (cfr. Mk 12,1-12) They even killed the son of the owner who went to collect the earnings. In spite of the favor given to them, they decided to make the vineyard their own.
The precious lesson to be learned here is that of deep humility and gratitude. That's because we get easily drunk by the many good things God has given us such that we can think that these good things can just be ours. They do not have to be referred to the giver or owner of these good things.
In the case of our first parents, they enjoyed tremendous privileges. They were not supposed to die. They suffered no pain. They enjoyed complete integrity in their own lives and harmony in their relation with the other creatures.
And even if it was told to them clearly that while they can enjoy all things in Paradise except to eat the fruit of the tree of knowledge of good and evil, they thought that at the suggestion of the devil they can do away with that prohibition because the fruit of the tree of the knowledge of good and evil was enticing to the eyes.
In other words, they thought they can know on their own what is good and evil without having to bother God. In short, they expropriated for themselves what belongs to God.
This is what is happening these days in many places. Abortion is now ok. Pre- and extra-marital sex is now ok. Divorce too. Some countries have legalized euthanasia. Pornography is now considered normal and natural. Corruption is presumed to be standard procedure. And a lengthening list of etceteras.
We need to recover the right and original order of things. Everything that is true, good and beautiful can only come from God. Outside of him, we have the opposite no matter how convincing they may appear to be true, good and beautiful to us.
Let's hope that we can make it a habit to refer whatever piece of data, information, skill, etc. we acquire to God, using it to give glory to God and for the good of all. This is what is called as having rectitude of intention. Otherwise, these otherwise good things will sooner or later fall into the play of our weaknesses and the tricks of the devil. They will soon be used for the sake of pride, greed, lust, vanity, etc.
This habit should be acquired as early as possible in one's life. Better if even in childhood, this habit is already learned. The world would be much better off that way, keeping itself well rooted on the source and foundation of reality instead of drifting away to its own fantasy land.
From ignorance to arrogance
By Fr. ROY CIMAGALA, roycimagala@gmail.com
May 2, 2018
I WAS happy to read an article recently about why we are increasingly unaware of our ignorance and why it is a big problem. It caught my attention because that is also my observation. In fact, in many of my columns, I have expressed that fear at least implicitly.
The main argument of the article is that we in our time are becoming so sure of our opinions that they now become our convictions and our core beliefs, as if other opinions are completely regarded as wrong.
In other words, opinions now are considered to be absolute such that there cannot anymore be a variety of legitimate and differing and even conflicting opinions. A person's opinions are now held as gospel truths.
The article went on to say that opinions considered as gospel truths can obviously attract like-minded people, and when they acquire a critical mass, that is when these opinions become the absolute truths for them. That is when ignorance of the absolute truth who is God becomes invincible and can easily fall into arrogance.
We have to be most careful about our opinions. We have to learn to distinguish between what merely is an opinion that can never cover everything about a particular issue and much less about the whole reality, and what is a matter of absolute truth that can come only from God through our faith, as revealed in full by Christ, and that touches on what is truly essential in our life.
Especially these days when we are bombarded with an increasing number of issues to tackle, a profusion of data and information, and a growing number of means of communication and exchanges of ideas, we need to have a good hold of our horses so as to avoid mixing opinions with absolute and essential truths.
We have to practice a certain detachment from our opinions, no matter how strongly we feel about them, so that we can give due attention to other opinions, especially those that are not only different from ours but are also opposed to ours.
In our exchanges and discussions, let us always try to be civil and courteous. Opinions are no absolute truths. They don't deserve to be promoted and defended at the expense of charity.
The usual problem we encounter is that we tend to make our opinions the only position that is right. This is outright wrong. We would be falling into what St. Paul once said of those who are "ever learning but never able to come to a knowledge of the truth." (2 Tim 3,7) We can feel that we have the truth because of the amount of data and information we have, but we still would miss the point.
We have to be wary of what looks like a common world trend now to assert our opinions to death. And this is not only in the field of politics, but more so in the area of faith and morals. We need to be protected from the subtle and silent osmotic effect that this trend can come to us.
We have to know, for example, how not to be quickly taken by the easy accessibility and speed of the Internet in giving us data and information and in sharing our views and opinions.
In this regard, we have to strengthen our virtues of prudence and tact. But, alas, how many are really thinking about these virtues today? In fact, in many talk shows especially in the US, bashing and mudslinging have become a standard practice. Disagreements are not anymore civil.
In homes and schools, let us teach the young ones the true art of opinion-making and of civil and charitable discussions. We need to teach the kids how to distinguish between mere opinion and absolute truth, and where we can have the former and where to find the latter.
Beware of Pelagianism
By Fr. ROY CIMAGALA, roycimagala@gmail.com
April 26, 2018
ANOTHER form of fake holiness mentioned in Pope Francis' "Gaudete et exsultate" is what is known as Pelagianism that also includes its mitigated but still erroneous idea of holiness that is labeled as semi-Pelagianism. It is a heretical doctrine attributed to a British theologian, Pelagius, who lived circa 360-418 AD.
Pelagianism is the belief that holiness can be achieved mainly if not exclusively through man's effort alone, with hardly any help of the divine grace. It goes against what St. Paul said clearly that everything, especially sanctity itself, "depends not on human will or exertion, but on God who shows mercy." (Rom 9,16)
Not that human will and exertion are irrelevant in the pursuit of holiness and everything that is good and proper to us. They are, in fact, indispensable, but only as means, as evidence and consequence of the working of God's grace and his mercy.
This clarification is crucial especially nowadays when there is a lot of religious indifference, confusion and ignorance. We may, in fact, see a lot of people who are doing a lot of good things, but still missing the real thing. And that's simply because their idea of anything good is mainly subjective rather than objective. It depends on their own understanding of what is good rather than the good that truly comes from God.
Due to such understanding, the consequent actions would not be truly inspired by the love that comes from God. They would simply come as a result of their own will and effort. And a will and effort exercised in this way, that is, without God's grace and inspiration, would only be proud and vain.
It is indeed very important that we examine closely the motives of our actions and the source from which they spring as well as the end to which they proceed. That's because we can do many of what may look like good acts but which are motivated by self-love, by pride and vanity, rather than by the real love that comes from God alone and is lived only with God.
A Pelagian person is actually a very proud and vain person. He is like a wolf in sheep's clothing, faking holiness through his seemingly good works that may include many acts of piety, like praying in a showy way, making a lot of sacrifices, being active in church functions, etc.
He personifies what St. Paul once said about the importance of charity in our lives and about how charity can be distinguished from seemingly good works: "If I have the gift of prophecy and can fathom all mysteries and all knowledge, and if I have a faith that can move mountains, but do not have love, I am nothing." (1 Cor 13,2)
A Pelagian person cannot stand the test of true love in spite of the many good things he appears to be doing. This truth was practically established by Christ in that encounter he had with a rich young man. (cfr Mt 19,16-30)
The rich young man appeared to be doing a lot of good, to be following the commandments. But when Christ asked for his whole heart by asking him to sell all he had and to just follow Christ, the rich young man went away sad.
A Pelagian person, in the end, has his own self to love rather than God. He can be exposed to be such when the true and ultimate demands of God's love are made on him. Before this, he somehow can be known when problems, difficulties, mistakes and failures he can experience in his life would make him angry and frustrated, rather than willing to suffer.
Indeed, it's time that we examine ourselves closely to see if traces of Pelagianism, so subtle in its ways, are marring our desire and pursuit for holiness.
We need to be with Christ always
By Fr. ROY CIMAGALA, roycimagala@gmail.com
April 26, 207
CHRIST himself said it so clearly. "Whoever is not with me is against me, and whoever does not gather with me scatters." (Lk 11,23) "I am the vine, you are the branches." (Jn 15,5)
There is no way we can have a life that is proper to us other than to be with Christ and to work with him. After all, Christ is actually the pattern of our humanity and the redeemer of our damaged humanity. We cannot be what we ought to be outside of Christ.
Without Christ, everything will be vanity. "Vanity of vanities," as the Book of Ecclesiastes says. Without Christ, we would simply be falling into self-indulgence which can be mesmerizing for a while, even a long while. But in the end it would lead us nowhere.
This is a truth of faith that has to filter down to the ends of the world. We may have to do it slowly and with great effort, but also steadily, never stopping because of certain difficulties and resistance. To be sure, this is a truth of our nature, let alone, a truth of faith. Our nature is not just biological, social, etc. It is first of all spiritual that relates to the supernatural world in a knowing and loving way.
Yes, we have to respect the freedom of men, but we also have to make everyone realize that we need to respect freedom itself. And that can only mean that we have to conform ourselves to Christ because he is the very author and personification of freedom. This is a natural truth that should lead us to the spiritual and supernatural world.
Remember Christ saying, "I am the way, the truth and the life. No one goes to the Father except through me." Well, if Christ is the truth, then he is also freedom, since it is the truth that will set us free. (cfr. Jn 8,32)
In other words, we cannot be in the truth and be free if we are not with Christ. Let's remember that truth and freedom are not self-generated things. They are not our inventions. They come from our Creator.
We have to strive all our life that we be with him. That is why, in the Mass, we always are reminded, "The Lord be with you. And with your spirit." It is to make us realize that we cannot be without God.
For his part, he already reassured us that he will always be with us. "Behold, I am with you everyday, even unto the end of time," he said. (Mt 28,20) And we can be sure that his omnipresence in us is never passive. It is a presence that is full of love, of solicitude.
The challenge and the task are enormous, indeed. Convincing people about this truth, especially those who are not inclined toward things like religion and faith, can seem impossible. But it simply has to be done.
We may have to start from very basic things without mentioning anything yet about faith, God and the spiritual and supernatural realities. The so-called classes on apologetics really have to be carried out without let-up. Let's hope that the task of catechesis and evangelization never stops.
There has to be a gradual process of introducing the indispensable role of faith, of God and of spiritual and supernatural realities to the people, making them understand that these are essential elements in our life.
We need to demonstrate the validity and necessity of faith and the spiritual and supernatural realities. Obviously, a lot of prayer and sacrifice should be done before, during and after every effort we make for this purpose.
But we cannot deny that talking about faith and the spiritual and supernatural realities will always involve some mysteries that can overwhelm what our senses can discern and what our intelligence can understand. We need to help everybody develop a sense of mystery in life.
Witness under the sword
Statement of the Ecumenical Bishops' Forum (EBF) on the arrest and detention of Australian Missionary Sr. Patricia Fox
April 18, 2018
"Be alert and vigilant. Your enemy the devil prowls around like a roaring lion looking for someone to devour. Resist him, standing firm in the faith." (1 Peter 5:8-9)
The Church in the Philippines lives in perilous times as an increasing number of clergy, religious and church workers face unspeakable violence and whose rights are violated by President Rodrigo Duterte's administration. Church people who join the pilgrimage of poor communities and support their struggle for justice, peace and human dignity suffer state-perpetuated political persecution.
The assault against Sister Patricia Fox, who is an Australian religious missionary and the regional superior of the Our Lady of Sion Sisters in the Philippines, is the most recent blow against church workers and religious institutions. For the past 27 years, she has immersed herself in the arms of the toiling Filipino masses and worked hand-in-hand with farmers, supporting through her prayers and selfless service their struggle for land and life.
Sr. Pat, as she is known in the ecumenical community, was illegally arrested by elements of the Bureau of Immigration at her residence in Quezon City. She was detained for two days, from April 16 to 17, following allegations of her participation in political actions against the Philippine government. The soft-spoken and good-natured missionary nun was released, following the strong condemnation of faith communities, the human rights defenders, and members of civil society groups and peoples' organizations.
The Ecumenical Bishops' Forum strongly denounces this absurd action taken by Duterte's administration against Sr. Pat. We express outrage at this evil-doing and demand that all politically motivated harassment against human rights defenders, peace and justice advocates, political activists, and church workers be put to stop.
We cannot comprehend why church people become targets of political persecution. When has it become a crime to accompany the poor and the oppressed in their struggle? When has it become a crime to preach the words of God and live-out the works of Christ?
Recent events manifest a systematic state-sponsored attack on church people. On December 4 last year, Catholic priest Marcelito Paez was killed after facilitating the release of a political prisoner. On May 11, 2017, Iglesia Filipina Independiente Bishop and peace advocate Carlo Morales was arrested, detained for nearly a year, and was recently released upon the granting of his bail plea.
We hold the Duterte government accountable for the many cases, documented or otherwise, on the persecution of church people. This situation only reveals the hands of a despotic government that seeks to suppress the Church's role as a moral compass of the society.
We vehemently condemn the mounting cases of political and religious persecution under Duterte's tyrannical and dictatorial rule. We demand that this administration stop the increasing and increasingly hostile attempts at silencing church people who accompany those that experience far more greater historical and structural injustices.
The plight of Sr. Pat sends a chilling message to everyone. The persecution of church people does not only reveal the sword of a despotic government that seeks to suppress the Church's role as a moral compass of society. It is a demonstration of this administration's noxious attempts to criminalize legitimate dissent. This serves as a prelude to more intensified state perpetuated violence against those who work for peace, justice and the promotion of human rights.
We, therefore, call upon all Christians and to all people of good will to boldly resist state violence and political oppression, and continue to stand up for and work in solidarity with the poor, deprived and oppressed, so that justice and peace may reign and life, in all its sanctity and dignity, can be enjoyed.
Statement on the arrest and detention of Sr. Patricia Fox, NDS
A press statement by the Promotion of Church People's Response
April 17, 2018
The Promotion of Church People's Response indignantly condemns the Bureau of Immigration's arrest and detention of Sr. Patricia Fox, NDS, without due process and respect for her fundamental rights and rights as a Church person.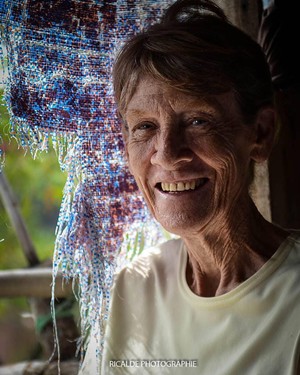 Sr. Pat belongs to the religious congregation of Notre Dame de Sion. Her congregation sent her here as a missionary in 1990.
Impelled by the Christian faith and the mandate of the Church, she has obediently accepted the mission of preaching the Good News and be in solidarity with the poor. Inspired by Church teachings and especially encouraged by Pope Francis' admonition to be Church of the Poor and be present at the periphery, Sr. Pat "gave food to the hungry, drink to the thirsty. She visited the sick and those in prison". She lives simply and works tirelessly with the poor.
Yesterday afternoon, April 16, agents from the Bureau of Immigration arrested her in her convent and brought her to the BI detention room without any court order. She was shown pictures of herself joining rallies and present in fact-finding and mercy missions among the indigenous peoples and the plundered ecological environment.
When has it become a crime for Church people to exercise their right to preach the Gospel and be in solidarity with the poor?
The PCPR is most deeply thankful for the support accorded to Sr. Pat by the poor peasants, the urban poor, the lay movements and human rights advocates and Church people, especially the consoling presence and inspiring intervention of Bishop Broderick Pabillo, D.D. and of the Papal Nuncio through his representative.
The PCPR calls on Church People to stand our ground, assert our rights to preach the Gospel and be in solidarity with the poor and to pursue the Gospel imperative to respond effectively to human needs and to the cry of creation with love and compassion, truth and freedom in the pursuit of and Peace.
The PCPR calls on the Philippine Government through its Bureau of Immigration to set Sr. Pat free so she continue to bless the people and our country with her blessings.
Saints also committed sins
By Fr. ROY CIMAGALA, roycimagala@gmail.com
April 14, 2018
THAT is one thing for sure. Never think that to be a saint, one has to be spotlessly clean from beginning to end. We need to disabuse ourselves from this false idea of holiness.
In fact, the opposite is quite true. To be a saint, one has to be prepared to be hounded by all sorts of temptations and to be buffeted by all kinds of weaknesses. And yes, from time to time, he might fall and commit even a grave sin. But he also knows how to bounce back.
This is the real secret of becoming a saint – his capacity to begin and begin again, never allowing himself to get discouraged by his defects and sins, always quick to go back to God asking for forgiveness and for more grace, and also fast to learn precious lessons from his mistakes and sins.
In fact, in a certain way, his defects, the temptations around, and the sins he may commit would constitute as a strong urge to go back to God as quickly as possible. He does not allow them to separate him from his Father God.
And on the part of God, we can be sure that he would be filled with tremendous joy when we come back to him after we fall. This is what we can conclude from those very consoling parables of the lost sheep, the lost coin and the prodigal son.
Pope Francis, in his latest Apostolic Exhortation, Gaudete et exsultate, echoed the same truth. "Not everything a saint says is completely faithful to the Gospel," he said. "Not everything he or she does is authentic or perfect. What we need to contemplate is the totality of their life, their entire journey of growth in holiness, the reflection of Jesus Christ that emerges when we grasp their overall meaning as a person." (22)
On our part, we should try our best to be very faithful. But it is also understood that our best efforts can sometimes fail us. We can still commit errors and even grave ones. But there's always hope. God does not abandon us. He is willing to go through the complicated process of becoming man and dying for us on the cross and remaining with us for all time in the Church and with the sacraments just to bring us back to him.
This truth of faith should fill us with joy and confidence, and instead of mainly worrying about how to avoid sin, we should be more interested in doing what is good, what God wants us to do and to accomplish in this world. True sanctity is not so much a matter of being too concerned about sin as of doing the will of God. Sanctity is more joy than worry, more action than caution, although the latter have their role to play.
Let us remember that God wants all men to be saved. (cfr. 1 Tim 2,4) He created us for that purpose, to be like him and to be with him for all eternity. And even if we spoiled the original design God had for us, he has repaired so well that we can say that we are better off this time after sin than before sin.
That's because with our sin, God became man and gave us a better deal of how to be with him in spite of our tendency to go against him. Somehow our dignity as children of God enjoys a greater status since by becoming man God shares our nature so we can more intimately share with his divine nature.
It goes without saying that we should not trivialize our tendency to sin. We should fight it as much as we can. But that reality should not undermine God's will that he is bent on saving us – of course, with our cooperation also.
Duterte has power to ban all forms of contractualization
A Counter-statement by Bukluran ng Manggagawang Pilipino to Deputy Executive Secretary Menardo Guevarra deceptive claim
April 5, 2018
Deputy Executive Secretary Menardo Guevarra's statement that President Duterte has no power to ban contractualization because Congress must first amend the Labor Code is an April Fool's joke.
This is a joke for the controversial provisions of the Labor Code on contractualization – Articles 106 to 109 – explicitly delegates the power of prohibition to the Secretary of Labor (who is directly under the President).
Article 106 states: "The Secretary of Labor and Employment may, by appropriate regulations, restrict or prohibit the contracting-out of labor to protect the rights of workers established under this Code."
Since Labor Secretary Silvestre Bello is a mere alter ego of President Duterte, this means that Duterte himself has the power, through the issuance of an Executive Order, to ban all forms of contractualization.
BMP and all other labor groups in the Philippines has submitted said Executive Order on the very day Duterte took power as President – an Executive Order that does not merely "regulate" contractualization, but an Executive Order that bans contractualization in its entirety, which entails the immediate closure of all third-party labor contractors – agencies, cooperatives, manpower companies – like PALSCON, AsiaPro, Paramount, and many more whose only business is to sell workers to "principal" companies.
Employment arrangement with these "agencies" is by nature contractual, hence, they deserve to be closed. DOLE's Department Order 174 (D.O. 174) is a farce because it legitimizes contractualization even more by allowing "agencies" with ''substantial capital" to operate. This capitalization – P5 million – is too small and is equivalent to a small restaurant, that is why under this order, "agencies" will proliferate. It is also not enough to "regularize" workers under agencies for they will inevitably lose their jobs as well if the principal company opts to terminate or end contract with the "agency." Hence, D.O. 174 is a farce.
What workers want is direct hiring without these "agencies," then regularize workers after six months of continuous or intermittent work.
If DOLE can regularize thousands of workers with just one directive, just like how it regularized more than 6,000 workers of Jollibee last April 4, 2018, why can't it regularize all contractual workers in the Philippines?
The Jollibee regularization only shows that DOLE and the President have the power to end contractualization even without the amendment of the Labor Code, precisely because the Labor Code allows them to do so. Regularization of all would be easier if Duterte will fulfill his promise of ending contractualization and this is through an Executive Order.
While we demand this from Duterte, BMP will not stop from calling on Congress to junk Articles 106 to 109 of the Labor Code for it allows contractualization (though it also allows its prohibition through the Executive branch). Deletion of these Articles will ensure that contractualization will no longer exist.
But the process of amending this law will be slow considering that our lawmakers will focus on the campaign for next year's election. In short, we have nothing to expect from them at this point.
While Congress is slow on this, an Executive Order for the total ban of all forms of contractualization and the closure of all third party manpower agencies and cooperatives from Duterte no less is a "quick-quick solution" to regularize all downtrodden contractuals in the Philippines.
Upskilling
By Fr. ROY CIMAGALA, roycimagala@gmail.com
March 7, 2018
NO, it's not the Visayan way of pronouncing the word, "upscaling." It's really a legitimate word, coined, I suppose, recently in view of the many new developments around, especially in the digital world.
It means "to teach additional skills" or to upgrade one's skills. It is closely related to the word, "reskill," which means "to teach new work skills especially to those who are unemployed.
I suppose these are nowadays the 'in' words in the labor world, given the many new developments today. Let's hope that many people, both young and old, take up the challenge of upskilling and reskilling. It's never too late to do these things.
But let us also remind ourselves that more than just upgrading and learning new work or technical skills, we need to upgrade our skills in the spiritual and moral aspects of our life.
These, in fact, are the more necessary things to learn, given the way the world is developing today which, while giving us many good and beneficial things, also occasion many and worse evils. It's in the spiritual and moral sphere of our life that would give meaning and direction to all the practical skills that we have to learn.
For example, we have to upskill or reskill our ability to pray such that we can keep an abiding conversation with God while immersed in the things of the world. We have to learn to see God in all things and to turn all these worldly and temporal things into means and occasions, not obstacles, in our loving dialogue with God.
For this, we have to remind ourselves that God is actually in everything because he is the giver and the maintainer of the very existence of these things. We have to overcome the myth of thinking that there are things where God is not present.
This can happen when we think that our new inventions are just ours, and that God has nothing to do with them. That's wrong simply because the very material and laws that allow us to discover and invent new things come from God. God is right there at the very core of all things that we work on or discover and invent.
We certainly would be confused and lost if we fail to pray while handling the things of the world. When we pray we avoid what St. Paul once warned us about: "We will no longer be infants, tossed back and forth by the waves, and blown here and there by every wind of teaching and by the cunning and craftiness of people in their deceitful scheming." (Eph 4,14)
Another area to upskill and reskill is in our moral struggle against the many subtle evils of the modern world. These modern evils are subtle because they are usually dressed as good, charming, practical and the like. We need to upgrade our combat skills that definitely would include the ability to smell dangerous occasions that can lead us to big sins, the strength to say no to temptations, etc.
In this regard, we also have to upskill the different virtues that we always need. Order is one of the more urgent virtues to upgrade, since we really have to have a strong sense of priorities, given the many competing options posed before us.
Besides, nowadays we are always pressured to do multi-tasking since there are just so many things to attend to and to orchestrate, and there are only 24 hours in a day and 7 days in a week. We are in an age of urgency, and we just have to learn to cope with it. So, there's no choice but to upskill and reskill.
Government must cooperate with ICC in line with international obligations
A Statement by the Asian Human Rights Commission
February 13, 2018
On 8 February 2018, Fatou Bensoula, prosecutor of the International Criminal Court (ICC) at the Hague announced her decision "to open a preliminary examination" into the Philippine government's war on drugs, which 'potentially falls within the Court's jurisdiction' (read full text of her speech here). The Republic of the Philippines is State party to the Rome Statute, which established the ICC to investigate international crimes, since 2011.
The Asian Human Rights Commission (AHRC) welcomes Prosecutor Bensoula's decision to "analyse crimes allegedly committed in the context of the war on drugs". Her "preliminary examination" could provide a platform to initiate an impartial and independent inquiry into allegations of extrajudicial killings of suspected criminals, drug dealers and addicts in the context of war on drugs. Bensoula has stated that this preliminary examination is not an investigation, but a "process of examining the information available" to ascertain if "there is a reasonable basis to proceed with an investigation". In other words, it is the equivalent of an investigation by a public prosecutor with the mandate to determine whether or not there is "probable cause" that a crime has been committed.
It is of concern however, that President Rodrigo Duterte's spokesperson, Harry Roque, has described the ICC's decision as "a waste of the court's time and resources". If the Philippine government is committed to clearing its name and ending allegations of extrajudicial killings, it should fully cooperate with the ICC. Roque's remark is not helpful as it undermines the international human rights mechanism, which the Philippines has a duty and obligation to support.
Although Prosecutor Bensoula has said that the ICC's examination still acknowledges the national jurisdiction's primary responsibility to investigate and prosecute those responsible for international crimes, it must be asked whether an impartial and independent investigation is possible in the Philippines. It is already widely reported that President Duterte has openly intimidated the Supreme Court, the Commission on Human Rights and the Office of the Ombudsman. The Department of Justice, the agency with power to prosecute, has openly defended President Duterte's war on drugs, and denies there were extrajudicial killings. It is under these circumstances, with the repressive political climate and the politicization of ordinary criminal procedures, that intervention by international human rights bodies seem to be necessary.
The AHRC has already observed that even if there are national investigations and prosecutions, as in the case of teenager Kian delos Santos, who was last seen alive on CCTV on 16 August 2017 being taken by policemen in Caloocan, they can occur only after strong local and international condemnation. But what about the cases in which the arrest and killings were never captured by CCTV? To clear the government of its alleged involvement, either through the direct actions of the security forces, or through actively endorsing the killing of criminals so President Duterte could fulfill his election promise, it is imperative that the government fully cooperates with the ICC. The ICC should be allowed to examine allegations to determine whether or not the government has criminal liability.
The Philippine government, as party to ICC and numerous international covenants on the protection of human rights, should demonstrate its full commitment to the international human rights system. Any remarks that go against the intention of the ICC will only indicate that the government is either unwilling or incapable of conducting an impartial and effective investigation and prosecution of extrajudicial killings.
Debate on constitutional change ignores protection of rights
A Statement by the Asian Human Rights Commission
February 6, 2018
As widely reported, the Philippines House of Representatives (Congress), the country's legislative body, is lobbying to change the political system by amending the 1987 Constitution. President Rodrigo Duterte's political allies in Congress are proposing to change from a presidential form of government, to a federal one. The main reasons given for this are twofold: first, to devolve power to local government; second, a federal state would allow equal distribution of wealth among local government units.
According to the proponents of federalism, their constituencies have been neglected by "Imperial Manila". This supposed governmental neglect and unequal distribution of resources by the national government is being blamed for poor performance. This argument is not entirely accurate, as a Local Government Code empowering local government units already exists. As former chief Justice Hilario Davide Jr. had said, to amend the distribution of resources from the national government does not require amending the Constitution, only the Local Government Code.
The Asian Human Rights Commission (AHRC) is thus curious as to why President Rodrigo Duterte's political allies are so bent on changing the 1987 Constitution within his term. The 1987 Constitution contains the aspirations of the Filipino people in reaction to the Marcos dictatorship: notably the Bill of Rights, and provisions on social justice. Ignored by Marcos, these were inscribed and explicitly written down afterward. It is unfortunate that over three decades after Marcos' dictatorship ended, these aspirations are yet to be realized. In fact, the current debate on the proposed constitutional change is silent on constitutional rights. Moreover, the institutions built to protect these aspirations are being intimidated.
The Commission on Human Rights (CHR) and the Office of the Ombudsman, two independent constitutional bodies created by the 1987 Constitution, have recently been targeted by President Duterte's political allies in Congress. The Congress attempted to deprived the CHR of its operational budget by funding it only P1,000 pesos. Had it not been for the protests against it, the lawmakers would not have reconsidered the funding. Since assuming office, CHR chairperson Jose Luis Martin Gascon has been a target of President Duterte's harsh critics, for standing in his way on the drug war. Meanwhile, Ombudsman Conchita Carpio-Morales recently locked horns with President Duterte as she refused to implement his order suspending her Overall Deputy Ombudsman, Melchor Arthur Carandang. He reportedly leaked the bank transactions of Duterte and his family without their consent.
Whether or not President Duterte's allies will succeed in their plan to change the political system from a presidential to federal one, the current debate excludes any discussion on how constitutional rights should be protected. This is hardly surprising, given President Duterte's rejection of human rights as values, and his intimidation of institutions that check abuses. The current administration and its political allies have no thoughts of protecting the constitutional rights of their constituencies. This can only worsen in a federal state, with local bosses lording over their constituents in complete disregard of their rights.
Any debate on constitutional change must include discussion on the protection of constitutional rights. Where are Filipinos to turn to seek protection for their yet to be fulfilled aspirations? Those proposing amendments to the constitution owe an explanation to the people they intend to rule in a federal state. Those who oppose constitutional amendments, also owe it to the Filipino people, to discuss what it means to overhaul the Constitution without any dialogue on the protection of constitutional rights. The pain, suffering, insights, and aspirations of those who suffered the dictatorship must be taken into account in any political change.
Talking about hell
By Fr. ROY CIMAGALA, roycimagala@gmail.com
February 4, 2018
HELL, of course, is one of the eternal last things, together with death, judgment and heaven, which we are encouraged to consider every so often, if only to derive some appropriate resolutions as to how we ought to live our life here in this world.
The considerations of the so-called last things would give us a global picture of things that should guide us better in our choices and decisions. Let's hope that we understand this point well and take it to heart and to practice.
With respect to hell, however, we have to understand that it truly exists in spite of all the goodness and mercy of God. It is the place, or better said, the eternal state of those who are all-out against God, their opposition to God not only incidental but formal.
But we need to talk about hell with great delicacy. It is not meant to scare us, to bully us to behave properly, although some fear would be good for us. But it should be a fear that is out of love of God, not simply because of the punishment. We should be driven by filial fear, not servile fear.
God must have thought of hell when he decided to create. And that's simply because there is nothing that exists that was not thought of by God from all eternity. Otherwise, God would not be God. Just the same, God decided to create in spite of that possibility because he also knows that good will in the end triumph. God, in his own wisdom and ways, will always have the last word.
Hell came to be because of some angels who chose to be by themselves instead of being with God. Being pure spirits, their choice is instantaneous and has eternal effects. When they are good by choosing God, they would really be good always. And when they are bad by rejecting God, they would really be very bad always. There's no state of in-between in them. They are either very good or very bad.
With us, since we are body and soul, our choices are always conditioned by many factors. In fact, as long as we live, our final choice, either to be with God or to be by ourselves simply, is always a work in progress.
The choices that we make in life should always be viewed in this context of being conditioned. That's why even if we make a bad or sinful choice, there is still hope because we can still correct it. And we should not forget the all-powerful and abiding mercy of God. Remember St. Paul saying, "Where sin has abounded, God's mercy has abounded even more." (Rom 5,20)
Besides, we really cannot deny the fact that our proneness to sin is such that it will need only God's grace to combat it. We do our part, but we know our efforts would not be enough. St. Paul dramatized this when he said:
"I delight in the law of God, in my inmost self, but I see in my members another law at war with the law of my mind and making me captive to the law of sin which dwells in my members. Wretched man that I am! Who will deliver me from this body of death? Thanks be to God through Jesus Christ our Lord!" (Rom 7,22-25)
Before God, we are like little children who try to behave well but who cannot avoid bumbling down. The consideration of hell is not meant simply to scare us, but to encourage us to go always to God.
PMPI statement on the appointment of charter change consultative committee
January 26, 2018
On January 25, President Rodrigo Duterte finally named 19 out of the 25 members of the Charter Change Consultative Committee on amending the 1987 constitution, after several months of the committee's establishment.
We, the Philippine Misereor Partnership, Inc. (PMPI), a network of NGOs, religious/church-based organizations, and people's organization, welcomes this new development. Finally, and soon we will stop groping in the dark; there will be concrete and real proposals for charter change that we can discuss and reflect on. This is also positive as it gives us a glimpse of the character of the group that was given the huge responsibility to re-write our current constitution, fashioned to strengthen democracy and social justice, and prevent a dictatorship to ever happen again.
The changing of the new constitution is touted and being framed by the current government as a way to usher the development that the 1987 constitution allegedly failed to effect.
While we believe that there are sections in the current constitution that needed updating, we do not agree in fast-tracking the process of changing the constitution within 6 months as per instruction from the President. We are deeply concerned of its effects as failures and instability in governance from the past continue to plague our nation.
The constitution is the heart of any government and of any institution for that matter. It is the fundamental law that governs and prescribes the life of a people. Thus, there should be a recognition that changing the constitution would require that every citizens' concerns, every epoch's milestone, and every historical experiences are considered and studied thoroughly.
Every Filipino needs to know the following:
- What is the current national situation that warrants a change in the constitution?
- Is the current political condition a good environment to carry out this process?
- Is constitutional change the ONLY way to address the identified current national situation? Have we exhausted all options that will bring the same change we want?
- Is 6 months enough to disseminate information, carryout conversations, and install mechanisms that will ensure that transparency and accountability in the process of constitutional change?
- Is the Constitutional Assembly the best form to change the current constitution? Is the composition of the current congress carry the aspirations of the majority of people?
- How is the common Filipino being engaged and informed on the change issues that will affect his/her future?
Discernment and conversation should be encouraged for every Filipino to understand the context of the proposed processes, thereby owning it.
We call on the government not to take the charter change process in haste. We urge the government to involve various stakeholders from different sectors of society in crafting the needed change in the constitution and take part in policy making.
The participation of various sectors will ensure that these changes in the constitution meet expectations for equal rights, effective delivery of resources, protection of lands and indigenous territories, provision of social services, stop political dynasty and corruption with respect to the rule of law.
We reject the Constitutional Assembly as a way to change the constitution. We do not trust that the current lower house will represent the genuine voice of the people by the way they have repeatedly conducted themselves in addressing social issues since the assumption to power of President Duterte.
We say NO TO CHARTER CHANGE IN HASTE. We say NO TO CON-ASS.
Our great treasure in the Sto. Niño
By Fr. ROY CIMAGALA, roycimagala@gmail.com
January 13, 2018
WE really have to be most thankful that even up to now we as a people still have a great devotion to the Sto. Niño. Instead of waning through the years, this popular piety we have toward the Child Jesus has grown.
Yes, there are still things that should be made right and purified, (I suppose we will never run out of them), but we cannot deny that this devotion has helped us greatly in a world and in times that are increasingly secularized and paganised. Think of the many so-called liberal people in the world who have considered faith, religion and piety as obsolete.
Thanks to God the image of Christ as both a child and king has truly so captured the Filipino heart (especially the Cebuano heart) that whatever situation we may find ourselves in, whether good or bad humanly speaking, we still keep our Christian faith and try our best to live by it.
Let's hope that this devotion continues to develop and to spread more widely, especially among the young ones who are most vulnerable to the faith-killing and piety-numbing ways of the world today. In this, we have to use both the human and supernatural means of prayer and sacrifice, and to involve as many people and institutions as possible.
That the Sto. Niño is both child and king somehow reminds us that we need to be like a child to attain our ultimate kingly goal of human maturity and Christian perfection. As we grow older, more exposed to the world and gaining a lot of experience, we need to be more like a child, deepening and enriching our spiritual childhood in Christ.
Let's always remember what Christ himself said: "Unless you change and become like little children, you will never enter the kingdom of heaven." (Mt 18,3)
Yes, children and heaven are almost synonymous to each other. No wonder we feel like we are in heaven every time we see children around. Every time a baby is born, we are very happy because we somehow know that he just did not come out of his mother's womb, but rather from the very hands of God who created him before the parents procreated him.
In spite of the many limitations of children, what makes them always desirable is their pure, innocent heart, incapable of malice, ambition, pride and haughtiness. They are a source of many other good things.
Their heart is always trusting in the Lord always, just like a little kid is always confident with his father. Faith and hope easily grow and acquire strength when nurtured in a child's heart. It's this attitude that leads them to go on and move on no matter what, for life to them could only be an adventure of discoveries.
It's this kind of heart that makes them transparent, sincere and simple, not afraid to be known as they truly are. They may still lack the subtlety of prudence and discretion, and be prone to spontaneity, but they hardly mind these deficiencies.
They are only interested in doing what they think is good and enjoyable. Suggestions and corrections do not humiliate them. Rather, they welcome these suggestions and corrections.
Children are humble, teachable, flexible and docile. You can tell them anything, and they always tend to believe and obey. Attainments, achievements and successes do not spoil them. Neither do difficulties, temptations and failures crush them and plunge them to sadness or bitterness.
They are easy to motivate, to be consoled, to be optimistic. Falls and mistakes are easily forgotten. They only leave a mark that becomes a source of precious lessons for them to learn. They are quick to heal when wounded.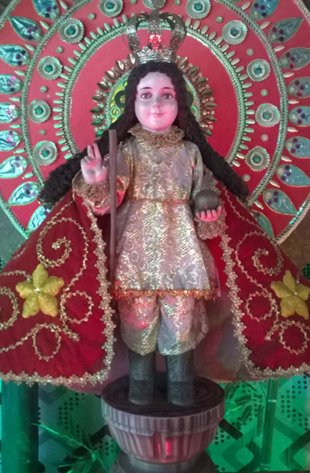 Christmas message for 2017
A Christmas Message by the Asian Human Rights Commission

By BASIL FERNANDO
December 23, 2017
Thinking purely in symbolic terms, Christmas celebrates a fascinating event. Jesus was born in a cattle shed. This was where sheep slept. From a power point of view, it was so completely different from the way other religious or political leaders are presented to the world. Links to royalty or nobility, or at least some affluence, and education, were considered qualities of leaders. But here, none of those symbols of power was present.
From the point of view of value systems, this symbolic birth presents very different appreciation of values than what we see in many other models. A human being is born the midst of cattle. Human beings are part of nature, and that is more important than any symbols of status and wealth.
This is a message that has been largely lost. Perhaps, at the heart of the moral crisis in the world is this problem of being unable to consider that human beings are a part of nature. As St Francis wanted, genuine relationships should be established with 'Brother Sheep and Sister Bees'.
This symbolism is even more important for the new world, which began with the first testing of the atom bomb in New Mexico in 1941, a test which was nicknamed, quite inappropriately, Trinity. The success of the explosion that happened on that day posed a moral crisis which baffled the most talented scientists, and changed their own views on their achievements. Robert Oppenheimer and, later, his counterparts in other countries, like the Russian Andrei Sakharov and others like them, all lived to regret what they initially thought was the highest achievement of their lives. The plea to end this experiment was their final message.
The dilemmas posed on that day by Trinity remain not only unresolved, but appear to be unresolvable. The creative capacity of human beings resulted in a situation where they became their own annihilators.
In terms of political civilization, this "achievement" of Trinity also posed the greatest threat to liberal democracy itself. The value of the political was diminished, creating a higher place for those who manage security apparatuses. This is now reflected everywhere, including those places that were considered the most developed democracies in the Western world.
Now, on the one hand, security agencies, including intelligence agencies, have truly become the final arbiters of human destinies. On the other hand, this has become an unacceptable situation for everyone, including the persons in these agencies. Yet there is no way out to be seen. Human intelligence is trapped within this great contradiction.
In creating the atom bomb, the argument in the United States was that this was essential in order to save western civilization. However, the achievement of the dream has posed not only a threat to western civilization, but to human civilization as a whole. Yet, to those who are most powerful in the world, the crisis of human civilization as a whole has not been taken as seriously as it should be.
The Christmas symbolism must be treated a powerful reminder of humanity's link to the totality of the world. That realization should transcend all considerations of wealth and power. This is no longer a sentimental aspiration. The practical survival of the world depends on the capacity to bring back the natural link between human beings and the rest of creation. This has become the challenge of 'to be or not to be' for everyone.
Give without expecting any return
By Fr. ROY CIMAGALA, roycimagala@gmail.com
December 16, 2017
THIS is how we should give if we want to follow the example of Christ. We have to give to others not only things but also our own selves without expecting any recognition nor any reward.
This was clearly taught by Christ when he said that when we hold a banquet, we should not invite those who can invite us in return, but rather those – "the poor, the crippled, the lame, the blind" – who are unable to invite us in return. (cfr Lk 14,12-14)
"Blessed indeed will you be because of their inability to repay you," he said, "for you will be repaid at the resurrection of the righteous." (cfr Lk 14,12-14) Let's always keep these words of Christ that assure us of what we are going to receive in heaven if we are generous with others here on earth.
We have to make an effort, always asking, of course, for the grace of God first of all, so that we can learn to assume this attitude with respect to our self-giving. In the end, this will make us to be like Christ who gave himself totally to us, including giving his life for our sins.
Let's remember what he told his disciples: "Freely you have received, freely you have to give." (Mt 10,8) Gratuitousness should characterize our self-giving to God and to others, just as gratuitousness characterizes God's love for us. Such gratuitousness will gain us much more than what we give away.
In this regard, we have to do some continuing battle against our unavoidable tendency to be calculating in our self-giving. Not only do we have to contend with our personal weaknesses in this regard. We also have to contend with a tremendous cultural environment, so prevalent these days, that not only is not conducive to this attitude of Christian generosity but is also hostile to it.
We constantly have to rectify our intentions when we have to give to others – be it things, a service, or matter of attention and affection. This is especially so when our giving is for God. Let's never forget that God cannot be outdone in generosity.
Remember that episode of the couple Ananias and Sapphira as recorded in the Acts of the Apostles. (cfr 5,1-11) They sold a piece of property, but instead of giving the whole proceeds to the apostles, they gave only a part and kept the rest, lying to the Holy Spirit in the process. For this, they met sudden death.
We should see to it that our gestures of self-giving is whole-hearted and is inspired by true love that can only come from the love of God for us. We have to avoid playing games in this regard, for God knows everything and would deal with us the way we deserve.
We have to learn to be truly generous, neither counting the cost nor expecting any return. This obviously is not easy to do, given our wounded human condition. But if we always go to Christ to get inspired by his example and to ask for his grace, we can do it. The impossible becomes possible!
Everyday, we have to find opportunities to practice and grow in this virtue of generosity, always aware that Christ is always with us and is showing us the way and how to behave and react to any situation we find ourselves in.
So when we find ourselves in some difficulties or are hounded by temptations, let's never delay in going immediately to him to ask for help and guidance.
Mary of the Immaculate Conception
By Fr. ROY CIMAGALA, roycimagala@gmail.com
December 4, 2017
WE once again celebrate this Solemnity of the Immaculate Conception of the Blessed Virgin Mary on December 8, a holy day of obligation in our country. With it we are reminded of the great privilege given to one of us, Mary of Nazareth, who was chosen many centuries ago to be the mother of the Son of God who had to become man to save us and to bring us back to God, our Father.
With this celebration, we are told that Mary was conceived without original sin. This is how the Eucharistic preface of the solemnity explains the reason why.
"For you (referring to God the Father) preserved the Most Blessed Virgin Mary from all stain of original sin, so that in her, endowed with the rich fullness of your grace, you might prepare a worthy Mother for your Son and signify the beginning of the Church, his beautiful Bride without spot or wrinkle."
The Eucharistic preface continues: "She, the most pure Virgin, was to bring forth a Son, the innocent Lamb who would wipe away our offenses; you placed her above all others to be for your people an advocate of grace and a model of holiness."
It's good that we go through these words, this prayer, slowly if only to savor the tremendous, awesome truth of faith that should richly nourish our souls and inspire us to pursue holiness wholeheartedly no matter what.
This truth about Mary in relation to us should fill us with joy and a great sense of confidence that what seems to us to be impossible to reach and attain can indeed be achieved.
We may not have the privilege that Mary had of being conceived sinless and remaining sinless all throughout our life, but it's good to look at Mary, now our Mother as given to us by Christ himself, so we can be inspired and consoled to pursue holiness in our vale of tears here on earth.
To be sure, Mary, though conceived without sin and sinless all throughout her life, was exposed to all the temptations and the sins of men, because she was and continues to be most close and most identified with her Son who bore all the sins of men.
Her sinlessness was not one of a blissful ignorance of the reality of sin. Her closeness and complete identification with her Son made her know the very core of evil and sin in the world. But like her Son too, she knew how to handle all those. And that is by suffering the way Christ suffered for our sins. That's why she's referred to also the Mother of Sorrows.
It's true that she was not crucified the way Christ was crucified. But her suffering perfectly mirrored the extreme suffering of her Son. In fact, we can consider her suffering a very heroic since it was experienced in a quiet and hidden way.
While all of us who try to follow Christ can be regarded as co-redeemers with Christ in the sense that we also have to suffer, die and resurrect with Christ, Mary can be described as the co-redemptrix par excellence.
Deepening our devotion to Mary of the Immaculate Conception can only help us to effectively handle the reality of evil and sin in this world as we pursue the real and ultimate purpose of our life. And that is to be holy as our heavenly Father is holy.
Deepening our Marian devotion should be a task that we carry out daily. We lose nothing. Rather we have everything to gain!
We always need God's grace
By Fr. ROY CIMAGALA, roycimagala@gmail.com
December 2, 2017
MAKE no mistake about it. We always need God's grace. On our own, we can only do evil. Whatever good we think we can do without God's grace is only apparent. Sooner or later, that good will have no other fate but to degenerate into something evil.
Actually, God's grace – at least what is known as the actual grace – is always available. But we need to be aware of it by constantly asking for it so that our actuations will always be according to God's will and ways even as they are also according to ours.
Let's always remember that our life is always a life with God. Considering that we have been created in God's image and likeness and are children of his, everything in our life is infused with God's spirit which we have to learn to be aware of and to correspond to as best as we can.
Christ affirmed this truth when he said he is the vine and we are the branches. "If you remain in me and I in you, you will bear much fruit. Apart from me, you can do nothing." (Jn 15,5)
We have to overcome our strong tendency to think that we can be just on our own, wrongly thinking that this is how we exercise our freedom. Our freedom can only be true freedom when it is exercised with God who is its source, its power and its end.
The autonomy that we enjoy in this life, especially in our temporal affairs where we are legitimately allowed to have different views and opinions, should never be understood as being totally independent of God such that we can even go against God's will.
Without corresponding to God's grace, we are bound to misuse our human powers. If our first parents, still in their state of original justice, managed to sin because in a moment they lapsed into forgetting God and following the suggestion of the devil, how much more us who have been born already with the handicap of the original sin.
Without corresponding to God's grace, the use of our human powers will be distorted and will just convert into all kinds of isms. Our intellectual activity, for example, will fall into intellectualism, the exercise of our will into voluntarism, the joy of our sentiments into sentimentalism. These human powers become easy prey to the wiles of our wounded flesh, the deceptive charms of the world, and the tricks of the devil.
Our will, for example, which is what enables us to be the image and likeness of God and is therefore our most powerful human faculty, can be misused such that instead of becoming like God, we can choose to become like the demon.
For us to correspond properly to God's grace, we need to be always humble, always feeling the need to be in his presence and to know his will in an abiding manner. May it be that no moment passes without being with God and interacting with him.
We have to regularly examine ourselves to see how we can plug the hole that takes us away from God's presence. This hole usually takes the form of the pride that we can derive from enjoying our God-given endowments. Instead of thanking God for them and using them for God's purposes, we simply enjoy them on our own, using them entirely according to our will and designs.
May we always be desirous of God's grace!