Outgoing Provincial Agrarian Reform Program Officer-II of Samar Leovigildo Monge (5th from L) turns over the symbolic key of responsibility to his successor Enrique Granados III (5th from R) in a ceremony witnessed by DAR Regional Director Sheila Enciso (4th from R), Assistant Regional Director Ismael Aya-ay (3rd from L), and all the DAR officials of said province.
DAR installs new provincial heads
By JOSE ALSMITH L. SORIA
May 26, 2017
CATBALOGAN, Samar – Eastern Samar Provincial Agrarian Reform Program Officer-II (PARPO-II) Enrique Granados III now heads the Department of Agrarian Reform (DAR) provincial office in Samar after he was installed on Monday by Regional Director Sheila Enciso.
Granados replaced Leovigildo Monge, by virtue of Special Order No. 250, series of 2017 issued by Secretary Rafael Mariano early this month, as the latter will retire from government service on his 65th birthday on May 28.
In his acceptance message, Granados said that his new assignment is a challenge to him on how to maintain the impressive performance of Samar under PARPO Monge. DAR-Samar in 2015 was recognized among top performers.
According to Land Tenure Improvement Division Chief Celsa Mabutin, though they expect a different management style, they need the expertise of PARPO Granados in the documentation of distributed but not yet documented (DNYD) lands.
Granados, 60, joined DAR in 1983 as Senior Land Acquisition and Allocation Officer. He became Municipal Agrarian Reform Officer (MARO) in 1988 before becoming chief of the Beneficiaries Development Coordinating Division (BDCD) and the Operations Division on separate occasions.
In 2003, he was designated PARPO-II for Northern Samar. He also became the DAR provincial chief in Leyte prior to his assignment in Eastern Samar where he served for eight years.
Meanwhile, on May 12 before reporting to his new assignment, Granados turned over his responsibilities in Eastern Samar to PARPO-I Gilberto Apilado who was designated PARPO-II for the said province under the same special order.
Apilado, 55, joined DAR in 1990 as Agricultural Engineer II. He was promoted to Chief Agrarian Reform Program Officer (CARPO) for BDCD and was later on designated as PARPO-I.
Further, Chief of the Program Beneficiaries Development Division Teresita Caballa-Alde, 60, will take the place of Apilado as PARPO-I.
For a smooth transition, Enciso urged all employees of both provinces to extend to the incoming officials the same support they had given to Monge and Granados during their time.
ICRC steps up response to needs linked to fighting in Marawi City
By ICRC
May 26, 207
MANILA – Thousands of people continue to flee the fighting in Marawi City in Lanao del Sur province, southern Philippines, seeking safety in neighboring areas such as Iligan City. Many families are staying with relatives, while others went to evacuation centers or sought shelters in schools.
"This morning, our team has finally entered Marawi City and delivered 1,000 water jugs to the displaced families at the provincial capitol, and transported at least 300 residents from Marawi to the evacuation center in Saguiaran. We were able to access Marawi as we are in touch with various stakeholders," said Pascal Porchet, Head of Delegation of the International Committee of the Red Cross (ICRC) in the Philippines.
"The situation is very fluid. Residents are moving in and out of Marawi, and we are seriously concerned about those who are trapped or have chosen to stay in the city, who are in need of food and water. This is currently a challenge for our teams on the ground as they assess the situation in order to have a clear picture of the number of displaced people and their needs," he added.
In Iligan, the ICRC has prepositioned medical supplies to reinforce the capacity of rural health units in addressing the basic health needs of displaced people. They include basic medicines, antibiotics, dressing materials; as well as injectable medication and intravenous fluids that can support 30,000 people in three months. One of these kits will be delivered to the RHU in Saguiaran this afternoon.
Medical items to treat wounded people have also been dispatched, for hospitals that may need replenishment. In addition, food, essential household items and hygiene kits will be dispatched to Iligan from the ICRC warehouse in Davao this afternoon for prepositioning.
The ICRC also provided first-aid bags and dressing kits to support the Philippine Red Cross (PRC) chapters in Marawi and Iligan cities. It has also provided resources for the mobilization of PRC's volunteer force in case a greater response is needed. The PRC and the ICRC will coordinate the response according to the needs. The PRC is ICRC's primary partner in the country.
With the ongoing hostilities in Marawi City, and with some residents remaining there, Porchet urged those involved in the fighting to take the necessary precautions to spare civilians and their property.
"International humanitarian law (IHL) remains applicable in this situation, even after the declaration of martial law in Mindanao. As such, it must be respected at all times and by all the parties. People who may be arrested must be treated humanely and the ICRC will continue to monitor their conditions and treatment," he said.
IHL limits the means and methods of warfare and protects people who do not take part in the fighting (i.e civilians, medics, aid workers) and those who can no longer fight (i.e. wounded, sick, captured or detained fighters). These limits are particularly meaningful in populated areas where the risk of harm to civilians and civilian objects, including essential infrastructure, increases.
The ICRC is a neutral, impartial and independent humanitarian organization that protects and assists victims of armed conflict. It has an international mandate to promote knowledge for and respect of IHL.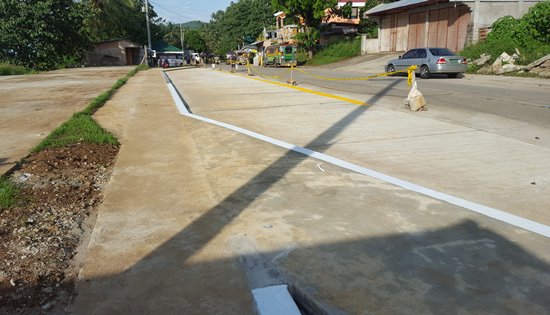 Completed construction of Turn-out (Loading and Unloading Bays) along Biliran Circumferential Road, Kawayan, Biliran with a construction budget of P2.550M. The completed project will provide a safe area to load and unload passengers, goods, agricultural and aquatic products for ready transport to market centers.
Updates on Biliran DEO's 2017 infrastructure projects
Press Release
May 23, 2017
NAVAL, Biliran – The Department of Public Works and Highways Biliran District Engineering Office (DPWH-BDEO) is now in full swing in the implementation of its FY 2017 Infrastructure Projects. Contractors mostly started at their own risks to attain the target schedule and to avail of the good weather condition.
As of April 30, 2017, the District has an overall actual accomplishment of 8.02% with a positive slippage of 2.45%.
The District has been allotted P940.730M under FY 2017 DPWH Infrastructure Program with a total final listing of 57 projects based on the General Appropriation Act (GAA). Out of 57 projects, 31 projects are on-going, 25 are Not Yet Started (NYS) and one (1) project is completed.
The completed project is the Construction of Turn-out (Loading and Unloading Bays) along Biliran Circumferential Road, Kawayan, Biliran with a construction budget of P2.550M.
The project was prioritized because of its immediate need on the location. The section is located along a National Road at Poblacion of Kawayan, where public utility vehicles mostly stops, to load and unload passengers, goods, agricultural and aquatic products from and to market centers. The completed project will provide a safe area to load and unload passengers, goods, agricultural and aquatic products for ready transport to market centers. This project will benefit more or less 3,500 passengers mostly from the northern part of the Island and from the capital town (Naval) of Biliran Province.
Some Major Infrastructure projects of 2017 have also started and is up for completion in the month of May, 2017. These projects are the Off-Carriageway Improvement along Naval-Caibiran Cross Country Road, Repair of Busali Bridge, Biliran, Biliran and Repair of Mapula Bridge, Caibiran Biliran with an accomplishment of 90% as of April 31, 2017.
As of this writing, the district had already bid-out 52 projects while five projects are scheduled to be bid out on a later date.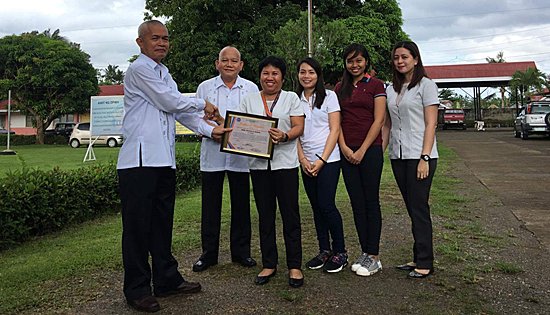 From R: Engr. Alfredo L. Bollido, OIC-Assistant District Engineer and Mr. Bern L. Calomadre, Chief of Administrative Section bestow the Certificate of Recognition to Engr. Rosario B. Rosete, PIO-Designate together with PIO-Alternates, Engr. Frechbee L. Sabile, Ms. Chelsea C. Quijano, and Engr. Gene F. Delfin on April 3, 2017 at the DPWH-Biliran Open ground after the flag raising ceremony.
DPWH-Biliran DEO awarded 2nd place in communication development program for 2016
Press Release
May 21, 2017
NAVAL, Biliran – The Department of Public Works and Highways Biliran District Engineering Office (DPWH-BDEO) has been awarded as 2nd place for the successful implementation of the Communication Development Program of the Department for the year 2016.
The award thru a Certificate of Recognition was received by Engr. David P. Adongay Jr., District Engineer of Biliran DEO on March 28, 2017 at DPWH Multipurpose Building, Region 8, Palo, Leyte during the Regional Monthly Coordination Meeting and was presented to District Public Information Officer (PIO-Designate) Engr. Rosario B. Rosete together with her PIO-Alternates Engr. Gene F. Delfin, Engr. Frechbee L. Sabile, and Ms. Chelsea C. Quijano on April 3, 2017 after the flag raising ceremony.
The certificate of recognition was bestowed in appreciation for the contribution and commitment in the successful implementation of the Development Communication Program of the Department thru information dissemination about its projects and accomplishment in advocating its various programs in helping the department adapt to the demands of the environment such as IT, Social Media, Swift Resolution of RFAS/ 165-02/ Customer Feedback Complains /8888 etc. and in implementing the social marketing programs of the Department in order to strengthen its relationship with external stakeholders in year 2016, thus, the citation reads.
Rosete expressed her gratitude to all who contributed for the Communication Development Reports especially from the different sections in the office, to her PIO-Alternates and to District Engineer Adongay, Jr. for actively supporting the Communication Development Program of the District.
In 2014 and 2015, DPWH-BDEO was also awarded as 2nd place in the most number of Communication Development Reports submitted.
The awards were given to the top 5 performers in the DPWH Eastern Visayas Region having Samar 1st District Engineering Office as 1st place, followed by Biliran District Engineering Office, Southern Leyte Engineering District Office and Northern Samar 2nd District Engineering Office for the 2nd, 3rd and 4th place respectively and Leyte 4th District Engineering Office and Leyte 5th Engineering District both for the 5th place out of the 13 District Engineering Offices in Region VIII.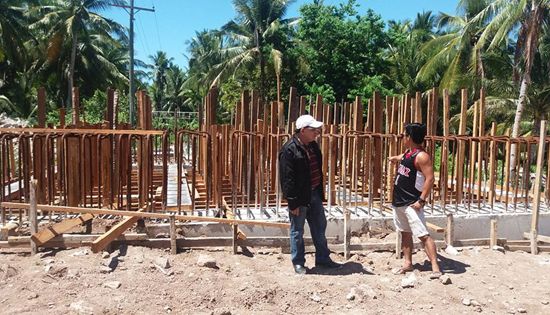 Engr. David P. Adongay Jr., (wearing hat) District Engineer of Biliran District Engineering Office (BDEO) visits on-going Replacement of Banlas Bridge (B00061BR) along Maripipi Circumferential Road on April 28, 2017. The said project is implemented by Biliran DEO under 2016 General Appropriations Act (GAA) with an accomplishment of 80% as of April 30, 2017. Upon Adongay's inspection, the project is on-going with installation of forms and scaffolding for girder and slab of the bridge.
DE Adongay inspects infrastructure projects at Maripipi Island
Press Release
May 21, 2017
NAVAL, Biliran – Engr. David P. Adongay Jr., District Engineer of the Department of Public Works and Highways Biliran District Engineering Office (DPWH-BDEO) takes time to conduct a round-up inspection of Biliran DEO Infrastructure Projects at Maripipi Island, Naval, Biliran on April 28, 2017.
The Municipality of Maripipi is separated by a narrow channel from the island of Biliran and can be reached by a small boat for about 1.5 hours of travel from Naval, the capital town of Biliran province. It is an island-municipality with a coastal circumference of twenty-four kilometers.
The first project inspected by Engr. Adongay, Jr. is the Rehabilitation/ Reconstruction of Maripipi Circumferential Road. This project is under the implementation of Regional Office 8 with the amount of P135M funded under 2016 General Appropriation Act (GAA). As of April, 2017, it has an accomplishment of 21.08%. The project was started late due to late completion of Preliminary & Detailed Engineering activities. The completed project will provide a standard concrete paved road for the safe and faster transport of goods and services to the capital barangay of the municipality.
Another project inspected by Adongay, Jr. is the on-going Replacement of Banlas Bridge (B00061BR) along Maripipi Circumferential Road. This is a 2016-Carry-over project of Biliran DEO costing 8.7M. Upon Adongay's inspection, the project is on-going with installation of forms and scaffolding for girder and slab of the bridge with an accomplishment of 80% as of April 30, 2017. Adongay, Jr. said that this project is target to be completed on or before July, 2017. The completed Bridge will provide a standard Bridge (with two lanes) in replacement of the old one which is sub-standard (with one lane only) thereby providing safe passage to the traveling public.
Adongay, Jr. also inspected the just started construction of 2-storey, 8-classroom School Building at Maripipi National Vocational School, Maripipi, Biliran under General Appropriation Act (GAA) of 2016, Batch 13. The project is on-going with the installation of forms and scaffolding for the 1st floor of the building with an accomplishment of 10%. This project has a contract cost of P11.875M under contract with BNL Construction. It is scheduled to be completed on September 23, 2017. Completion of the project will provide additional classrooms for the school hence offering a place conducive to learning for the students. The additional classrooms will accommodate more or less 320 students.
24 Korean exhibitors lead int'l food firms at IFEX Philippines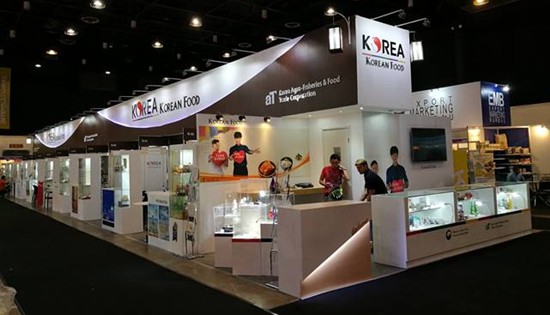 By DTI-CITEM
May 20, 2017
PASAY CITY – Twenty-four Korean companies showcased their leading food and products at IFEX, making it the top foreign exhibitor country at the three-day international food trade fair which started on Friday, May 19, and runs until Sunday, May 21.
This year's Korean delegation had 23 returning companies and 1 new entrant, presenting their native as well as innovative food and beverages.
Among the group are the top two Korean leading firms in food distribution, manufacturing and service: the CJ Group, a conglomerate that holds both CJ Freshway and CJ Cheiljedang; and the Daesang Corporation, which have combined annual revenue of around $19.8 billion dollars.
"Here in the Philippines, we are looking to create more opportunities for trade and improve our relations with the local companies. We are aware that Filipinos are particularly fond of our product and we are also interested in the tropical products here, especially seafood," said Shen Shin, Executive Vice President of CJ Freshway.
Targeting the Philippines and Asia's trade buyers, Korean exports included the iconic seaweed snacks, kimchi, and health beverages. Other products were Gam Moon Yeoun's soybean paste, Brandacumen's korean red ginseng, banana milk from Yonsei University Dairy, and Applease Korea Brewery's Apisode, an apple carbonated hard cider made of fermented Korean apple. There were natural and organic products such as 3B Netrorks' Smart Bar, made from blueberry, almond, peanut, oat, green tea, and brocolli; and Natural Dream Co.'s Preto Acai powder, and green tea spreads that seemed to be targeting the younger and trendy market.
Agricultural products from Gyeongbuk Corporation were Apple, Pears, Persimmon, and fruit juices and aloe vera drink from Tulip International.
Food industry experts from ASEAN-KOREA CENTRE Trade Facilitation Workshops in the Philippines also held seminars on Purchasing Trends and Import Procedures of Seafood products, by Mr. YOON Jae-sik; Seafood Merchandiser at CJ Freshway; and Sourcing Trends and Import Procedures of agricultural products by Mr. SONG In-su; Assistant Manager at DAESANG; and Packaging Trend of Food Products and strategy for global market access, by Mr. LEE Young-hwan; Specialist of Strategic Purchasing Team (Packaging team), CJ Cheiljedang.
A total of 85 foreign exhibitors are participating this year, with Korea leading the pack, followed by China with 19 exhibitors, and Taiwan with 11, based on the latest tally.
12 year-old boy apprehended while carrying illegal ammunitions
By DPAO, 8ID PA
May 17, 2017
CAMP LUKBAN, Catbalogan City – On May 13, 2017 at 2 o'clock in the afternoon, the troops of 803rd Infantry (Peacemaker) Brigade while conducting security patrol in Brgy De Tubang, Silvino Lobos, Northern Samar apprehended a 12-year old boy carrying a half sack of rice that concealed 20 rounds of 5.56 mm ammunitions, three (3) cartridge 7.62 mm, linked for M60 machinegun and two (2) cartridge 5.56 mm linked for K3 machine gun.
After some interview, the child was immediately turned-over to Provincial Social Welfare Development for proper custody and brought to Catarman Provincial Hospital to check his health condition.
This kind of incident is a clear manifestation that the NPA terrorist group violated the International Humanitarian Law stating that children ages 18 below are prohibited to participate in any hostilities and carrying supplies that could merely put their lives into danger.
Thus, Maj Gen Farnacio said, "Let us give our children the chance to grow up while peacefully learning from their youthful experiences and contributing in their own unique ways. NPA should stop recruiting and using minors for their illegal activities", Farnacio added.
Clashes erupts again, 1 soldier killed
By DPAO, 8ID PA
May 17, 2017
CAMP LUKBAN, Catbalogan City – The 43rd Infantry (We Search) Battalion again clashed with more or less 20 NPA rebels at Barangay Mahayag, Matuguinao, Samar on May 16, 2017 at 9:45 in the morning that resulted to the death of Corporal Renjie P Ada (Inf) PA while undetermined casualty on the enemy's side. The 15-minute firefight occurred during the combat operation going to the location of the armed group which is according to the concerned villager, asking for assorted foodstuffs and medicines in their area.
A pursuit operation is being conducted to track down and apprehend the rebels. Army units in nearby areas were ordered to conduct checkpoints along possible entries/exits of withdrawals of the enemy and to verify possible accommodation of wounded enemy in nearby hospitals.
Your Army is sincere in its offer of peace. We will ensure the personal safety of those who will choose to lay down their arms and peacefully return to their families. Lay down your arms and return to the comfort of your families and friends. Live peacefully and take care of your children as they grow and become productive members of the community.
Massive military operations will be relentless against these lawless elements as long as peace and development in Eastern Visayas region is at stake.
PH exports up by 18.34% in Q1
By DTI-TIPG-EMB
May 12, 2017
MAKATI CITY – Philippine exports for the first quarter of 2017 grew by 18.34% after it reflected double-digit growth for March 2017 with 21% total increase amounting to $5.58 billion compared to $4.61 billion recorded value in the same period in 2016, Department of Trade and Industry (DTI) announced.
In the recent report of the Philippine Statistics Authority (PSA), the increase for March 2017 exports data, an almost double of the 11% year-on-year growth figure posted in February this year, further lifted the cumulative value of merchandise exports covering the period January-March 2017.
"Increase for March 2017 exports marked the fourth consecutive positive growth in the value of Philippine merchandise exports since December 2016," explained DTI Export Marketing Bureau Director Senen M. Perlada.
For March 2017, electronics remained to be the country's top export with total receipts of $2.80 billion, accounting for 50.2% of the total exports revenue in March 2017. It increased by 19.0% from $2.36 billion registered in March 2016.
On the other hand, exports of manufactured goods were valued at $4.69 billion, accounting for 84.1% share of the total export receipts in March 2017, went up by 16.5% from $4.03 billion recorded in the same month last year.
United States (including Alaska and Hawaii), with export receipts valued at $809.93 million, topped other countries as the Philippine top export market for March 2017. It is followed by Hong Kong with revenue amounting to $798.25 million, and Japan as third market with $762.43 million export sales.
By economic bloc, East Asia registered to be the top destination of Philippine goods with 46.4% share to total exports, followed by European Union with 16.2% share to total merchandise exports. ASEAN ranked third with 14.9% share in overall Philippine exported goods.
Against other trade-oriented economies, the Philippines landed at third place among the top export performers for March 2017, a major leap after landing 9th place for February 2017. Malaysia topped the list with 24.1% export growth followed by Indonesia with 24% for March 2017.
PH outward shipments for Q1
Covering the first quarter of the year, exports of Philippine electronic products increased significantly by 15.27% while non-electronic goods also posted +21.48%. Positive performance of the five out of nine subsectors of the electronics industry drive growth which contributed 96.65% share in the cumulative total value of the industry. Semiconductors, which grew +16.3% in the first quarter of 2017, remained to be country's top electronics exports.
Increase for non-electronic goods was driven by the triple-digit growths in Forest Products (+168.1%) and Coconut Products (+133.1%). The rest of the contributing commodities exhibited double-digit increases ranging from 18.7% to 89.4% except for Basketwork (+8.1%) and Travel Goods and Handbags (+7.6%).
Top markets for Q1
Except for Japan, cumulative value of export shipments to top market destinations of the country posted substantive growths in the first quarter of 2017. Combined markets of China and Hong Kong with a share of 23.6% which also grew by 35.94% topped the list of exports destinations. Second to the list with total 15.49% share was USA which rose by 13.66%; followed by Japan with 15.34% total share of exports which declined by 17.41%.
In terms of year-to-date export growth, shipments to the Netherlands, which has 4.12% share in total exports, reflected the highest growth with 55.98%.
Army clashes NPAs, 1 soldier and 1 NPA killed
By DPAO, 8ID PA
May 11, 2017
CAMP LUKBAN, Catbalogan City – A tip from a concerned citizen on the presence of armed group in a community triggered the troops of 43rd Infantry (We Search) Battalion to immediately respond on May 10, 2017 at 10 o' clock in the evening that led to a 10-minute fire fight between the military troops and communist terrorists in the boundaries of Barangay Camayaan, Silvino Lobos, Northern Samar and Barangay San Roque, Matuguinao, Samar.
This resulted to the death of Pfc Jaime C Mabini Jr (Inf) PA while undergoing medical treatment at a nearby hospital and the recovery of one (1) body count from the enemy side.
As of this time, nearby military units and CAA Detachments were alerted to conduct checkpoints along possible entries/exits of withdrawals of the enemy.
Further, the 8ID calls for the active participation of the community in immediately informing nearby military units on the presence of this terrorist group in their area.
We are grateful to serve and protect our beloved people of Eastern Visayas until our last breath, committed to achieve the long lasting peace in the region. Despite of our losses, the 8ID assures that as long as the presence of the armed group still persists in the far flung barangays conducting mass recruitment, collecting revolutionary taxes and instilling psychological fear in the hearts and mind of the populace, we will continuously conduct massive combat operation.
Cayetano proposes to change mandatory retirement age for uniformed personnel
By Office of Senator Alan Peter S. Cayetano
May 11, 2017
PASAY CITY – Senator Alan Peter Cayetano is proposing to adjust the compulsory retirement age for the country's uniformed men and women from fifty-six (56) to sixty (60) years old.
Cayetano recently filed a measure seeking to adjust the compulsory retirement age for officers and enlisted men of the Armed Forces of the Philippines (AFP), members of the Philippine National Police (PNP), uniformed officers and non-officers of the Philippine Coast Guard (PCG), and members/officers of the Bureau of Fire Protection (BFP) and the Bureau of Jail Management and Penology (BJMP).
"We need more competent and dedicated uniformed personnel to assist our government pursue its programs to ensure peaceful, orderly, and safe communities," Cayetano said as he filed Senate Bill No. 1436 last May 4.
Cayetano pointed out that the tasks performed by the personnel of the PNP, BJMP, the Philippine Coast Guard, and the BFP require long years of training and experience.
He said he is confident that at age 56, these personnel can still fulfill the physical, mental, and psychological demands and rigors of their position.
Under existing laws, civilian government employees are compulsorily retired at the age of sixty-five (65), while the retirement age for uniformed personnel is pegged at fifty-six (56).
Currently, uniformed personnel who have accumulated thirty years of satisfactory service or who have reached the age of 56 are compulsorily retired.
"Recognizing their indispensable role as protectors of the State and its citizens, the government has heavily invested in the training and development of the officers and members of these agencies," the senator stressed.
"We need to maximize their years of experience and wealth of knowledge, harness their leadership skills and professional competence until the age of 60," he added.
Cayetano hopes that extending the years of service would also increase the number of qualified personnel in these respective offices.
He noted that the long-term goal is to keep hardworking and dedicated uniformed personnel longer in service and to remove corrupt officials and scalawags who are destroying the image of the institutions that they serve.
"The senior officials are in the best position to help our administration to lead the reforms in their respective agencies," Cayetano noted.
"Additional years in service would also allow these officers to have more opportunities for career advancement," he added.
Army encounters NPAs anew, recovers 2 high powered rifles
By DPAO, 8ID PA
May 10, 2017
CAMP LUKBAN, Catbalogan City – On May 10, 2017 at around 6:40 in the morning, a fire fight ensued between the scout platoon of 78th Infantry (Warrior) Battalion and the NPA terrorist group at Barangay San Antonio, Hilongos, Leyte for about 30 minutes. Concerned villagers tipped the military troops on the presence of the NPA group at their barangay while asking for revolutionary extortion among the villagers.
As a result, the military troops have recovered two (2) AK-47 rifles; six (6) magazines; 158 live ammunitions; 2 bandoleers; assorted food stuffs and medicines; and subversive documents. No casualty was reported on the government side while undetermined on the enemy side.
Brig Gen Mendoza, Commander of 802nd Infantry Brigade has already coordinated with Police Regional Office 8 (PRO8) to conduct checkpoints along possible entries/exits of withdrawals of the enemy and to verify possible accommodation of wounded enemy in nearby hospitals.
The 8th Infantry (Stormtroopers) Division assures the people of Eastern Visayas that the NPA terrorist group will not succeed on disturbing the peace and order in the region. Thus, the continued support of the public is greatly appreciated by the Command as a paradigm of a good rapport between the military and the civilian populace as partners for peace and development in the region.
Cuy to LCEs: Ensure functionality of local peace and order, anti-illegal drugs committees
By DILG-PACS
May 10, 2017
QUEZON CITY – Cognizant of the key role of local government units (LGUs) in promoting peace and order in localities, Interior and Local Government Officer-in-Charge Catalino S. Cuy said local chief executives (LCEs) should ensure that all local peace and order councils and committees are proactive and fully functional in each level of local government.
In a directive, Cuy said that LCEs must create Local and Barangay Peace and Order Councils (LPOCs and BPOCs) and Anti-Drug Abuse Councils (ADAC) in the provincial, city/municipal and barangay levels as well as MASA MASID (Mamamayang Ayaw sa Anomaliya, Mamamayang Ayaw sa Iligal na Droga) teams and ensure that these are functioning and performing their roles and responsibilities as stated in all relative issuances.
"Everyone must pitch in their share to eradicate illegal drugs and to attain lasting peace in the country," he said.
According the Cuy, the creation of such local committees are provided for in several issuances such as Section 116 of the Local Government Code, Executive Order No. 366, Section 51 of Republic Act 9165 and other DILG Memoranda.
"The compliance of LCEs in safeguarding that these issuances are carried out is very crucial as it assures that efforts for peace and order, and illegal drugs are cascaded down to the barangays," Cuy said.
Cuy said that LCEs should also make sure that the said committees will formulate their respective Peace and Order Plans (POPs) and Anti-Drug Action Plans (ADACs), and allocate substantial amount to support their operations.
"Non-compliance, of course, merits proper sanctions to ensure that all parties are aware of their role in the campaign for peace and order, and illegal drugs," he said.
Sanctions for non-compliance is suspension/withdrawal of the deputation of the National Police Commission upon consultation with the provincial governor and congressman concerned, pursuant to RA 8551; non-approval of the request of the LGUs for additional confidential funds granted by SILG; and sanctions provided by the existing laws relative to the non-performance and non-compliance of an LGU, including the officials of the barangay, in addition to the administrative case that may be filed.
DILG Regional and Field offices shall collate monitoring reports of LPOCs, BPOCs and BADACs following the schedule of regional reporting.
In the same directive, Cuy reminded LCEs of the deadlines of required reports. POCs accomplishment report must be submitted not later than July 15 and January 15 of the ensuing year for 1st and 2nd semester, while POCs secretariat accomplishment report and Peace and Order report, must be submitted not later than April 15, July 15, October 15, and January 15 of the ensuing year for the 1st-4th quarter respectively.
On the other hand, the monitoring report for BADAC, allocation of substantial portion in the Barangay Budget and formulation of Barangay Anti-Drug Plan of Action must be submitted on or before February 15 every year.
PH to draft Philippine Human Rights Plan for next 5 years
By Office of Senator Alan Peter S. Cayetano
May 10, 2017
PASAY CITY – A Philippine Human Rights Action Plan under the Duterte administration for the next five years is already being prepared.
Senator Alan Peter Cayetano reported this in his opening statement during the 3rd cycle of the Universal Periodic Review last May 8.
In line with the administration's commitment to uphold the rule of law and protect the human right of all Filipinos, Cayetano said the government is in the process of drafting a five-year human rights plan that will adopt "a culture-sensitive perspective, gender-sensitive paradigm, and human rights-based approach in public service."
The plan seeks to mainstream the government's human rights agenda in its development initiatives to protect all, especially the most vulnerable sectors, including but not limited to, the indigenous people, children, women, migrant workers, the elderly, domestic workers, persons with disabilities, farmers, laborers, and members of the LGBT community.
It should be recalled that the Human Rights Plan of the past administration was crafted in 2012.
Cayetano cited the President's statement during his first State of the Nation Address in July 2016: "There can never be real, tangible and felt development without making our people feel secure."
The senator also highlighted the Duterte administration's effort to augment the budget of the Commission on Human Rights (CHR) from P439 million to P724 million. This year's budget of CHR is the highest since 2005.
"The provision of additional resources for CHR, the President's most outspoken critic, shows that this administration supports human rights programs and initiatives," Cayetano explained.
Additionally, Cayetano stressed that the issuance of an Executive Order institutionalizing the Freedom of Information in the executive branch as well as the installation of a direct complaint hotline - 8888 - to the Office of the President are clear proofs that President Rodrigo Duterte is for accountability in government.
He also noted the government's efforts in encouraging private sector participation in ensuring a more effective and sustainable rehabilitation and reintegration program for self-confessed drug users and pushers who surrendered.
"The Philippine Government under President Duterte is committed to real change, to peace and development and to addressing the problems of poverty and inequality… We are committed to Change. We are committed to the rule of Law. We are committed to upholding human rights," Cayetano concluded.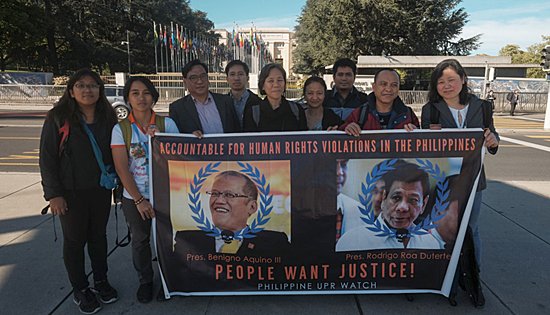 The Philippine UPR Watch delegation in front of the United Nations Building in Geneva call for a stop to extra-judicial killings in the Philippines in time for the third cycle of the United Nations Universal Periodic Review of Human Rights in the Philippines scheduled for May 8 in Geneva, Switzerland.
EU parliament members support call to stop killings in PH
Press Release
May 8, 2017
BRUSSELS, Belgium – The Philippine UPR Watch delegation met with members of the European Parliament (MEPs) in an effort to share the human rights situation of the Philippines and enjoin their support for the Filipino people's aspirations for just and lasting peace.
Francesco Giorji, attending on behalf of Pier Antonio Panzeri, Chairperson of the European Parliament Subcommitee for Human Rights, assured the UPR Watch delegation of their support for the group's calls for a stop to all Extra-Judicial Killings in the country. He also warmly welcomed ongoing efforts to push for the continuation of the Peace Talks between the National Democratic Front of the Philippines (NDFP) and the Government of the Republic of the Philippines (GRP). Giorji was accompanied by other members of the Sub-committee secretariat in separate meetings that were held at the MEPs' offices.
MEP Estefan Eck of Germany said that he will definitely relay the UPR Watch's message to his colleagues at the Delegation for the Relations with the Lands of South-East Asia and the Union of Southeast Asian states (ASEAN). Eck is an independent and is from the Confederal Group of the United European Left - Nordic Green Left.
Marie Christine Vergiat from France expressed her complete agreement that genuine peace in the country cannot be achieved unless the roots of the armed conflict in the Philippines are resolved. While acknowledging the high degree of difficulty of being a human rights defender in the Philippines, she wished everyone a productive session in Geneva and thanked the delegation for sharing their views with the European Parliament. Vergiat is a member of the EU Committee on Civil Liberties, Justice and Home Affairs.
The Philippine UPR Watch delegation is in Europe for the Third Cycle of the UN Universal Periodic Review (UN UPR) of Human Rights in the Philippines to be held May 8 in Geneva where Senator Alan Peter Cayetano is expected to deliver the Philippine government's report on the implementation of recommendations made during the previous UPR in 2012. The 3rd Cycle of the UPR of the Philippines will cover the last three years of the Benigno Simeon Aquino III presidency up to the first months of current president Duterte.
Nardy Sabino, General Secretary of the Promotion of Church People's Response opened the delegation's presentation. "The election of President Rodrigo Duterte was brought about by the Filipino people's frustration over the failure of past administrations to deliver on their campaign promises… They thus, overwhelmingly placed their votes behind the candidate who not only promised to end corruption, poverty and criminality, but behind someone who is largely projected and believed to have led the "cleanest and safest" city in the country", he added.
However, Sabino continued, "extrajudicial killings (EJKs) attributed to President Duterte's War on Drugs have reached alarming proportions only after a few months since his term started in June 2016."
"EJKs and various other human rights violations (HRVs) mostly directed against peasant farmers and indigenous people under the watch of former Presidents Benigno Simeon Aquino III and Gloria Macapagal-Arroyo have continued under President Duterte," said UPR Watch delegation member Johanna de la Cruz of the National Council of Churches in the Philippines (NCCP). "Perpetrators of these HRVs, even from the time of the dictator Ferdinand Marcos, are not made accountable for the violations they commit thus emboldening to continue to repress the fundamental rights of the people", she added.
The UPR Watch likewise shared with the MEPs the Executive Summary of their report including the recommendations they earlier submitted to the United Nations Human Rights Council (UNHRC) and its member countries through their embassies in the Philippines and Permanent Missions in the UN in Geneva.
In conclusion, UPR Watch delegation member Dr. Angie Gonzales, Coordinator of the International Coalition for Human Rights in the Philippines (ICHRP), shared the successes of the latest round of peace negotiations between the Government of the Republic of the Philippines (GRP) and the National Democratic Front of the Philippines (NDFP) in advancing the people's agenda for genuine development. She further pointed out that the Peace talks hope to address the roots of the armed conflict in the country as they are now discussing much needed socio-economic reforms.
PH does not tolerate "police impunity", Cayetano asserts
By Office of Senator Alan Peter S. Cayetano
May 8, 2017
PASAY CITY – Senator Alan Peter Cayetano, during a gathering of the Filipino community in Geneva Switzerland, asserted that under Philippine regulations, there is no police impunity.
"Anyone killed by the police is investigated. Although the police operations were presumed legitimate, the presumption is not conclusive," Cayetano said before hundreds of Filipinos from Switzerland, Germany, Spain, Germany, France, Belgium, UK, Italy, and Canada.
"If evidence shows that there is (EJK) extrajudicial killing, kakasuhan po ang mga alagad ng batas," he added.
In a short message addressed to attendees in the forum organized by Overseas Filipino Workers in Switzerland, Cayetano cited that in the past, drug lords, the corrupt, and criminals were acting with impunity.
"They're not afraid of the law. The police were afraid of catching them. Dahil sila pa ang makakasuhan. The fiscals were afraid of powerful organizations," Cayetano said.
The Philippine National Police-Internal Affairs Services (PNP-IAS) is mandated to conduct motu proprio investigations during incidents a) where a police personnel discharges a firearm; b) where death, serious physical injury or any violation of human rights occurred in the conduct of police operations; c) where evidence was compromised, tampered with obliterated or lost while in the custody of police personnel; d) where a suspect in the custody of the police was seriously injured ; and e) where the established rules of engagement have been violated.
To prevent police impunity, the National Police Commission (NAPOLCOM) and the Philippine National Police have existing policies and guidelines to discipline their personnel and officials. The NAPOLCOM issued MC No. 2016-002 dated 7 March 2016 revising the uniform rules of procedures before the administrative disciplinary authorities and the PNP Internal Affairs Service.
Cayetano, together with Deputy Executive Secretary Menardo Guevarra, is in Geneva to lead the Philippine delegation attending the Universal Periodic Review on May 8.
The team is expected to present the human rights-based development programs of the Philippines and the measures adopted to fulfill its obligations to the eight (8) International treaties ratified in the past years.
The delegation includes representatives from the Presidential Human Rights Committee, Deputy Speaker of the House of Representatives, Department of Foreign Affairs (DFA), Department of Justice (DOJ), Department of Health (DOH), Department of Interior and Local Government (DILG), Department of Labor and Employment (DOLE), the Philippine Drug Enforcement Agency (PDEA), the Philippine National Police (PNP), Department of Social Welfare and Development (DSWD), the National Economic Development Authority (PDEA), the Armed Forces of the Philippines (AFP), and the National Commission on Indigenous Peoples (NCIP).
Hindus urge UNESCO to deny Japan's Okinoshima Island heritage status unless women allowed on it
Press Release
May 8, 2017
Hindus are urging the UNESCO World Heritage Committee, whose 41st session is meeting in Krakow (Poland) on July 2-12, not to endorse Okinoshima Island of Japan for the World Heritage Site status, unless women are also permitted on this Island.
"Okinoshima Island and Related Sites in Munakata Region", where the women are not allowed to set foot and which is on the Tentative List under Japan in the UNESCO World Heritage Convention since 2009, would reportedly be on the agenda of this Committee session for nomination to World Heritage List.
Hindu statesman Rajan Zed, in a statement in Nevada (USA) today, urged Committee Chairperson Jacek Purchla (Poland); Rapporteur Muhammad Juma (Tanzania); Vice-Chairpersons Angola, Kuwait, Peru, Portugal, Republic of Korea; and the rest 14 States Parties to either not include Okinoshima Island on the agenda or to reject it during the meeting; unless Japan ensured that women would be permitted in the same status as men on this Island.
Zed, who is President of Universal Society of Hinduism, stated that women deserved equal rights and opportunities and this gender discrimination at the Island needed to end right now as it was highly inappropriate and out-of-line.
Moreover; the United Nations Educational, Scientific and Cultural Organization (UNESCO), where "Gender Equality" is one of the two "Global Priorities", should not be in business of rewarding the monuments/sites which refused to treat women with equality and respect they deserved; Rajan Zed noted.
UNESCO, which "considers gender equality as a fundamental human right, a building block for social justice and an economic necessity", should be embarrassed of its actions of placing this Island even on its Tentative List of heritage sites. It seemed that UNESCO Director-General Irina Bokova and Executive Board Chairperson Michael Worbs needed to re-read and re-grasp the priorities and goals of the organization, Zed indicated.
Rajan Zed, quoting scriptures, explained that ancient Manusmriti said: "Where women are revered, there the gods are pleased; where they are not, no rite will yield any fruit."
Men and women were equal in the eyes of God; Zed said, and urged His Holiness Pope Francis and other world religious leaders to strongly speak on this gender equality issue. How could the "men-only" island be on the UNESCO World Heritage List? Zed wondered.
The Committee has the final say on whether a property is inscribed on the World Heritage List. The 21 States Parties of the current World Heritage Committee are: Angola, Azerbaijan, Burkina Faso, Croatia, Cuba, Finland, Indonesia, Jamaica, Kazakhstan, Kuwait, Lebanon, Peru, Philippines, Poland, Portugal, Republic of Korea, Tunisia, Turkey, United Republic of Tanzania, Viet Nam, Zimbabwe.
A description of Okinoshima Island on UNESCO website includes: "where from the fourth to the tenth centuries national religious rituals were conducted to supplicate the gods" and "where gods descended to live in this world". A "Nomination Dossier" was prepared by Japan's Agency for Cultural Affairs for this site in January 2016.
Philippine UPR Watch holds human rights exhibit in Geneva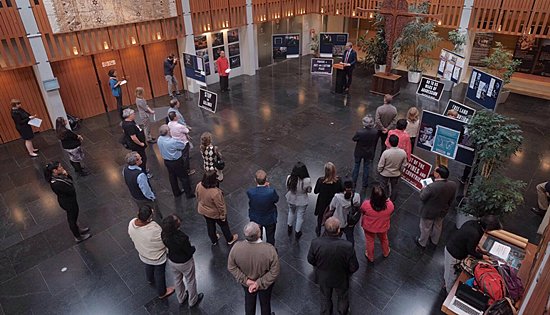 Press Release
May 6, 2017
GENEVA – World Church leader calls for minute of silence for human rights victims in Philippines.
"Sisters and brothers from the Philippines, we are following your work and we are supporting you in raising one voice for justice. Therefore, one voice for peace."
This was the gist of a statement made by the World Council of Churches General Secretary Rev. Dr. Olav Fykes Tveit in his opening remarks during the formal opening of the photo exhibit sponsored by the UPR Watch Philippines on May 5, 2017 at the World Council of Churches (WCC) Ecumenical Center in Geneva, Switzerland. Dr. Tveit called for one minute of silence to remember the numerous victims of extrajudicial killings and political prisoners still languishing in various detention centers in the country.
"We stand for those who oppressed. We search for the truth. We let the truth speak to us and we share it to the world," Tveit said, referring to victims of extra-judicial killings and political prisoners still languishing in different Philippine jails.
WCC is the broadest and among the most inclusive international ecumenical organization which counts among its members 345 protestant churches, institutions and church fellowship with an ECOSOC status with the United Nations.
The photo exhibit organized by the Philippine UPR Watch is part of a series of events organized by the Philippine UPR Watch in time for the 3rd Cycle of the Universal Periodic Review of the Philippines. The exhibit showcases various photographs by top Filipino photojournalists that graphically depicts cases of human rights violations under both the present and past administrations. It focused on the brutality of the anti-drug campaign being waged by the Duterte Government. The exhibit also portrays the plight of political prisoners and other forms of human rights violations perpetrated against the indigenous peoples and national minorities.
"It is of utmost concern for us that despite the UPR, human rights violations still occur in the Philippines, and is in fact worsening. What is even worst is the fact that both the Aquino and the Duterte Administrations are dismissive of the accusations that human rights violations were, and are being committed under their watch," said Atty. Ephraim B. Cortez, secretary general, National Union of Peoples Lawyers Secretary General who gave an overview on the objectives of the photo exhibit.
Sharon Cabusao Silva of Gabriela, a political prisoner under the Aquino government and spokesperson for the Free our Sisters, Free Ourselves campaign gave an account on the plight of women political prisoners currently languishing in different jails in the Philippines. "They are accused of trumped-up charges and are being tried even as there is no evidence linking them to the crime." Cabusao-Silva cited the case of Miradel Torres who was falsely accused of murder. "In a hearing, PAO Chief Persida Acosta, who defends Torres in the case, was able to make the sole prosecution witness admit that his entire testimony was based merely on a military intelligence report listing the names of all activists in the area where the supposed ambush of military men by the New People's Army took place. Torres was four months pregnant at that time, and had taken time off from her organizing work for GABRIELA Southern Luzon when the supposed ambush took place." Inspite of this, Cabusao-Silva said, "Miradel's trial continues and she has now been incarcerated for almost four years while her two young sons grow up in poverty."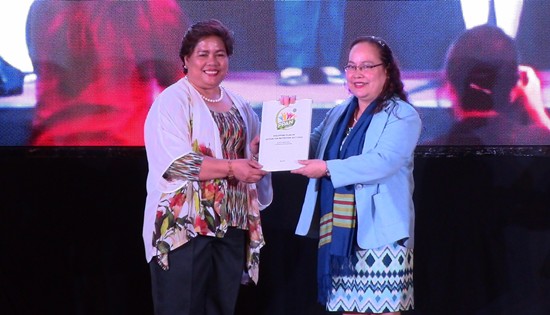 Assistant Secretary of Health and NNC Executive Director Maria-Bernardita Flores (left) presented to Health Secretary Paulyn Rosell-Ubial the PPAN 2017-2022 Executive Summary during its launching on May 2, 2017 in Iloilo City.
PPAN launched to curb malnutrition in next 6 years
Press Release
May 5, 2017
TAGUIG CITY – All is set for the Philippine Plan of Action for Nutrition (PPAN) 2017-2022 in addressing malnutrition in the country for the next six years as it was officially launched on 2 May 2017 in Iloilo City. Health Secretary Paulyn Ubial led the national launch together with other members of the Governing Board of the National Nutrition Council.
Anchored on the Philippine Development Plan, the PPAN is the country's contribution to the attainment of Sustainable Development Goals (SDGs) of the United Nations, particularly SDG 2 which is to end hunger, achieve food security and improved nutrition and promote sustainable agriculture. Moreover, PPAN 2017-2022 also aims to support the World Health Assembly Global Target to improve maternal, infant and young child nutrition by 2025.
The new PPAN is a results-based plan designed to achieve significant reductions in different forms of malnutrition such as wasting, stunting, micronutrient deficiencies and overweight and obesity in the Philippines. It was constructed based on a landscape situational analysis of nutrition in the Philippines which shows that the prevalence of malnutrition in various forms remain high.
Based on the National Nutrition Survey conducted by the Food and Nutrition Research Institute (FNRI) in 2015, 33.4% or 3.8 million children are stunted while 7.1% or 807,057 are wasted. It also showed that overnutrition manifesting as overweight and obesity are emerging health concerns among children and a major problems among adults with 18 million Filipinos who are overweight and obese.
Micronutrient deficiency which adversely affects a child's survival also remains a public health concern. Among pregnant women, 24.8% are nutritionally at risk with iodine deficiency disorder affecting brain development of unborn and very young children. The cost of malnutrition greatly affects the country's economy with a total loss of P328 Billion in 2013 due to impacts of child stunting on education and productivity.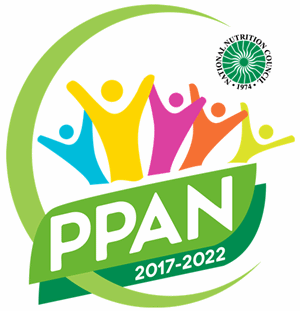 As key to achieving improvement in nutritional outcomes, PPAN'S strategic thrusts are the First 1,000 Days of life, complementation of nutrition-specific and nutrition-sensitive programs, intensified mobilization of local government units and reaching Geographically Isolated and Disadvantaged Areas (GIDAs) and communities of indigenous peoples.
The new PPAN features 8 nutrition-specific programs devised to address the immediate causes of malnutrition such as inadequate food and nutrient intake, poor caregiving and parenting practices, and the burden of infectious diseases. This will be complemented by nutrition-sensitive programs which are already existing developmental programs that can be tweaked to produce nutritional outcomes. These programs will be enabled by intensive mobilization of LGUs which will involve capacity-building and mentoring on nutrition program management.
The PPAN 2017-2022 was approved by the NNC Governing Board during its 1st meeting on 21 February 2017.
PH startup to revolutionize postal system
By DTI-TIPG
May 4, 2017
MAKATI – The Department of Trade and Industry's Philippine Trade and Investment Center (PTIC) in Singapore is working closely with four Filipinos from Cebu who are presently based in Singapore, to officially introduce Geopik, an app that will revolutionize the postal system in the Philippines.
Filipinos Francisco Liwa, Ivan Lacuesta, Rodessa Padrigano and John Ryan Loyloy utilize the digital address system using geohashing and geolocation technologies similar to that used by apps such as Waze or Google Maps.
Geopik converts long addresses or the absence of house numbers which is common in the Philippines, into more exact, customizable and easy-to-remember single codes. The app reduces the hassle brought by additional information to the actual address such as "house with blue gate, in front of a mango tree" by simply converting addresses to simple digital codes.
Seeing the inefficiency in the Philippines' postal coding, the PH startup Geopik set out to offer a solution to e-commerce, logistics, and other location-dependent businesses.
"It's such a unique experience to help build something and be part of its growth from the very beginning. This is our way of taking charge of our future and making an impact back home in the process," said GeoPik co-founder John Loyloy.
Aligned with the Philippine government's thrust to develop an innovative entrepreneurial culture, DTI supports startups and helps strengthen the innovation ecosystem in the country through various initiatives such engaging startup entrepreneurs.
In 2016, DTI launched the QBO Innovation Hub situated at the DTI International Building, Makati City. It is the first public-private innovation hub in the Philippines that aims to provide support services to startup and innovation entrepreneurs. The DTI partners with incubator and accelerator Ideaspace Foundation, the Department of Science and Technology (DOST), and JP Morgan.
In Singapore, parallel initiatives are being done by the PTIC led by Commercial Counsellor Glenn Peñaranda, who engages with the Filipino community by speaking at investment seminars and online channels on entrepreneurship with the goal of providing more job opportunities for Filipinos.
"Startups play a pivotal role in driving innovation and economic growth hence we are happy to help GeoPik reach out to decision-makers and to potential users. We also look forward to work with more Filipino startups here in Singapore and the region and help them scale up," said Commercial Counsellor Peñaranda.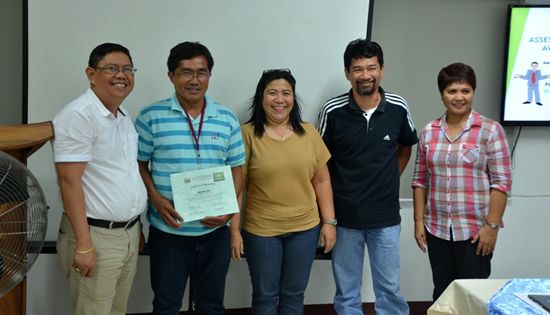 Official of the MAALSADA FISCO (second from L) pose with (from L) Eulalio Lagapa Jr., LBP-Lending Center Head; Maria Ugay, LBP Account Officer; Roberto Cajipe, Development Facilitator; and Lilibeth Imperial, DAR-Leyte APCP Coordinator, after having been commended for their outstanding performance as program conduit under the Agrarian Production Credit Program (APCP).
DAR, LBP commend 7 Leyte farmers organizations
By JOSE ALSMITH L. SORIA
May 3, 2017
TACLOBAN CITY – Seven agrarian reform beneficiary organizations (ARBOs) in Leyte province were recently commended by the Department of Agrarian Reform (DAR) and the Land Bank of the Philippines (LBP) for their outstanding performance as program conduits.
LBP-Lending Center Account Officer Maria Ugay disclosed that the seven ARBOs who availed of loans under the Agrarian Production Credit Program (APCP) for their members in 2016 were able to settle their respective accounts before the due dates despite the member-farmer's encountering losses in last year's farm operations.
Recognized during the recent quarterly assessment and consultation were the Pastrana ARC Farmers Organization (Pastrana, Leyte); MAALSADA FISCO (Alangalang, Leyte); BAKDAW FISCO (Tabontabon, Leyte); Merida Agricultural Diversified Services Multi-Purpose Cooperative (Merida, Leyte); Liberty Farmers Savings and Credit Cooperative (Palompon, Leyte); Himamara Agrarian Farmers Association (Mahaplag, Leyte) and the Tugas Farmers Agrarian Reform Association (Bato, Leyte).
According to Zosimo Estabillo, chairman of the Pastrana ARC Farmers Organization, they used the association's fund first in paying their obligation to the bank as they collect additional 4.5 percent from members who availed of the said loan.
Provincial Agrarian Reform Program Officer-1 Paulina Canales explained that the quarterly assessment and consultation is a venue for the ARBOs to air their problems encountered especially on reasons why the member creditor couldn't pay his or her obligation.
During this occasion, Canales added, a representative from the LBP-Lending Center offers solutions to the affected ARBOs to avoid being penalized.
Likewise, a representative from the Philippine Crop Insurance Company (PCIC) is invited to explain to the ARBOs how the farmers could avail of crop insurance to protect them from severe losses in times of calamities or pest infestations.
Further, Meneleo Medino, PCIC representative, encouraged the farmers to apply for crop insurance for only P50 a year.
Common problem encountered by the farmers during the last cropping season was the intense dry spell caused by the El Niño phenomenon.
Meanwhile, Eulalio Lagapa Jr., LBP-Lending Center Head, encouraged the ARBOs to maintain a good standing so they could qualify for the said bank's regular credit programs when APCP ends.
DAR Regional Director Sheila Enciso stressed that APCP is one of the agency's support programs in partnership with LBP and the Department of Agriculture extended to ARBOs by offering agricultural production loans at 7.5 percent interest rate per annum.
Estabillo described the interest rate as much lower compared to that of traders who offer credit assistance to farmers at the start of the cropping season.
In 2016, Ugay said, LBP released P26.57 million to 35 ARBOs in Leyte and Biliran provinces serving as conduits to 1,233 members who applied for APCP loan.
IRC, PBSP turn over potable water systems to Iloilo farmers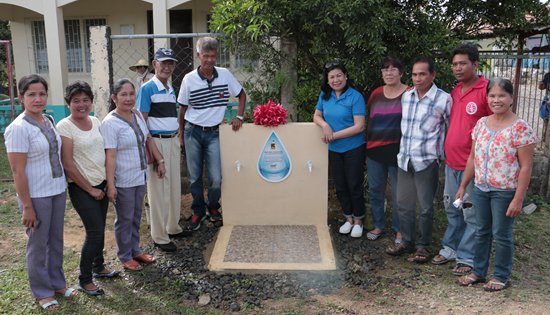 By PBSP
April 28, 2017
CEBU CITY – For the 250 farmer-households from Iloilo, the search for safe drinking water is over.
With support from global donor International Rescue Committee (IRC)and Philippine Business for Social Progress (PBSP), two level 2 potable water systems were installed in Barangay Cano-an of Estancia and Barangay Cabagohan of Batad.
The potable water system project aims to support the province of Iloilo in addressing water security issues in its poor communities, which further worsened when Super Typhoon Yolanda (Haiyan) hit the province last November 2013.
Both potable water systems feature improved source tanks, chlorinators, transmission, distribution and service pipes, and tap stands that allow households easy access to water.
Aside from these potable water systems, the project also installed chlorinators in three barangay water systems in Simsiman and Guiso located in Calinog, Iloilo and Agusipan in Badiangan, Iloilo. The chlorinators benefited 240 households, who now have direct access to safe drinking water.
Addressing the national demand for water is one of PBSP's flagship initiatives. In 2015, its business leaders with the United States Agency for International Development (USAID) formed the Water Alliance to help find solutions to the water security crises. The alliance focuses on rehabilitating critical watersheds, adopting measures to lower water footprint and treating wastewater at industry levels, and building the capacities of water service providers.
Envisioned to become the platform for companies to discuss issues on water security and access, the Water Alliance already has 46 members from the business sector and other stakeholders. To date, the Water Alliance has provided rural water system projects as well as provided volunteer experts to help assess and design water community systems for waterless areas. It has also pooled the support from other companies to help manage and conserve critical watersheds through upland and mangrove reforestation.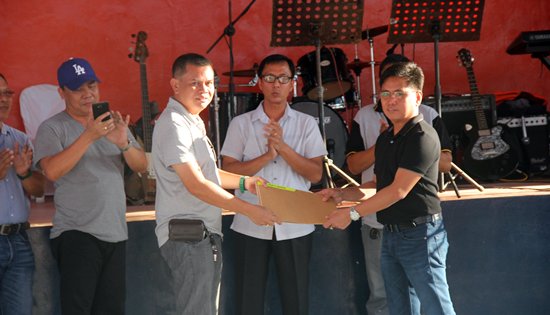 Engr. Loreto M. Cedro (R) symbolically turns over files of the Assistant District Engineer's Office to the newly installed OIC Assistant District Engineer Denis Cagomoc.
2 SFDEO key officials assume higher positions
By MARIAH KIM L. OITE
April 28, 2017
CALBAYOG CITY – Under and by the virtue of Special Orders No. 53 and 54 series of 2017 released on April 4, 2017, Samar First District Engineering Office's two key officials are elevated into higher positions.
Former Chief of Planning and Design Section, Engr. Denis C. Cagomoc is designated as Officer-in-Charge of the Office of the Assistant District Engineer of the same office which is vacated by Engr. Loreto M. Cedro.
Meanwhile, Engr. Cedrois designated as Officer-in-Charge-Chief, Planning and Design Division of DPWH Regional Office No. VIII, Palo, Leyte.
Spearheaded by District Engineer Alvin A. Ignacio together with the Section Chiefs of Samar I, the turn-over ceremony cum send-off party to the key officials is made just recently at Samar I Covered Court.
Former ADE Cedro heartily thanks District Engineer Alvin A. Ignacio for supporting him and his endeavors during his stay in the office while the new ADE vowed to continue what the former has started for the best interest of the service.
Both are directed to perform the duties and assume the responsibilities appurtenant to the above mentioned positions pursuant to the provisions of Section 6 and 37 of Executive Order No. 124.
NPA responds to Gen. Farnacio's claim: It's not us but the AFP that private armies in Samar are close to
By Efren Martires Command, NPA-EV
April 24, 2017
SAMAR – The Efren Martires Command of the New People's Army in Eastern Visayas today told Maj. Gen. Raul Farnacio, chief of the 8th Infantry Division of the Philippine Army, not to pass the buck to the NPA over the abject failure or in fact the reluctance of the Armed Forces of the Philippines to stamp out private armies in Samar province.
"Private armies have nothing in common with the NPA but a lot with the AFP – some hired goons are even CAFGU paramilitaries," said the NPA's regional command. "For example, in Matuguinao there is a group of CAFGU elements under the 43rd IB who are also hired goons of politicians and who have already killed at least ten peasants without having been brought to account yet. We can identify two of these CAFGU elements as Jovic "Laloy" Oblado, the ringleader and henchman of Mayor Antonieto Cabueños of Gandara, and Jonas Boller, who is suspected of killing peasant activist Rex Arandia last September 2016."
The EMC also dismissed Gen. Farnacio's claim the NPA is in the pockets of corrupt politicians just like the private armies as a far-fetched fabrication. "Gen. Farnacio should know the NPA has publicly announced it has been ordered by the people's court to arrest the two most bloodthirsty politicians in Samar province, Calbayog City Mayor Ronald Aquino and San Jorge Mayor Jojo Grey.
Meanwhile, up in Northern Samar, the NPA has also publicly declared it is ready to carry out any decision of the people's court against the two most corrupt and anti-people politicians, Congressman Raul Daza as well as former Congressman Emil Ong, who leads the ruling dynasty in the province."
On the other hand, said the NPA regional command, the AFP has been not only failed to crush the private armies despite much posturing, but has lately been criticized for causing mass evacuations of peasants in Calbiga. "The much-ballyhooed AFP crackdown on private armies has proven inutile in the face of their continuing killings even of women and children, particularly in Calbayog and San Jorge. Private armies cannot be dismantled without their warlords first being brought to justice. If that is impossible, it is evident the AFP is likewise defending the local tyrants who are often big landlords and warlords, and who thus remain untouchable despite their hideous crimes. These local tyrants often collaborate with the 8th ID in using paramilitaries, supporting NPA surrender campaigns, harassing the people against supporting the NPA, and committing criminal activities such as spreading illegal drugs.
"Moreover, the 8th ID under Gen. Farnacio has been receiving flak over the mass evacuation of more than 500 families in Calbiga, Samar in protest over militarization. The AFP once again shows itself as no different in committing human rights violations against the people.
"The AFP and private armies are thus opposite sides of the same coin coin as defenders of the reactionary ruling system. They are the reason for the rise and prestige of the NPA as the genuine army of the people against the armed minions of the state. As far as the NPA is concerned, doing away with private armies is part of the revolutionary struggle, because justice is essential for lasting peace."
MWEs real income fell to P250 - P361 versus P393 needed by family to survive in 1 day
30 million 'Endo' workers fall deeper into poverty in January 2017
By ALU-TUCP
April 22, 2017
QUEZON CITY – Despite the country's consistent high economic growth, thirty million short-term contractual, minimum-waged earners remained a working poor as the value of purchasing power of their daily wage remained below the standard poverty threshold level, the country's biggest labor group labor group the Associated Labor Unions-Trade Union Congress of the Philippines (ALU-TUCP) said yesterday.
However, these minimum-waged earners who helped built the country's high economic wealth are living way below standard poverty line. Their chances to get out of poverty by way of job regularization and security of tenure on employment is forever shut by the recent issuance of Department Order 174.
Rather than prohibiting contractualization, DO 174 of the Department of Labor and Employment (DOLE) 'legalize' and perpetuate contractualization. Aside from having no security of tenure because their work for less than 6 months, contractual workers are forever tied to minimum wage.
The National Economic Development Authority (NEDA) set the Poverty Threshold Level or the standard amount needed by a family of five for them to survive in a month in the year 2015 is P9,064 or P393 a day.
In a monitoring made by the ALU-TUCP on the behavior of workers' purchasing power vis-a-vis cost of living, the real value of Endo workers' nominal P491 daily minimum wage in Metro Manila fell to P361.30 in January 2017 which is equivalent to P8,671.20 a month, according to data from the country's wage board the National Wages and Productivity Commission (NWPC).
The average real wage amount in regions outside National Capital Region, on one hand, is P250 a day or equivalent to P6,000 per month.
Thus, the buying powers of minimum wages P361 in Metro Manila and P250 in regions outside NCR are inadequate compared with the P393 amount needed by a family to survive in a day.
It means, minimum-waged workers needs least P32 more and P143 more on top of their daily pay for workers within and outside Metro Manila respectively to stay within the threshold and considered not poor.
"There has been no inclusive growth for MWEs because the buying power of minimum wage is going downward amid rising prices of basic necessities and cost of services. Because they have no savings and inadequate government support programs, minimum waged workers are so vulnerable that if they get sick, if they get late or absent from their work, or any small price hike shocks, they fall deeper and deeper into poverty," said ALU-TUCP spokesman Alan Tanjusay.
The Department of Labor and Employment (DOLE) estimated there are 7 out of 10 of the 43 million workers are employed as contractuals working in less than six-month short-term employment receiving mandated minimum wage.
Tanjusay said the ALU-TUCP offer various pragmatic measures towards helping workers cope with growing inflation. He said government should ban contractualization, provide a minimal cash amount by way of monthly subsidy while reinforcing government's enforcement of compliance to labor and price regulations.
Employers, on the other hand, could help their employees cope with poverty by voluntarily providing across-the-board wage increase and implement in-house programs providing their employees with cash and non-cash benefits, Tanjusay said.
Government define poverty threshold as the minimum income required to meet food and non-food needs of a family of five including clothing, housing, transportation, health and educational expenses.
Army troop encounters NPAs, recovers 3 high powered firearms
By DPAO, 8ID PA
April 21, 2017
CAMP LUKBAN, Catbalogan City, Samar – A tip-off from a concerned citizen on the presence of an armed group at Sitio Ogbok, Barangay Villa Aurora, Basey, Samar on April 18, 2017 prompted the troops from 87th Infantry (Hinirang) Battalion to conduct a reconnaissance patrol to confirm the validity of the information on the alleged NPA safe house. As the troops cautiously approach the alleged safe house, they were fired upon by the communist terrorists. Government troops retaliated in defense which the communist terrorists scampered in different directions.
This campaign resulted to the recovery of two (2) 5.56mm M16A1 Rifles with SN 033681 and 9021623; one (1) magazine assembly (30 rounds) steel; one (1) magazine assembly (30 rounds) plastic; one (1) magazine assembly (20 rounds) steel and 48 rounds of 5.56mm ammunition.
Meanwhile, in the early morning of April 19, 2017, troops from 87th IB while conducting a reconnaissance patrol within their area of operation encountered undetermined number of communist terrorists at the vicinity of Barangay Borong, Calbiga, Samar. This resulted also to the recovery of one (1) M16A1 Rifle. No casualty reported on the government side while undetermined on the enemy as evidenced by the bloodstains seen on their route of withdrawal.
Your Army in Eastern Visayas Region will ensure that the armed group, with whom the government is talking peace with, will be unable to use force or threaten to use force as leverage in the negotiating table. 8ID stands ready to respond and address any such attempt by armed threat groups.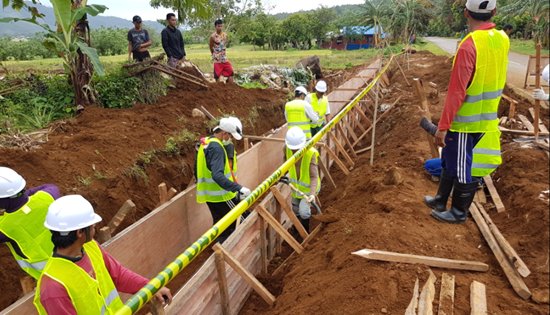 Widening along Naval-Caibiran Cross-Country Road is on-going on the embankment activities and installation of scaffoldings of drainage with an accomplishment of 7% as of March 31, 2017. The projects were prioritized because of its potential for development with the vision to accommodate huge number of road users. The completion of this project will increase the capacity of the existing roads and improves the safety aspect of said sections. This road also leads to the only Provincial Hospital and Port of the Province.
DPWH-Biliran DEO starts construction of CY 2017 regular infra projects
By NEO JAY CAGABHION
April 19, 2017
NAVAL, Biliran – The Department of Public Works and Highways (DPWH) Biliran District Engineering Office (DEO) has already started its CY 2017 Regular Infrastructure project implementation. With over P940M projects to complete this year, this district office is up for the challenge.
As of March 2017, 12 projects out of 52 projects below P50M are already on its full swing. Among these projects are repair of six (6) bridges and extension of two (2) flood control structures.
DPWH-Biliran DEO have also started project implementation on Turn-out (loading and unloading bays) in Kawayan,Biliran and Widening of Naval to Caibiran Cross Country Road specifically within the limits of Capiñahan, Naval, Biliran and the Municipality of Kawayan.
The usual flooding that occurs along Sanggalang Highway will no longer be a problem since the project on rehabilitating the road and reconstructing a larger reinforced box culvert has already commenced. Soon this problem will just be a thing of the past.
These projects are just the start and 19 more projects are expected to start on April this year. Soon, DPWH-Biliran DEO will be able to begin full implementation on the remaining projects and take up the challenge of completing these infrastructures before this year ends.
DPWH PIOs conducts 1st quarter meeting/workshop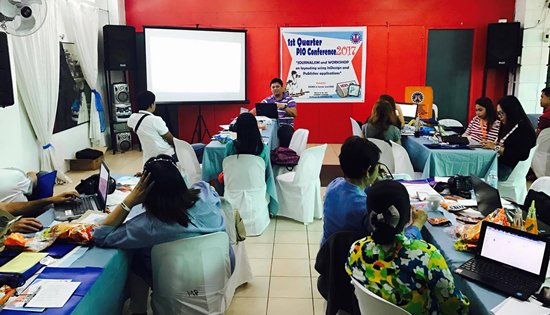 By FRECHBEE L. SABILE
April 19, 2017
BILIRAN – Public Information Officers (PIO) of the Department of Public Works and Highways of Region VIII held their first quarterly PIO Conference/ Workshop on March 29, 2017 at Summer's Garden, Catbalogan City.
Biliran District Engineering Office were represented by Engr. Gene F. Delfin, Engineer II (PIO Alternate) and Engr. Frechbee L. Sabile, Engineer I.
The workshop focuses on the topics "Journalism and Workshop on Layouting using Indesign and Publisher Applications with resource speaker, Mr. Bryan Azura, newswriter of Sinirangan News Plus.
Discussed during the workshop was about the Microsoft Publisher 2010, its parts, the do's and don'ts to make a good newsletter that can provide information of interest to the readers, and how to layout a newsletter using it.
Comparison between Indesign and Publisher Application were also discussed by the resource speaker to know if which one is more advance and easier to use in layouting a newsletter.
After the discussion, the participants from the different districts present their previous newsletters for the critiquing.
It was found out that most of the participants needs to change their way of lay-outing the pictures in their newsletters to remain the quality of the photos. Participants were also advised not to insert the captions inside the photos so that the readers will not be distracted.
According to Azura, every space in the paper is equivalent to money, thus they need to maximize their writings in the page. However, Azura complemented the participants for their organized thoughts in newswriting giving the readers an informative news.
After the workshop, Ms. Antonieta R. Lim, Regional PIO II gave updates on the new DPWH memorandum and the plans for the next quarterly workshop/ meeting.
The one day conference was hosted by Eastern Samar District Engineering Office and Samar 2nd District Engineering Office.
P3 guidelines set; DTI to introduce national conduits
By DTI-ROG
April 18, 2017
MAKATI CITY – As funds for the Pondo sa Pagbabago at Pag-asenso (P3) expected to be released anytime soon, the Department of Trade and Industry (DTI) and its micro-financing arm Small Business Corporation (SB Corp) have ironed out the guidelines of its implementation that will help micro entrepreneurs throughout the country.
Being the administration's program to provide an affordable micro-financing for the country's micro, small and medium enterprises (MSMEs), the P3 funding program provides micro enterprises an alternative source of financing that is easy to access and made available at a reasonable cost.
"We're very much excited because this is our vision in the agency – to help underprivileged by giving better chances to elevate from poverty. Through this micro-financing program, those from the bottom of the pyramid will get to climb the ladder by expanding their businesses," DTI Regional Operations Group (DTI-ROG) Supervising Undersecretary Zenaida Maglaya said.
DTI Secretary Ramon Lopez is set to introduce the national conduits and local Micro-financing Institutions (MFIs) for the P3 program.
The Pondo sa Pagbabago at Pag-asenso (P3) is a P1 billion financing program intended to give MSMEs better access to finance and to reduce their cost of borrowing. The fund will also give priority to the country's 30 poorest provinces.
Following President Rodrigo Duterte's directive to replace the "5-6" money lending system, the P3 is also seen to help stabilize supply and cost of commodities in public markets, encourage small entrepreneurs to grow their businesses, and offer employment and generate income for Filipinos.
The P1 billion fund of the P3 program from the Office of the President will be coursed through the SB Corp., which will accredit partner institutions such as non-bank MFIs, cooperatives and associations to serve as conduit for the P3 funds. With borrowers identified through these, collection of repayments will be efficient.
"We're very grateful that this Program has become a reality. MSMEs now have an option to avail of cheaper funds to expand their business," Maglaya explained.
The P3 Program was launched in Tacloban in Leyte on January 25, San Jose, Occidental Mindoro on January 27, and Alabel, Sarangani last January 30.
The primary beneficiaries of the P3 Program are microenterprises and entrepreneurs that do not have easy access to credit. These include market vendors, agri-businessmen and members of cooperatives, and industry associations.
P3 will also make it easy for borrowers since it will only require minimal documentation requirement; easy to access with only one (1) day processing of application; low cost interest at 2.5% per month; and easy payment with collection on a weekly or daily basis, as necessary.
Loan amounts to end-borrowers will range between P5,000 and P100,000, with no collateral requirement.
PH exports continue to grow, up by 11% in Feb 2017
By DTI-TIPG
April 18, 2017
MAKATI CITY – Philippine exports posted an increase of 11% with total sales of $4.782 billion for the month of February 2017, marking its third month of positive growth according to a report released by the Philippine Statistics Authority (PSA).
For February 2017, eight out of ten top major Philippine exported goods rose with electronic products comprising 51.6% of the total exports revenue amounting to $2.470 billion compared to $2.131 billion registered in the same period last year. Other products that increased include cathodes and sections of cathodes, of refined copper (946.9%); other mineral products (107.5%); coconut oil (66.5%); electronic equipment and parts (64.9%); metal components (29.4%); other manufactures (20.1%); electronic products (15.9%); and chemicals (9.6%).
United States (US) topped other Philippine export destinations for the said month, accounting for 15.6% to total exports with receipts valued at $745.22 million. It is followed by Japan with 15.25% share with revenues amounting to $728.35 million.
The increase in February 2017 exports lifted the cumulative value of merchandise exports by 17.36% for the first two months of 2017 compared to the same period in 2016, based on preliminary data from the Philippine Statistics Authority (PSA).
Continued export growth can be attributed to the significant increase of Philippine electronic products by 13.24% in the first two months of 2017. This stemmed from the positive performance of the six out of nine subsectors of the industry which contributed 96.74% share in the cumulative total value of the industry.
Department of Trade and Industry's Export Marketing Bureau (DTI-EMB) noted that the increasing efforts of the Philippines in strengthening ties with its ASEAN neighbors including China is expected to sustain the growth of the sector in the coming months.
"Enhancing trade promotion efforts to huge consumer markets is seen as a viable strategy in sustaining the performance of Philippine exports in the coming months," said DTI-EMB Director Senen M. Perlada.
As the Philippines serves host for this year's ASEAN Summit, the country is pushing for the conclusion of the ASEAN-led Regional Comprehensive Economic Partnership (RCEP) negotiations. RCEP is the free trade agreement being advocated by the ASEAN 10-member states with its six (6) dialogue partners including China, South Korea, Japan, Australia, New Zealand, and India.
"RCEP is the chance to balance the country's trade deficit, especially with China," emphasized Perlada.
Among selected trade-oriented economies in Asia, the Philippines placed 9th in terms of exports growth, a decline after it placed third last month. Vietnam topped the list for February 2017 with 29.6% recorded exports growth, a significant increase after dropping to among the worst performers for January 2017.
"We see a trend of recovery among economies in the first two months of 2017. For us in the Philippines, the numbers are healthy. While we ranked 9th for this month, on a year-to-date (YTD) analysis among selected trade-oriented economies, we placed third in terms of export growth. This is a signal of a robust export sector," explained Perlada.
NPA threats led to massive evacuation in Calbiga
By DPAO, 8ID PA
April 11, 2017
CAMP LUKBAN, Catbalogan City – About 549 household from the barangays of Cambagtic, Bulao, San Mauricio, Guimbanga, Minata, Sinalangtan, Caamlungan, Binangaran, Daligan and Buluan all of Calbiga, Samar fled their respective communities to seek shelter to the town gymnasium from April 4-7, 2017.
One of the Barangay Chairmen from upper barangay claimed that residents were forced to evacuate on the grounds of threat from communist terrorists that they will conduct an attack against the 87th IB troops at the said area and they were ordered purportedly by the New People's Army to troop down to avoid being caught in a possible crossfire with government troops. The passing of the villagers of Canbagtic to other barangays spread like wildfire of the above mentioned rumors which the residents panicked and also evacuated, triggering a mass exodus to the town gymnasium.
Combined efforts of 87th IB, Municipal Police Station (MPS), Municipal Social Welfare and Development (MSWD) and Local Government Unit (LGU) reached at a dialogue with the evacuees to solve the current situation represented by their respective Barangay Chairmen, agreed to convince the residents to return to their community.
Local DSWD distributed relief goods to the evacuees and the LGU of Calbiga provided trucks for transportation back to their respective barangays. Most of the evacuees returned to their communities but some refused and opted to stay at the covered court as of press time.
Your Army in Eastern Visayas is deploying community peace and developments teams which are encouraging community based initiatives defined by the local communities, with local government units coordinating efforts against insurgency, geared towards presenting long-term solutions while at the same time addressing the immediate needs of the local community.
A month before the UN review on PH rights compliance:
Karapatan submits cases of political killings under Duterte to UN
By KARAPATAN
April 11, 2017
QUEZON CITY – In a letter of allegation submitted to the United Nations Special Rapporteur on Extrajudicial/Summary or Arbitrary Executions Ms. Agnes Callamard yesterday, April 10, 2017, Karapatan submitted documentation on forty-seven (47) victims of extrajudicial killings in the Philippines under the Duterte administration, in line with the continuing counter-insurgency program of the government.
The said cases were submitted a month before May 8, 2017, the 3rd cycle of the Universal Periodic Review on the Philippines at the UN Human Rights Council, a process whereby the human rights record of a country will be examined by other State. The period under review covers the last four years of the Aquino administration and the first months of the Duterte government. Karapatan also submitted similar complaints during the Arroyo and Aquino administrations.
"The victims of killings are peasants, indigenous peoples and workers; many faced harassment and villification by the military because of their advocacy and actions to defend people's rights and are thus considered as human rights defenders," said Cristina Palabay, Karapatan Secretary General, in her letter to Callamard. Karapatan urged Callamard to consider, investigate, make recommendations and take any appropriate actions on the cases.
"Despite the 2008 report to the United Nations Human Rights Council on the Philippines by your predecessor, Prof. Philip Alston, strong recommendations on extrajudicial killings perpetrated as part of counter-insurgency programs, was unheeded both by the Arroyo and Aquino governments. Throughout both administrations, political killings of peasants, indigenous peoples, Moro, workers, women and youth continued and intensified. Under Arroyo, Karapatan documented at least 1,206 individual victims of extrajudicial killing. Under Aquino, there were 334 victims of extrajudicial killing," Palabay explained.
Karapatan said that "under Duterte, from July 2016 to March 31, 2017, a total of 47 cases of political killings have been documented by Karapatan."
"These killings are all in the context of the counter-insurgency programs implemented from one regime to another that supposedly seek to end the armed rebellion of revolutionary movements in the Philippines. From Arroyo's Oplan Bantay Laya, Aquino's Oplan Bayanihan and to the current Oplan Kapayapaan of Duterte, these counter-insurgency programs have victimized thousands of Filipinos, including struggling communities, tagged as "enemies of the State," she further stated.
Karapatan expressed hope "that Callamard's findings about the gravity of political killings in the Philippines will convince the Duterte government to completely junk counterinsurgency programs of which EJKs are a major aspect, to issue strong warnings to and prosecute EJK perpetrators, and continue to pursue his efforts at attaining just and lasting peace with the NDFP and the Moro liberation movements."
Palabay said they are working with Rise Up, a campaign network of faith-based institutions and people's organizations, in preparing similar complaints that will be filed at the UN on cases of extrajudicial killings in line with the Duterte administration's war on drugs.
Karapatan is also in the process of preparing documentation on other cases of human rights violations such as illegal arrest and detention of civilians and activists, forcible evacuation and bombing of communities, which will be forwarded to relevant mandate holders. The organization also co-convenes the Philippine UPR Watch, a network of faith-based and human rights organizations that engages in the UPR process which will send a delegation of human rights defenders to the UPR this May.
Car Awards Group, Inc. (CAGI) kick starts a packed 2017 season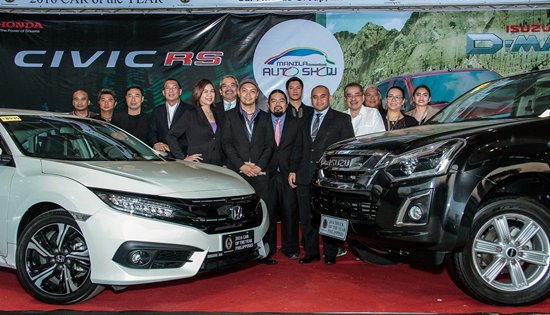 Press Release
April 6, 2017
MANILA – To start the ball rolling for the new 2017 season, the Car Awards Group, Inc. (CAGI) held their momentous launch events at the Manila International Auto Show (MIAS) at the World Trade Center in Pasay City last March 31, 2017.
With the continuous vision of keeping the Filipino consumer informed of the best cars for sale in the market, CAGI not only kick started the rigorous search for the best vehicles contending in the Car of the Year Philippines (COTY-P) and Truck of the Year Philippines (TOTY-P) awards, but also opened the doors to the world of two-wheelers with the inauguration of the Motorcycle of the Year Philippines (MOTY-P).
"By welcoming new blood into our fold, the organization is expanding its reach, and tapping into the expertise of the motorcycle media to adapt our successful model," said CAGI president Ronald de los Reyes during a speech.
"We believe that it's about time that we also give due recognition to our fellow two-wheeled contemporaries on the road," he added.
Special guests representing various sectors of government graced the launching ceremonies, such as Department of Tourism assistant secretary Inaki Jose and Department of Public Works and Highways undersecretary Atty. Karen Jimeno.
"The state of our country's infrastructure affects our car preferences," Jimeno mentioned in her speech as she related the event to current local issues.
Since 2004, CAGI prides itself of holding annual test fests, where all vehicle entries go through a strict process of classification and sorting, before they are subjected to qualitative (consumer) and quantitative (performance) testing. Qualitative testing uses predetermined consumer metrics like the ride, fit, and feel, while quantitative testing uses GPS-based hardware to measure handling, braking and acceleration. Each year, winners for each category are announced, and from that winning pool emerges the year's COTY-P, TOTY-P and this time, the MOTY-P.
"We expect more than a 100 motor vehicles consisting of cars, pickups and motorcycles to be tested this season," de los Reyes shared.
Aside from the official launch in MIAS, the usual Test Fest in September and October; and the awards night in November, this year's season will include various dealer talks in April and May, test demonstrations in June and July, and the television special in December – thus further adding more excitement to the jam-packed season.
For the third straight year, www.Carmudi.com.ph presents this endeavor while internationally respected auditing firm KPMG is once again on-board as partner. The latter will be in-charge of all the data handling during the testing process, which consists of data gathering, tabulation, and up to the final audit and release of the official results.
Car Awards Group, Inc. is comprised of members from the following media entities: Business Mirror, Cebu Daily News, Daily Tribune, Malaya Business Insight, Manila Bulletin, Philippine Daily Inquirer, Philippine Star, The Manila Times, Bulgar, Abante Tonite, Mindanao Daily News, AQ Magazine, Autocar.Ph, C! Magazine, Motorcycle Magazine, Power Wheels Magazine, Top Gear Philippines, 2nerMagazine.com, Carmudi Magazine, Iginition.ph, Interaksyon.com, Kotse.com, ManilaSpeak.com, MotionCars.com, Ride and Drive Phils., Speed by MP Turbo, SprocketPh.com, TessDrive.com, TimeAttackManila.com, Yugatech.com, DZMM, Inside Motoring on DZRJ 810 AM, Mellow 94.7, Motoring sa DZME, The Motoring Page on Mellow 94.7 FM, ABS-CBN, Auto Review, Spotlight TV.
DTI cuts bureaucratic red tape on SRP setting
By DTI-CPG
April 6, 2017
MAKATI CITY – Department of Trade and Industry (DTI) Secretary Ramon Lopez recently (April 5) convened the National Price Coordinating Council (NPCC) to closely evaluate the price and supply situation of basic necessities and prime commodities during the first quarter of this year.
During the meeting, DTI discussed its stand to deregulate the setting of Suggested Retail Prices (SRP) on certain commodities to reduce bureaucratic red tape in the system, while it continues to closely monitor the movement of prices of products and ensure fair trade in the market.
DTI clarified that there will still be SRPs on manufactured products but it can be set by the companies themselves for guidance of the supermarkets and consumers. These SRPs will still be closely monitored by DTI.
"We can let the companies set the SRPs because products with competitive market players and several brands, both locally produced and imported, have their 'self-correcting mechanism' on their prices," said Sec. Lopez.
"In fact, prices of brands and commodities that do not pass the approval system of DTI before remained stable and some are even declining because of competition" he added.
Sec. Lopez believes that liberalizing price setting would help spur competition among industries and would further improve their product quality.
"DTI would prioritize the protection of the consumers by ensuring that industries have a competitive business environment that allows entry of brands and players in the market and give the consumers the widest range of choice," the trade chief said.
"We will continue to closely monitor the prices of basic goods, and will have the oversight function to enforce regulation of irregular price increases," added Sec. Lopez, ensuring commitment to consumer protection.
The NPCC will work with DTI on analyzing the industry structure and streamlining the process of price regulation to create a more efficient and effective system for both manufacturers and consumers. DTI would also be working with the Philippine Competition Commission (PCC) to continuously review the industries' structure, and the play of competitive forces, that will ensure optimum competition and best options for quality products/services and affordable price points for consumers.
Samar I proposes P302.932 million tourism projects
By LEVIRESA GETIGAN-BARNIZO
April 5, 2017
CALBAYOG CITY – The Department of Public Works and Highways (DPWH) Samar First District Engineering Office (SFDEO) proposes a total amount of P302,932,000.000 for four (4) tourism projects under its jurisdiction for the year 2018 under the DPWH-DOT Convergence program.
A project cost amounting to P200 Million is proposed for the Improvement/Construction of 5.660 kilometers Portland Cement Concrete Pavement (PCCP) with 6.1 meters width and 230 mm. thickness of Sto. Niño Circumferential Road, Sto. Niño, Samar.
Some P30 Million is proposed for the concreting of 900.0 linear meters PCCP with 3.0 meters half lane width and 230 mm thickness, Access Road from Brgy. Rizal II leading to Mapaso Hotspring, Oquendo District, Calbayog City, Samar.
Meanwhile, some P50 Million, is proposed for the concreting of 1450.0 linear meters PCCP with 3.0 meters half lane width and 230 mm thickness of the Access Road from Brgy. Lungsob leading to Guinogoan Cave, Calbayog City, Samar.
The proposed project cost for the concreting of 1000 linear meters road with 6.00 meters width and 230 mm thickness is P22.932 million of the Access Road from Brgy. Caglanipao Sur leading to Busay Falls, Brgy. Caglanipao, Tinambacan District, Calbayog City, Samar.
SFDEO submitted the pertinent documents for the possible approval of the proposed projects by the Department of Tourism. Approval of the said proposed projects signifies increase of domestic and foreign tourists visiting the said tourist attractions in Calbayog and the booming of economic activities of the locals in the concerned villages.
DILG turns over transport terminal to Hinundayan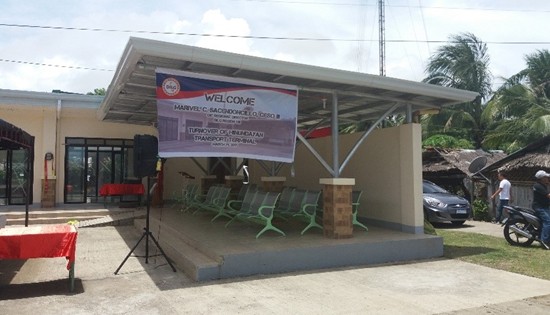 By DIANNE O. DUARTE
April 4, 2017
HINUNDAYAN, Southern Leyte – The Department of the Interior and Local Government (DILG) turned over on March 29, 2017 the completed P3M-worth Transport Terminal to the Municipal Government of Hinundayan.
The Turn-Over Ceremony was kicked off with a blessing officiated by Rev. Fr. Ricarte Olayvar, followed by the ceremonial ribbon cutting. Gracing the event was the DILG RO 8's PDMU Head, Engr. Ofelia M. Pido, along with DILG Southern Leyte OIC-Provincial Director, Jesus P. Naquila, and Cluster Head, Geraldine C. Maquelabit.
Funded thru DILG's Bottom Up-Budgeting (BUB) Program, the multi-million-peso project was also made possible thru the commendable efforts of MLGOO Edgar S. Bayano and under the dynamic leadership of Mayor Alfredo M. Lagumbay and Vice Mayor Elisa C. Cadingan. In his speech, PD Jesus P. Naquila, encouraged the CSOs to continue their active participation in the monitoring of all government projects, not just the DILG's. Meanwhile, Engr. Pido expressed her great joy as well as her high hopes for the completed project to spur more economic activities in Hinundayan.
Mayor Lagumbay upon receiving the symbolic key expressed his deepest gratitude to all who became instrumental to the completion of the project, and with great sense of pride asserted that the completed project is a standing proof that Hinundayan always puts to good works anything they're given with, and given the necessary assistance, "Hinundayan can!"
In attendance also were the local functionaries of LGU Hinundayan as well as the active Civil Society Organizations.
BIR owes each 600K workers P9,000 blood money in 2008 SC tax refund case
By ALU-TUCP
April 2, 2017
QUEZON CITY – The Bureau of Internal Revenue (BIR) owes each 600,000 minimum-waged workers nationwide with an estimated P9,000 "blood money" from the tax they collected for six months in 2008 amid a law exempting the workers from withholding tax, labor group Associated Labor Unions-Trade Union Congress of the Philippines (ALU-TUCP) said yesterday.
In its decision released on February this year, the Supreme Court said minimum wage earners (MWEs) should not taxed because they are exempted from doing so by Republic Act 9502 – the law giving exemption to minimum waged workers from monthly salary tax deductions.
The law became effective June 17, 2008. However, the BIR issued Revenue Regulation 10-2008 and only exempted MWEs six months later. The TUCP filed a contesting petition at the SC nullifying the regulation as contrary to the law.
It is estimated the BIR collected an average P792 a month for six months from each MWEs at that time but the BIR should also be charged with 12% legal interest fees for nine years, said Alan Tanjusay, spokesperson of ALU-TUCP.
"This is a subtle form of injustice done by BIR for minimum-waged workers who depended on their daily pay to make both ends meet. The amount of money the BIR collected is blood money that could have been spent to buy food, pay for tuition fees and purchase medicines," Tanjusay said.
He said the ALU-TUCP is urging the SC to hasten the specific implementing rules and regulations that lay the mechanism for the actual refund.
"We suggest the cash refund should be coursed through the employers if the employers are still existing. If the company has shut down, we suggest the refund should be disbursed through BIR regional offices," Tanjusay said.
Refund by means of tax credit is more problematic because most of minimum-waged earners at that may have become unemployed or remained at the same minimum waged level and so they are still tax-exempt, Tanjusay added.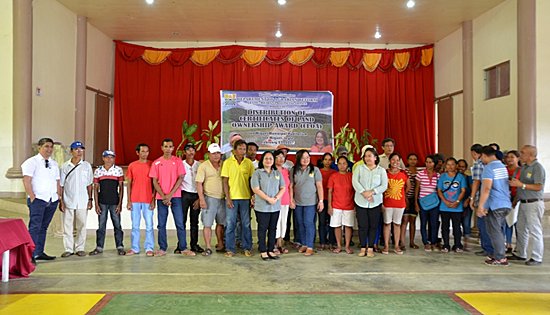 Some of the 84 agrarian reform beneficiaries pose, after their ceremonial installation to their awarded lot under the Comprehensive Agrarian Reform Program, with officials from the Department of Agrarian Reform, Registry of Deeds and local government unit together with representatives from the RIGHTS Network and CARITAS. (Jose Alsmith L. Soria)
DAR installs 84 beneficiaries
By JOSE ALSMITH L. SORIA
March 31, 2017
SAN MIGUEL, Leyte – After over 20 years of waiting the 84 agrarian reform beneficiaries (ARBs) here were finally installed by the Department of Agrarian Reform (DAR) to their awarded lots within the Leyte Sab-a Basin Development Authority.
In 1991, DAR handed a collective certificate of landownership award (CLOA) numbered OC-4, covering Lot 1578 in Barangay Capilihan to the beneficiaries under the Comprehensive Agrarian Reform Program (CARP) but failed to install them due to harassment by other farmers in the area.
Leyte Provincial Agrarian Reform Program Officer Renato Badilla who issued the writ of installation disclosed during the ceremonial installation that the area measures 207 hectares.
In September last year, DAR conducted the subdivision survey and revalidation of ARBs to check if those mentioned in the CLOA are still around.
Remegia Labaclado, one of the ARBs installed, wished in her message that the individual CLOAs be released to them soon. She also said that they will immediately till the land and make it productive after having been deprived for two decades.
Meanwhile, Regional Director Sheila Enciso directed DAR's Program Beneficiaries Development Division to discuss with the ARBs appropriate projects that would help increase the farmer's production and income and submit immediately the project proposals to the central office for funding.
Meanwhile, Badilla likewise acknowledged the partnership that has been established between DAR and the Rights, the non-government organization assisting these farmers, which resulted to their installation.
NPA attacks CAFGU detachment, wounding 4 civilians
By DPAO, 8ID PA
March 31, 2017
CAMP LUKBAN, Catbalogan City – On March 30, 2017, a day after the 48th NPA Founding Anniversary, a series of attacks was perpetrated by communist terrorists in different military detachments as part of their offensive operation against government forces. Among these is the NPA attack on the Geparayan CAA Detachment located at Brgy. Geparayan, Silvino Lobos, Northern Samar.
More or less 150 NPAs attacked the detachment which is surrounded by the community of the Brgy. Geparayan which resulted to the casualty of four civilians, namely, Genalyn C. Tulin, 31 y/o; Jocelyn Tulin, 12 y/o; Danica Tulin, 10 y/o and Ruby Jane Tulin, 2 y/o, burning of the detachment, and the loss of one (1) M60; one (1) R4A3; four (4) carbine rifles; five (5) garand rifles and one (1) Harris handheld radio.
The atrocity proved once again that the NPA is no longer concern for the well-being of civilians who are considered non-combatants and a clear manifestation that the communist terrorists do not abide to the Human Rights, International Humanitarian Law and Rule of Law.
To achieve lasting peace and development, your Army in Eastern Visayas is calling the stakeholders and the general public to support the government forces in fighting these communist terrorists. Everyone is highly encouraged to report to any nearest military units any NPA sightings in their area.
Despite this unfortunate incident, rest assured that the 8ID will continuously conduct massive combat operation to deter the evil plans of the NPA and other lawless elements against our peace-loving people in Eastern Visayas.
'Killing us softly' says POWER of ERC's decision to allow PSALM to continue collecting P53.8B in stranded contract costs from consumers
Press Release
March 30, 2017
QUEZON CITY – Consumer group People Opposed to unWarranted Electricity Rates (POWER) today slammed the Energy Regulatory Commission (ERC) for allowing the Power Sector Assets and Liabilities Management Corporation (PSALM) to continue charging electricity consumers with a 19 centavo/kWh universal charge to pay for its stranded contract costs.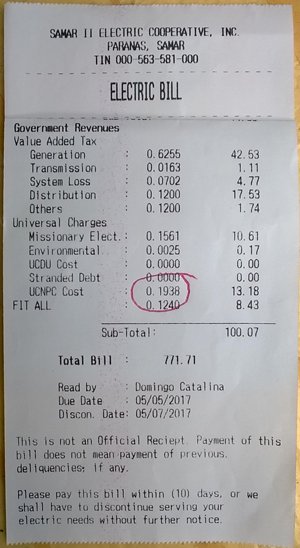 In an order dated March 6 but released only on March 27, the ERC indefinitely extended PSALM's P0.1938/kWh universal charge originally allowed from April 2013 to February 2017. The charge was supposed to cover PSALM's stranded contract costs of P53.851 billion incurred from 2007-2010. But the ERC said PSALM was only able to collect P48 billion by February 2017, thus it should be allowed to charge consumers P5.5 billion more in the coming months.
"The amount might seem small, but they have been charging this to millions of consumers for the last four years, translating to billions already. With ERC's action, consumers will most likely be paying even more for the next nine years. They're killing us softly," said POWER Convenor and former Bayan Muna Rep. Teddy Casiño.
PSALM's stranded costs are due to the onerous "take or pay" provisions in NAPOCOR's contracts with Independent Power Producers (IPPs) which allowed IPPs to charge NAPOCOR even for unused power. It is similar to the much-hated "power purchase adjustment (PPA)" that was abolished under the Arroyo administration. Most of the contracts were signed during the Ramos administration but was continued by succeeding governments, resulting in huge stranded contract costs.
Due to strong opposition to the passing on of such costs to consumers, it was only in 2013 that PSALM was able to get ERC approval. But said charge was supposed to have ended last February.
By extending the 19-centavo universal charge, POWER says the ERC is setting a bad precedent for PSALM to charge additional stranded contract costs covering the years after 2010, including stranded debts estimated at P245 billion. At present, PSALM has pending applications in the ERC to pass on P35 billion in stranded debts and P70.12 billion in stranded contract costs to electricity consumers. This will be reflected in monthly power bills for the next nine years, at least.
"Electricity consumers are being made to suffer the consequences of NAPOCOR and PSALM's bad decisions. The original debt to be passed on to consumers was only P255 billion in 2001 as mandated by the Electric Power Industry Reform Act (EPIRA). This was supposed to be covered by the sale of NAPOCOR's assets. But the reverse happened and PSALM was left with an even bigger debt plus stranded contract costs. Why should our people suffer for PSALM's incompetence? This is unjust and cruel, considering we already have the highest power rates in Asia!" said Casiño.
Last January, Energy Secretary Alfonso Cusi announced that the Malampaya Fund would be used instead to cover PSALM's stranded debts and stranded contract costs so as not to burden consumers. "So why is the ERC now allowing PSALM to continue charging consumers for something that the government already said it would shoulder?" asked Casiño.
Casiño called on Congress to investigate ERC's actions and said POWER was studying options to file with ERC or the Courts to put a stop to PSALM's charging of its stranded debts and costs to consumers.
Empowering jail paralegals in the decongestion effort
By ICRC
March 30, 2017
MANILA – The Bureau of Jail Management and Penology (BJMP), with the support of the International Committee of the Red Cross (ICRC), launched an electronic learning platform as part of its jail decongestion initiatives.
The Electronic Paralegal Learning Module (EPLM) is an interactive offline learning platform containing basic legal modules and resources. It aims to support jail paralegals' continuing education and give them an electronic resource center for timely interventions to detainees. The EPLM is distributed in USB sticks that users can easily plug and play on their computers even without internet connection.
The EPLM will benefit more than 400 BJMP paralegal officers nationwide. This will help them monitor the cases of detainees undergoing trial, and coordinate with criminal justice stakeholders such as public attorneys, law enforcement, court staff and judges, among others.
"We developed this learning platform based on the challenges faced by our paralegals, which include lack of training and varying availability of resource materials in jails. By ensuring that our paralegals have all the necessary tools and resources, we will be able to capacitate them so they can help us process the inmates' cases and decongest our jails," said Jail Director Serafin Barretto Jr., BJMP chief.
The learning platform ensures paralegals in all BJMP jails access to topics such as criminal procedure, modes of early release, time allowances, alternative dispute resolution, rights of the accused, international standards, and negotiation with justice stakeholders.
In addition, the EPLM provides paralegals access to national laws, BJMP manuals, paralegal manuals and examples of written interventions that would help them facilitate timely and meaningful assistance to detainees.
The EPLM was pilot tested in 15 BJMP jails in Regions 3 and 4-A, involving 22 paralegals. It will be available in all BJMP jails nationwide in April 2017.
The ICRC, a neutral, impartial and independent humanitarian organization, has been visiting places of detention in the Philippines after World War II. It supports the BJMP in its efforts to improve the conditions of detention and the treatment of detainees.
For the past 10 years, the ICRC has been assisting the BJMP in projects aimed at providing relief to the endemic national jail congestion rate averaging at 555% as of February 2017. Jail paralegals are essential to the BJMP's initiatives to ease the congestion of jails in the country.