HONG KONG SAR: Police brutality and inhuman treatment of WTO protestors condemned
A Statement by the Asian Human Rights Commission (AHRC)
December 18, 2005
The brutality and inhuman treatment of the protestors against the World Trade Organisation (WTO) by the Hong Kong police comes as a shock and must immediately be stopped. On December 17, 2005 unarmed protesters attempted to enter the Hong Kong Convention Centre, where the WTO ministerial conference is being held. The response of the police was to use pepper spray and tear gas on the protesters. Due to this excessive reaction, it was reported that some protesters removed some wooden fences on the streets, resulting in minor clashes between the protesters and the police. Despite the protesters being unarmed, the Hong Kong police commissioner declared the peaceful demonstration as a violent riot against Hong Kong law and pledged to take serious action against the protesters. At about 4am on December 18 about 500-600 protestors, mostly South Korean, were arrested and detained in various police stations, including Kwun Tong police station. They have now been taken to the Kwun Tong Magistracy. Another group of about 400 protesters of various nationalities, including Hong Kong residents, who staged a peaceful sit-in on the streets were also surrounded by the police and barred from returning to their homes and hotels. At the time of writing, these people remain on the streets, without access to food or blankets.
The Asian Human Rights Commission (AHRC) has been closely watching the protests relating to the WTO in Hong Kong, and several staff members have witnessed various incidents of excessive police violence, particularly on December 17. On that day, the protestors had a clear objective: to reach the venue of the WTO ministerial conference and make their voices heard. The entire objective of the police however, was to deny the protestors their right to movement. The protestors then confronted the police lines and tried to push through the police barricades to move closer to the Convention Centre.
During these confrontations, the police were visibly armed with protective gear including helmets, gas masks, shields and batons. The police also used water cannons on the protesters near the designated protest area, provoking the protestors. This also outraged many local bystanders, who began shouting 'Don't hit/attack people!' to the police. While the use of water cannons was an unnecessary and disproportionate response to the demonstration, it was also evident that the officers could not even control the water cannons effectively, at times directing the water at journalists and other supporters of the demonstrators. Pepper spray was also excessively used on the protesters, despite earlier criticisms from civil groups regarding police usage throughout the week.
At about 5:30pm on December 17, protestors began taking different routes towards the Convention Centre, overpowering some police lines. Staff of the AHRC witnessed protestors walking and running along the streets with flags and drums, causing no disruption to any local property. Plain clothed police however, were seen yelling at MTR (Mass Transit Railway) staff near the Wan Chai Playground to close the gates of MTR entrances when the unarmed protestors were peacefully going along the streets. A little later, a group of police officers in riot gear began marching along the street, yelling at bystanders--mostly Hong Kong residents--to move away. The police were clearly nervous and overreacting, even though they outnumbered the approximately 1,000 un-armed protestors three to one.
When the protesters approached closer to the Convention Centre and clashed with the police, the police used tear gas for the first time. The protesters continued to remain on the streets while police cordoned off the area and surrounded them. A few hundred South Korean farmers were arrested and they were herded into police buses with their hands tied behind their backs.
Also on December 17, the Hong Kong police surrounded about 400 protestors who were sitting on the streets. Among the protestors are South Korean farmers as well persons of various nationalities including Indonesians and Hong Kong residents. They have been kept on the streets for over a period of 12 hours, without food, sanitation or blankets. Even those who wanted to return to their homes or hotels have not been allowed to leave. They will most likely be arrested soon.
The AHRC unequivocally condemns such inhuman and forceful treatment of unarmed protesters by the Hong Kong police. It is evident that far from the professional and rational behaviour expected of the police, they have provoked violence, overreacted and used excessive force. It is essential that the Hong Kong Police respect the rights of all persons in Hong Kong, regardless of their nationality, including their freedom of expression, assembly, movement and right to protest. All those at present protesting against the WTO are doing so because their livelihoods are being threatened. They are not sure for fun. Fellow poor farmers in South Korea donated money to pay for the South Korean farmers to come to Hong Kong. As they are barred from voicing their concerns at the actual conference, protest is a legitimate means through which they can he heard.
The AHRC therefore demands that all protesters, including South Korean farmers, detained in Hong Kong police stations be released immediately and unconditionally. All other persons on the streets must also be allowed to return to their residences. The Hong Kong Government must immediately intervene and make assurances that the rights of all persons in Hong Kong, including the right to protest, freedom of assembly and movement will be respected. A step in this direction is for the Hong Kong police to bring an immediate stop to the use of violence against protestors. They should also publicly apologise for the use of excessive force against the protestors and their ill treatment.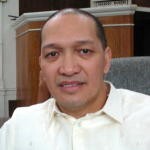 Privilege speech of Hon. BARTOLOME R. CASTILLO III
A privilege speech submitted to the Sangguniang Panlalawigan of Samar by Board Member Bartolome R. Castillo III, PCL Provincial Federation President, during its regular session on December 6, 2005
Good morning Hon. Presiding Officer and colleagues:
I stand before you this morning as a matter of privilege.
Lately we are again hounded by numerous questions regarding a DENR ruling on the lifting of the logging moratorium in Samar to San Jose Timber Corp. (SJTC). SJTC has advertised a whole page ad, I read on Bulletin Today daily, which explains that the change of events has no political connection whatsoever. Protest against the action of DENR reached national televisions explained by anti logging advocates from various NGOs and the catholic hierarchy of the whole Samar Island.
Colleagues, I know that eventually our stand will be asked regarding this matter, as I was already been. May I refresh you then that when I signed a moratorium resolution to this effect last 2003, my assumption then was we were still in the process of preparing all the safety mechanism necessary to safeguard our forest. But never had it cross my mind that the moratorium would be permanent, as it now appears.
Basing on the account of anti logging and mining advocates, the tragedies of Ormoc, Southern Leyte and Quezon province, to name a few, prompted them to seek for a moratorium. They lobbied from this august body to the halls of congress and succeeded. We overwhelmingly passed a resolution supporting the moratorium. Yes we had a moratorium since then, but what have we done so far to our claim of denuded forest and mismanaged logging and mining concessions during the moratorium? I did not see anyone planting trees to our denuded forest, as we should. We have not submitted before this august body a recommendation or a blue print for a sustainable forest management up to this date. Were we just after a stop of logging and mining, per se? Are we against logging and mining or the bad effects of it that we do not like? We clamor for the stop of using our resources but inconsistently shout for a fight against poverty? If we stop the utilization of these blessings unique to our province then have we crafted a program to fight against poverty?
Where then is the direction of this province in our fight against poverty? Do we still need some years more to craft a viable program to eradicate poverty that is why we need more time and a longer moratorium? Were three years not enough for us? What stage are we now on our preparation of the blue print since three years ago, if there's any? The truth is we have not started yet, or not that I know. Shall we wait forever? Will poverty be our legacy to the next generation? Is this not the reason to our advocacy against logging and mining, protecting and conserving these resources for the next generation? What legacy then? Poverty? Idle resources? Yes no floods, no mudslides, in a short term but eventually all these will happen because of illegal loggers and the absence of a sustainable forest management program. And worst still the hungry stomachs and the perpetual struggle of our kababayans for their daily living will be there.
Are we really serious in eradicating poverty in our province but in contrast we are blocking any development or utilization of our resources? Much worst, what I am afraid of, if our good intentions, because of our fears, might just being capitalized by those who have been constantly against progress then, now and forever. Will this poverty be our legacy to the next generation on the guise of passing on these resources to them lying idly before our noses? Will this be our way of washing our hands by avoiding the responsibility because of our stubborn ideals? Shall we not embrace and trust new scientific method and technologies to prevent the occurrence of these tragedies we fear as effects of logging and mining? Should we give up thinking of ways to make these tragedies a step forward to a permanent solution than as a disaster? Should we forget that those lessons can make us more vigilant and cautious and can keep us wiser in facing the problems that may arise? That it could inspire us to craft efficient safeguards to guarantee that these tragedies will not happen during our watch.
Why be afraid of what may or may not happen? Should we pass on this responsibility to the next generation? Can't we trust ourselves? What is the guarantee that the next generation will be wiser than we are, anyway? If we cannot trust ourselves now how much more if we leave this responsibility to the next generation when we will no longer be here on earth to see it? Or are we just lazy to labor for the best of our people now and the next generation? If we had not wavered to watch the total log ban, why can't we continue to watch the logging concessionaires comply the regulations we will be crafting? Let us join hands for progress not stagnation and idleness.
Colleagues we have to stand firmly to do the right thing for the good of the majority of the people of Samar, may it be unpopular to the few. Let our constituents enjoy the fruits of the blessings unique only to our province. We have to remember that not all provinces in the world have been blessed as we are. Should we not maximize the utilization of these blessings before God take it back from us like the parable of the talents? Let us make sure that in doing so we can solve the prevalent and much pressing problem of poverty now than to fear of the future that can be avoided. Give our people a taste of progress. Give development a chance. I am sure this will be the best gift we can give to the next generation, than passing on to them the poverty we are experiencing now.
What I am saying, colleagues, that the effort we use now to block and rally against the full utilization of our resources is as much the same should we give progress a chance. Let us not give up. Let us open our minds to new technologies. In the end, what is important is to embrace development while protecting our environment. That is my advocacy. This could be done if we are united, NO PROS NO CONS but open to reasons. Let us trust ourselves. Let us help our impoverish province rise up, this may be our only chance left. Let us then harmonize conservation with development.
An Open Letter to our countrymen

By BART SAUCELO
December 8, 2005
Dear Kababayans,
In our desperation we are forced to beg for your kindness to give us a chance to be useful and productive by giving us jobs or livelihood. We have tried what we could do to support our families. We reached the end of the rope and our last resort is to beg from our fellow Filipinos who are more fortunate to be in a position to help. But we do not want dole outs. We want work.
We are millions languishing in poverty. We desperately need to work and support our families. We do not want to be parasites of society. We want to contribute to the development of our country. Give us a chance to prove what we can do. Help us by creating jobs and we will pay you back with hard and honest work. We will increase your wealth by our work if you only give us a chance.
We can no longer depend on our government which is so infested with corruption and burdened by fiscal crisis. Our only hope lies on our countrymen who have the heart and the means to help. We are asking for work in order to support our families but which can also help the economy of our country.
Please create jobs for us and for our country that we may not continue to wallow in poverty and for our country to continue to suffer the humiliation of being the sick man of Asia. We urge you to support and participate in the GLOBAL FILIPINOS FOR PROGRESS UNITED COOPERATIVES PROGRAM (GFPUCP) which provides livelihood for the poor like us. Please visit http://www.globalfilipinosforprogress.org and click on PROGRAMS.
Thank you and may God bless you with more fortune for your kindness.
The poorest of the poor
Rescind the DENR Order to Resume Logging Operation in Samar
A Joint Pastoral Statement of the Bishops and Clergy of Samar and Leyte
December 2, 2005
"Simon, son of John, do you love me more than these?...Tend my sheep," (John 21:15, 16).
As pastors of the Lord's flock we have the responsibility to listen to his voice in the cry of the least of his brothers and sisters. No less than that is our duty to care for the earth, even as we humbly strive to imitate Him who looks after the "birds in the sky" and the "lilies of the field" to express his greater love for his people (Mt 6:26, 28).
Moved by this unparalleled love of the Lord for his flock, we, the Bishops of Samar and Leyte, with the concurrence of the Metropolitan Archbishop of Palo and his Auxiliary, together with our respective Clergies, petition the Secretary of Environment and Natural Resources, Michael T. Defensor, to rescind his August 15, 2005 Order allowing San Jose Timber Corporation to pursue logging operations in Samar Island.
There are vital reasons behind our common stand.
1. In our judgment rescinding the DENR Order is a demand of the people's welfare. That welfare, after all, is the highest law (salus populi suprema lex). As long as the specter of destruction to life, livelihood and property, to a balanced and wholesome ecosystem is poised on them by the imminent loss of critical forest cover and watershed, our people will not be helped even financial or economic gain. In fact, material benefits alone do not determine our people's welfare because even financial and economic considerations cannot supersede such other vital human concerns as our people's security, spiritual and moral health, among others. Working for our people's true welfare means respecting our peoples' true nature; for we not only have bodies but spirits as well. Physically and spiritually, we need our forest cover intact and healthy.
2. The issuance of the Order came in the wake of a morally compromised situation: two public officials sharing favors that seem mutually related to one another. A Senator of the Republic helping to confirm the appointment of a DENR Secretary who himself issues an Order allowing the Senator's logging company to operate again clearly does not at all inspire confidence in the absence of political trade-off between powerful people at the expense of Samar Island and its hapless people. Nor is it even tolerated by Article 6, Section 14 of the 1987 Constitution which bans Senators and Members of the House of Representatives from being "directly or indirectly interested financially in any contract with, or any franchise or special privilege granted by the Government, or any subdivision, agency, or instrumentality thereof, including any government-owned or controlled corporation, or its subsidiary, during his term of office. He shall not intervene in any matter before any office of the government for his pecuniary benefit or where he may be called upon to act on account of his office." Rescinding the Order, therefore, rights a wrong and rekindles hope. It will, moreover, prove the seriousness of the government's thrust against even a semblance of graft.
3. The DENR decision stands on the wrong side of the moral equation. For example, the Order champions the supposed "prior rights" of one public official and one corporation but tramples under foot the "more prior" native rights of the people of Samar Island. The Order keeps alive a business but it threatens the very survival of peoples and very precious flora and fauna: 80% of Samar's old growth forest, Samar's critical watershed, 2,400 acknowledged rare species of blooms, 197 species of birds, 25 species of reptiles and 12 amphibians. A corporation's right to exist and to operate had been deemed more important than the survival of lowland farmers and their families or even of the Philippine Eagle whose biggest number is in Samar Island, the Philippine Hawk Eagle and the Philippine Cockatoo.
4. The DENR Order has set the clock back on social justice in the country. Social inequity in the Philippines can hardly be uprooted overnight. But it is powerfully given a boost by the Order. A corporation owned by a member of the country's elite is now allowed to rake in more wealth for itself while the masses of Samar's poor will only eke out of the crumbs and may even lose the little that they have of Samar's God-give natural wealth. The Church which sees the advancement of social justice as duly constitutive of the preaching of the gospel (Justice in the World, no. 21) cannot merely view this state of things and let it be. She must raise her voice and say no.
5. St. Augustine used to say, "Love and do what you will (Arma et fac quiod vis!) That is what we are called to do primarily as Disciples of Jesus Christ! Let us love our God who has given us the earth and everything in it! But let us especially love our people and do what we must: save their forests and save our patrimony!
We urge the government and especially Secretary Michael T. Defensor to do the same. Look beyond mere political and economic accommodations: Truly love the people and serve their welfare! How? Rescind the August 15, 2005 DENR Order allowing commercial logging in Samar Island!
May Mary, the Mother of the Savior, intercede for us and our worthy cause!
(Sgd.)
Most Rev. Pedro R. Dean, D.D.
Metropolitan Bishop of Palo
Leyte
(Sgd.)
Most Rev. Leonardo Y. Medroso, D.D.
Bishop of Borongan
Eastern Samar
(Sgd.)
Most Rev. Jose S. Palma, D.D.
Bishop of Calbayog
Western Samar
(Sgd.)
Most Rev. Emmanuel C. Trance, D.D.
Bishop of Catarman
Northern Samar
(Sgd.)
Most Rev. Filomeno G. Bactol, D.D.
Bishop of Naval
Biliran
(Sgd.)
Most Rev. Isabelo Abarquez, D.D.
Auxiliary Bishop
Archdiocese of Palo
(Sgd.)
Most Rev. Angel T. Hobayan, D.D.
Bishop Emeritus of Catarman
Northern Samar
Most Rev. Maximiano T. Cruz, D.D.
Bishop Emeritus of Calbayog
Western Samar
Clergy,
Archdiocese of Palo
Diocese of Calbayog
Diocese of Borongan
Diocese of Catarman
Diocese of Naval
BREAKDOWN! A Letter of Appeal to the Church and Media
A Statement by the Counsels for the Defense of Liberties (CODAL)
November 24, 2005
The killings continue. And no solution is in sight.
Today, there is complete impunity in the Philippines. An average of one militant is killed every week. Seven lawyers have been killed since January this year while nine journalists have so far fallen from assassins' bullets. In many of these cases, no suspects were arrested nor witnesses found. There are no leads either according to authorities.
No decisive action is expected from authorities, especially the police and the military. In fact, many of them are suspects in many of these crimes. The public was shocked when members of the TMG were seen shooting point blank at fallen suspects. More shocking is the justification -the suspects were carjackers. Seven farmers on a highly publicized vigil in Leyte were recently massacred, on the basis of an alleged 'intelligence report' that they are NPAs. Nothing was heard of again of the massacre of a Muslim family in Sulu, no less condemnable than the deadly siege of Bicutan, with its unexplained high death toll. Julius Babao was nonchalantly labeled a terrorist coddler by Pres. Arroyo, with no semblance of serious proof for such charges. No apologies were offered either, after the charge was found to be completely devoid of evidence. All these in complete disregard of what is decent, fair and just. The international community will be shocked with how the already unjust rule of law in the Philippines has completely broken down as killings of activists, journalists, lawyers, priests and even elected local government officials continue unabated and unresolved.
The Counsels for the Defense of Liberties (CODAL) is alarmed with the impunity with which killers get away with it. The killings are different from ordinary crimes perpetrated by ordinary criminals or those that result from actual combat between government and rebel groups. The series of violent killings target unarmed victims exercising constitutional rights -freedom of assembly, freedom of expression, freedom of the press. Despite these and attacks against civil liberties, the government has remained unmoved, unconcerned and inert.
CODAL hopes that a concerted action by the people, including the church and the media will put a stop to the breakdown. We appeal to media editors and publishers to give 'extreme' media attention to the killings and force government to act decisively. We also ask media editors to devote their Sunday editorial on December 4, 2005 to condemn the killings and urge Pres. Gloria Arroyo to also condemn the killings and declare that any perpetrator arrested will be dealt with the full force of law. We also ask the bishops and church leaders to come out on the same Sunday a strong statement condemning the killings and the breakdown. We ask peoples' organizations to come out with strongly worded statements shaming the government into putting a stop to the killings. Maybe Pres. Arroyo will publicly come out and condemn these atrocities this time. It is only through a concerted effort by the people, the media and the church, that we will achieve some respite from the killings, put a stop to impunity and declare to the killers that they will not easily get away with it.