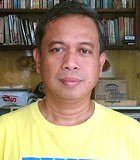 Name: Ray P. Gaspay, Website Publisher
Office Address: Decobeam Cable TV Services, Inc., Catbalogan City, Samar 6700, Philippines
Email: rpg@samarnews.com
Phone: +6355-2512932

Dear Friends:
Welcome to Samar News.com. This web site will provide you the news and information from here at home in Samar, Leyte and Biliran. It is our vision to make Samar News.com a gateway for Eastern Visayas to the rest of the globe.
If you are fond of chatting, we have the LIRIBAKAN Chat Room for you. No e-mail, user name and password required with an easy quick access. Make LIRIBAKAN Chat Room a part of your day!
To join discussions and start talking on different issues affecting our region, we provided a forum section Let's Talk Samar for you!
Want to know the latest weather forecast in our region? We have a 24-hour weather update from PAGASA. And for music lovers, feel the relaxing sound of waray-waray music in My Music Room.
And, if you want others to hear your opinions, greetings, invitations or even panawagan to a long lost friends or relatives anywhere in the world, we have this MESSAGE BOARD for you. To post your message please scroll to the bottom of this page and click create message.
Some helpful hints: Since we are frequently updating our pages, please always refresh your Internet Explorer browser by pressing F5 key.
Name: Alicia Arceo Padilla
Address: Sta. Monica, Sasmuan, Pampanga
Email: alexgray@gmail.com
Date: Jan 9/2019

Myroon pong kamag anak ang mother ko sa Catbalugan Samar Leyte maraming taon na ang lumipas hindi po namin alam kong san po sa Catbalugan Samar Leyte nkatira ang mother ng nanay ko.

Ang name ng mother ko ay c Gloria Arceo. Please lang kung may alam kyu.

Contact me sa no # nato 09950173366
Name: Joy Pastrana
Address: Cavite
Email: rjpas1109@gmail.com
Date: 17sept2018

I hope this page is still up.. i am hoping to meet my birth mother Ellen or Ellaine Cinco. It may not her correct name.

She gave me up for adoption to the Pastrana's wayback 1981 the Subic Naval base in Olongapo City Zambales. I hope to finally meet and see you.
Name: Liza Sabalsa Manahan-Malig
Address: Bacoor, Cavity
Email: tonymalig@yahoo.com
Date: Sept 7, 2017

I am Liza Sabalsa Manahan-Malig. I am looking for my mom's relatives in Catbalogan, Samar. She lost contact with them when she left the province 55 years ago to work in Manila. My mom's full name is: PEREGRINA CEREGINI SABALSA-MANAHAN.

I am hoping that I will be able to find information about my mom's relatives in Catbalogan, Samar.
Name: Marcel Engelberth Soriano Jamias
Address: 4318 Montojo St. Makati City
Email: marceljamias@yahoo.com
Date: Nov 24, 2015

God is with you, please hope you would give any information regarding my relatives basay tacloban. I'm the great great son of don mateo soriano-leoncio/paulina nantin - son angel, juan nantin soriano and daughter felipa.

Hope you could help me find some of my relatives, children, cousins whereabouts, thank you very much and god bless.
Name: Delch Bueno Arnaiz
Address: 45 Balbanero Comp., Alabang, Muntinlupa City
Email: jaydelch.yham25@gmail.com
Date: 07/09/15

Hi would like to say THANK YOU for having a website like this, for those who are member and to the creator.

I was browsing the beauty of Samar when I was unexpectedly reach on this web, where in, it is available for those who have missing family and want them to see and meet. I was really curious when I've read a compose message of MR. ALBERT ARNAIZ GARCIA who is also looking for his relatives in Samar. As he indicated there that he was looking for his mother's family there, where in the name of his mother was exactly the same to my father's sister whom he never see since she left Catbalogan, Samar 32 years ago.

So I tried to contact him and finally it's confirmed that his mother and my father are siblings. My family and his family meet on March 28, 2015 in San Pedro, Laguna except me who is in my work that time.

I am really happy as my father's one of his wish was grant. More power and Blessing to come to all of you !!!!
Name: Alain Wu
Address: New York, New York 10128, U.S.A.
Email:
Date: 18 June 2015

Hope this message reaches Girlie Grimaldi from Catbalogan City, Philippines. Our chance meeting at NYC's JFK airport on a layover to Paris was indeed a pleasure. Thanks for the wonderful company & conversation. I will cherish the memory as long as I live. I'm also hoping to seeing you again in the near future - perhaps soon.

Best regards,
Alain
Name: Hazel Grace Rivera
Address: B83 L32 P4 Mabuhay City, Paliparan 3, Dasmarińas City, Cavite
Email: gracianajing@gmail.com
Date: June 8, 2015

Hi guys,

Hinahanap ko po si THELMA BALATAYON.

Hindi ko po sure kung yan parin ang dala nyang apelyido ngayon. Asawa ko po yung anak nyang iniwan nya sa FLORIDABLANCA, PAMPANGA na si JOHN KENNETH GUARDADO.

Sa mga taong alam kung nasan sya sana po matulungan nyo ako. Mag bibirthday na po kasi yung asawa ko sa June 15. Gusto ko po na makita na nya yung nanay nya kasi alam kong yun po yung gusto nyang mangyari. Sana po matulungan nyo ako. Maraming salamat.

Sa makakapagbigay po ng impormasyon sa taong hinahanap ko eto po yung aking number 09075476324.
Name: Madel Bueno Arnaiz
Address: 45 Balbanero Compound, Alabang, Muntinlupa City
Email: jaydelch.yham25@gmail.com
Date: May/12/15

Hi everyone I'm looking for my father's family at CATBALOGAN, Samar.

My father's name is Mr. Antonio Abasola Arnaiz. To my father's family there, papa is in province now at Bikol, Albay. He never go back to his place since my oldest siblings birth and my brother now is 33 years old in short 33 years been past he never go back there at Catbalogan, Samar.

We his family are convincing him to go there but he refuse because as he said he can't remember anymore on how to go back there. If you are one of his family please contact me on an indicated number above. I am his 5th daughter and I want to meet his family too.

Hope this website will help me to find my family out there. I want to see you all in person I've been searching all this year through facebook but I failed. God bless all!!!!
Name: Ka Chito
Address: Basey, Samar
Email:
Date: March 19, 2015

Surely, regular visitors of this website miss everybody else around here.

May we start reading from each other again, please. Yes, the good thoughts about ourselves, our country and our world... it's time we do so much inspiring one another. It's time we close the old chapter of mudslinging. It's time we show to the whole world we indeed can follow Jesus Christ's teaching on loving our fellowmen.

I cannot do anything about those issues engendered by the Mamasapano faux pas. I can do my share of pursuing peace for Mindanao, especially for our Muslim brethren, by keeping a good sense with my faith in Dear Almighty God's wisdom.

Kumusta kamo ngatanan, labi na an akon mga kasangkayan and everyone's special dear friend, Engr. Ray Gaspay!

Ka Chit
Basey, Samar
Name: Kelguy
Address: Leyte, Philippines
Email:
Date: 10/28/2014

As the day Nov 8 approaches I took time to reflect on the post Yolanda situation. Roads are being repaired. People are ever so slowly putting their lives back in order. There are still tarps on roofs. Some houses look the same as they did the day after the typhoon. Most others have installed roofs but still need massive finish work. My own home has been repaired at my expense but there are several outbuildings that are planned but on hold due to personal finance issues. There are still fallen or broken palms that have not been removed. The bridge on the Tanauan-Dagami road in Brgy Solano to this very day is impassable. A few Barangays have street lights. Others none to date. Government rehabilitation efforts as of last week are being held hostage to President Aquinos demand that the 8000 page Master Plan submitted by Senator Ping Lacson include project start and planned completion dates.

Permanent housing sites are mired in red tape due to the requirement of a build site be at least 2 hectares and have a clean title. In most cases there are more than one lot that compose the site. One lot with a title and another without a title so the National Housing Authority will not release funding so construction can begin. Health centers are mostly repaired. Many School sites have buildings under construction by either the Korean Military or NGOs.

In this area there is no hard line phone or cable TV lines. I noted yesterday that new main Cable TV lines are being installed but the end user lines are not connected. The local market will be moved to temporary stall sites so major construction can begin the first week of November. The relocation of the Police Station and Fire Department is on hold. There is a NEW first ever locally Land Bank that is to open in December. The local plaza has several facilities under construction. All in all things are happening at a snails pace... It will be several more years before things are back to an acceptable norm.
Name: Thelma Arandia Lasala Hood
Address: 4536 Steam Mill Road, Columbus, Georgia 31907, USA
Email: thelmahood10@outlook.net
Date: 9-2 2014

My name is Thelma Hood, I am looking for my mother's relative in Guiuan, Samar.

My mother's name is Maria Arandia and she was married to Alejandro Lasala, Hoping to communicate with them and if they could send me message through facebook.

Thank you very much.
Name: Cesar Torres
Address: California, USA
Email: CesarT1185@gmail.com
Date: 27 August 2014

Ray, how do you sustain your love for public service which is gratis et amore? Diri ka man mabubuhi hin puro paghigugma. Baraan ka nga tawo Ray. Numero uno seguro nga susgaranan.
Name: Jomar Ignacio
Address: Dr. Gonzales, Sabang Baliuag, Bulacan
Email: jomar10ignacio@yahoo.com
Date: 08/04/14

LOLITA GAYOSO BISALDA, LOIDA GAYOSO BISALDA, LORENA GAYOSO BISALDA, and LEA, LITO, LEO GAYOSO BISALDA.

Gusto ko po sana magkaron ng komunikasyon sa mga taong nbanggit sa itaas, mtagal na po kasi kaming walang balita ng nanay ko sa kanila...

Huli po naming balita kung san sa sila tumutuloy ay sa TACLOBAN, SABANG Brgy. 37 reclamation area. My contact no.# 09353263305.
Name: Jemar Somino
Address: Brgy. Migara, Calbayog City
Email: somino_jemar@yahoo.com
Date: June 19, 2014

Greetings!

I've just noticed that other information in this site are not updated specifically the restaurants and lodging facilities. I am just concerned for those visitors who have no any idea about Samar, wants to visit our place and desired to acquire exact information about our place.

Thank you! More power and God bless1:)
Name: Raul Cabrales
Address: Jebi ali, Descovery Garden, Dubai UAE
Email: cabralesraul@yahoo.com
Date:

I would to get in touch with batch 78 SNS pls provide me contact no. of my batch.
Name: Salvacion Villanueva Rivera
Address: Camachiles Resetlement Phase #2, Dau, Mabalacat City, Pampanga
Email: c2m_hot69@yahoo.com
Date: April 23 2014

My name is Salvacion Villanueva Rivera I'm 41 y/o a single mother of 3 children. Umalis ako sa Samar when I was 9 y/o pinasama ako ng mama ko sa isang kaibigan nya sa Quezon City para mag trabaho sa kanila bilang isang katulong.

I'm looking for my family in Catbalugan Samar sa may Camp ng mga sundalo sa bundok. My mother's name is Asuncion Rivera and my father's name is Teofilo Villanueva, my siblings names are Beatriz Villanueva and Lolita Villanueva.
Name: Adoracion Aguilar Arellano
Address: Kaybagal South, Tagaytay City, Cavite 4120, Philippines
Email:
Date: April 08, 2014

I have been looking for the ascendants of my father, Salvador Velasco Aguilar.

His mother, Virginia Velasco was from Samar. Unfortunately, my grandmother, Mrs. Virginia Velasco had passed away when my father was a teenager. We have not seen any of the relatives of my father from Samar, and we do not know the exact place of my lola in Samar.

My lola Virginia had two sisters named Pistang or Teofista Velasco who married to Mr. Guevarra, and her other sister was Lola Dading.

Please help us have information about my lola. My lola Virginia and her two sisters had already passed away. But, we still want to see the immediate relatives of my father.

Kindly post my message. I am hoping that you can help us find our relatives.

Please notify me in my address above. In case there will be kapatid- IGLESIA NI CRISTO who can read this message, please help me find our relatives in Samar.

My locale is in Tagaytay. Thank you so much.
Name: Scott
Address: USA
Email: Wingnut13@outlook.com
Date: 3/24/14

Looking for a long lost friend. She is from N Samar. Her name is Adelina E Mogar. Its has been a long time and miss her smile very much.
Name: Bruce
Address: Hollywood, Florida 33024, USA
Email: pbncharitykids@gmail.com
Date: 01-05-14

FREE PAPAYA SEEDS!

The charity has received a donation of many thousands of Papaya tree seeds, not GMO! These seeds are to be given away for free to any farmers on Samar who request them. Intended for the poor or small family farmers, not plantation owners. Eastern or Western Samar farmers damaged by Yolanda are encouraged to avail of this free seed give away. Seeds will be available in March 2014. There will also be some other seeds available of different vegetables.

Send us an email at pbncharitykids@gmail.com or a txt to Marla at 0929-756-6865

Bruce (Joe Kano)
www.philippinebasicneeds.com
Name: Waray Waray
Address: Samar
Email:
Date: November 20, 2013

The catasthropic typhoon has came and went, leaving your readers in awe why there's an absolute silence about the exsistential event on your part. Is there a systemic failure in Internet infratructure? If so, when can this system start working again?

You see, without this site, everyone is kept on the dark about the conditions of our love ones and all people who maybe lucky or not. From other news sources, we know that Tacloban was ground zero and death and destruction are complete and final. However, Samar, particularly, Taft, to many of us, has so far been in news blackout. Even though, we know that Samar shared the devastation, still we need to know specifics so that we may come out of the darkness from news isolation.

Aware that the first priority is to attain the immediate needs of the victims, we are still counting your much needed service to give us some sense of normalcy and deliver us from deep concerns and anxiety on our thoughts and prayers to everyone. We know you're doing your best to enable this site at once, and we wish you the very best. God bless.

Your fellow Waraynon, Happy Thanksgiving.

Manuel
Name: Julifer Abanto
Address: Bluejay St., Palmera, San Jose del Monte, Bulacan
Email:
Date: 11.18.2013

Magandang araw po nananawagan lang po aq sa lhat ng taga GUIAN EASTERN SAMAR kung sino man po ang nakakakilala kay FERDINAN MODELO JR.

Wala po kasi kaming balita sa knya mula ng pumasok ang bagyo dito sa atin. Sana po ay makontak nmin sya sa pamamagtan ng mensaheng ito. Nag aalala na po kami lahat maaari po kaung mag txt sa akin sa 09074697480.

Maraming salamat po sa inyong lahat.
Name: Julie Ann Avila
Address: 704 Apelo Cruz, Pasay City
Email: ann_jhuls@yahoo.com
Date: November 16, 2013

Sa Mga kinauukulan,

Sir good day to all, I am Julie Ann Avila looking for my relatives Rogelio Avila or Jonathan Estrella, last Nov 8, 2013 Burauen Leyte hit by Super typhoon Yolanda until now I didn't have any news for them I don't what happen if they are alive or missing.

Please help me to find them I saw your column in the net so I'm just hoping and seeking for help to find my all relatives please sir need your immediate response thank you so much.

More power to you.
Name: Gina Gersin
Address: Canteros, Can-avid, E. Samar
Email:
Date: 11-13-13

Hi good morning po. Pwede po ako maki balita sa aking mga anak sa Canteros kina Glenn, Ginlyn, Jonard Gersin. Kung kamusta na po sila. Kng pwede din po magkaroon ako ng kontak sa gov.ng Samar. Lubos ko po inaasahan na makkatanggap ako ng balita jan sa ating lugar.

Salamat po.
Name: Juanita Pacurib Gello-agan
Address: Blk4 Lot10 Hillcrest St., E. Rodriguez, Cubao, Q.C.
Email: jefriegelloagan@yahoo.com
Date: Nov. 12, 2013

Kinakamusta ko po ang kalagayan ng aking mga kamag-anak na sina Olempia P. Verecio at Romio P.Verecio - Tacloban City. Lita Pacurib – Basay, Samar. Meguil P. Puncion, Vergenia Puncion –Balod, Basay, Samar. Tansing Pacurib, Renato Pacurib - San Fernando, Basay, Samar.

Pakikontak na lang po sa # na ito: 09153867414 - Boy Pacurib Gello-agan; 09296249226 - Jefrie Pacurib Gello-agan. At kung pwedi manawagan kayo sa TV patrol o kahit anong media para alam nmin ang nangyari sa inyo.
Name: Lourdes Bacanni
Address: Angono, Rizal, Philippines
Email: undethbacani@yahoo.com
Date: November 11, 2013

Good day...

Please help us to my brother SANDY TAULE BACANI and his wife and son named Arlyn Gravoso Bacani and John Israel Gravoso Bacani where leave in Basey, Samar. We know if there is safe and what is situation there.

Please help us. Thank you and God bless.
Name: Eric Lopez
Address:
Email: mcandase@yahoo.com
Date: Sept. 17, 2013

Dear Samar News,

I am Eric Lopez and would like to ask for your assistance in locating a relative of my wife, a Chinese businessman who has been missing for 16 years now.

His name is Antonio Tan Kilayco, of Iloilo and former Manager of Zenco Footstep in Catbalogan, Samar among other branches in the Visayas and also was owner of Iris Bargainhaus at Allen Avenue, Catbalogan, Samar. This was in the mid-80s.

Mr. Kilayco is about 60 years old now and had contacts in the footwear business in all of Samar.

Hope you can help us by notifying the Chinese community both in Samar and Leyte. We've been doing this for years now but w/out any positive responses ... But it's not yet time to lose hope.

Pls. forward this email to all the people who could possibly help.

Hoping for your kind hearts and swift replies.

Sincerely,
Eric Lopez
Name: Janet
Address: Zone 2, Loguilo, Alubijid, Miss. Oriental
Email: leahjane201369@yahoo.com
Date: Aug.5, 2013

Hi good evening po sa lahat. I'm happy to find this site.

Magtatanong lng po ako kng sino pong nakakilala kay Leopoldo Beduya Jr. taga San Jorge po sya, isa ko po syang friend in how many yrs at may kapatid po syang sundalo si Jerry Beduya at matagal ko na po syang makita or maka usap.

I need your help po kng sino pong nka kilala sa kanya pls give my email to him...alam ko pong hnd na nya ako na alala but I need to talk to him kahit sa email lng...thank you and god bless.
Name: Cyprian Piroch
Address: 118 Wilshire CT, Elyria, Ohio 44035, United States
Email: cyprianx58@sbcglobal.net
Date: 10 June 2013

Hello everyone -

My name is Cyprian Piroch. I am from Cleveland Ohio USA. I will be in Can-Avid in mid-September filming an independent short movie. I plan on doing more local Filipino movies for as long as I can, because of my love for your country, and will be submitting them to festivals around the world.

I am looking for crew members and a very simple house to film in. Filming will be limited hours early evenings during the week and longer hours on the 20th/21st. Extras are needed also. Crew will be compensated based on experience, although no experience is fine. The ability to follow instruction is important. Cast and crew will have end film credit as well as on IMDB.

I have been to your beautiful country several times and am bringing my friend Mike Suglio to help me. He is looking forward to seeing what I've been telling him about for many years. I truly feel at home whenever I am there. This will be my first time in Can-Avid and am also looking for a hotel or hostel/pension house in the area for our stay. We are traveling very light with very little equipment and limited funds. We wish to be situated in the immediate area rather than travel back and forth to Borongan or elsewhere, so if anyone has any ideas, please advise.

Thank you for reading this post and I'm looking forward to seeing you all in September.

Much love and respect—

Cyprian Piroch
Name: Jiegen Codino
Email: jiegen_codino@yahoo.com
Date: June 6, 2013

Hello po! gusto ko po sanang magtanong kung may nabalitaan po ba kayo na aksidente na nangyari sa BARUGO last May 19, 2013 po?

May kaibigan po kasi ako na nagba bike dw po tapos nabangga po nang isang adventure na sasakyan at sinugod po sa Divine Word Hospital at namtay dw po last May 22, 2013 at yung lamay niya ay sa ROLLING HILLS dw po at na cremate po xa last May 26 po.

Galit po kasi yung nanay niya sa akin dhil ako dwpo may kasalanan kung bakit po nmatay anak niya, d ko na po nakita yung bangkay at hindi na rin po ako nakapunta sa Tacloban to check po kung totoo po ba talaga ang sinsabi ng nanay niya na patay na dw po..!

Gusto ko po sanang malaman talaga yung tunay na ngyari kaso galit namn yung nanay niya sa akin. Kaya po sinusubukan ko po na sana matulungan po ako kung sino po ang makakabasa nitong message q.

Ang tanong q po kung meron bang tel # cremation sa Tacloban? may number po ba kayo sa Barugo Police Station? may number din po ba kayo sa Rolling Hills Tacloban?

SANA PO MAY MAAWA SA AKIN NA MABIGYAN PO AKO KAHIT KONTING INFORMATION PO SA MGA TINANONG KO PARA DIN PO KASI MATAHIMIK PO AKO AT MALAMAN KUNG ANO BA TALAGA ANG TUNAY NA NANGYARI SA KAIBIGAN KO PO…

Please txt me or email me - 09487681618/ jiegen_codino@yahoo.com

Salamat po..!
Name: Anabel
Address: Brgy. Palid 1 Leyte, Leyte
Email: anabelderosas@yahoo.com
Date: June 3, 2013

To whom it may concern,

Good Morning. My name is Anabel De Rosas. I am a resident of Brgy Palid 1 Leyte, Leyte and I graduated from Leyte National High School with the Senior Class of 2005.

Presently, I have a desire to attend a University in order to continue my education but mistakenly misplaced my Form 138. Can you please advise me of the procedure to obtain a replacement?

I really need help with this matter immediately and I now find myself in a state of depression due to the failures I've had in other attempts. Thank you in advance! Please feel free to contacted via phone @ 09086075066 or email anabelderosas@yahoo.com

Sincerely,

Ana
Name: Chrisel Mae Mejares Ballos
Address: Lawag, Galas, Dipolog City, Zamboanga del Norte 7100
Email: balloschriselmae@gmail.com
Date: May 22, 2013

Hello poh...Good day!!!!

To Amy Francisco,

Gusto ko po sanang manawagan sa taong nabanggit sa itaas. Gusto ko lang po sanang magkaroon ng komunikasyon sa kanya. Hindi ko poh talaga alam kung saan poh sya sa Leyte. Nabanggit kc ng parents ko na nagkroon daw sla ng lalaking anak ng papa ko. Gusto lng po namin sana makilala at makita ang anak nya. Her's my number… 09468505309 please text me for da updates ..thnx poh.
Name: Eric B. Bogtong
Address: San Luis St., Brgy. Landayan, San Pedro, Laguna 4023
Email: eric.bogtong@yahoo.com
Date: May 5, 2013

I would like to seek your assistance with regards to the family of late ELIAS BOGTONG, former town president 1916-1921.

I would like like to know the story of the family, if there are existing relatives, where does the late Elias Bogtong live their residence, please furnish us information about them, we would highly appreciate you're assistance.
Name: Linbert del Campo
Address: Brgy. Pal-ew, Tanjay City, Negros Oriental
Phone: 09297177281
Email: liza_jimson@yahoo.com
Date: May 3, 2013

To Alma Villamor, her daughter Arlyn Villamor, Abigail Villamor and her son Lemart Villamor:

Hello po, gusto ko po sanang manawagan sa mga taong nabanggit sa itaas. Ako po si Linbert del Campo, gusto ko lang po sanang magkaroon ng komunikasyon sa kanila.

Ako po ang ama nina Arlyn, Abigail at Lemart Villamor. Kung sino man po ang nakakakilala sa kanila, ipagbigay alam po lang sa akin. Matagal na po akong walang balita sa kanila. Nakauwi na po ako dito sa Negros, noong march 2013. Gustong gusto ko po sanang makita o maka usap man lang sila. Dahil miss na miss ko na po sila. Sila po ay nasa Leyte ngayon, hindi ko lang po alam ang eksaktong lokasyon.

Sana po may makapagbigay alam sa kanila na hinahanap ko sila.
Name: Ma. Theresa Ronquillo
Address: Princepe Tupaz St., Novaliches, Quezon City
Email: m.hinay@yahoo.com
Date: April 20, 2013

I want 2 see my father's relatives der in Catbalogan, Samar. He can only remember Maria and Teresita Morastil Ronquillo d names of his sisters. He wouldn't have communication 2 them. I wrote dis message to find my father's relatives there. I hope that through dis message his relatives answer this.

THANK YOU!
Name: Albert A. Garcia
Address: San Pedro, Laguna
Email: aa.garcia@nscb.gov.ph
Date:

Magandang araw po sa iyo sir Ray

Isang mapagpalang araw po sa iyo sir..ako po si Albert A. Garcia 27 yrs.old nakatira sa Blk.8 Lot 6 Jessamine Street St. Joseph Village 9 Phase 2, Barangay Langgam San Pedro Laguna. May asawa at 2 anak na lalaki isang 3yrs old at 2 ˝ months old..at ako po ay empleyado ng isang sangay ng Gobyerno.

Gusto ko po sanang matupad ang matagal ng pangarap ng nanay ko noon pa na makauwi sa kanyang probensiya sa Catbalogan Samar. 48 years na po niya na di nakikita ang kanyang mga magulang at kapatid. Sabi niya po sa akin noon pa na nag-aaral pa lamang ako ay gusto niyang makauwi sa kanila kasama kami na kanyang mga anak, kaya lamang po ay wala kaming kakayahan na makapunta sa Catbalogan Samar dahil kapos din po kme sa pera at isa pang problema ay kung nandoon pa at kung buhay pa ang kanyang mga magulang at kung makikilala pa siya ng kanyang mga kapatid.

Ang pangalan po ng nanay ko ay si LOURDES ABALOS ARNAIZ, 58 yrs.old, ipinanganak noong August 8, 1954...16 yrs old pa lamang daw po siya ng umalis siya sa kanilang lugar sa Catbalogan Samar para magtrabaho dito sa maynila ngunit hangang ngayon po ay hindi pa siya nakakabalik sa knila.. hangang sa mapapadpad daw po siya sa bayan ng Paluan, Occidental Mindoro at nakapag-asawa siya dito kay Ausguto T. Garcia at nagkaroon sila ng 7 anak na limang lalaki at dalawang babae.

Pero ung pang anim na kapatid po ay inampon ng isa naming kamag-anak at yong pang pitong babae ay kinuha nman ng isa naming na kamag-anak nung namatay po ung tatay namin. at yon nga po sa kasamaang palad po ay maagang kinuha ng ating poong may kapal ang aming Ama noong May 14, 1991 kaya mag-isa niya po kaming itinaguyod na magkakapatid..kaya lamang po ay tatlo lamang kaming magkakapatid ang nakatungtong ng kolehiyo sa tulong po ng mga taong nag-ampon sa dalawa kung kapatid at ako naman po ay sa tulong nman ng tito ko na may kaya rin.

Kaya lamang po ay nakapag-asawa rin agad ako at nagkaroon na rin ng dalawang anak kaya di ko rin po maibigay lahat ng hiling ng nanay ko katulad nga po ng kagustuhan nia na makauwi sa kaniyang probensiya para makita niyang muli ang kanyang mga magulang na sina CASIANO ARNAIZ at MACARIA ABALOS ARNAIZ at mga kapatid na sina LUNING ARNAIZ, DIONESIO ARNAIZ, LUNCIO ARNAIZ, FERMINA ARNAIZ, MARIA ARNAIZ at meron pa pong iba na kapatid na hindi na nia matandaan ang pangalan..sila daw po ay nakatira noon sa Baranggay Sitio Baras Catbalogan Samar.

Matagal na rin po akong naghahanap sa mga kapatid nia sa Facebook at sa provincial website ng Catbalogan Samar ngunit hangang ngaun po ay wala pa rin ako nakikita kahit isa sa kanila.matagal ko na rin po gusting sumulat sa inyo noon pa man kaya lamang ay di ko po mapagtoonan ng pansin at medyo busy rin po sa trabaho at pamilya ko...Kaya sana po ay mabasa nio ang liham kong ito at mapagbigyan nio ang kahilingan kong ito para sa nanay ko at para na rin po sa aming magkakapatid upang makilala rin po namin ang pamilya ng nanay namin.

Maraming salamat po at mabuhay po kayo!!!

Lubos na gumagalang,

Albert A. Garcia
09054305877/8964665
email: aa.garcia@nscb.gov.ph
Name: Danilo T. Roa
Address: Catbalogan City, Samar
Email:
Date: April 18, 2013

TO THE EDITOR
Samar News
Catbalogan City, Samar

A Call Denouncing REDS Extortion Activities Upholds

I would like to express my opinion with the recent issue published at InterAksyon.com entitled Bayan Muna to 8th ID spokesman: 'Show proof Reds fund us or be sued' wherein Bayan Muna Representative Neri Colmenares challenged the spokesman of the Army's 8th Infantry Division Captain Gene Orense to show proof of his claims that the New People's Army is funding leftist party-list groups.

The information Orense claimed was contained in a document, "Election Action Plan 2013" that troops of the 87th Infantry Battalion recovered following an encounter in Barangay Rizal, Basey, Samar.

As an avid reader of your local newspaper circulating all over Region 8 name dropping to any party-list groups as front liner of the communist rebels in our province is not new. In fairness, the drastic reaction of Bayan Muna Rep Colmenares is a kind of feeling that usually happens when somebody's reputation is long time tainted.

I just want to clarify that I don't favour anybody but the issue being raised repeatedly before the Local and National Elections occur sounds so familiar and seem a sort of media mileage discrediting both their integrity thereby.

My stance with this recycled issue is that I would rather challenge those party-list representatives especially those allegedly been tag by the government forces as NPA supporters and sympathizers to do their homework first, to honestly spend their pork barrel intended for the underprivileged they are representing secondly, denounce certain individuals, groups, or candidates who violates Comelec regulations.

Whether it is a "permit-to-campaign and permit-to-win" scheme this must be denounce adversely by the Bayan Muna and other parties so that it will somehow clear dark clouds to any doubting voters that they do not have connection at all with the rebels and thus, leaving no space for a candidate to take set in congress or any public position who tolerates extortion activities made by the NPA just to ensure their win ability and survive in our country's political arena.

Thank you and more power.

Danilo T. Roa
Catbalogan City, Samar
Name: M. Acain
Address: San Diego, CA
Email:
Date: Feb. 21, 2013

The best for Mr. Foster to carry out his Dad's last wishes is to contact either the Philippine Consul Office in LA or San Francisco, via email or website. I'm sure there's wealth of information available. Borongan, East Samar capital, maybe another source, but it's half the globe away. Taft, Samar, my ancestral home, may be another source, also at the same locus.

I'm responding to Mr. Foster's plea as a grateful human being who happens to hail from where his father served as hero and liberator to my country, specifically to Samar, a close proximity in the Battle of Leyte, an icon in San Diego's WWII war memorial park.

My best his wishes, and God speed.
Name: Mark Foster
Address: 5781 Lake Ridge Rd., Ukiah, CA 95482, USA
Email: markfoster@pacific.net
Date: 02-09-2013

People of Samar PLEASE HELP! My name is Mark Foster and I live in California USA.

My father was Glen Foster. He served aboard the USS Hoel DD533 during the battle of Leyte Gulf in 1944. The result of this battle liberated the Philippines from the Japanese. His ship was sunk off Eastern Samar. He was one of the few survivors. He recently passed away and his wish was to have his ashes buried at sea near where his shipmates and his ship went down.

If you know of an individual or organization that might help us to carry out our Fathers last request, please contact me.

Any help would be greatly appreciated.

Mark Foster
markfoster@pacific.net
Name: Pete
Address: Virginia Beach, VA, USA
Email: irishnick73@yahoo.com
Date: 17 Jan 2013

I have a friend that lives in Inopacan and went to Apid Island for a day on the 13th Jan. When leaving she said there were big waves and her boat was delayed. Have not heard from her since. Was there any accidents or storms that day? Just worried.
Name: Maria Lourdes Boholst
Address: 6626 Everest Drive, BC, Canada
Email: lourdes_boholst@yahoo.com
Date: jan12 2012

Hey Dennis Almorato its been a long time. Hope to hear from you. Email me if u read this message.
Name: CowboyNextDoor
Address: Basey, Samar
Email: midnightw0lf@hotmail.com
Date: 1/5/2013

Hi Everyone from Samar. I would like to introduce myself. I am Jules Orquit a.k.a CowboyNextDoor,an indie Country Music singer from Basey, Samar and I recently released my debut single "Your Man" which is available on 750 music stores, streaming service and mobile content providers worldwide.

This marks the first time that an independent artist from Region 8 has a song available worldwide thru iTunes, Amazon and a whole lot of digital partners worldwide.

Support by buying my new single called "Your Man" a cover of a Josh Turner original.

Buy from iTunes:
https://itunes.apple.com/us/album/your-man-tribute-to-josh-turner/id578498710

You can listen to the full track here:
http:// official.fm/tracks/pCfP

Visit my website:
jvomusic.webs.com

Like my page:
http://wwww.facebook.com/Cowboynextdoor

Follow me:
twitter.com/cowboynextdoor
Name: Gloria Carozzo Chavero
Address: Brgy. Malitbogay, Javier, Leyte 6511
Email: maguiregc@aol.com
Date: 12/30/12

Please extend my best regards to Dolores Chavero Tisado and Erlinda Chavero. Happy New Year sa kanilang dalawa diyan sa BRGY Malitbogay Javier Leyte Philippines 6511. Miss na miss kona sila at ang kanilang pamilya. I'm looking forward to hear from them soon.
Name: Ka Chito Deloria Dela Torre
Address: Pio K. Tabunda st., Sulud, Basey, Samar
Email: delatorrechito@yahoo.com
Date: December 20, 2012 11:19 nn.

"Today is the last day of the rest of your life."

How would you feel if right now you will hear the gal or guy next you make this remark, although jocosely or un-mindfully?

Well, to some, perhaps, this could apply by midnight tonight. That is, if indeed, as Mayan calendar end-world believers have been saying, our life, our Earth, will come to its fateful end exactly on December 21, 2012. That day is tomorrow, and it begins at 12:00:01 tonight, which is midnight. In the Philippines, that is.

Whether liked or not, even some non-believers have talked of the "last day". Christian believers – the preachers or pastors among them citing biblical verses - counter that only God knows exactly when the world ends. On the side of science, based on NASA's continuing researches and evaluative studies, this "end" can't be forthcoming until millions of years later. Some atheists, while agreeing on scientific findings, insist that we live on an endless planet – that is, if indeed our Earth is a planet, and not a "heaven", "paradise", or "hell". Others, whether Christians, muslims, or simply irreligious, don't care about any coming end, enjoying life while living being their lifetime philosophy.

Whatever, there always comes a repeated moment in an imaginative mind when thoughts about an imminent end cannot just be avoided. Some minds are said to engage in pure hallucination. Fewest are considered to be in a crazy (insane) state. Yet, most, if not all, normal minds get to experience this level. Finest writers (essayists, poets, novelists, fictionists), scenario builders or those who engage in events engineering (men and women whose speculations are often acceptable to military intelligence and counter-military think-tanks, including editors of daily newspapers and other media) , as well as public policy makers and those forever struggling to go beyond meta-economics, psychologists and psychiatrists, psychoanalysts and social scientists, and even the most religious leaders, all of them, actually often resort to visualize for themselves – and the characters, and the environ in which these characters move, that they want to influence – probabilities of an end scenario. Even parents and teachers make simple anticipations. Unprofessional social media advisors also abuse "friendship" or "relationship" by commanding (not actually in the sense of an "advice") someone to go "ingat" or to "take care" – as if that bestows power on the one for whom that command is intended. Then there, too, are those who commit suicide out of depression or cerebral collapse, or think of elixirs, victor's screams, or just any resolve as a means to resolve a thinking conflict or make a prognosis or build along praxis.

Those who care and want to care offer conclusions – actually endlessly effusive vis-a-vis issues to hurdle. Yet, it's much more elusive to both the uncaring and the carefree. How to face the midnight end of the world becomes a quandary that yields to a satisficing afterthought. And that is the ultimate conclusion one gets. An end is an end. Period Nothing can be done about it. At least for now, for all is too late. Hence, we have been hearing answers to their own questions, such as the following: "So be it." "We should be happy, all our problems and failures end with the coming end of the world." "Mga utang di' na baraydan." "Waray na gab-i ug adlaw." "Waray na magkakasakit." "Di' na mamamalit hin botos." "Waray na tuna ug kadagatan bis' kun may pa kalangitan."

But there has been no end. We are still here with our Earth, up to this moment in time. Dec. 21, 2012 was a date or time ahead of our Philippine or Asian time. Where time was earlier than ours, the world should have already ended, right at that time. And since you're still reading this piece of my mind on print, then you can be sure, midnight tonight (Philippine time) will not pass as the end of our world, as it will already be Dec. 22 in places where time ticks ahead of what we have in our own country.. Therefore, Mayan calendar end-world prognosticators were as wrong as the rest who failed in their end-world predictions.

Having established that, I agree with the 2012 (or prior) end-world denials made by the National Aeronautics and Space Administration (NASA), which is based in the United States. Then, if my sprained pain will allow, I may join the rest of the media in enjoying the hours of up to midnight via the Epress It At The Park Christmas Party which unreels at 5 p.m. today at Patio Victoria in San Jose, Tacloban (now 4 years and 3 days old as a highly urbanized city since December 17, 2008). Our Xmas party begins with a thanksgiving mass to be said by reverend father Amadeo Alvero, our media chaplain. Dinner forthwith follows. The ensuring formal program will include the launch of EIATP Media Awards, short talk from guests, testimonials by EIATP members, and gifts exchanges. After that will be fun-filled parlor games, under the skilful management of Eden Benusa, videoke queen and king ("yabag" edition), pinoy henyo (by pair), Maria went to town (by group of 5s) and make a Christmas tree (by pair). By the way, thanks to our venue and dinner host, the lovely sangguniang panlungsod member Kristina Romualdez. By next tomorrow, many of us who are working for Leyte Samar Daily Express will converge at the Knights of Columbus editorial and business office of LSDE along Padre Zamora street, Tacloban, for the LSDE's 25th anniversary celebration, to be hosted by our publisher, Dalmacio "Massey" Candido Grafil and his wife, Alma nee Montallana, the business manager. Ah, yes, some of our media colleagues may have a chance to be at today's legislative Xmas party.

From the New Testament (King James Version [KJV], we read in Mark Chapter 13 verses 23 to 27: 23 But take ye heed: behold, I have foretold you all things. 24 But in those days, after that tribulation, the sun shall be darkened, and the moon shall not giver her light, 25 And the stars of heaven shall fall, and the powers that are in heaven shall be shaken. 26 And then shall they see the Son of man coming in the clouds with great power and glory. 27 And then shall he send his angels, and shall gather together his elect from the four winds, from the uttermost part of the earth to the uttermost part of heaven.
Name: Rex B. Cool
Address: New Zealand
Email:
Date: Dec. 15, 2012

A Christmas Wish ....

Wishes are the usual Christmas illusions some of us expect to come true. Be it material things, health, economic upliftment and success to all our goals in life. Sadly, not all of us are Santa's favorites so we wake up on Christmas day seeing ourselves in the same old situation. No changes, - striving for our daily existence.

Could this be changed?

Barack Obama says Yes We Can. The USA had been in an economic quagmire for years now. Little by little, the USA is now coming back to shape. The people placed back Obama in the Oval Office giving him another chance to change the economic climate of the country.

So then can Samar rise again from this political stagnation run by only one family. It is time for Samarnons to think seriously of the coming election in 2013. Money we get from political candidates is only good for a day. The value is too little compared to the difficulties we meet daily.

And my Christmas wish is as follows:

For Governor of Samar, maybe Sharee Ann still deserve the seat not unless another candidate can come up with better platform.

For Vice-governor, it's enough with a Tan as governor.

For Representative of Congress, Mila Tan had been jumping from Governor to Congresswoman. I see no standing legacy from her services being a Governor or a Congresswoman.

Eunice Babalcon is a new comer from the Board Member seat. What was her legacy again?

I remember the Villahanon Pintakasi Road. It was such an examplary work of Bayanihan under the leadership of Villareal Mayor Renato Latorre who is now poised to run for the House of Representative. Mayor Latorre deserve the seat in Congress so that all the good deeds he had done for his town can be replicated in other towns of Western Samar.

Merry Christmas everyone.
Name: Leah Laforteza-Lauer
Address: New York City, New York, U.S.A.
Email:
Date: Dec. 13, 2012

To my childhood friends, relatives and Samar National School classmates in Catbalogan City, Merry Christmas and a Healthy, Happy and Prosperous New Year! Best regards.
Name: Luz Clark
Address: China
Email: maluzclark@hotmail.com
Date: 12/05/12

I am glad I could access your website here in China, I am at least getting an updated news of Samar and Leyte. Keep up the good work.
Name: Basilio Atienza Balasbas
Address: 539 Gen. Ricarte Extn., San Antonio, San Pedro, Laguna
Email: basilio.balasbas@yahoo.com
Date: September 13, 2012

Samarnon ha bug-os nga kalibutan,

Suntok sa buwan, reforming the political landscape of Samar. You witnessed in this forum how I shared my vision of transforming the political system of the impoverished province of my birth, but after reading the post of Mr. Antonio Morales about the search for a Sec. Jesse Robredo look a-like in terms of accomplishment, I felt like I am nothing/worthless.

Nahiya ako sa sarili ko, not to mention that I felt like Samar is inflicted with incurable sickness. My goodness 2K for each voter, province wide?, no amount of a thousands Robredo's will overcome the odds. Kung walang bibili ng boto walang magbebenta ng boto, baliktad, kung walang magbebenta ng boto walang bibili ng boto.

Poverty in the countryside specifically Samar is the culprit. It is only during election that most Samarenos received a windfall and 2K is already a windfall to poor Samarenos especially in the hinterlands of Samar. Even at the Urban areas 2K is already a financial abundance to them, and it happens without letup as if it is legal. No amount of gigantic propaganda against vote buying will resolve this problem. I saw first hand the lives of impoverished Samarenos, unless the problem of poverty is addressed, vote buying will forever be a part of Samar political system.

Ngayon nga nagsimula na ang pamumudmud ng de lata, noodles at bigas wala pang election, wala namang baha sa Samar nasa Laguna ang baha hanggang ngayon.

Kaawaan nawa tayo ng diyos na makapangyarihan.
Name: Rene
Address: Ormoc City, Leyte
Email: necau73@yahoo.com
Date: 9-5-2012

Good day. I'm looking for my long lost sister named PACITA BARBO (maiden name), 60-year old, born in Brgy. Camcuevas, Gen. MacArthur, Easter Samar. Her mother is a certain FAUSTINA BARBO. Anybody knows her whereabouts, pls contact me @ 09196061418. Thank you.
Name: Ka Chito
Address: Pio K. Tabunda St., Basey, Samar
Email: delatorrechito@yahoo.com
Date: September 3, 2012

At exactly 12:15 high noon of last Monday, August 13, 2012, I exclaimed in surprise. "Mr. President! President Barack Obama!!"

Everyone in the spacious hall of the building where followers of Metropolitan Bible Baptist Mission in Basey, Samar, Philippines holds its regular religious activities on assigned days and hours, turned their heads, in silence.

All eyes were asking: Where, where is the President of the United States of America?

Then all laughed, as I pointed to the person across the table, in front of me. I really thought the US President was before me. How I wish!!

The man before me had just arrived, but I had not noticed his arrival and his having occupied the chair across the table. It was only when I raised my head, as I sifted the spaghetti which newly married Michael Unabia De La Torre and Kishbel Rabi prepared for their guests who gathered around them as they exchanged "I do's" before Basey (Samar) mayor Junji Ponferrada about an hour ago, that I saw this person.

No, he was not Barack Obama, but he looked like the US president at the time that I raised my head.

The look-alike? MARLOU DAGOTDOT PALO, an agrarian reform beneficiary of Basey, who is presently helping the Department of Agrarian Reform municipal office via the formation of core groups and conduct of trainings for core group leaders and members.

Marlou, the look-alike of Barack Obama, was the second Basaynon to have been noticed by me. The first one, as published in QN on the first year of Pres. Obama, was Myron Gandia.
Name: Antonio Morales
Address: Catbalogan City
Email:
Date: Aug 24, 2012

A Robredo in Samar?

The sudden demise of DILG Sec. Jesse Robredo opened the nation's curiosity about whether good governance is possible in a land of the corrupt and grafters. Sec. Robredo's life and works are now coming in the forefront and they are illuminating the entire country that yes it is possible. A decent man who made war against traditional politics in Naga, he has shown that being good is actually the anathema of being bad. Always unassuming and humble, Sec. Robredo led the way in making good governance possible even with utmost adversity.

Is it possible that we have a Robredo in our midst in Samar?

Naga is the epitome of a good transformation. The people of Naga are proud of their achievements. They tell you that money politics do not hold them by the neck. They tell you that performance politics is the thing in Naga. If you perform well, you get elected or re-elected.

Samar has been lagging behind its neighbors in terms of development. Case in point is Southern Leyte. It is better off now than Samar. Samar used to produce senators and top government officials who perform well in the national scene. Now, Samar has a representative/congresswoman who is in the top list of those who have no bills proposed or passed.

Why do we continue to have incompetent officials? Money politics is the answer. Truly, the Tans, the Uys, and the other dynasties in Samar could not be blamed alone. They have a willing partners in the voters themselves. Waray mapalit kun waray mabaligya. The seller of votes is as guilty as the buyer of votes.

The most important thing to do is for us to look for a Robredo-like and start weaning ourselves from the clutches of money politics. Only when we are already free to vote for those who won't pay for it will we be able to move to greater heights.
Name: Citizen Cain
Address: Taft
Email:
Date: August 23, 2012

Catbalogan town fiesta is upon us once again; maupay nga patron.

My hope that tradition and custom relative to the celebration never change, since the place had undergone massive transformation. The place can be likened to that post WW2 town, where new buildings have emerged, and none of the original structures are standing anymore. Sense of nostalgia and sadness can only be felt now; gone are the warmth and welcoming air that permeated the place, that feeling of joy of the day may have been lost.

I hope I'm wrong, and only a product of my personal experience and observation. However, I trust that anticipation of celebratory air never fades. The people of Catbalogan makes the fiesta, after all.
Name: SailorJohn
Address: NorthWest, USA
Email:
Date: 11 Aug 2012

I have been using this site on and off for over 4/5 years. I used to enjoy reading the Discussion section, but over the past few years it has gone down hill due to those on here for whom decide they desire to push "their" own issues with regards to those factions, ie: NPA, etc. to the point it just pisses people off. I for one will not take sides nor do I condone the actions of these groups. To kill a fellow Filipino for what ever reasons is WRONG.

There were members on here who lived in the Philippines or other countries that would discuss issues. Because of the few on here who would take these issues and try to push their own points of view of casued many members to depart. I for one still try to make weekly reads of what the news is going on in Calbayog City. I enjoy this city as for a few others down south in Leyte.

I don't blame those pinoys for whom live in the States to decide that it was time to depart this site. They as many others non-Filipino members look at the Philippines as a beautiful country and culture. Having visited and lived in the Philippines for over 35 years, it is a country that I most enjoy. My extended family for whom live in Samar and Leyte are most important to me.

It is time that the younger Filipinos for whom live in these areas to stand up and take charge of how "they" want Samar and Leyte to look like in the near future. It is time to take control of the trash and cleanliness of their cities, Barangays and islands. On my last visit, I could see some efforts being made, but there is still much to do. A beautiful country that I enjoy and love needs to step up and work harder.

Educating the people of the benefits of a clean city, town vs a dirty city or town both in appearance and health is most important. Recently, the USNS Hospital Ship Mercy was in Calbayog City. A visit for which I missed by a month or so. I know that many Filipinos were helped and that projects were done. I am proud for what these medical people did from many countries for the poor Filipinos of the area.

From the first time I stepped into Calbayog City over 30 years ago, I have seen it grow. At the same time, I see that there are some areas where there still needs work. I am proud of the work and attitudes of the people for whom live in Calbayog City for their hard work in keeping their city clean and beautiful. Keep up the outstanding work. Be proud of your city. I am looking forward to the new mall that I hope will be open when i return for a visit and retire.

One last word with regards to the very few that consider these small groups in the Philippines a good thing. As I said, i will not take sides as "I" believe that there are issues that need to be addressed to make the entire country and its people a place where every Filipino is happy and can provide for their families without struggling or reverting to killing and stealing from a fellow Filipino.

Enough said.
Name: Allan P. Calda
Address: Eascom Village Purok 5 Maulong, Catbalogan City, Samar
Email: aeballan_calda@yahoo.com
Date: July 28, 2012

Good day to all Samarnon. Let me start this by small introduction for you know me more.

I am Allan P. Calda graduated from Samar State University previously as SSPC Bach 2000 of Engineering, and after I graduated I toke my review and board exam as Registered Master Electrician (RME), Registered Electrical Engineer (REE) and luckily I pass that board exam and working in Manila for five years from that day I pass that board exam in some prestigious company in Manila. Mostly in a construction firm, and after over looking for my better future I have decided to go to Middle East for a better work and income and luckily I was selected for first 3 years in Dubai from year 2005 up to 2007 due to the crises in Dubai financially called recession.

I have tried my luck working in Doha Qatar where again I was lucky and selected to work in Doha Qatar where it offer me good work and income to and at the same time by the year 2009 I took my board exam in Doha Qatar as Professional Electrical Engineer (PEE) and same I was lucky again to pass that board exam and in the same time since I am here in Catbalogan I took my PTR number including my License to and I am practising here my profession in my home town in Catbalogan City, since presently my profession is in demand in terms for electrical application connection yes I am signing that electrical plan for some people who are coming here in my place! And in terms of pricing for my professional fee I am not asking to much coz presently I am here in my province practising my profession I am leveling the standard rate here in our province in Catbalogan City.

This is to anyone who need my service and my signature as PEE I am most welcome anytime just come here in my home town personally and we can discuss the price or my professional fee.
Name: Prof. Daniel C. Talde
Address: c/o UPV Tacloban College, Magsaysay St., Tacloban City, Leyte 6500
Email: edlatuptac14@yahoo.com
Date: July 18, 2012

The Division of Social Sciences of UPV Tacloban College is hosting a symposium entitled "Asian Modernity, Middle East Security and International Relations" to be held on August 1, 2012, Third Floor, New Library Building, UPV Campus from 8:00 a.m. to 5:00 p.m.

The following speakers are respected faculty members of their respective fields:

1. Renato Cruz De Castro, Ph.D. in Government and International Studies, University of South Carolina

Professor, International Studies Department, De La Salle University
Topic: Teaching International Relations in Philippine Setting

2. Tina Clemente, Ph.D. in Economics, University of the Philippines Diliman

Assistant Professor, Asian Center, UP Diliman
Topic: Rise of Asia and Reflections on Development

3. Henelito Sevilla, Ph.D. in International Relations, University of Tehran

Assistant Professor, Asian Center, UP Diliman
Topic: Middle East Security and Implications in the Philippines

This symposium is a good avenue for students, faculty and the media here in Eastern Visayas to acquire knowledge about International Relations from such esteemed political science academics.

In line with this activity, we would like to invite you and those who are interested in attending the aforementioned symposium.

For further inquiries, please contact me through my mobile number: 09194707404 or e-mail: edlatuptac14@yahoo.com. I hope to see you and be part of the event!
Name: Philip B. Maglana
Address: Calbayog City
Email:
Date: 14 July 2012

In response to writer Chito dela Torre's plea or search for a waray nominee to the post of chief justice I noted that we have two who were nominated by their peers to the said position. They are Rafael Morales, from Calbayog City and Rufus B Rodriguez, with roots from Pambujan or Palapag of North Samar.

I never met Rafael Morales but I learned he graduated from UP and was 4th place in the bar (late 70's); engaged in law practice mainly in metro manila; wrote a book on financial or commercial laws while Rufus Rodriguez who also hails from UPLaw, wrote his first law book (on transportation laws) while he was still studying law at UP; was law dean of San Sebastian, immigration commissioner, and presently congressman of Cagayan de Oro City who speaks fluent waray even if his family relocated to Mindanao over a generation ago due to his father's work assignment.

These nominees may not be the shoo-ins for the post but they have a good record that justify their nominations. I am proud of these waray-warays and wish them well.
Name: Paz Aban
Address: 352 Highland Circle Strathmore AB, Aberta, Canada T1P 1V5
Email: pazaban@shaw.ca
Date: July 4,2012

Hello ngatanan han mga Catbaloganon. Patron na man kaupay daw hit paguli ano?
Name: Chito Dela Torre
Address: Pio K. Tabunda St., Basey, Samar
Email: delatorrechito@yahoo.com
Date: June 16, 2012

A Waray nominee for Chief Justice, please!

Of course, a Waray lawyer of the caliber of retired Supreme Court associate justice Antonio Eduardo Bermejo Maga-Nachura, or "Justice Eddie", of Catbalogan, Samar, or of the famous founder of Sanghiran san Binisaya ha Samar ug Leyte (Academy of the Visayan Language of Samar and Leyte) and eventually considered as the "father of the national language" of Filipinos, in whose memory a historic big street and a law college had been named, Justice Norberto Lopez Romualdez of Leyte, could fit to the open position of Chief Justice of the Philippine Supreme Court. (By the way, both Nachura and Romualdez were born in June, the former on June 13, 1941 [happy birthday, idol!], the latter, on June 6, 1875 [died of illness in 1941]. It was at the Justice Norberto L. Romualdez Law College where I finished my law studies and granted the degree of Bachelor of Laws in 1985. That school had been producing top caliber lawyers, some of whom became regional trial court judges. It was the best law school in my time in Eastern Visayas (RegionVIII)!)

Along this tangent, I am wondering if Associate Justice Vicente "Ching" S. E. Veloso of the Court of Appeals would welcome being nominated to that vacant position of Chief Justice. He is my idol. Retired public servant Henry Lagrimas, who is now back to broadcasting and related media work, knows that. It was Ching who inspired me to join the Associated Labor Union-Trade Union Congress of the Philippines (ALU-TUCP) in1987. Born on January 7, 1945, he obtained his Bachelor of Laws degree in1971 at the Ateneo de Manila University. Before his appointment to the Court of Appeals, he was law practitioner as a senior associate of the ACCRA Law Offices and a managing partner of the V. Veloso & Associates. He also served as a chief legal counsel of ALU-TUCP. From 1989 until his latest appointment, he was Commissioner of the National Labor Relations Commission (NLRC). Oh, very much YES. He is a Leyteńo and is very fluent in the Waray dialect. Will you please nominate this good and very helpful man as our next Chief Justice? (Actually, I requested Rene Bajen, who was in Manila last week, for the contact address and number of our idol, for that purpose, except that Rene was enmeshed in processing documents for some Warays whom we have helped claim for compensation under the second trance of the martial law human rights victims compensation.)

My position here is my answer to a call from Senator Chiz Escudero. Chiz, the Senate representative to the Judicial and Bar Council (JBC), said the search for the next chief magistrate is not limited to applicants and nominees from Luzon and from within the Supreme Court. Thus, Escudero is encouraging the people from the Visayas to participate in the selection of the next Chief Justice by nominating candidates from the region they feel fit to occupy the top post in the Supreme Court. Under the existing JBC requirements, all court applicants must be Filipino citizens; possess proven competence, integrity, probity and independence and a member of the Philippine bar; at least 40 years old; and have been in the practice of law in the Philippines for at least 15 years. In addition, aspirants for the top magistrate post are now required to submit a waiver on the confidentiality of bank deposits, income tax return (ITR) and the opening of the statement of assets, liabilities and net worth (SALN), as a result of the proposal put forward by Escudero to the JBC following the conclusion of the impeachment of former Chief Justice Renato Corona.

Sen. Escudero has said: "The hunt for the next Chief Justice is an open season and is not limited to the Supreme Court justices. We need someone who is neutral and not identified with partisan groups. Applicants and nominees within and outside the highest court of the land are welcome as long as he or she is qualified, reputable and has a clean record."

The deserving Waray can apply or be nominated either by a group, by an individual, by a classmate, by a friend, or by a relative. Chiz says, "It doesn't really matter for as long as after being nominated, he should manifest his intent to accept and he should manifest before the committee that he is accepting the nomination. We will be accepting applications and recommendations until June 18."

So, that's it. Today and until tomorrow morning, Samarnons and Leytenhons can finalize and complete their nominations. For tomorrow, June 18 is the deadline. By tomorrow afternoon, that final nomination paper should reach the JBC. Sen. Escudero should be able to see it. Okay, let's go!

Among the nominees outside the Supreme Court as of June 8 are former University of the Philippines law dean Raul Pangalangan, Revenue Commissioner Kim Henares, family law expert Katrina Legarda, Solicitor General Francis Jardeleza, dean emeritus of the Ateneo Law School Cesar Villanueva, and Justice Secretary Leila De Lima. Five sitting magistrates of the Supreme Court – Associate Justices Antonio Carpio, Presbitero Velasco Jr., Teresita Leonardo-de Castro, Arturo Brion and Diosdado Peralta – are automatically nominated for the top post by virtue of seniority.
Name: Camelo R. Gumanit Jr
Address: P-2, San Rafael, Prosperidad, Agusan Del Sur 8500, Philippines
Email: camilo_gumanit@yahoo.com
Date: 06-14-2012

Sir/madam.. tulungan nyo akong makapasok sa Phil. Army andito po ako sa 4ID nag process ngayon hindi na ako natawag para proced ng neuro. Mataas ang ratings ko sa PFT at TREADTEST ang PAATB ko 83.67 lang bakit hindi ako natawag. Mabuti pa ang iba na retaker sa PFT ay naka proced ng neuro. Sir, Madam sana tulungan nyo akong matupad ang aking pangarap. Buong buhay ko hinangad kong maging sundalo. Sana bigyan nyo ako ng pagkakataon na maging isang sundalo.
Name: Agnes Valencia
Address:
Email: agnesvalencia@yahoo.com
Date: 13 May 2012

I am looking for an old friend, my best friend who is from Daram, Samar. I lost contact with her some 15 years back and i would really appreciate it if you could locate her for me.

Many, many thanks,

Agnes
Name: Vergel Vergel De Dios
Address: Quezon City, Philippines
Email: vjverch@yahoo.com
Date: April 27, 2012

Good day, I am looking for my godfather Atty. Rogelio T. Casurao and my search lead me here at samarnews.com. My mom and I are trying to contact the website administrator yet we always fail. We also tried to contact the Philippine Councilor's League branch near ours but they didn't give us the contact number of the Samar branch. I'm hoping that there will be a good response to this matter. Please contact me on the email provided above and may the Lord bless you all.
Name: Roland Mompar
Address: CA 95377, USA
Email: rolandmompar@sbcglobal.net
Date: 04/11/2012

Hello I am in search of my birth mother whom I was told was from Samar, Leyte area when I was born in 1956. Her name at that time was Eufemia Lim Sison and she would be age 75 now. I am told this is where her family was also. If anyone has information that would help me in the search for her I would be very thankfull. I am in the USA and would love to contact her. Thank You.
Name: Roland Mompar
Address: USA
Email: rolandmompar@sbcglobal.net
Date: 04/10/2012

Hello, I am in search of my mother who, I have been told is from Samar Leyte. If anyone has information on the whereabouts of Eufemia Lim Sison please contact me. Thank You.
Name: Ka Chito
Address: Pio K. Tabunda, Sulod, Basey, Samar
Email:
Date: April 4, 2012

Views on the Holy Week

What do Baptists and other non-Catholic groups do during the Holy Week? Do they also observe the Lenten Season?

There is no readily available citation in the Holy Bible about a "holy week". Make no mistake about that. No one should be blamed why this two-word term is incessantly getting as popular as Jesus Christ Himself.. The general conclusion from what nations and peoples understand is that it's always good to observe a holy week. At least it makes one feel he or she is "holy" even for a short period of time only. Thus, whenever this week or any other time someone says he or she is "holy", and says that to other persons, whether boastfully or for whatever intentions, you, or those who happen to listen to that ascriptive [this adjectival word was first used in year 1650, according to Merriam Webster] statement, need not react or comment. It means nothing. Holy is "banal" in Tagalog, "sagrado" in Philippine languages. Maybe, one becomes "holy" only by how others soundly judge.

In my whole lifetime as a Roman Catholic, I am told that the Holy Week had been introduced and continues to be professed by Roman Catholic leaders. Early yesterday morning, I came across with different information and claims on the subject matter, from various internet sources. On April 10, 2006, the Catholic Online posted "Interview With Father Juan Flores Arcas" part of which states:
"The roots of the liturgical observance of Holy Week go back to the second century.

"In this interview, Benedictine Father Juan Javier Flores Arcas, president of the Pontifical Liturgical Institute of Rome, explains the history of Holy Week.

"Q: Has Holy Week been observed as such since the beginning of Christianity?

"Father Flores: The most ancient original core of Holy Week is the Easter Vigil, of which there were traces already in the second century of the Christian era. It was always a night of vigil, in remembrance and expectation of Jesus Christ's resurrection.

"To it was soon added the reception of the sacraments of Christian initiation: baptism, confirmation and the Eucharist, so that it became in turn the great sacramental night of the Church.

"Subsequently, the Easter Vigil was extended in time and transformed into the triduum of the Lord's passion, death and resurrection, which St. Augustine already mentioned as a very generalized celebration.

"This triduum added to the existing vigil other important moments of the celebration, specifically, the memorial of the Lord's death on Good Friday, and Holy Thursday. The latter involved no fewer than three very different Eucharistic celebrations.

"According to the various sources of different liturgies, a Mass was celebrated to reconcile sinners, a Chrism Mass and a Mass in the evening to commemorate the institution of the Eucharist.

"In the present-day liturgy, the Easter triduum begins on Holy Thursday evening with the Mass of the Lord's Supper and is united to the first day of the triduum which is, in itself, Good Friday of the Passion of the Lord."

In www.jencollins.com, I found this part in the brief discussion:

"Holy Week observances began in Jerusalem in the earliest days of the Church, when devout people traveled to Jerusalem at Passover to reenact the events of the week leading up to the Resurrection.

"Egeria was a Christian who traveled widely during the period of 381-385 and wrote about Christian customs and observances in Egypt, Palestine, and Asia Minor. She described how religious tourists to Jerusalem reenacted the events of Holy Week. On Palm Sunday afternoon, the crowds waved palm fronds as they made a procession from the Mount of Olives into the city. Of course, the observances must have begun quite a number of years before Egeria witnessed them, or they wouldn't have been so elaborate. It's just that Egeria's description is the earliest we still have. The tourists took the customs home with them. Holy week observances spread to Spain by the fifth century, to Gaul and England by the early seventh century. They didn't spread to Rome until the twelfth century.

"The purpose of Holy Week is to reenact, relive, and participate in the passion of Jesus Christ. See Honest to God for an explanation of what we accomplish by doing this.

"Holy Week is the same in the eastern and western Church, but because eastern Christians use the Julian Calendar to calculate Easter, the celebrations occur at different times."

As for today, Holy Thursday or Maundy Thursday, here are what http://catholicism.about.com says:

"Holy Thursday - Commemoration of the Last Supper

"Holy Thursday is the day that Christ celebrated the Last Supper with His ... the lead-in to Good Friday; it is, in fact, the oldest of the celebrations of Holy Week. ..." and "Holy Thursday is the day that we celebrate the Last Supper, at which Christ instituted the Mass and the Sacrament of Holy Communion."

After I wrote "Semana Santa in Basey" in year 2008 (published as a feature article in Leyte Samar Daily Express and also in samarnews.com), I had been thinking about what other religious groups in that heavily religious town do in commemorating the Holy Week. Here are what I gathered as of Tuesday (April 3, 2012) noon:

To the Open Door Baptist, pastor Danny Balagapo says that the season's purpose is "to remember the Death of Christ, who gave salvation through His death on the cross, that whosoever believe and receive Him can avail the salvation, that is why, as a Christian, we obey and follow God's will, because He is (the) only God that promises eternal Life."

Pastor Douglas D. Dela Torre of the Metropolitan Bible Baptist Mission clarifies: "Baptists normally don't join the Lenten celebrations. However, we can't deny the fact that Jesus Christ died, was buried and risen more than 2000 years ago. In this light, we take this season as an opportunity to tell people the true message – in (compliance) to what the Bible says – and that the death, burial and resurrection of Jesus Christ just happened once and for all, and is enough for anyone who believes in Him to be saved.

"We believe, as the Bible teaches- that believers don't need to do the same sacrifices Jesus did since He alone is worthy and able to save us. Furthermore, we only are to trust Him, follow His command."

Pastor Guillermo "Guil" Mendova Gacutan of the Basey Baptist Church has preferred to state his view in Waray, thus: "Ine nga kada tuig nga pagselebrar hit kan Hesukristo sakripisyo ha krus ha kalbaryo, nga gintatawag "semana santa", Nakakabulig gad ine pagpahibaro ngan pagdumdom nga mayada Hesu-Kristo nga ngsakripisyo, namatay ha krus, nga dapat diri ibale waray iton nga Ginoo nga magtaralwas nga nagsaki8t ngan namatay pero nabanhaw liwat. Ha mga tawo nga tinood nga mga kristyanos gindadara hini matin-aw ngan matadong an mensahe han kia Kristo gilalabawe nga sakripisyo pinaagi hin hul-os gud nga pagrekognisar nga adto nga Iya paghalad han Iya hamili ngan baran nga kinabuhi diri la ngani sadang it pagselebrar hin usa ka semana la ha usa ka tuig, Kundi ha tanan nga panahon eselebrar pinaagi hin kinasing-kasing nga pagpaubos, pagbaya hit mga igindidire han Diyos ngan pagsarig kan Hesukristo basi hi Bibliya nga may larulabaw nga otoridad hine nga Baraan nga Kasuratan kay hit mga tradisyon hit tawo ngan hit kasingbahanan o mga relihiyon. It iginpapahayag ni Kristo nga Hiya la it dalan, kamatooran nga kinabuhi ngan Hiya gud it tinood nga manonobos aada la ha Bibliya makikita. (John 14:6, Acts 4:12) Pagsalin-urogon naton it sakripisyo nga gilalabawi ni Kristo pinaagi hin hul-os gud nga pagbulag ha ngatanan nga makakaruba han kanan Dios iginhatag ha Ginoo Hesukristo, bag-ohon na ngadto ha pagkamatinoohon kaupod it pagrekognisar han Iya mahinungdanon hin duro nga sakripisyo ha krus, nga kinahanglan gud magpaubos ha Iya, kay namatay hi Kristo tungod ha at mga sala. (Romans 5:8) Ha pagbalik, it pagselebrar Dapat ha tanan nga panahon may respeto ig mga tawo ha Dios ngan ha tawo gihap nga ig-uundong,iigpapasamwak it kamahigugmaon, pagkamaupay, kagamhanan hit Ginoo diri la ha mga pulong kundi ha pamatasan. Pero it susi la hine, it pagbuhat hit kada tawo hit iya parte, it pagbasul hit iya mga sala, ngan karawaton hi Kristo nga magtaralwas, kay Iya na ginbuhat an iya parte PAGHALAD HAN IYA KINABUHI."
Name: Rolito Sabulao
Address: Water Dam Rd., Olongapo City 2200, Zambales
Email: rgsabulao@hotmail.com
Date: February 29, 2012

For my Kababayans:

May I enjoin Filipinos especially Waraynons with big heart to please help RIAN JAY MIRALLES, a 10 year old boy from Brgy. Tominamos, Santa Rita, Samar who is suffering from badly infected wound (see link http://www.facebook.com/photo.php?fbid=373402959346311&set=a.180236835329592.44184.100000298307022&type=1&theater).

Currently, the boy is confined at the Eastern Visayas Regional Medical Center (EVRMC) in Tacloban City. I am trying to get in touch with the good Governor of Samar, Hon. Tan, but to no avail.. Despite of this, I am still very thankful that handful of people from the social media, facebook have started sending financial aid for Rian, but we still need help though.

Anyone interested in lending help may contact OSCAR (KIM) ESPINO @ 09216083437, 09052559008 OR LANDLINE # 053-523-0145.

My advance thanks.

Sincerely,
ROLITO G. SABULAO, USNAVY-Vet
Name: Kelguy
Address: Leyte
Date: 15 Feb 2012

Crown of thorns en masse

The SC Justice Corona trial is just the beginning of the SALN issue. A Pandora's Box of SALN issues now lie lurking in the shadows for all those required to utilize the SALN process by under-reporting on their SALN. Now that the wealth of any accused impeachable member of government can be scrutinized as a result of "accusations;" specifically, elected officials; have now invited personal scrutiny of their own assets be it in the form of questionable funds or real property. I honestly believe that more than 90 percent of those required to submit SALNs would be as guilty as SC Justice Corona of gross dishonestly and violating the public trust.
Name: Angelus
Address: Catarman 6418, Philippines
Email:
Date: February 14, 2012

This is in connection to what had happened to the Supervisor of Catubig I District where she is allegedly asking for something in return of assigning new and old teachers in a nearby location of Catubig, even without the so called S.O.

The same situation also happens in District II where many of our new teachers didn't come to experience being stationed in their respective station given in their Special Order, kuno! Because it is according to their trend and system that if you are a new teacher you are to be placed first at the farthest area or barangay.

I am quite a reader, ngan aram ko nga an Superintendent la an may kapas nga mag assign, mag reassign, appoint and reappoint teachers, that is according to the civil service rules and regulations. So, why do these things continue to happen? I keep on asking when will this END! I believe its proper and fitting that we act on this now, not tomorrow or the other day. KAY KAIRO MAN SITO ADTO SA HARAYO, NATOOD LA ITON SAN MAYOR KAY BAG - O MAN LA SIRA!!!
Name: Tonyboy Morales
Address: Catbalogan, Samar
Email:
Date: February 10, 2012

The Crown of Thorns of Renato Corona

What's the use of stashed cash when you could no longer enjoy them. Thief (este Chief) Justice Renato Corona has been enjoying the brilliant performance of his defense counsels, particularly ex-Justice Serafin Cuevas, during the first few days of the impeachment trial. But form will never be able to topple substance. The weak performance of the embattled prosecution team was totally wiped out when they were able to present evidence about the under-declaration of Corona's Statement of Assets, Liabilities and Net Worth (SALN).

Waray-waray Miro Quimbo, Marikina Congressman and prosecution team spokesman, said that the dishonest Justice undervalued his Cash and Cash Equivalents by 700%. In accounting, cash value will be the easiest to determine because its face value is its value. Unlike real estate that could have several "values" like historical cost, acquisition cost, tax assessment value, and fair market value, cash is cash whether they are deposited in a bank or stashed under your bed.

The Supreme Court has issued another TRO purportedly to block the Senate convened as an impeachment court to subpoena the foreign currency deposit units (FCDU) or dollar deposits of Corona. Just like in Erap's impeachment case, the people of the Philippines will rise up and demand the head of Corona to fall because of the massive corruption even in the highest echelon of powers of our land. Kun ha uyag na chess, Corona has been check-mated. Whatever actions he will now do will no longer be in furtherance of his claim of innocence but merely in order to cover his corruption tracks.

Neal Cruz of the PDI even said that he holds a copy of Corona's dollar deposit account with an opening balance of $700,000. That is equivalent to 29.5 Million Pesos. Not only that, it is just one of the five dollar accounts, so you can do the Math.

In the end, the kickbacks and graft fruits will continue to haunt Corona. Corona will go down in history with tainted reputation the same way his benefactor ex-President and now detainee Gloria Macapagal-Arroyo.

It is so disgusting that majority of our kababayans are wallowing in the mud of poverty while these supposedly guardians of our morality have been found violating the very trust we have reposed on them.

My verdict: Corona is guilty of gross dishonesty and violation of public trust.

So be it!
Name: Rump (Lawyer)
Address: Davao
Email: rumplawer_dabaw@gmail.com
Date: February 2, 2012

RETORS TO THE ACCUSATIONS BY CONGRESSMAN RAYMOND DEMOCRITO T. MENDOZA
(Accusations based on published news articles, in print, TV, and social media, i.e. facebook, blogs, etc.)

1. A desperate and discredited minority of the General Council of the Trade Union Congress of the Philippines (TUCP)…
"Desperate and discredited minority" is more appropriate to the Mendoza camp (or probably, only Atty. Mendoza and his two sons), for trying to grab back power, after the elder Mendoza voluntarily tendered his resignation on 19 October 2011.

2. …tried but failed to grab power…forcibly enter the TUCP premises last night (25 Jan.)
TUCP President Herrera's group has legitimacy over the TUCP Headquarters. Not those hooligans who have been ordered by a resigned president, with the prodding of his two sons, to illegally occupy the property, "in desperation."
Senator Herrera, as TUCP President has the responsibility to make sure that TUCP properties are not ransacked, abused, and disrespected.
President Herrera was with only 7 other individuals when he went to TUCP.
To "forcibly enter" is a lie. The Senator is not crazy to storm the office with 25 hooligans waiting, probably with arms, with only seven individuals.
The police would not intervene on either side, but only tried to keep the peace.
The resigned president ceased to have authority over TUCP, the building, and properties. It is they who forcibly took over and occupied the building, preventing legitimate officials and staff from performing their legal duties and functions.

3. … General Council formally voted him out as TUCP Secretary-General
The General Council meeting organized on 24 January by Atty. Mendoza was illegal and nothing but a meeting of associates.
a) The meeting is not valid. Atty. Mendoza, having resigned as President effective 01 November 2011, had no authority to call a meeting;
b) The election/selection on a General Secretary was not in the agenda;
c) If Atty. Mendoza were still President, the GS position would not have been vacant;
d) There was no quorum. The election/selection of GS is not valid.
(Published news article says only 11 members of the General Council, mostly ALU, were present. There should be at least 16 General Council Members present to constitute a quorum).
The TUCP Constitution has specific provisions for expulsion or replacement of an elected officer. Except Atty. Mendoza who had resigned, no TUCP elected officers have been expelled or replaced legally.

4. financial anomalies, loss of confidence and gross mismanagement of TUCP affairs during his tenure.
"Financial anomalies, loss of confidence, gross mismanagement" …these are serious, intellectually dishonest, allegations. Former President Mendoza should reminded that all these happened (if at all), during his time as president. He was responsible for these anomalies. He was the competent authority of TUCP until 01 November 2012. His accusations should have been written and the accused given due process. True to form, he did neither.
The external audit could not have been done, as he himself said: "Since there were adverse findings in the external financial audit and the refusal of the former finance officer to turn over finance documents, President Mendoza has ordered to secure official financial documents. The TUCP bldg and compound are locked. Some personalities are not allowed to come in."

5. …TUCP condemns the series of illegitimate acts and overt attempts of Mr. Herrera to grab power and arrogantly impose himself as the President of the TUCP.
The position of TUCP President was handed over to Senator Herrera through Atty. Mendoza's voluntary resignation, stupid! His succession is legal based on the TUCP Constitution, period.

6. His (Herrera) irrational behaviour last night (25 January 2012) magnified his embarrassing fall from grace. His actions show a reckless disregard in upholding the interest of the TUCP as he attempts to drag the entire organization into the mud with him.
"TUCP being dragged into mud" started long ago when the TUCP people/workers couldn't see the possibility of change in the organization's undemocratic leadership. It will be dragged deeper into mud with another Mendoza, a son being groomed, to be the next TUCP President.
The root of all these problems is the cunning attempt to install a Mendoza sibling ALU President and a another Mendoza sibling TUCP President.

7. …I would like to apologize to our social partners and supporters for the confusion as a result of his misrepresentation; and, to our brothers and sisters for the pain and anguish that Mr. Herrera has caused.
Our social partners, local and international know the real score. Our brothers and sisters in the TUCP have been hurt more with the continuing attempts of the former president and his cohorts to cling to power, only for family interest and aggrandizement.
Our brothers and sisters, our socials partners, know when enough is enough.

8. I tendered a letter of resignation as TUCP President on October 19, 2011 effective November 1, 2012 to bring up discussions on major transparency and accountability issues in TUCP. I later, retracted my resignation after the General Council refused to act on the letter and even as they pleaded for me to remain and continue as TUCP President.
Tendering one's resignation to bring up discussion on transparency and accountability is incompetence. He was the president then, with all the powers to ensure transparency and accountability.
He is retracting his resignation because his sons and advisers needed him to continue as president to ensure they take over the TUCP Presidency.
Insisting to remain president after resigning, even with advanced age and difficulty managing simple meetings is disservice to TUCP, to members, and workers.
No leader is indispensable. Even a congressman is not indispensable.

9. …he also set up a rump group of minority members of the TUCP General Council to inflate his ego. Let me reiterate that of 25 affiliates, 18 remain under our leadership in the TUCP.
He claims 18 affiliates are with Atty. Mendoza, and he can't muster a quorum? Seven (7) ALU federations and four federations is the support he has.

10. The General Council has deemed these acts as illegitimate and acts of disloyalty inimical to the interest and earned reputation of TUCP.
Bro. Herrera is the legitimate President, under the TUCP Constitution, upon Atty. Mendoza's resignation. It is he who does not respect the Constitution. His group says it's only a scrap of paper, technicalities, etc.

11. …On that regard, I wish to assure our supporters, partners, and affiliates that I am in control and in command of all the federations, offices and continue to enjoy the recognition and support of local and international organizations and governments. This is because of the trust reposed upon me by the majority of TUCP General Council, whom I will serve as President until December 2012.
When one says that, it usually is more of assuring one's self. He feels that his control and command of his domain, and recognition and support of others are fading. He has no majority in the Executive Board and in the General Council. Good luck Mr. Former TUCP President!

12. I also wish to convey to the public that the good men and women in TUCP are doing their best in dealing with this issue for the sake of the highest best interest of the trade union movement in the Philippines.
The Mendoza's are not the only good men and women in TUCP. Although I highly doubt if they indeed, are.

13. HERRERA NO LONGER TUCP GENERAL SECRETARY; GOOD RIDDANCE TO THE FATHER OF LABOR CONTRACTUALIZATION- TUCP
There is nothing in the Herrera Law that authorizes contractualization.The fault lies with the martial-law PD 442 Labor Code Article 106, which was used by DOLE to allow job contracting. Senator Herrera had no hand in this Presidential Decree.
DOLE Department Order No. 10 allowed contractualization. It cannot be blamed on Senator Herrera. TUCP vigorously objected to the Order through the prodding of Senator Herrera.
In fact, the Herrera law RA 6715 passed in 1989 provides eligibility for union membership for workers from the first day of employment.
The Congressman probably has not read, or worse does not understand the law, or relied on people who know no better. Things like this are the ones which drove us to lose confidence in his faulty representation of workers.

14. "Herrera and his ilk like Alejandro Villaviza of Philippine Federation of Labor do not have any unions and members to speak of…"
Alejandro Villaviza is a self-made man. He has served with distinction in TUCP and in Congress.
A former congressman and main author of bill on labor relations which eventually became a law; a successful lawyer; workers' delegate or adviser to the International Labor Conference for a number of years; workers' representative to various tripartite bodies, including the TIPC, the DOLE National Efficiency and Integrity Board; etc.
He is a better man than many I know, congressmen and ordinary people alike who have never authored a bill that was passed into law; a bully because he hides behind numbers; behind an ageing father; behind a controlling wife; or even a scheming adviser.

15. "Herrera mismanaged the TUCP as General Secretary and mishandled the funds…. An ongoing external audit conducted has initially surfaced unliquidated advances of 2.5 million pesos
They say they took over the TUCP building because a TUCP official refused to …" turn over finance documents." So where did the basis of an external audit (done by ALU persons) come from? Lies used to be supported by more lies!
Take away Mendoza's millions, and what do you have?

16. "His departure opens up a new chapter in history for the TUCP. "We are happy to begin anew in TUCP without Herrera, Villaviza and other supposedly labor leaders who do not actually have followers…"
Congressman Mendoza is not a TUCP Official. Despite his resources, their group cannot muster a quorum.
It is actually Atty. Mendoza's departure which prompted federations like NUBE, NLU, PAFLU and others to reactivate their membership in TUCP.

17. The TUCP Party are the ordinary workers who are just trying to make a better life for their family through an honest living. TUCP has no place for crooks," said Mendoza.
Yes, the TUCP Party is for workers. That is why we are filing for the replacement of Congressman Mendoza as TUCP Party List Representative.
Where is the TUCP Party List Countryside Development Fund (CDF) going? Not to TUCP! Not the affiliates. Maybe their own select areas.
Name: Kelguy
Address: Leyte, Philippines
Email: kel1guy@hotmail.com
Date: 26 Dec 2011

In response to Rex B Cool. The source of the Joma to return to the Philippines article lies solely with the ANAD Party List. There are no recent news items of the supposed 26 Dec 2011 event. As of this posting there is nothing about Joma being en route via any form of transportation either. I will believe that Joma is here or has returned when we see the current news coverage of his arrival without suffering the same fate as Ninoy Aquino under Marcos.

The signing of any form of agreement that makes reference to a shift in CPP NDFP social and political influence most likely will not happen. If it does happen that Joma makes it back to Philippine soil; rest assured his coming days are most likely numbered for a plethora of reasons to include personal health and well being.

I can predict his next form of income will be a book about his time as an exiled wanna be martyr.
Name: Emmanuel Acain
Address: Sun Diego, California
Email:
Date: December 24, 2011

Merry Christmas and a Joyful, Peaceful, Healthful New Year.
Name: Rex B. Cool
Address: New Zealand
Email:
Date: December 22, 2011

ANAD warns vs Joma's return within the month?

It's quite difficult to conceive this report on the Communist leader stepping on Philippine soil to sign MOA with Pnoy.

Firstly, the Peace Talks has been stalled. Both side cast the blame to each other on the failure of the talks.

Secondly, Sison is not dumb to set his foot in Philippine soil knowing he will be arrested right from the tarmac.

On the other hand, if there is truth on this report, then Peace might as well be attained by the Filipino people through this visit.

But whatever it is, A HAPPY NEW YEAR TO ALL SAMARNON.
Name: Erwin Mejica
Address: 15 Woodcrest Ave., White Plains NY, 10604 New York, USA
Email: ebacmejic@yahoo.com
Date: December 18, 2011

Kumusta na dida ang mga kababayan at mga ka batch ko ha SNS 1984. Pag response man gad kun nakilala ka ha ak.
Name: Rex B. Cool
Address: New Zealand
Email:
Date: December 14, 2011

What's going on in the Philippines?

Malacanan vs. Supreme Court !
Malacanan vs. CGMA !
AFP vs. MILF/MNLF !
AFP vs. CPP/NDF !
Election Recall !
Killing here and there !
Mining and earth devastation !

When will all these end?

When will they realize that all these can be resolved without grandstanding? Diplomacy and honest talk on the table can save the economy and the pride of all Filipinos.

If it is war and destruction that is needed to save the ire of our country, so let there be war and destruction. Do it fast to minimize the losses. Make it less painful so that people can rise to a new beginning.

Merry Christmas Everyone!
Name: Commando Battalion
Address: Brgy. Aguiting, Kananga, Leyte
Email: commando.seven@yahoo.com
Date: December 13, 2011

KANANGA, Leyte --- "It was a joint declaration. The Leyte Provincial Peace and Order Council (PPOC) affirmed Leyte as "Manageable Conflict-Affected and Development Ready" province. Salas was not there (was hiding) when the 'lawful' declaration was signed by members of the PPOC."

These were the few comments of the Commanding Officer of the Army's 19th Infantry Battalion in connection with the statement of the deposed priest and NDF-EV chairman, Mr. Santiago Salas published by an NPA affiliated media website on December 12. As expected, Salas (in his own) refuted Leyte PPOC in proclaiming the province as "Manageable Conflict-Affected and Development Ready" on December 8.

Accordingly, Salas statement was plainly opposing the proclamation which was strongly believed by local chief executives to open doors for more investors to come and do business in Leyte and its towns. He wants the public to ride on his defunct issues. He even ironically cited that the people are living better with the New Peoples Army than the duly constituted authority itself.

Mr. Salas, as he used to be, was completely daydreaming; threatening and even agitating the public when he said that Leyte was a social volcano waiting to explode. Recycling his issues, Salas simply revealed the National Democratic Front's anti-peace and development agenda while continuously shielding the Communist Party of the Philippines' ultimate objective in turning the republic into a communist and 'godless' society.

Lt. Col. Cabugon, Commanding Officer of 19th IB urges the local chief executives and stakeholders not to be caught with Salas' fascinating allegations. Salas' desperation and disagreement on the PPOC's decision was a clear manifestation of his disrespect to the duly constituted government.

"I am confident that the Leyte PPOC chaired by Gov. Jericho Petilla can sustain peace in the province. Leyte is no place for insurgency. Never will it be a lair of NPA's again." Cabugon deliberately stressed.

Cabugon is challenging Salas to spend some of his good times to visit the towns of Carigara and Jaro and see for himself if there has been any abuse committed by the military. He said that militarization will never be an issue again since the PPOC itself demanded no pull out of troops in Leyte.

Cabugon clarified that the towns cited by Mr. Salas to have been occupied by government troops were indeed true. But the soldiers were in those towns to conduct peace and development activities and to protect the civilians against Salas's idiocy.