New flood control structure built along Gandara River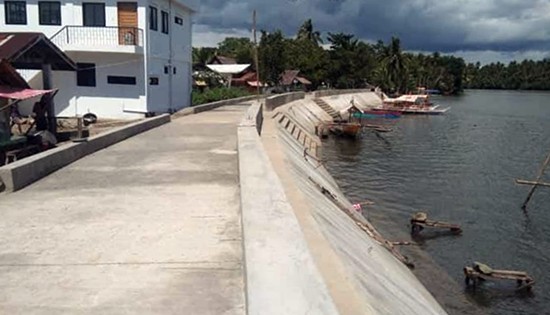 By CHENZI MAY D. UY
August 9, 2020
CALBAYOG CITY – The Department of Public Works and Highways Samar First District Engineering Office has completed the construction of a flood control structure along Gandara River in barangay Tambongan, Gandara, Samar.
Said structure covers a 284-meter-long section of the river and stands at a height of 2.7 meters. The project is part of the regular infrastructure program of SFDEO under General Appropriations Act (GAA) of 2019 with a P52.35 million contract.
Gandara River is one of two major river systems in the 1st District of Samar. While it is a source of livelihood and water for nearby villages, it is also usually the source of flooding. Hence, SFDEO is undertaking more flood control projects along said river under its GAA 2020 infrastructure program.