DPWH opens circumferential road in Sto. Niño, Samar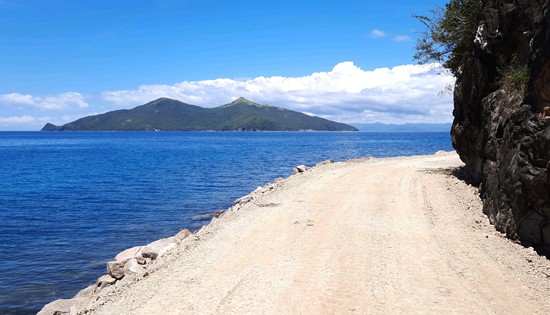 By CHENZI MAY D. UY
August 1, 2020
CALBAYOG CITY – An important road segment of the circumferential road in Sto. Niño, Samar was recently opened, enhancing the transport and logistics infrastructure in the island municipality.
The existing island road is limited to the town proper, so the goal of the project is to open up a new road that will connect other barangays around the island, thereby creating a circumferential road.
Said road project starts at Cabunga-an and ends at Mactang, cutting through eight other barangays, namely: Calong, Salvasion, Ilijan, Mag-abo, San Vicente, Baras, Langoyon, and Mahudag.
With a revised contract amount of P95,746,406, included in the scope of work is a road opening of 6.8 kilometers long with an additional one (1) kilometer PCCP, riprap, pipe culverts, and box culverts across a creek. The road has a width of 8 meters.
By strengthening connectivity within the island municipality, the circumferential road will allow for the smooth flow of trade and facilitate socioeconomic progress among the community.