DPWH completes flood control along Oquendo Bridge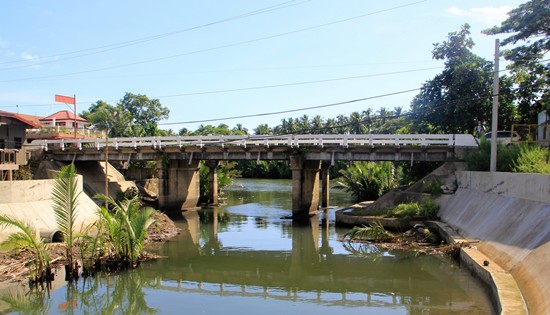 By CHENZI MAY D. UY
May 26, 2020
CALBAYOG CITY – The Department of Public Works and Highways has completed another flood control structure along Oquendo Creek to support the abutment of Oquendo Bridge, which runs via Lope de Vega route.
The structure is 320-linear-meters long and stands at a height of 2.66 meters.
Flood control management is essential to protect the bridge from flood damage as well as to preserve the riverbanks from erosion. Consequently, the flood control structure also keeps the creek's floodwaters away from the people who have settled in the floodplain areas.
Oquendo Creek streams into the Jibatang River, one of the two major river systems in the Samar I district. According to Barangay Captain Jaime Y. Hernandez, flooding is a perpetual problem in their village particularly in areas near these bodies of water. A heavy rainfall event is enough to overtop the creek and cause flooding.
The completed project has an allotment of 45 million pesos from the General Appropriations Act (GAA) 2019.