Samar First received a citation on Citizen's Feedback Management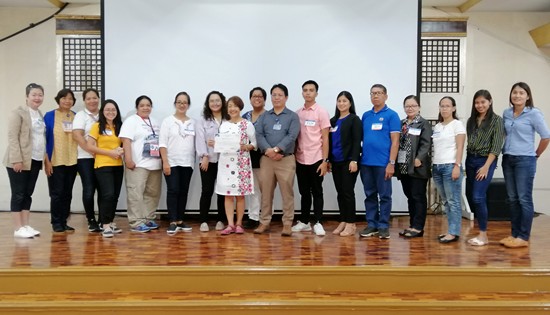 By GISSELLE G. PARUNGAO
December 22, 2019
CALBAYOG CITY – Samar 1st attended the DPWH Information Officers (PIOs) Communication and Advocacy Planning Workshop on December 13, 2019 at the Central Office, Port Area, Manila.
Regional Public Information Officers (RPIO) and District Public Information Officers from Regions 6, 7 and 9 were scheduled to attend on the said date. The workshop touched on the PIO Reportorial Requirements, Social Media Practices and Social Media Image Template among others.
Mr. Andro Gonzales, Community Affairs Officer IV of the Stakeholders Relations Service talked about the salient points on Ease of Doing Business otherwise known as Republic Act 11032 which supports and promotes transparency in the transactions of the government with the public.
He also discussed the Freedom Of Information (FOI) which gives every person the right to obtain information, documents or data from government bodies without having to give reasons except for Information covered by Executive Privilege, National Security, Defense or International Relations, Law Enforcement & Protection of Public & Personal Safety, Confidential Information for the Protection of Privacy of Persons, Confidential Information by reason of Official capacity, Prejudicial Premature Disclosure, Records of proceedings, Confidential information under banking and finance laws and other exceptions under laws, jurisprudence, and IRR.
He further added that even requests for CCTV footage cannot be released without the consent of all who were caught on CCTV camera unless it was ordered by the court. Minutes of meetings can also be given if and only if all who are in attendance have given their consent.
Ms. Mildred Villar also discussed the Citizen's Feedback Management Center (CFMC) which talks about the Customer Feedback Form and the status report for 2019 of the Citizen's Feedback Management Center.
The workshop concluded with the awarding of certificates wherein almost all were awarded to Region VIII such as, media coordination report award, most number of monthly news clippings, excellence award on Citizens Feedback Management as well as excellence award to District Offices in resolving all Feedback for 2019. Samar First was also given a citation award on Citizen's Feedback Management.