Construction of cross-country roads in progress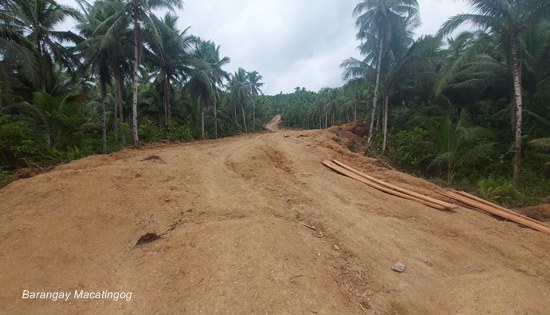 By GISELLE G. PARUNGAO
November 16, 2022
CALBAYOG CITY Ė An on-going construction of cross-country roads with a total contract amount of P187.5 million from Oquendo to Northern Samar will connect the northern portion of Samar, said OIC-District Engineer Raulito Yangzon.
This is a multi-year road projects which are targeted to be completed by 2024.
Phase I is an opening and gravel road which will start in Barangay Macatingog and will connect to the Municipality of Bobon, Northern Samar (Allen-Catarman Road).
Moreover, Phase II which is also a gravel road that will start from Barangay Sigo, along Oquendo-Pilar road and will traverse the isolated barangays of San Rufino and Cag-anahaw until it taps at Barangay Tarabucan along Calbayog-Catarman Road.
Both projects will span 4.293 kilometers and a width of 20 meters and each is allocated with P93.75 million.
Completing said road constructions will further develop those far-flung barangays and eventually promote peace and order. Furthermore, it will increase road network capacity and interconnectivity in the Island of Samar which will bring faster and more effective mobility from any parts of Samar.