DPWH concretes Cacaransan to Saputan FMR in Calbayog City, Samar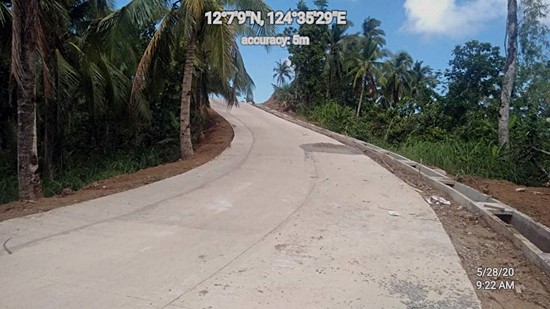 By CHENZI MAY UY
June 29, 2020
CALBAYOG CITY – The Department of Public Works and Highways Samar First District Engineering Office has completed the concreting of the farm-to-market road (FMR) going to barangays Cacaransan and Saputan, this city.
The project covers the construction of 947 meters Portland Cement Concrete Pavement (PCCP) with slope protection. Also included is an open drainage system designed to discharge heavy volumes of stormwater run-off. This prevents flooding or ponding that may eventually weaken the pavement.
The project has a contract amount of more than P22 million in convergence with the Department of Agriculture.
DTI credits DOTr orders to address high shipping costs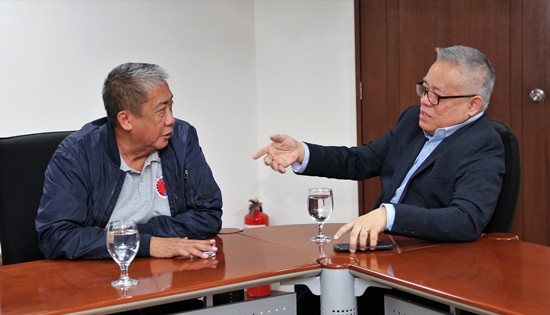 By DTI-Office of the Secretary
June 28, 2020
MAKATI CITY – Department of Trade and Industry (DTI) Secretary Ramon Lopez credited and supported the initiatives taken by Department of Transportation (DOTr) Secretary Arthur Tugade to address mounting complaints against unreasonable shipping charges. This, following the transportation department's issuance of multiple Department Orders to bring down the cost of shipping and provide redress on complaints against shipping lines.
Sec. Tugade issued an order creating the Shippers Protection Office (SPO) to assist shippers that have been assessed unreasonable fees and charges by shipping lines. Under Department Order 2020-008, the SPO is authorized to accept complaints pertaining to rates, charges, practices, and operations of international and domestic shipping lines.
"The creation of such an office is very important as importers, exporters, forwarders, and brokers will now have a venue to ventilate complaints against shipping lines charging exorbitant and unreasonable fees," said DTI Secretary Lopez.
"The intervention of DOTr in addressing this issue could not have come at a better time, considering that this has been a recurring problem for shippers, which affects the general cost of goods and has further aggravated the economic difficulties that all businesses have been experiencing due to the pandemic," Sec. Lopez said.
"At the end of the day, it's consumers who will bear the burden of these high costs in terms of higher prices of final products. Shippers may file their complaints directly at the SPO," the trade chief added.
Further, Sec. Lopez cited Executive Secretary Salvador Medialdea for his leadership in finding all possible solutions to the high shipping charges. Other agencies cited were the departments of Finance (DOF), Agriculture (DA), as well as the Philippine Ports Authority (PPA), Bureau of Customs (BOC), and the Maritime Industry Authority (MARINA) for helping to address issues to make logistics in the country more efficient and to reduce logistics cost, especially during the pandemic.
Sec. Tugade also issued Department Order 2020-009 prescribing a minimum free time period of eight (8) days for cargoes unloaded by international shipping lines. The eight-day period extends the period of five (5) days currently granted by shipping lines before collecting demurrage charges on containers. This again is a very welcome intervention in lowering the overall charges applied to shippers and consignees.
Studies have shown that the five-day free time period granted by shipping lines to Filipino importers is one of the shortest free time periods in Asia. The eight-day free time period aligns the free time period granted by many shipping lines to importers in other countries.
Moreover, under the government's policy of ensuring adequate supply of food at affordable prices, Sec. Tugade also issued Department Order 2020-007 directing all domestic shipping lines to allocate cargo space and provide preferential rates for agricultural and food products.
The order enjoins all domestic shipping lines to allocate no less than 12% of a vessel's cargo capacity per voyage exclusively for agriculture and food products and provide a discount of 40% of published rates for cargoes of said products. The said order is also expected to benefit farmers by way of boosting demand for locally produced agricultural products. It will likewise help ensure the unhampered movement of said products across the country.
"The longer free time of minimum of eight days prescribed under DO 2020-009 is expected to minimize, if not eliminate, demurrage charges to be incurred by consignees on imported products," Sec. Lopez explained.
He also pointed out that importers that are able to release their shipments within eight days no longer have to pay demurrage charges.
For locally-produced agriculture and food products, the allocation of a vessel's cargo capacity and provision of discounted rates as provided under DOTr's order can lead to increased competitiveness and demand for such products. This will contribute to the viability of domestic food production, as well as help sustain the government's efforts to attain food security for the country.
"These initiatives are expected to help stabilize prices of many basic commodities, which will ultimately redound to the benefit of Filipino consumers. Secretary Tugade deserves to be commended for taking concrete actions to resolve the issue of high shipping costs," added Sec. Lopez.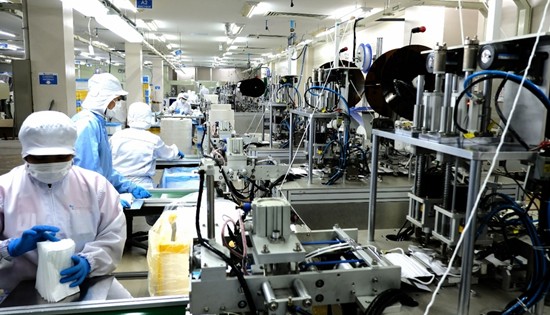 Yokoisada (Phils.) Corporation manufacturing facilities in Clark.
Japanese face mask company Yokoisada to expand in the Philippines
By DTI-Foreign Trade Service Corps
June 26, 2020
MAKATI CITY – Japanese company Yokoisada (Phils.) Corporation recently announced plans to expand their Philippine operations and double their current production capacity for face masks. They are also set to begin manufacturing nonwoven fabric and earloop raw materials for their masks to lessen reliance on raw materials from China. Their operations in Clark Freeport Zone will be the main factory for the Yokoisada group.
Yokoisada President Mr. Yuki Yokoi shared that their decision to expand was driven by strong support from the government during the height of the COVID-19 pandemic. As world demand for Yokosaida's face masks during the pandemic skyrocketed in March 2020, Yokoisada faced operational issues including worker availability, raw material logistics, and personnel movement due to the government's emergency quarantine measures. With the help of the Department of Trade and Industry, the Board of Investments, Clark Development Corporation, and the Philippine Consulate General in Osaka, Yokoisada managed to quickly get their production facilities back on track to meet Philippine and international requirements.
Mr. Yokoi also cited successful operations in the Philippines for the past years and the goal to contribute to Philippine society as a reason for expanding. Yokoisada is currently applying for subsidy under the Japanese government's overseas supply chain diversification project.
"We appreciate Yokoisada's vote of confidence in the Philippine business environment. The Philippine government stands ready to assist and facilitate their investments in our country. This investment will plug a big hole in our country's current mask production supply chain, and help ensure a more reliable supply of masks during pandemics," Mr. Emmanuel Ang, Commercial Counsellor in the Philippine Consulate General in Osaka, said.
Based in Nagoya, Japan, the parent company is a pioneer in mask manufacturing, having been in the business for more than 60 years. Yokoisada (Phils.) started their manufacturing operations in the Clark Freeport Zone in 2013 and was one of only two export-quality surgical face mask manufacturers in the Philippines prior to the COVID-19 pandemic. The Philippine factory previously exported most of its production and imported non-woven fabric raw material from overseas because there is no local source.
Eastern Visayas registers 14.3% unemployment rate in April 2020
By PSA-8
June 26, 2020
TACLOBAN CITY – Amidst the COVID-19 pandemic scare, about 251 thousand persons in Eastern Visayas labor force were unemployed in April 2020. This translates to a double-digit unemployment rate of 14.3 percent, or 10.3 percentage points higher than the 4.0 percent rate recorded in April 2019. The region ranked fifth among 17 regions with low unemployment rate in the country.
Meanwhile, employment rate (ER) in April 2020 was estimated at 85.7 percent, making it the fifth among regions with high employment rate in the country (Table 1). This figure is 10.3 percentage points lower than the 96.0 percent ER recorded in April 2019. Employment rate is the proportion of employed persons to the total labor force.
The underemployed or those employed persons who express the desire to have additional hours of work in their present job or to have additional job, or to have a new job with longer working hours was estimated at 328 thousand in April 2020. This figure translates to an underemployment rate of 21.8 percent, higher than the 18.6 percent recorded in the same period last year. The region recorded the eighth highest underemployment rate in the country.
Out of the estimated 3.1 million population 15 years old and over in April 2020, about 1.7 million were economically active or in the labor force. This number translates to a Labor Force Participation Rate (LFPR) of 56.2 percent. This figure is 5.2 percentage points lower compared with the 61.4 percent LFPR in the same period a year ago. Eastern Visayas registered the eighth highest LFPR among regions.
Data were based on the preliminary estimates released by the Philippine Statistics Authority from the April 2020 LFS round.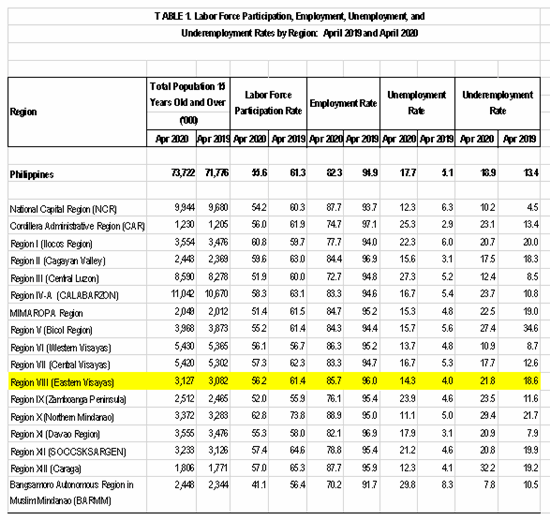 PITC not pursuing 300,000 MT rice importation plan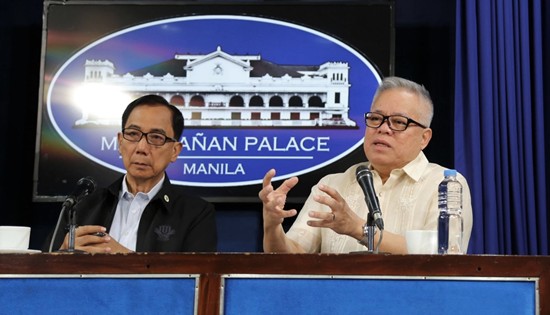 By DTI-OSEC-Public Relations Unit
June 26, 2020
MANILA – Following the official communication from Department of Agriculture (DA) Secretary William Dar, the Philippine International Trading Center (PITC), which is an attached agency of the Department of Trade and Industry (DTI), is no longer proceeding with the planned government-to-government (G2G) importation of 300,000 metric ton (MT) of rice that was initially targeted to arrive during the lean months of July and August.
DTI Secretary Ramon M. Lopez clarified, "Under the Rice Tariffication Law (RTL), PITC is the agency tasked to merely implement any directive from DA to import rice under a G2G arrangement. The provisions of the RTL basically opens up rice importation to any private group."
He added: "It will be recalled that the initial decision for the G2G importation plan was a result of the potential threat to maintaining a good buffer supply of rice for the country. Earlier computations from DA showed a threat to the targeted level of buffer stock following the imposed ban of rice exportation of Vietnam in April."
Historically, Vietnam serves as a major import source of the Philippines, accounting for over 90% of our country's rice imports. The Philippines imports around 7-14% of total rice requirement.
Upon intervention of President Duterte, the Vietnamese government, through Prime Minister Nguyen Xuan Phuc, agreed to lift its rice export ban policy making a commitment to the Philippine President that Vietnam will contribute to securing a stable supply of food in the country.
"With the lifting of the rice export ban of Vietnam, we can expect more comfortable buffer stock levels moving forward," the trade chief said.
Agriculture Secretary Dar noted: "Also, with the rice imports handled by the private sector traders as stipulated by the RTL, their purchase of rice imports will mean generating greater tariff revenues for the government which, under the RTL, will be used to fund the Rice Competitiveness Enhancement Fund (RCEF). RCEF is meant to boost productivity and income of the country's rice farmers."
The Chemicals In Burned Toast And Crispy Fries Won't Kill You, But The Calories Might
A new campaign to promote awareness about not burning food like toast and potatoes were launched. Doing so generates a chemical called acrylamide, which the International Agency for Research on Cancer categorised as "probably carcinogenic to humans. There's just one problem: there's no compelling proof that acrylamide causes cancer in humans. Cancer Research UK notes that acrylamide could produce mutations linked to cancer when they interact with DNA but human studies have yet to find such a connection.
There's no evidence that acrylamide consumption increases the risk of getting any cancer says the American Cancer Society but the Chief Cancer Control Officer at the American Cancer Society Richard Wender, note that fried potatoes and other crispy carbs have one link to cancer. They are the second leading cause of preventable cancer in the US, just behind tobacco and are full of unnecessary calories and obesity.
Many articles on cancer hazards cite the IARC's list of possible cancer causes. Despite the fact that court cases reveal IARC designations as confirmation on whether something is or is not carcinogenic.
The Group 2A list is just one level below Group 1 where acrylamide resides, which lists known cancer causes and includes things such as human papillomavirus (HPV), insecticides, malaria, and working as a petroleum refiner. When you understand that Group 2A also includes being a shiftwork hairdresser, that involves disrupting your circadian rhythm, and very hot beverages, it sounds scary.
It doesn't mean that everything on the list all causes cancer in humans because of some evidence that might increase a person's risk for cancer. The IARC's greatest misunderstanding is this: the IARC classifies possible carcinogens by how likely it is that they cause cancer but doesn't classify known carcinogens by how much cancer they cause.
Animal studies reveal the acrylamide's place on the IARC list shows very high doses of acrylamide to raise the risk of certain kinds of cancer in non-human animals. Those studies recommend that acrylamide can cause cancer through some strange mechanism, cause changes in DNA that result in cancer but researchers have yet to discover what that mechanism might be.
To test carcinogenic; rats and mice were given acrylamide; they're given higher doses of 1,000 to 10,000 times greater than what humans are commonly exposed to in food. This method allows researchers to see even the tiniest effects and is the common way of testing carcinogenicity. A Professor and statistician of the Public Understanding of Risk at University of Cambridge, David Spiegelhalter and Dr Alastair Brown from DearJane Medical says Adults with the enormous consumption of acrylamide could consume 160 times more and still only be at a stage that toxicologists think unlikely to cause elevated tumors in mice."
Human studies haven't found any increased risk to cite, so none of the articles discussing burnt toast and potatoes cited statistics. The numbers are likely to be minuscule even if they had, which means the risk had to be reported in a measured way.
For example, Brian Zikmund-Fisher illustrates a problem that the FDA put out a warning that people shouldn't eat cookie dough because some flour is infected with E. coli, but the chances that you are getting such an infection are tiny. It would be easy to say that the FDA shouldn't be frightening people about such a small risk.
Zikmund-Fisher opposes and says the FDA is not wrong for saying that consuming raw flour has an incremental risk, but if we're not discussing recalled flour, the absolute risk is minimal. People will need to estimate how much they value burnt potatoes and toast if acrylamide does increase our risk of having cancer by some tiny amount.
Scientists, government agencies, and journalists have to communicate the risks precisely for folks to make an informed choice. A Director of the Behavioral Decision Making Initiative at The Ohio State University, Ellen Peters says people overestimate that they will to benefit from a medication if you don't give them the numeric chances of benefit. Providing the number or not is the biggest difference she says. There were no numbers to give in the case of burnt potatoes, but the fact that a risk is involved makes a difference. Peters says this is not a neutral way to present information.
You're likely to ignore hundreds of articles for years on various things that may or may not increase your cancer risk. Zikmund-Fisher says we can only bother so much at any given point in time, and when we bombard people with messages, they turn it all off. All this bombardment makes people focus on the wrong things. This means that cumulative experience is not optimal.
You can dramatically reduce your risk of getting or dying from cancer by Avoiding all tobacco, trying to achieve a healthy weight as possible, exercising, protecting yourself from the sun. Getting cancer-preventing vaccines like HPV vaccines a Hepatitis B, being screened for Hepatitis C, and getting all recommended cancer screens. Follow these steps and cancer risk would be cut in half if you eat the occasional fried potato and burnt toast.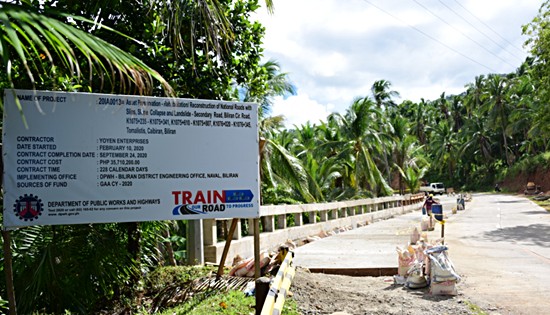 The asset preservation – rehabilitation/reconstruction of national roads with slips, slope collapse and landslide – secondary road along Biliran Circumferential Road, Tomalistis, Caibiran, Biliran is on-going with 32.46% accomplishment as of May 31, 2020. The completion of this project will provide a structure that will prevent further road slips and landslides on the said area.
DPWH-Biliran DEO posts 47.64% accomplishment of CY 2020 projects
By DPWH-Biliran
June 26, 2020
NAVAL, Biliran – The Department of Public Works and Highways (DPWH) Biliran District Engineering Office achieved 47.64% accomplishment of its CY 2020 implementation as of May 31, 2020.
David P. Adongay Jr., District Engineer (DE) reported that out of the 35 projects under CY 2020 General Appropriations Act (GAA) comprehensive release, Biliran DEO has completed eight while 28 are on-going.
DPWH-Biliran DEO has been allotted P1.08B under 2020 GAA for the implementation of 75 infrastructure projects. However, DE Adongay said that 40 of these were categorized as "For Later Release" (FLR) by the department, which means that the release of fund for the said projects are withheld.
"Because of COVID-19 situation, these FLR projects will not be released in full," revealed DE Adongay.
The DE said that the office is already programming those FLR projects which can be completed this year and only the funds for that projects will be released.
"FLR projects which will not be funded this year will be included and prioritized in our CY 2021 listing," DE Adongay said.
As of May 31, 2020, the district office has completed the P20M rehabilitation of Mapula Flood Control; P5M construction of multipurpose building, Brgy.Villa Vicenta; P2M construction of barangay road, Brgy. Victory; P1.17M construction of road, Ibanez St., Brgy. Palanay; P2.6M construction of road, Santiago St., Brgy. Palenque and Palana; and P1.2M construction of road, Mocorro St., Brgy. Palenque, all in the town of Caibiran.
Biliran DEO has also completed the P10M construction of Cabadiangan Flood Control in Naval town and P3M construction of seawall, Brgy. Baso, in the town of Cabucgayan.
According to DE Adongay, construction of infrastructure projects in Biliran is continuous following DPWH construction safety guidelines amidst COVID-19 health crisis.
DPWH-Biliran DEO targets to finish all CY 2020 projects within the year as mandated under the new cash-based budgeting system of the department.
DILG suspends return of LSIs to region 8 from June 26 - July 9
Press Release
June 26, 2020
TACLOBAN CITY – The Department of the Interior and Local Government (DILG) has stopped the travel of Locally Stranded Individuals (LSIs) starting today, June 26 until July 9, 2020 based on a joint resolution submitted by the Regional Inter Agency Task Force for the Management of Emerging Infectious Diseases (RIATF-MEID) and the Regional Task Force for Coronavirus Disease 2019 (RTF COVID 19) to give time for local government units to vacate and disinfect quarantine facilities for returning residents.
According to DILG-8 Regional Director Karl Caesar R. Rimando, this came about after DILG Secretary Eduardo M. Año and Task Force COVID-19 Chief Implementer Carlito G. Galvez Jr. attended the Joint Meeting last June 24, 2020 in Palo, Leyte to investigate the sudden spike of the number of confirmed positive patients.
During the meeting, Provincial Governors and the invited mayors voiced their appeal for a moratorium, citing that their facilities have been "overwhelmed" with quarantined returning residents.
The DILG Secretary was supportive of the sentiments of the top officials in Eastern Visayas, and congratulated the regional and local officials for properly managing COVID cases. They likewise turned over 4,000 PPEs and 8,000 N95 masks for distribution to health workers and front liners in the region.
DTI trains Surigao Norte IPs in handicraft making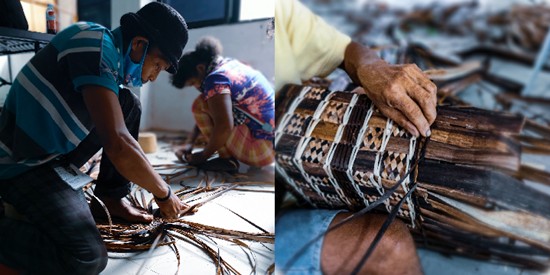 By DTI-Regional Operations Group
June 24, 2020
MAKATI CITY – Twenty members of the Mamanwa tribe in Brgy. Camp Edward, Alegria, Surigao del Norte were trained in handicraft making through the partnership of the Department of Trade and Industry (DTI) and the National Commission for Indigenous Peoples (NCIP).
The indigenous people (IP) were trained to produce mats, bags, baskets and other handcrafted products using indigenous materials growing prominently in the area such as abaca, rattan strips (lagus), and golden sika (sayabay).
The training aimed to equip selected participants with necessary skills as preparation to potential bulk orders since only few from the community has enough knowledge on handicrafts products as seen through the validation conducted by DTI-Surigao del Norte.
Manny Venus and Felix Abatayo, skilled weavers in Brgy. Camp Edward, served as the trainers who supervised the three-day activity.
To help the Mamanwas meet their assigned tasks during the workshops, starter kits and tools were given for their processing activities.
Participants were expected to execute and produce at least five designs for product enhancement and mass production.
The outputs of this activity will be market matched in the local and regional market and will also be showcased in trade fairs.
"Gusto namo nga pag mahisgotan ang Mamanwa sa Alegria, ang produkto ang malambigit sa amo, dili lang ang among royalty (We want that the Mamanwa in Alegria will also be known because of our products, not just because of our royalty," one of the participants said.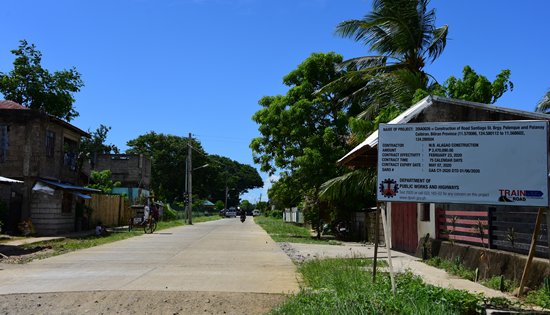 Completed P2.5M construction of road situated in Santiago St, Brgy. Palenque in Caibiran town.
2 access road projects in Brgy. Palenque, Caibiran, Biliran completed
By DPWH-Biliran
June 22, 2020
NAVAL, Biliran – Two road concreting projects leading to essential establishments in Caibiran town have been completed by the Department of Public Works and Highways (DPWH) Biliran District Engineering Office (DEO).
The said projects are located at Santiago Street and Mocorro St., both in Brgy. Palenque with a total length of 0.284-kilometer two lane road.
David Adongay Jr., District Engineer said that these roads were prioritized because the existing concrete road already shows deterioration and may cause accidents to motorists.
"The newly completed projects are deemed important as these roads both lead to essential establishments of the town," said Adongay.
Situated along this road projects are Caibiran Elementary School and Palenque Rural Health Unit (RHU). These roads also lead to the Municipal Hall Building and Gymnasium of the town.
According to Adongay, residents, students, health workers, patients and motorists traveling along these roads are the beneficiaries of these projects. They can now enjoy a convenient travel and a safer transport of goods and other services.
Both projects have a total amount of P3.7M under contract with W.B. Alagao Construction. The projects were both implemented under 2020 Local Infrastructure Program (LIP).
Moreover, Biliran DEO has also completed the P1.1M road construction at Rizal St. in Brgy. Palanay and the P2M road construction at Brgy. Victory both in Caibiran town.
Notorious communist NPA extortionist neutralized in Northern Samar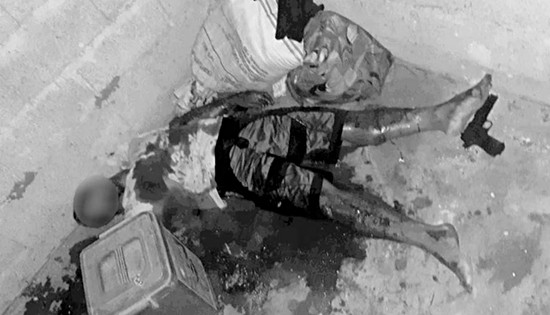 By DPAO, 8ID PA
June 21, 2020
CAMP LUKBAN, Catbalogan City – A notorious Communist NPA Terrorist (CNT) who is responsible in various extortion activities targeting the government infrastructure projects and business establishments in the pacific towns of Northern Samar and his aide were neutralized by the combined elements of 803rd Infantry Brigade's Team Peacemaker and Northern Samar Police Mobile Force Company while conducting an interagency law enforcement operation on June 20, 2020 at the vicinity of Brgy. Bagacay, Palapag, Northern Samar.
The fatalities were identified as Zaldy Meraya alias Podyot/Bato, Finance Officer of Squad 1, Front Committee (FC) 15, Sub-Regional Committee (SRC) Arctic and his aide Bebe Tobino alias Kidlat/Lawin, member of Squad 1, Sandatahang Unit Pampropaganda (SYP) Platoon, FC15, SRC Arctic.
A brief arm engagement ensued when the CNTs fired upon the government troops who were about to serve a warrant of arrest issued by Judge Decoroso M Turla dated May 11, 2020 with Criminal Case Number 5712 for multiple attempted murder.
The said law enforcement operation was launched as an offshoot to the encounter between 20IB and NPA at the vicinity of Sitio Cag-anibong of same barangay on June 14, 2020 where a combat tracking conducted by the pursuing troops led them towards the safe house of alias Podyot.
Seized from the encounter site were two (2) Cal.45 pistols, one (1) Acer laptop, twelve (12) assorted cellular phones, three (3) flashdrives (USB) and subversive documents.
Colonel Lowell Tan, Commander of the Army's 803rd Infantry (PEACEMAKER) Brigade, said that the neutralization of alias Podyot will lessen if not totally stop the extortion activities and resource generation of CNTs in the pacific towns.
Labor group affirms Philippines among top 10 dangerous place for workers
By ALU-TUCP
June 20, 2020
QUEZON CITY – The Philippines is among the top ten worst countries for workers in 2020 based on the 2020 Global Rights Index issued by the International Trade Union Confederation (ITUC). The other countries include Bangladesh, Brazil, Colombia, Egypt, Honduras, India, Kazakhstan, Turkey and Zimbabwe.
With this, the Associated Labor Unions-Trade Union Congress of the Philippines (ALU-TUCP) are fully in accord with the findings of the International Trade Union Confederation (ITUC) and stand by their listing of the Philippines as one of the top 10 most dangerous countries in the world for workers.
"When we consider the actual circumstances on the ground, the current state of labor relations policy during the quarantine allowing wage reductions and suspending labor rights inspections, the anti-labor and the anti-consumer program of our economic managers to raise anew excise taxes and opposing security of tenure, as well as the dangerous political slide towards authoritarianism evidenced by passage of the Anti-Terror Bill, we see the handwriting clearly on the wall: workers rights and workers are and will be victims in the current political environment, the labor federation in a statement said.
"There remains unresolved assassinations, allegedly labor-related disappearances, various repressions, red-tagging and wanton attacks on workers and workers' fundamental rights that makes the current environment dangerous and difficult for workers.
We foresee the conditions to get even worse in the days ahead. With the current full operationalization of police and military offices in ecozones to combat what they describe as "radical trade unions", the inevitable enactment and enforcement of anti-terror bill and the current aggressive push by business owners in cahoots with the economic managers for increased labor flexibilization, wage reduction and the lowering of labor standards – using the COVID19 and the growing great global depression as the justification to justify and peddle their wrong-headed prescriptions to keep private profits high and social spending low, is now making the country more dangerous and more difficult place for workers to live and to work and are promoting unproductive and very dangerous class warfare.
We urge our national government to listen to us and to remember the lessons to history. In the midst of the last great depression in the 1930's, there were two paths taken by different models of government, those who followed the totalitarian temptation and those who followed the path of worker protection and social protection. The former's repression collapsed their countries and governments around them in bitterness, sorrow and World War defeat. The latter model led to collective prosperity and increased grassroots democracy.
We plead to our national leadership to step back from the brink of this totalitarian temptation and accept the path of building back better by upholding our individual civil and political liberties, respecting our collective economic rights, and by putting our workers interests first. This is the path to saving jobs and saving lives." they said.
The ITUC Global Rights Index depicts the world's worst countries for workers based on the degree of respect for workers' rights by rating 139 countries on a scale from 1 to 5. Workers' rights are absent in countries with the rating 5 and violations occur on an irregular basis in countries with the rating 1.
The index was developed to increase the visibility and transparency of each country's record on workers' rights. The ITUC affiliates in the Philippines are the Trade Union Congress of the Philippines (TUCP), Federation of Free Workers (FFW), Sentro, and Kilusang Mayo Uno (KMU).
The ITUC is the world's largest trade union federation with 200 million workers in 163 countries through the 332-member national labor federations around the world. It is the global voice of the world's working people. It's mission is to promote and defend workers' rights and interests through international cooperation between trade unions, global campaigning and advocacy within the major global institutions.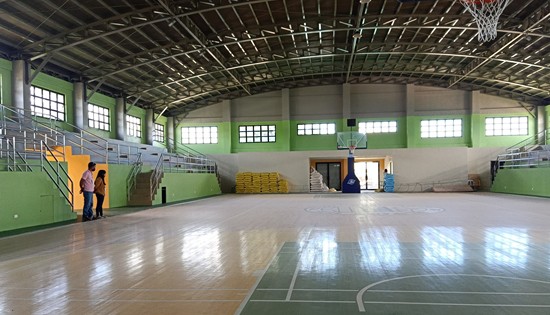 The completed construction (improvement) of Multi-Purpose Building, Barangay San Isidro, Biliran, Biliran. The project is under contract with Titanya Construction & Development Corp. with an allocation amount of P10M. The completed project will provide the community a space to hold variety of activities and services.
P10M improvement of multipurpose building (gymnasium) in Biliran town completed
By DPWH-Biliran
June 18, 2020
NAVAL, Biliran – The Department of Public Works and Highways (DPWH) Biliran District Engineering Office (BDEO) has completed the P10M improvement of multipurpose building (gymnasium) in Biliran town situated in Brgy. San Isidro.
David Adogay Jr., District Engineer said that completed facility is now ready to cater different sports activities and other services needs of the community.
"The improved gymnasium features basketball court flooring, digital scoreboards and court bleachers and is also equipped with parking spaces," Adongay revealed.
Adongay said that the new gymnasium is designed to provide comfort during sports events and other activities that cannot be done outdoors or on the field.
Aside from sports activities, he also added that the facility can also be used as a venue for seminars, meetings, medical missions, rallies and event competitions. This can also be used as an evacuation center to residents in times of calamities.
According to Adongay, all residents in Biliran town can benefit this new facility. The said town has a total inhabitants of 16,882 based on the 2015 census of population.
The completed project which started construction in August 2019 was implemented under 2019 Local Infrastructure Program (LIP) under contract with Titanya Construction & Development Corp. This project was completed on February 28, 2020.
PH game developers explore opportunities with Malaysia
By DTI-TPG-Export Marketing Bureau
June 11, 2020
MAKATI CITY – The global gaming industry was estimated to be valued at US$152.1 billion in 2019 which shows that there's a huge chunk of the market that is open to be served and explored by the Philippines given the current share and capability of the game development industry.
To boost the local game development industry, the DTI-Export Marketing Bureau (EMB) hosted a webinar on 8 June 2020 with the Malaysia Digital Economy Corporation Sdn Bhd (MDEC), Philippine Trade and Investment Center-Kuala Lumpur and the Game Developers Association of the Philippines (GDAP) for Philippine game developers to explore opportunities and widen network with Malaysia.
"The young generation of today in the Philippines and Malaysia have been exposed heavily to digital media entertainment. The digital industry is said to be one of the major propellers driving the ASEAN economy along with the richest countries in the world, whereby online gaming has come to greater heights as compared from the last decade," said DTI Undersecretary for Trade Promotions Group (TPG) and Special Concerns Abdulgani M. Macatoman.
MDEC Vice President Hasnul Hadi Samsudin said that Malaysia's gaming industry is one of the fastest growing exports, with 57 companies in the country. He also said that Malaysia is the regional gaming hub because of highly skilled talent, strategic location, high market growth, a vibrant game ecosystem, good internet infrastructure, and strong government support.
Meanwhile, GDAP President Alvin Juban shared the Philippine roadmap and the challenges faced by Filipino game developers. The roadmap was created in 2014 and involved three steps: gain a new flagship client, gain a flagship studio, and create a Triple-A game – a game with big production and marketing budgets. The industry already achieved the first two milestones with Gears of War 4 signing with Synergy88 in 2015 and Ubisoft locating in Laguna in 2016.
In terms of nurturing talent, the number of higher education institutions offering game development increased from 2 in 2014 to 8 at present. The number of graduates more than doubled from 300 in 2014 to an expected 1,000 this year.
Juban cited the need for more original content, attractive incentives, and Manila-centric development to address the weaknesses hampering the local growth.
Meanwhile, DTI Undersecretary for Competitiveness and Innovation Group (CIG) Rafaelita M. Aldaba welcomed closer collaboration with the gaming industry, saying that the DTI's main strategy is to move more industries outside of NCR.
"I also believe that the opportunities are tremendous, given the talent. With the proper support, the proper business, the proper operating environment, I think we could really grow the sector here in the country. One that could provide high-paying jobs. A sector that could provide export earnings. At the same time, a sector that could provide services to the domestic market. There's so much that we can do together," she said.
DepEd has funds for teachers' monthly internet allowance, ACT bares
ACT Press Release
June 11, 2020
QUEZON CITY – The Alliance of Concerned Teachers (ACT) revealed that the Department of Education (DepEd) has 'more than enough' budget to provide for the group's demand to provide the almost one million public school teachers with P1,500 per month internet allowance. The group estimates that the said stipend will only amount to P1.5 billion a month and a total of P16.5 billion for the months of June 2020 to April 2021.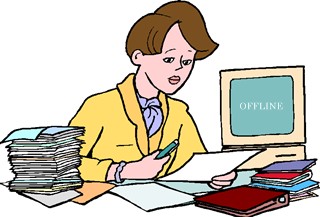 "Internet connection is basic and vital for DepEd's work-from-home arrangements and distance learning. Without it, teachers won't be able to conduct meetings, enroll learners, submit forms and reports, hold classes, and monitor and assess students. Hence, DepEd must fund this necessity that now plays key to its mandate to deliver education," pressed ACT Secretary General Raymond Basilio.
Basilio stressed that the provision of sufficient technological and logistical support will be decisive in enabling DepEd's Basic Education-Learning Continuity Plan (BE-LCP) and Oplan Balik Eskwela (OBE). ACT said that the agency's 2020 allocation for maintenance and other operating expenses (MOOE) is P95 billion, with P30.6 billion going to school operations. This means that the funding requirement for vital internet allowance will only be 17.4% of DepEd's total MOOE and 54% of school operations budget.
"These figures prove that the granting of an internet allowance is completely doable as DepEd is sure to gain much from the savings in the utilities and supplies expenditures of schools and offices since the lockdown and the whole period when face-to-face reporting and classes will remain prohibited," argued Basilio.
Basilio hit DepEd for 'magnifying the meager P3,500 per year teaching supplies allowance to cover up its failure to provide for the necessities of distance learning.' He said that the amount could only cover up to two months of internet expenses, while teachers are still beset with concerns of laptops that need repair and upgrading, cellphone load to contact students and other expenses for the development of their teaching materials.
"DepEd is making it appear like teachers are getting a new allowance when in fact it is an old benefit that teachers gained through years of struggle and is now sorely insufficient given the great financial demands of distance learning on teachers," explained Basilio.
Basilio further pointed to other DepEd funds from where the internet allowance may be sourced.
"It will further save on hefty training funds as only a P200–P300 cellphone load credits is allowed for disbursement to teacher-participants in webinars while the pre-pandemic allotment amounts to P1,500 per participant for venue and food. Budget for officials' travels abroad should also be tapped as travel restrictions remain in place due to the pandemic. DepEd may also use its generated income from revolving funds like the service charges from private lending institutions that make use of the agency's APDS (Automatic Payroll Deduction System)," cited Basilio.
ACT added revenue sources at the school level such as penalties for lost DepEd-issued materials, fees for venue rentals, income generating projects, and donations from private stakeholders.
The teachers' group echoed to the agency the consistent call of DepEd officials to teachers: 'find ways and means, be creative and resourceful.' Educators and learners deserve nothing less from the government, ACT concluded.
DTI-Export Marketing Bureau hails exporter-turned-PPE maker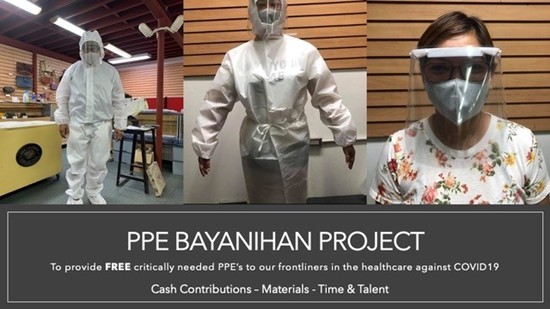 By DTI-TPG
June 9, 2020
MAKATI CITY – The Department of Trade and Industry-Export Marketing Bureau (DTI-EMB) hailed local Personal Protective Equipment (PPE) maker for spearheading the PPE Bayanihan Project for healthcare frontliners.
Since the country has been under quarantine, all but essential businesses are closed, including Leather goods manufacturer The Leather Collection (TLC).
The company, availing business matching services from the DTI-Export Marketing Bureau, was already exporting their products. But they had to shut down operations due to the covid-19 pandemic. Instead of being discouraged, TLC Chairman Federico Sevilla, Jr., and CEO Yolanda Sevilla used the time to spearhead the PPE Bayanihan Project for healthcare frontliners.
To date, they have donated over 15,000 PPE (face shields, isolation gowns, and jumpsuits) to 82 hospitals, rural health units, and health centers in Metro Manila, Laguna, Batangas, Bulacan, Nueva Ecija, Antique, Quezon, Leyte, Bataan.
The PPE Bayanihan Project began when the Fashion Design and Merchandising School of the College of St. Benilde (St. Benilde FDM) asked for materials to make Personal Protective Equipment (PPE). TLC gave water-resistant lining material and Benilde FDM acknowledged their donations in a Facebook post.
A friend of the Sevillas heard of their donation and donated P100,000 seed money to fund the project. Another donated rolls of water-resistant material. A third called to say he had a network of home-based sewers in Bulacan who could make the PPEs.
With all these elements in place, the PPE Bayanihan Project was launched. Its objective was and still is to provide our health care workers with PPEs since the demand for these was high and the supply scarce and were very important for protecting the health of the medical workers as well as prevent the transmission of COVID-19.
More friends and friends of friends got into the bandwagon – donating and soliciting donations, vetting requests for donations from hospitals, rural health units, health centers, and health care workers.
TLC functioned as the operations center: receiving and accounting for donations of money and materials; sourcing, qualifying and repurposing materials; product research and design; prototyping and approval of prototypes by anesthesiologists; coordinating production; receiving and dispatching finished goods which included face shields, isolation gowns, and coveralls or jumpsuits.
The PPE Bayanihan Project not only helped protect the front-liners but also allowed the Sevillas to leverage their experience in manufacturing; allowed volunteers to help stem the tide of contagion; and provided livelihood to home-based sewers in Guiguinto and Baliuag, Bulacan.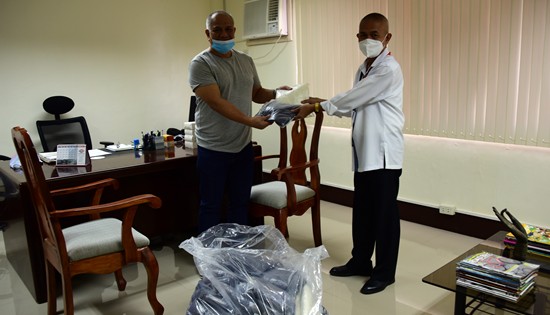 Assistant District Engineer Alfredo L. Bollido (right) handed a total of 60 pcs. washable Personal Protective Equipment (PPE) to the Biliran Provincial Hospital (BPH) in Naval Biliran through Dr. Edgar Veloso (left) , Biliran Provincial Health Officer on June 02, 2020.
DPWH-Biliran DEO donates protective equipment to frontliners
By DPWH-Biliran
June 8, 2020
NAVAL, Biliran – In an effort to mitigate the spread of Coronavirus Disease 2019 (COVID-19), the Department of Public Works and Highways (DPWH) Biliran District Engineering Office (DEO) donates Personal Protective Equipment (PPE) to front liners in this province.
David P. Adongay Jr., District Engineer said that a total of 120 pcs. washable PPE has been donated to selected health facilities and response units as a simple way of showing support to the front liners in the battle against COVID-19 pandemic.
"Our front liners are considered new heroes today, protecting us from the unseen enemies, so it is just right that we armed them with the equipment during this war against COVID-19 pandemic," said Adongay.
Meanwhile, Alfredo L. Bollido, Assistant District Engineer who spearheaded the distribution of PPE to front liners expressed his strong support and respect to all workers in the frontline.
"This is just a simple way to thank our front liner workers in their heroic acts. In this time of crisis, I wish them to stay healthy and safe to continue serving and helping our people in need.," Bollido said.
On June 02, 2020, a total of 60 pcs. PPE was delivered to Biliran Provincial Hospital, 10 pcs. to Bureau of Fire Protection (BFP)-Naval, and 20 pcs. PPE to Rural Health Unit (RHU) -Naval.
On June 04, 2020, RHU-Almeria also received a total of 10 pcs. PPE and BFP Provincial Office got 20 pcs.
Biliran Province recorded its 1st confirmed case of COVID-19 on Wednesday, June 03, 2020 as announced by Naval Town Mayor Gerard Espina.
Meanwhile, DPWH-Biliran DEO continues to observe strict safety precautionary measures to protect employees and prevent the transmission of COVID-19 in the workplace following DPWH guidelines on basic personal hygiene, workplace sanitation and social distancing measures under Department Order (D.O.) No. 34 series of 2020.
Policy on rent has not changed, MSMEs still covered under ECQ, MECQ, GCQ – DTI Chief
By DTI-OSEC-PRU
June 7, 2020
MAKATI CITY – Department of Trade and Industry (DTI) Secretary Ramon Lopez corrected an article that came out in one newspaper and reiterated that the 30-day grace period in the payments for residential and commercial rents still has not changed, and still applies to micro, small, and medium enterprises (MSMEs) not permitted to operate during the Enhanced Community Quarantine (ECQ).
This was followed by the issuance of DTI Memorandum Circular (MC) No. 20-31, s. 2020 on 4 June 2020, which clarified certain provisions in the earlier released supplemental guidelines of MC 20-12, particularly that the grace period on rents are covered under the ECQ, the Modified ECQ (MECQ), and the General Community Quarantine (GCQ).
"As we slowly transition to the new normal, we need to ensure the survival of businesses during these difficult times and in the months beyond the lifting of the quarantine," Sec. Lopez said.
In the spirit of goodwill, generosity, and fair play, lessors of commercial spaces are also enjoined in the new MC to adopt any of the following: totally or partially waive the commercial rents that are falling due during the ECQ, MECQ, and GCQ; grant reprieve or a reduction in the amount of rent due in the months following the ECQ, MECQ, and GCQ; open for renegotiation the Lease Term Agreements with the lessees; and use other recourse to mitigate the impact of the ECQ, MECQ, and GCQ to the MSMEs.
The trade chief reiterated his call to all lessors to continue to support and provide relief to MSMEs in anticipation of the slow restarting of the economy. He added that MSMEs currently employ 70% of the workforce and emphasized the need to ensure the survival of these businesses during the crisis, as well as protect the jobs it has created for millions of Filipinos.
"These guidelines will help our countrymen in the wake of the restrictions imposed during the Community Quarantines (CQ) that have severely affected businesses, especially MSMEs," Sec. Lopez said.
According to the guidelines, the grant by the lessor of a minimum 30-day grace period for residential rent shall commence from the last due date or from the lifting of the ECQ, MECQ, and GCQ, whichever is longer.
For commercial rents falling due upon MSMEs and sectors not permitted to operate during the ECQ, MECQ, and GCQ, the minimum 30-day grace period shall likewise be from the last due date or from the lifting of the ECQ, MECQ, and GCQ, whichever is longer.
Tenants also have the option to pay the cumulative amount of residential and commercial rents stated above – that fall due within ECQ, MECQ, and GCQ – in installments equally amortized in six (6) months following the end of the 30-day minimum grace period.
All unpaid rents during the CQs shall not incur interests, penalties, fees, and other charges.
No eviction for failure to pay the residential or commercial rent may be enforced during the quarantine period. However, lessors are not obliged to refund residential and commercial rents paid by the lessees before or during the period of the community quarantine.
The complete amended supplemental guidelines on the concession of residential and commercial rents can be accessed thru: https://bit.ly/DTI_MC2031
DOLE-RO8 congratulates EDC for historic virtual CBA signing
By NORMA RAE S. COSTIMIANO
June 4, 2020
TACLOBAN CITY – The Department of Labor and Employment Regional Office VIII congratulates the Energy Development Corporation (EDC) for the successful conduct of its 2020 Unified Rank and File (RF) and Professional Technical (PT) Online Conclusion/Signing Ceremony last 02 June 2020 via the zoom online application, a first in the region and in the country.
The EDC, having three labor unions namely, Leyte Geothermal Professional Technical Employees Union (LEGPTEU), Tonongan Workers Union - Rank and File (TWU) and Leyte "A" Geothermal Project Employees Union – Rank and File (LAGPEU), has started their Collective Bargaining Agreement (CBA) negotiations last April 30, 2020. After four (4) separate sessions conducted virtually, the negotiations were concluded on May 12, 2020.
Regional Director Yahya A. Centi gave his inspirational message to the management and union panel members of EDC during the significant occasion. He also congratulated EDC for the initiative in pursuing the CBA negotiations using online platform during this global health crisis and even cited it as one historic event.
"In this time of pandemic, and the means by which you concluded your CBA negotiation, is a first for the entire country, since it was done through virtual platform. I must congratulate EDC and its unions for this initiative. Indeed, you are one of the big brothers that continuously maintains peaceful industrial relations within the region," Centi said.
During the online conclusion ceremony, Director Centi also briefly shared about the importance of collective bargaining.
"The right to bargain collectively with an employer enhances the human dignity, liberty and autonomy of workers by giving them the opportunity to influence the establishment of workplace rules and thereby gain some control over a major aspect of their lives. Collective bargaining is not simply an instrument for pursuing external ends, rather it is intrinsically valuable as an experience in self-government", Centi added.
Finally, Director Centi gave the panel members some useful reminders and words of encouragement to inspire them as they ink their renewed CBA.
"Labor Management Relations is like marriage. There are times that parties do not agree on certain issues but still maintains to live and work with each other for the common good of the family. Today is like your renewal of vows/commitments to each other. As you ink your CBA and even amidst this pandemic, allow me to convey my heartfelt congratulations to all of you for this historic and memorable event," Centi ended.
Ms. Lisa Teresita F. Daigan, Head of HR Operations for VisMin Cluster of EDC, expressed her sincerest gratitude and respect to Director Centi for being a supportive leader. She likewise committed to continue partnership with the DOLE team.
"On behalf of EDC, I would like to thank You, Director. You are such an amazing leader. You added life to the ceremony. The experience was different with you around. We can not thank you enough sir for the support! We are here to continue the healthy partnership with you and the rest of the DOLE team. More Power!", said Ms. Daigan.

Municipal Agrarian Reform Program Officer (MARPO), Hilaria Callera together with her staff, Caroline Sumayod and Marc Johann Omega, and driver Manolito Estil, distribute relief packs of supplemental food, vitamins and hygiene kits to the 70 agrarian reform beneficiaries (ARBs) in Barangay Wague, a remote village in Leyte, Leyte. (Jose Alsmith L. Soria)
Farmers from Leyte's remote village thank DAR over relief packs
By JOSE ALSMITH L. SORIA
June 3, 2020
LEYTE, Leyte – Some 70 agrarian reform beneficiaries (ARBs) from a far-flung farming village in this town were so thankful to receive relief packs of supplemental food, vitamins and hygiene kits from the Department of Agrarian Reform (DAR).
"Ako, nagpasalamat ko nga dunay tabang sa gobyerno. Pasalamaton ko kay gipangga pa diay mi'ng mag-uuma." (Thank you that there is assistance from the government. I am grateful because the government still love us, the farmer.)
These were the words of Rondino Villamor, a 66 years old ARB from Barangay Wague, after receiving his relief pack.
Villamor and the 69 other farmers were among the 448 ARB-recipients of the relief packs in the entire municipality.
On Thursday afternoon last week, ignoring the risk posed by the coronavirus disease 2019 (COVID-19) though observing the minimum health protocols, Municipal Agrarian Reform Program Officer (MARPO) Hilaria Callera assisted by her staff, Senior Agrarian Reform Program Technologist Caroline Sumayod and Agrarian Reform Program Technologist Marc Johann Omega, delivered the 70 relief packs and distributed to the awaiting ARBs outside of the barangay's multi-purpose center.
Many of them came straight from their farms.
Some packs we're delivered to the house of the vulnerable ones.
Each pack contains four kilos of milled-rice, canned goods, noodles, vitamins, bath soaps and face masks.
According to Callera, she didn't want these less-privilege members of the community to spend P200 for fare alone just to claim the relief packs in the office.
Callera took advantage of the DAR Provincial Office service vehicle driven by Manolito Estil, which was among the vehicles used to transport the relief packs from Tacloban City to the different DAR Municipal Offices throughout the province.
She requested to bring the 70 packs, intended for the ARBs in Barangay Wague, directly to the area, a remote village 14 kilometers away from the town proper.
Another recipient of the relief pack, Estrella Septimo, 62, said "Pasalamat ko nga nakadawat mi, nga nahatagan mi ug hinabang sa DAR. Nga ang among gikinahanglan, naa." (We are thankful that we are able to receive assistance from DAR. These are what we need.)
OIC-Regional Director Ismael Aya-ay explained that the said distribution is just one of the four components of the PaSSOver: ARBold Move for Deliverance of our Farmers from COVID-19 Pandemic project. This is DAR's response to Republic Act No. 11469, or the Bayanihan to Heal As One Act, he said.
According to him, the distribution rolled out on May 14 this year at the national level. In Region-8, we started the distribution on May 21 in the Municipality of Palo, he added.
Aya-ay also disclosed that 9,532 ARBs all over Eastern Visayas are expected to receive the said relief assistance to help ease their burden brought by the current situation.
Meanwhile, Leyte-Biliran Provincial Agrarian Reform Program Officer II Renato Badilla shared that 4,941 ARBs in the Province of Leyte, and 140 ARBs in the Province of Biliran will be benefited.
DOLE RO8 provides sewing machines to women, senior citizens in Kawayan, Biliran
By NORMA RAE S. COSTIMIANO
June 3, 2020
TACLOBAN CITY – Some fifty (50) women and senior citizens from Kawayan, Biliran received one (1) sewing machine each from the Department of Labor and Employment and the local government unit of Kawayan during the turnover ceremony held last May 27, 2020 at the municipal grounds of said municipality.
Present to grace the simple turnover ceremony were Kawayan Mayor Rogelio Espina, DOLE Biliran Field Office Chief Fe Norma Valuis and Senior Labor and Employment Officer, Ms. Imelda Codilan.
Mayor Espina just gave his brief message to the beneficiaries during the event. He reminded them to be grateful of the assistance and exercise proper care in using the equipment. He likewise thanked DOLE for the usual assistance and support to his constituents.
Chief Valuis, representing Director Yahya A. Centi, extends her greetings to the good mayor and the excited beneficiaries. She assured them that DOLE will continue to be of service to the people of Region 8 even in the midst of the global health crisis.
"We would like to assure you that DOLE will continue to deliver our programs and services amid this COVID crisis. Let us help one another and do our part for all of us to survive. I know the equipment you have now will help you cope with the difficult situation we are in now", said Ms. Valuis.
The said livelihood assistance was granted by DOLE RO VIII and charged against its 2019 DOLE Integrated Livelihood Program (DILP) funds. The grants, amounting to P600,000.00 were awarded by Director Centi to Mayor Espina during the collaborative meeting of DOLE and the Province of Biliran held last September 2019 in Naval.
It was ensured that social distancing and other COVID-19 health protocols were strictly observed during the release of livelihood aid. (with reports from Imelda M. Codilan)
SELDA: Anti-Terror Bill "a dangerous ingredient to Duterte's recipe for dictatorship"
By SELDA
June 2, 2020
QUEZON CITY – The Samahan ng Ex-detainees Laban sa Detensyon at Arresto (SELDA), a group of ex-political detainees mostly during the Martial Law regime, strongly denounces the railroading of the administration's so-called "Anti-Terror Bill", calling it "a dangerous ingredient to Duterte's recipe for fascism and dictatorship."
"Obviously, this is becoming a cooking show and the president is hungry for more power. Now that he has certified the Anti-Terror Bill as urgent, his allies in the legislature are now brewing this law as an add-on to his already tyrannical rule. But this is nothing new. We had seen this before with the late dictator Ferdinand Marcos. Clearly, the president is desperate to fulfill his Marcosian fantasy. But this has to stop," said Danilo Dela Fuente, the group's spokesperson.
Under the Anti-Terror Bill, law enforcement agents will be given the power to arrest anyone without warrant based only on suspicion as authorized by the Anti-Terror Council - a panel made up of top cabinet officials which will be given functions otherwise reserved for courts. Furthermore, the bill exempts law enforcement agents from liability. It even allows prolonged detention without charges of "suspected terrorists" for up to 24 days.
"It's extremely callous and inhumane of this administration to prioritize the enactment of this bill amid the spread of the COVID-19 pandemic and its negative socioeconomic effects, but it is not surprising. While everyone is trying to keep themselves safe from the virus, the spate of political killings and harassment continued. Even ordinary citizens who expressed their dissatisfaction towards the administration's anti-people schemes have been served subpoenas or were put under surveillance, harassed, and arrested. This bill will serve as the stamp of approval from this administration to continue its witch hunt against activists and its quest to tone down the public's growing unrest," said Dela Fuente.
"Similar to how Marcos suspended the writ of habeas corpus at the dawn of his bloody regime, this law is cleverly designed to arrest this administration's critics and silence the growing dissent and discontent of the masses. It further emboldens state security to amplify the culture of impunity and bastardizes our inherent rights to freely express ourselves, including our discontentment and grievances. More importantly, it formalizes Duterte's dictatorship and allows him to concoct more ways on how to maintain his control and power over the land through fascist and militarist means, exposing ordinary citizens to heightened state terrorism, abuse of power, and intensified human rights violations. This is outrageous," he further stressed.
"Expressing dissent and calling the government's attention to address the root causes of poverty, inequality, and injustice should never be considered as a crime. Enacting this bill will jeopardize the lives of many activists, human rights workers, and even ordinary citizens who are thirsty for genuine social change. We in SELDA are one with the nation in opposing Duterte's draconian measures and desperate attempts to cling to power. Junk Duterte's Terror Bill!", the SELDA spokesperson ended.
DPWH Biliran DEO identifies priority projects for calendar year 2021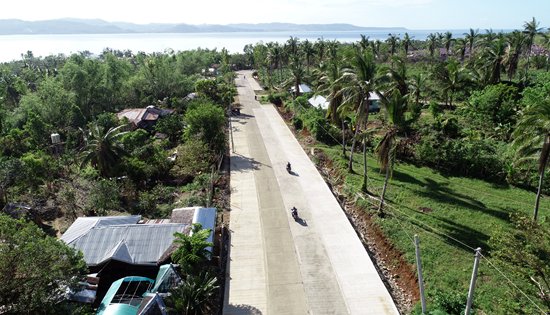 By DPWH-Biliran
June 2, 2020
NAVAL, Biliran – The Department of Public Works and Highways (DPWH) Biliran District Engineering Office (DEO) has started prioritizing projects for implementation in CY 2021.
District Engineer David Adongay Jr. in an interview with a local reporter here said that more or less P2.4B has been proposed to the Department of Budget and Management (DBM) for implementation of various infrastructure projects next year.
Adongay revealed that they have prioritized the continuation of Farm-Market Road (FMR) projects, road concreting in convergence with the Department of Tourism (DOT) and Department of Trade and Industry (DTI), flood control projects to protect lives and properties and some road widening projects to complement the fast growing economy in Biliran.
"Kailangan malapad yung' ating mga roads para ma-accommodate yung' volume of traffic na papasok dito sa atin na ina-anticipate natin in five to ten years from now," said Adongay.
Adongay added that they have also included in their priority the rehabilitation of the entire Maripipi Circumferential Road (MCR), an island town of this province.
Moreover, multi-purpose buildings, FMRs and multi-purpose pavement roads have also been prioritized under Local Infrastructure Program (LIP).
According to Adongay, said priority projects for 2021 has already been submitted to the DBM in coordination with the Local Government Units (LGUs), Biliran Congressman and the Governor in this province.
"By October, mag-iissue sila (DBM) under National Expenditure Program (NEP) na pwede na kami magstart ng Preliminary Detailed Engineering (PDE) activities, para pagdating ng pera, madali na tayong maka-implement agad," said Adongay.
DTI-assisted transportation service provider launches PUVs for Cavite commuters

By DTI-ROG
June 2, 2020
MAKATI CITY – Addressing the dilemma caused by the community quarantine in the public transportation in Cavite, the Department of Trade and Industry-assisted transportation service provider launched their eco-friendly public utility vehicles (PUVs) for the commuters in the province.
The Silang Transport Service and Development Cooperative, a beneficiary of the DTI's Shared Servcie Facility (SSF) program, introduced their 23 new and modernized units of PUV to provide service in Imus City and Silang, Cavite.
Through the financial assistance of the Department of Budget and Management and the effort of Silang Transport's Manager, Mr. Sulpicio Arellano, the Cooperative has successfully paved the way to offer and run the first ecological and conducive PUV in the province. They demonstrated their readiness to serve the public by observing social distancing and other health protocols with their passengers.
According to Arellano, this is their answer to the government's call for a nature-friendly transportation system and the LGUs' call to service commuters plying from Silang to Imus and Silang to Tagaytay and vice-versa. Routes will be stretched once the new normal is in place in the province.
Established in 1991, fifteen individuals from different transport associations in Silang joined and worked for the registration of the Silang Transport. They started their business and services to members by applying passenger utilities jeepney franchise from the Land Transportation Franchising and Regulatory Board.
In 2013, the DTI 4-A through its SSF program awarded the Silang Transport Service and Development Cooperative with equipment such as a hydraulic pipe bender, universal sheet bender, sheet metal cutter, acetylene torch, and welding machine for body fabrication and repair. Thus, Cooperative was able to increase its services to the members on repairs up to 15%, assemble additional cooperative owned unit, and increase motor shop income to 10%, greatly improving their production and capacity to address the needs of its members.
Through the SSF, members and member-drivers continue to use the equipment to their modernized PUVs in terms of maintenance and repair. Presently, the Cooperative has 174 member operators.
"We would like to congratulate the Silang Transport Service and Development Cooperative for this achievement! You have proven that there are, indeed, many ways to thrive amidst this pandemic through a sheer amount of perseverance, optimism, and determination. We really believe that through the relentless effort and convergence of the government and the private sector, we will be able to survive in this crisis," said DTI CALABARZON Director Marilou Q. Toledo.
The Department's SSF is a national program that aims to improve the competitiveness of the micro, small, and medium (MSMEs) by providing them with machinery, equipment, tools, systems, skills and knowledge under a shared system.
The SSF program is being implemented nationwide by the DTI-Regional Operations Group headed by Undersecretary Blesila Lantayona.
NPA terrorists abduct 3 peacebuilders in Samar
By DPAO, 8ID PA
May 29, 2020
CAMP LUKBAN, Catbalogan City, Samar – Three peacebuilders were abducted by Communist NPA Terrorists (CNTs) in Brgy. Canvais, Motiong, Samar about 4:30AM, May 27, 2020.
The CNTs abducted Cosme Cabangunay and his two sons Jevie and Jason; all former rebels who surrendered to the authorities and were embracing and working for peace as members of Motiong Peacebuilders, an organization of former rebels who are working for peace and development.
According to barangay officials headed by Brgy Chairperson Vilma Gabane who reported the incident to the authorities, about five bonnet-clad suspects armed with long firearms barged inside the victims' house and forcibly took them at gunpoint.
The victims' family and the whole community are appealing for the safe release of the trio.
"They have been living in peace and just wanted to have normal lives away from violence. We will hold them (NPA) responsible if our relatives will be harmed", one of the kins said in vernacular.
Lieutenant Colonel Reynaldo B. Balido Jr., Battalion Commander of 87th Infantry Battalion, Philippine Army, condemned the abduction as it is a heinous crime and is against the International Humanitarian Law. "We vehemently condemn this barbaric act of the NPA terrorists. They have victimized non-combatants. They abducted people who are working for peace in the locality", Balido said.
Colonel Camilo Z. Ligayo, Commander of the 801st Infantry Brigade, Philippine Army demanded the unconditional and safe release of the victims.
"It is with deep regret that the NPA terrorists have once again showed their evil ways by oppressing the ordinary people who want to live in peace. We assure the relatives that our soldiers will do everything necessary to pursue the perpetrators and bring them to justice", Ligayo remarked.
"To the CNTs, the people of Motiong demand that you release the victims unharmed. You can embrace peace with us or face the fury and condemnation of the community as the government forces will relentlessly pursue you", Ligayo stated.
It is high time to challenge the self-declared human rights groups Karapatan, Katungod Sinirangan Bisayas and other left leaning organizations to strongly condemn the abduction of the three peacebuilders being human rights advocates, a concluding statement by Ligayo.

On-going construction of Kaulangohan Flood Control along Biliran Circumferential Road, Caibiran, Biliran. This project is under contract with Roving Premier Contractors Inc. worth P18.6M.
Construction of DPWH infra projects in Biliran resumes
By DPWH-Biliran
May 28, 2020
NAVAL, Biliran – The Department of Public Works and Highways (DPWH) Biliran District Engineering Office resumes construction works of DPWH infrastructure projects under strict safety guidelines, this after the province is placed under General Community Quarantine (GCQ).
In an interview with David Adongay Jr., District Engineer by a local reporter here, he said that they are strictly following the May 19, 2020 Department Order No. 39 signed by Sec. Mark Villar, "Revised Construction Safety Guidelines for the Implementation of DPWH Infrastructure Projects during the COVID-19 Public Health Crisis" to avoid contagion.
"Nagresume na tayo pero meron tayong patnubay na sinusunod prior to deployment of workers on the field based on the aforesaid DO on Construction Safety Guidelines as well as the minimum health standards ng DOH like social distancing, proper hygiene, wearing of facemasks at kailangan yung' mga workers physically fit," said Adongay.
He also added that DPWH engineers assigned at the site are strictly guided by DOLE D.O.13, series of 1998 and implementation of wearing Personal Protective Equipment (PPE) required such as but not limited to facemasks, face shields and long sleeve T-shirts and physical distancing at least 2-meters.
According to Adongay, all of their 2020 projects are now on-going.
For 2020, Biliran DEO is implementing a total of 35 projects. Out of this number, 33 are already on-going while two are completed posting 28.89% accomplishment as of April 30, 2020.
Adongay said that there are still 40 projects whose funding is "For Later Release" (FLR) by the Department under 2020 implementation.
"In case funds for FLR projects are released, we will immediately start the projects," said Adongay.
However, Adongay added that if reduction of funds for FLR projects is needed because of COVID-19 crisis, the district office will coordinate with the Local Government Unit (LGU), Biliran Congressman, and the Governor to identify priorities that are most in need by the Biliranons.
Moreover, Adongay said that they will also consider the technical aspect of projects to be prioritized like Road-Right-Of-Way (RROW) problem to make sure that all projects will be completed by the end of 2020.
With just only months away before the year ends, the district office is committed to fast-track all infrastructures without compromising the quality of its projects and without compromising the health and safety of the workers during this COVID-19.
FLETC focus with Astor Lim, Jr.: Spotlighting Asian-American Pacific Islander Heritage Month and FLETC's 50th Year
By JENNIFER SCALES
May 26, 2020
[The Federal Law Enforcement Training Centers (FLETC) salutes Asian-American and Pacific Islander Heritage Month (AAPIHM) through a series of articles recognizing FLETC staff of Asian and Pacific Island descent. The AAPIHM national campaign theme "Unite Our Nation by Empowering Equality" reminds us that we are stronger together; united by our common ties and better collectively because of our distinct experiences.]
GLYNCO, GA. – For eight years, Astor Lim, Jr. has proudly served in the Chief Financial Officer (CFO) Directorate at the Federal Law Enforcement Training Centers. Lim works with accounts receivable in the Billing and Central Accounting Reporting System (CARS) Branch in Glynco, Georgia.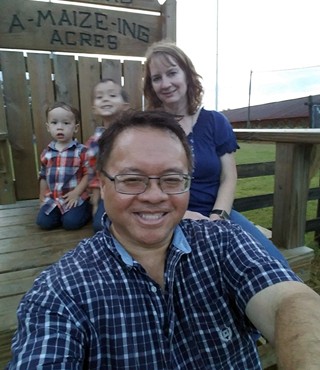 It's always time for family as Astor Lim, Jr., shares time with wife Lisa and sons, five-year-old Jacob and two-year-old Elias, during a recent safe outing.
Born in Cebu City, The Philippines, Lim now claims Brunswick as his home. "I was raised in the Lincoln Park area of Chicago, but my family settled down in Brunswick, and I attended and graduated from Brunswick High School," Lim said. "After high school, I then attended Kennesaw State University where I got my dual degree in Marketing and Professional Sales and Chemistry."
Lim credits his father, Astor Sr., his late mother, Leonila, and his stepmother, Christita, with instilling in him the work ethic he has today. "They were hard-working parents and continued to push honestly and with dedication for everything they got," Lim said. "This is something that Maria, my sister; Al, my brother, and I will never, ever forget."
Lim became the first member of his family to become a naturalized citizen when he joined the U.S. Army as a 76Y, Unit Supply Specialist. "During my time in service, I was able to broaden my knowledge in such places as Washington, New Jersey, Virginia, Germany, Italy and Afghanistan." Using a military term to describe his trajectory into the field, Lim says finance was not always in his "line of sight." However, he states, "I am always looking for ways to improve either myself or the methodology in what I contribute to my organization."
Throughout his career at FLETC, Lim has witnessed many advancements. "Technology has come into play for just about every aspect of what we do now," Lim said. "For instance, just about everything was 'pen and paper' based. Now thanks to information technology and computerizations, we can get so many tasks and products done faster and in turn share them with others either across the room or across the globe without having to leave our desks."
He gives technology the credit for FLETC's ability to carry out its reconstitution efforts during the COVID-19 pandemic. "It's a big factor in what we all do now that we are teleworking," Lim continued. "We find ourselves in a situation where we have to lean on technology from the time we turn on our systems until we shut it down."
As FLETC approaches its 50th Anniversary, Lim reflects on the agency's history as well as what is to come. "It's amazing to make it to 50 years," Lim began. "We, meaning FLETC in all aspects, are here to stay. FLETC is integral to this country and we will continue to grow with great people and those wanting to come here to get the best training in this country, even worldwide."
'Diskwento' Caravan continues roll out in Eastern Visayas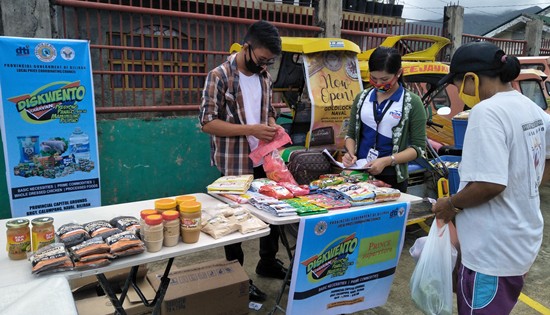 By DTI-ROG
May 26, 2020
MAKATI CITY – Addressing the needs of consumers for accessible and affordable basic necessities and prime commodities amid the COVID-19 crisis, the 'Diskwento' Caravan of the Department of Trade and Industry (DTI) has been continuously rolling out nationwide reaching even the rural and marginalized areas.
In Eastern Visayas, the rolling store has been catering more food among low-income families in Biliran. To date, DTI has conducted fourteen (14) runs of 'Diskwento' Caravan since April 16, 2020 in the province.
The caravan is in support and tie-up with the Office of the Provincial Agriculture Services (OPAS) of the Biliran provincial local government, the Department of Agriculture's (DA), the Bureau of Fisheries and Aquatic Resources' (BFAR) "Kadiwa ni Ani at Kita" Project under the help of Governor Rogelio Espina.
The products in the 'Diskwento' Caravan include instant noodles, coffee, canned sardines, soap, condiments; locally produced food products such as salted egg, ground robusta coffee, ginger tea/ salabat, tumeric, tablea, peanut butter, peanut brittle, papaya pickles, dressed chicken; and other available agri-fishery products like fresh fish, pork, vegetables and fruits.
The 'Diskwento' Caravan was seen to be effective and efficient for both sellers and market goers. The 14 runs have served twenty-five (25) Barangays or a total of seven hundred ninety-three (793) households in the Municipalities of Naval, Cabucgayan, and Maripipi.
Suppliers of Basic Necessities and Prime Commodities (BNPC) that were invited by DTI in Biliran generated total sales of P302,222.00. This serves also a good avenue for local distributors and suppliers to reach their target market and beef up sales from the drop due to the limited mobility of buyers.
"DTI will be in its forefront conducting more 'Diskwento' Caravans in other municipalities together with their LGU agricultural offices and the DA, to continually serve the masses while the province of Biliran is under a General Community Quarantine (GCQ)," said OIC Provincial Director Faustino V. Gayas, Jr.
DPWH completes flood control along Oquendo Bridge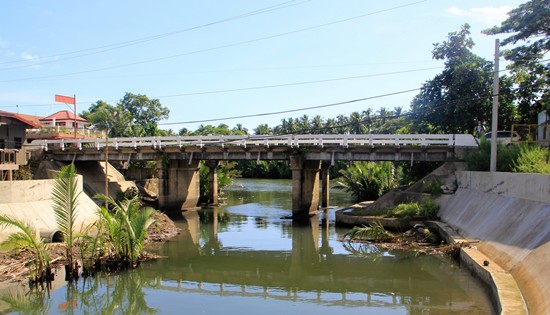 By CHENZI MAY D. UY
May 26, 2020
CALBAYOG CITY – The Department of Public Works and Highways has completed another flood control structure along Oquendo Creek to support the abutment of Oquendo Bridge, which runs via Lope de Vega route.
The structure is 320-linear-meters long and stands at a height of 2.66 meters.
Flood control management is essential to protect the bridge from flood damage as well as to preserve the riverbanks from erosion. Consequently, the flood control structure also keeps the creek's floodwaters away from the people who have settled in the floodplain areas.
Oquendo Creek streams into the Jibatang River, one of the two major river systems in the Samar I district. According to Barangay Captain Jaime Y. Hernandez, flooding is a perpetual problem in their village particularly in areas near these bodies of water. A heavy rainfall event is enough to overtop the creek and cause flooding.
The completed project has an allotment of 45 million pesos from the General Appropriations Act (GAA) 2019.
DTI pushes for immediate passage of stimulus package to mitigate COVID-19 fallout
By DTI-OSEC-PRU
May 25, 2020
MAKATI CITY – The Department of Trade and Industry (DTI) is seeking the urgent passage of the proposed Philippine Economic Stimulus Act of 2020 (PESA), which aims to provide immediate assistance to workers and businesses and help the economy recover from the impact of the COVID-19 pandemic.
"We affirm the need to help sustain the income of workers and businesses adversely impacted by the pandemic as we gradually reopen our economy," Trade Secretary Ramon Lopez said.
"By providing working capital assistance, technical and entrepreneurial education, and financial management, among others, we will be able to protect Filipinos by ensuring businesses will continue operating post-lockdown and help turn the tide for businesses and workers affected by the health crisis," he added.
Under the PESA bill, the government will earmark Php1.3 trillion as a post-pandemic stimulus package, which includes a budget of P650 billion for an expanded infrastructure program on health care, education, and food security.
The proposed law will also allot: P300 billion for the National Emergency and Investment Corp., which seeks to "minimize the damage" wrought by COVID-19 to the economy; P200 billion for wage subsidies and the grant of interest-free loans to assist micro, small and medium enterprises (MSMEs), including businesses labeled "non-essential" during the lockdown; as well as P128 billion for the Credit Mediation and Restructuring Guarantee Fund, an expanded loan program that will cover all "critically-impacted businesses" nationwide, among others.
The bill is aimed at restoring business confidence and operations, as well as preventing business closure prior to the imposition of the Enhanced Community Quarantine (ECQ). It has also been the subject of many consultations and hearings under the Committees on Economic Affairs under Chairperson Sharon Garin and Trade and Industry under Chairman Wes Gatchalian, which consolidates the proposals of Albay 2nd District Rep. Joey Salceda and Marikina Rep. Stella Luz Quimbo.
The trade chief expressed his thanks to the House of Representatives led by Speaker Alan Peter Cayetano and Majority Leader Martin Romualdez for their strong support to revive the economy.
"Businesses have already lost a significant amount of income due to the challenges in logistics brought about by the ECQ," Sec. Lopez said.
He explained, "As we work towards the gradual lifting of the quarantine, more businesses will be able to operate, but at lower capacities due to limited capital resources that dwindled during the quarantine period. There are also strict health measures that are being imposed and the firms would need working capital loans."
"At a very critical time such as this, we must not only ensure a safe working environment for our citizens, but also continue to find means to support, and more importantly save the jobs of those adversely affected to facilitate faster economic recovery," Sec. Lopez added.
FLETC focus with Dr. Ruth Simmons: Spotlighting Asian-American Pacific Islander Heritage Month and FLETC's 50th Year
By JENNIFER SCALES
May 19, 2020
GLYNCO, GA – The Federal Law Enforcement Training Centers (FLETC) salutes Asian-American and Pacific Islander Heritage Month (AAPIHM) through a series of articles recognizing FLETC staff of Asian and Pacific Island descent. The AAPIHM national campaign theme "Unite Our Nation by Empowering Equality" reminds us that we are stronger together; united by our common ties and better collectively because of our distinct experiences. Our first focus article shines a light on Dr. Ruth Simmons, Senior Program Analyst in Artesia, New Mexico.
Dr. Simmons is no stranger to public service. Born to Mabini and Teodora in Angono, Rizal, The Philippines, the family relocated to San Diego when Simmons was an infant after her father, a U.S. Navy member, received reassignment orders.
"Both of my parents were hardworking, industrious, innovative, and they valued education and learning," says Simmons. "My Dad always told us when we were growing up that no one is ever too old to learn. And to this day, I love and welcome learning new things and new ideas."
Selected as FLETC's first physician assistant in 1995, Dr. Simmons recalls wanting to be a part of the organization where most in the federal law enforcement field receive their training prior to being deployed to the field. Dr. Simmons has served in a variety of positions since her tenure at FLETC began, including Branch Chief, Assets Management Branch; Management Analyst; Administrative Property Specialist; Supply Management Specialist and Physician Assistant/Acting Medical Officer in Charge.
Dr. Simmons is an impactful and innovative employee, and many of her ideas have enhanced FLETC processes. "We used to have to write down by hand the "SOAPs" (Subjective, Objective/Physical Findings, Assessment and Plan) for each patient that we saw in the Health Unit," Simmons says. With her suggestions, an electronic medical record created in collaboration with Information Technology (IT) is now in use. Another suggestion made by Dr. Simmons to track injury trends now impacts training by focusing on injury prevention. This was done in collaboration with the Research and Evaluation Division, the FLETC athletic trainers and the Office of Workers Compensation Program (OWCP) Specialist in the Human Capital Office. Another suggestion adopted by FLETC was Dr. Simmons' idea to form a Medical Review Board to evaluate and decide students' medical ability to continue or discontinue training.
Suggestions and ideas come to Simmons as second nature now. "I love looking at various processes, analyzing and researching where I can make it better," Simmons says. "I thrive in being innovative and relish the creativity that comes with it."
As FLETC approaches its 50th anniversary, Dr. Simmons foresees bright days ahead for our organization. "FLETC has always been, and I firmly believe, it will always be, in the forefront when it comes to law enforcement training which is its mission, because we don't rest on our laurels and get complacent," Simmons says. "We keep on seeking higher sights and moving to higher ground so we can be the best there is in the world. There are a lot of innovative changes ahead of us especially in the field of information technology and artificial intelligence and we will always be the best as we remain adaptable, agile, flexible, innovative, resilient and open minded with the willingness to embrace change to make us better."
Simmons concludes, "FLETC is a place where there are great people, a great environment, opportunities for career growth…it's just the best Law Enforcement Training Centers in the world."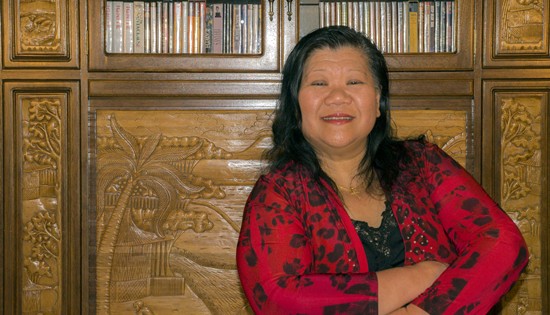 Sharing a smile and good vibes for Asian-American and Pacific Islander Heritage Month, Dr. Ruth Simmons, Senior Program Analyst for the Federal Law Enforcement Training Centers in Artesia, New Mexico, from her home. (Photo by Ben Briones, Jr.)
DTI helps prisoners and IPs sustain livelihood adaptable to the pandemic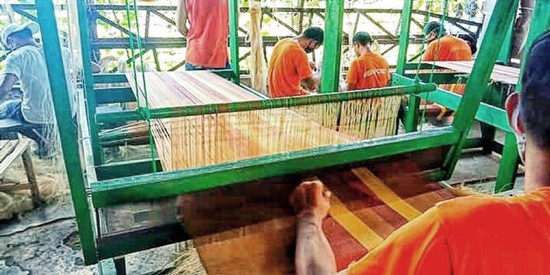 By DTI-ROG
May 18, 2020
MAKATI CITY – Helping the micro, small and medium enterprises (MSMEs) cope with the prolonged economic slowdown brought about by the COVID-19 lockdown, the Department of Trade and Industry (DTI), through its Regional Operations Group (ROG) spearheaded by Undersecretary Blesila Lantayona, has been dynamic and responsive to the needs of the sector equipping them to venture into opportunities fit in the pandemic crisis.
Consequently, DTI-Davao del Norte introduced to Gleizl Joy Cabahug Soo of Modishchey Creations the idea of producing reusable and fashionable face masks made of banana fibers. This is part of the office's assistance to the company to sustain its business operation and to provide employment amid the constraints brought by the current situation.
Modishchey Creations came up with a line of fashion pieces using the banana fiber woven textile. This fiber is called "musa" that derives from the scientific name of banana. Using the musa fabric as the main material of the textile, Soo incorporated her creation with a sustainable textile produced by Davao del Norte's Indigenous People (IP) women weavers as well as the prisoners or people deprived of liberty (PDLs. These banana fiber woven textiles are the output of DTI's initiative last year, the training on banana fiber weaving among the IPs and the prisoners.
DTI has noted the primary aim of this project, which is to promote sustainable livelihood for the IPs especially among the prisoners who have no means of providing for their families.
Within a short period after its introduction to the market on May 8, 2020, a total of 60 pieces were already sold. Aside from this, Soo received an order of 1,000 pieces from Visayas and as far as the United States.
Soo's new product line has initially provided jobs to seven tailors and 20 weavers. It is also expected to expand and generate more income for them as the musa fabric is keen on widening its market.
Meanwhile, DTI-Davao del Norte is committed to continue its support to the project, which is being seen to sustain the banana fiber production through the Department's Shared Service Facility (SSF) program as well. Weavers in six communities in the different municipalities of Davao del Norte were already trained. They are now ready to be tapped whenever there is an increase in the volume requirement.
Apart from the face masks, Modishchey Creations has also created washable bags and fashion dresses featured during the 22nd Araw ng Tagum and the 10th Anniversary of the Fashion Designers Alliance of the Philippines in Taguig City. Further, with the encouragement of DTI, Soo filed its trademark application for MUSA Fabric last February 21.
The province of Davao del Norte is known as the "Banana Capital of the Philippines" since it is home to several major banana plantations and small producers. In fact, the industry is driving the export performance of the province. With the banana textile face masks and other MUSA Fabric products, the industry is surely adding more value, especially with the introduction of post-Corona Fashion. Moreover, it will also give an opportunity for additional income among weavers, designers and MSMEs.
DOLE RO8 assists 12,901 private workers through CAMP
By NORMA RAE S. COSTIMIANO
May 15, 2020
TACLOBAN CITY – Under its CoViD-19 Adjustment Measures Program (CAMP), the Department of Labor and Employment Regional Office VIII has provided P5,000.00 financial aid to 12,901 workers of some 915 private establishments in Eastern Visayas affected by the CoViD-19 pandemic, with a total assistance amounting to P64,505,000.00.
Of the total approved and paid establishments, 712 have resorted to temporary closure, displacing 8,883 workers while the remaining 203 establishments have implemented flexible work arrangements affecting 4,018 employees.
The one-time financial assistance was received by the beneficiaries through the M Lhuilier remittance center nearest them.
Breaking down the regional accomplishments, Northern Leyte Field Office, where the highly urbanized city of Tacloban is located, got the biggest share of the CAMP funds at 34% equivalent to P21,970,000 benefiting 4,394 workers from 291 firms. Ranking second is the Samar Field Office with 17% equivalent to P10,925,000.00 benefiting 2,185 employees of 120 establishments mostly located in Catbalogan City and Calbayog City.
Following closely were the West Leyte and Southern Leyte Field Offices, having 1,934 and 1,827 beneficiaries which translates to fund disbursements of P9,670,000.00 and P9,135,000.00, respectively.
Meanwhile, the remaining three field offices had their fare share considering the fewer establishments located thereat. Biliran Field Office was able to assist 1,117 workers equivalent to fund disbursement of P5,585,000.00 while the Northern Samar Field Office disbursed a total of P4,480,000.00 for the benefit of 896 affected workers. Eastern Samar Field Offices had the smallest share with P2,740,000.00, benefitting some 548 affected workers.
With the suspension of CAMP due to depleted funds, Regional Director Yahya A. Centi said that DOLE has done its best effort to extend help to the needy workers of the region displaced by the CoViD-19 crisis.
"We at DOLE have done the best way possible we can to extend assistance to our private workers through the CAMP. Although we were not able to accommodate all applicants due to lack of funds, we are happy serving the people of Region VIII", said Centi.
CAMP is DOLE's safety net program for the formal sector which provides a one-time financial assistance of Five Thousand Pesos (P5,000.00) to workers in private establishments who experienced loss or reduction of income due to implementation of Temporary Closure or Flexible Work Arrangements (FWA) during the COVID19 outbreak.

MAALSAD Farmer Irrigators Service Cooperative (FISCO) chairman, Reynaldo Peja, said that aside from the quarantine accreditation pass, the hauling truck provided by the Department of Agrarian Reform (DAR) is of big help to their organization as they continue to deliver milled-rice during the lockdown. (Photo courtesy of Roberto Cajipe)
Agrarian reform beneficiary organizations provide critical food supplies to hospital, jail
By JOHN COLASITO
May 14, 2020
TACLOBAN CITY – OIC-Regional Director Ismael Aya-ay of the Department of Agrarian Reform (DAR) was happy to know that the agency-issued quarantine accreditation pass helped the marketing activities of the agrarian reform beneficiaries organizations (ARBOs) in Eastern Visayas survive amidst the lockdown prevailing in the country due to the coronavirus disease 2019 (COVID-19) pandemic.
In the province of Leyte, two DAR-assisted farmer organizations continue to provide critical food supplies to government institutions.
Leyte-Biliran Provincial Agrarian Reform Program Officer II, Renato Badilla, disclosed that the MAALSADA Farmer Irrigators Service Cooperative (FISCO) continues to deliver over 6,000 kilos of milled-rice to the Eastern Visayas Regional Medical Center (EVRMC) in this city despite the lockdown.
MAALSADA FISCO, situated in remote Sitio Amanantas of Barangay Dapdap in Alangalang town, is a farmer organization supported by the DAR.
On the other hand, Badilla added, another DAR-assisted farmer organization, the Paglaum Farmers Association (PFA), likewise sustains to supply some 3,000 kilos of assorted vegetables to the Bureau of Jail Management and Penology (BJMP), also in this city, despite the current situation.
PFA is based in an upland village in this city some 15 kilometers away from the downtown area. Both organizations are part of a separate marketing tie-up arrangements facilitated by DAR under the Enhanced Partnership Against Hunger and Poverty program (EPAHP).
According to Badilla, under the marketing tie-up arrangements, EVRMC and BJMP will buy milled rice, vegetables, fruits and other farm products which they will use in feeding patients, and persons deprived of liberty (PDL), respectively, from the two-mentioned ARBOs.
As assistance extended by the office to the two ARBOs during this hard and trying times, Badilla added that they were among those provided with the DAR-issued quarantine accreditation pass which was authorized by the inter Agency Task Force for the Management of Emerging Infectious Disease (IATF-EID) based on Resolution No. 19, dated April 3, 2020, to allow agrarian reform beneficiaries (ARBs) the continuous supply of agricultural products to critical areas affected by the enhanced community quarantine.
Meanwhile, MAALSADA FISCO chairman, Reynaldo Peja, shared that aside from the quarantine accreditation pass, the hauling truck provided by DAR to their organization, which is into rice trading business, is also of big help to them.
Global human rights group decries massacre of five Filipino farmers amid pandemic
Philippines still plagued by killings and arrests of food producers
Press Release
May 14, 2020
MANILA – "It alarms us that even Filipino farmers, who are food security front liners in a country barely winning the battle against the COVID-19, have become targets of the Philippine government's more brutal crackdown," says Peter Murphy, Chairperson of the International Coalition for Human Rights in the Philippines (ICHRP).
In a statement, ICHRP, a global network of human rights advocates, has strongly condemned the killing of farmers in this time of the pandemic. On top of the already slumped agriculture and distressed food producers, the relentless killings and attacks have wreaked fear in the country's rural areas.
The farmers slain by state forces were identified as Jeric Vuno, Jerry Palanca, Robert Villafuerte, Raymundo Tañada, and Jaime Tañada residents of Dolos village in Bulan, Sorsogon province, 600 kilometres south of Manila. According to local reports, the victims were forcibly taken from their homes and executed at around 5 am on the morning of May 8.
The massacre was denied by the Philippine authorities, who instead claimed that the farmers were rebels. However, reports say that it was the Armed Forces of the Philippines (AFP) and the Philippine National Police (PNP) who arrived that day and summarily executed the residents including Robert Villafuerte, who according to locals, suffers from a mental health problem.
Neighboring residents were also harassed and beaten up by the armed authorities which resulted in physical injuries. The victims were Alvin Abuyog, Randy Golimlim, Marissa Estiller, and her two children.
Another, more recent case is the illegal arrest of farmers in Calaca, in the province of Batangas early morning of May 10 by a joint police and military operation. According to sugar workers and members of the Samahan ng mga Magsasaka sa Coral ni Lopez (Organisation of Farmers in Coral ni Lopez-SAMACOLO), the seized victims were Virgilio Vidal, Marcelo Vidal, July Julongbayan, Leovino Julongbayan, Doroteo Bautista and Roilan Tenorio. The farmers' group said that they were illegally arrested and that the arresting team forcibly entered the houses and planted guns, ammunition, and explosives. Local residents said that some of those arrested are their village officials and had been facilitating the distribution of cash aid a day before the incident.
The global human rights group has condemned President Duterte for using the COVID-19 as an occasion if not an excuse to further his aims to implement de facto martial law throughout the country. ICHRP highlighted the comment of the UN High Commissioner for Human Rights, Michelle Bachelet that the Philippines' "highly militarised response" to the pandemic had led to the arrest of more than 120,000 people including activists leading relief efforts.
"It is but heartbreaking and ironic that the killings and abuses continue at a time when we are trying to save lives from the lethal coronavirus," says ICHRP. The government's counterinsurgency operations in rural areas have been non-stop despite UN Secretary-General António Guterres' reiteration for a global ceasefire. With the massacre in Sorsogon and the recent arrests in Batangas, food producers and rural folks have become the collateral damage. Since Duterte became president, there have been nearly 250 political killings of farmers.
"We call on our international colleagues to press for the accountability of state forces in the killings, arrests and other human rights violations in the Philippines," ICHRP concluded.
1 NPA terrorist killed, M16 rifle and explosives seized in Pinabacdao, Samar
By DPAO, 8ID PA
May 13, 2020
CAMP LUKBAN, Catbalogan, Samar – Retooled Community Support Program (RCSP) Team of the 46th Infantry (Peacemakers) Battalion, Philippine Army encountered not less than five (5) CPP-NPA Terrorists (CNTs) in Barangay Layo, Pinabacdao, Samar today, May 13, 2020 at about 10:30 in the morning. The encounter ensued when government security forces responded to an information provided by the locals on the presence of an armed group conducting extortion activities.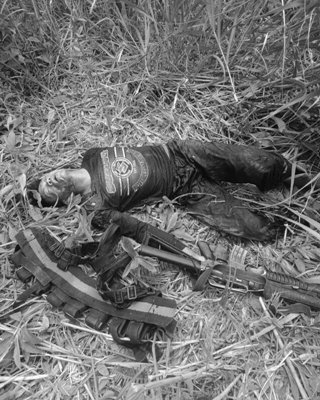 After a 10-minute firefight, the rebels retreated leaving behind their dead comrade with one M16 rifle w/ attached M203 Grenade Launcher; one Improvised Explosive Device (IED) approximately weighing 5 kilograms; one blasting cap; one bandolier with one long magazine for M16 rifle loaded with 10 rounds ammunition; two rounds of ammunition for M203 Grenade Launcher and ammunition for AK47. There was no casualty on the government side.
Lieutenant Colonel Rhomel R. Langcauon, Commanding Officer of 46IB, lauded the RCSP Team for their efforts and the residents for providing the Army with timely and vital information that led to the successful security operation.
Colonel Camilo Z. Ligayo, 801st Brigade Commander, in his statement, "This is a display of the intensified support of local communities to the government, denouncing the atrocities and activities of the rebel-terrorists. It is a tragedy that another rebel loses his life as a victim of this senseless armed struggle in an attempt to defend a futile ideology. If they only considered the call to return to mainstream society, unnecessary deaths in encounters like this would have never occurred."
Arrest of teacher over online post, an overkill, shows selective law enforcement
ACT Press Release
May 13, 2020
QUEZON CITY - The Alliance of Concerned Teachers (ACT) Philippines denounced the arrest of public school teacher Ronnel Mas due to an allegedly seditious social media post against the President, which the group argued did not merit such harsh measures from the NBI owing to the clear improbability of the alleged threat in the assailed post. In the now deleted tweet, Mas offered a P50 million bounty for anyone who will kill President Duterte.
"Teachers' dire economic state is no secret to the people, especially to the government. 25-year old Teacher Ronnel obviously does not have P50 million to pay as bounty hence his post clearly does not pose any serious threat to the President. Why then did the NBI spend valuable time and resources to apprehend this teacher?" raised ACT Secretary General Raymond Basilio.
Mas is a Social Studies teacher in Taltal National High School, Zambales and was awarded 3rd place as 2019 Outstanding Secondary Teacher in the province.
ACT noted Mas to be the 3rd teacher who was arrested during the quarantine period for airing out their disappointments and frustrations over the government's faulty response to the COVID-19 crisis.
More baffling for the teachers' federation is the prevalence of even more violent and disturbing posts and pronouncements by Duterte supporters and even government officials against critics of the administration which had not been met with the same aggressive response from law enforcers. The group cited the President's various official media pressers where he called on authorities to commit murder and rape, among others, against critics, oppositions, and anyone else deemed as enemies of the administration. This is later echoed by online trolls as well as by officials like DFA Secretary Teddy Locsin, Jr. who was recently in hot waters for saying that the Bagong Alyansang Makabayan (BAYAN) shall be shot to death as he alleged the group to be communists.
"It is therefore clear that this is not a matter of implementing the law down to the last letter, but a selective imposition depending on the powers-that-be's prerogatives. It is an issue of repression and punitive actions against dissenters and sentiments that may be seen as 'anti-government.' This is an attack on free speech, on democracy. This is an attempt to sow fear among the people, to dissuade them to speak up about their situation and convictions," criticized Basilio.
ACT further lambasted the government for its 'consistent weaponization of the law' to silence critics while launching a 'massive disinformation campaign.' Such widespread malpractice of state forces earns them a new title – from law enforcers to law abusers.
"We call on fellow defenders of democracy to resist all attempts to trample on our rights and freedoms. Free Teacher Ronnel!" called Basilio.
Mas is the fifth teacher to have been accosted during the enhanced community quarantine. The first ones were Teachers Juliet and Eli Espiñosa of General Santos City, followed by Teacher Dale Gregory Medins on Las Piñas City, then Teacher Edison Carsera of Norzagaray.