Nalihugan-Rawis Road in Gandara, Samar now open to motorists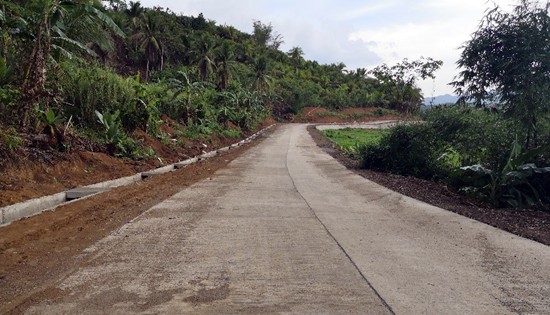 By CHENZI MAY UY
June 28, 2019
CALBAYOG CITY – With the completion of phase-2 construction of a 6.10-meter-wide concrete pavement, motorists can now conveniently pass through the Nalihugan-Rawis road in Gandara, Samar.
Beforehand, there was only a narrow and bumpy trail between the neighboring barangays. The residents of Barangay Rawis and the succeeding barangays had to take a boat trip along Gandara River to reach the Gandara Poblacion.
The works included concreting of a total length of 723 meters.
This project is part of the local infrastructure program of DPWH Samar First District Engineering Office (SFDEO), which aims to increase access and connectivity in the district.
The DEO has also recently completed the construction of a road linking barangays Sto. Niño, Sidmon and Macugo, which is directly connected to the Gandara-Matuguinao Road. Another road construction project linking barangays Rawis and Burabod in the same municipality is already nearing its completion.