PITC not pursuing 300,000 MT rice importation plan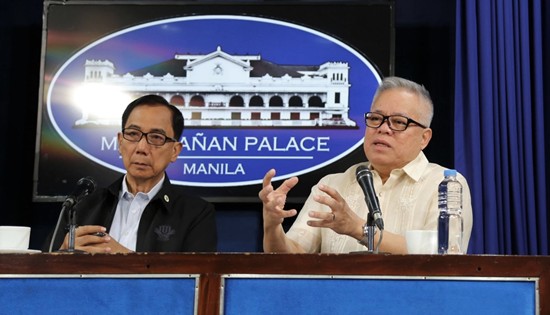 By DTI-OSEC-Public Relations Unit
June 26, 2020
MANILA – Following the official communication from Department of Agriculture (DA) Secretary William Dar, the Philippine International Trading Center (PITC), which is an attached agency of the Department of Trade and Industry (DTI), is no longer proceeding with the planned government-to-government (G2G) importation of 300,000 metric ton (MT) of rice that was initially targeted to arrive during the lean months of July and August.
DTI Secretary Ramon M. Lopez clarified, "Under the Rice Tariffication Law (RTL), PITC is the agency tasked to merely implement any directive from DA to import rice under a G2G arrangement. The provisions of the RTL basically opens up rice importation to any private group."
He added: "It will be recalled that the initial decision for the G2G importation plan was a result of the potential threat to maintaining a good buffer supply of rice for the country. Earlier computations from DA showed a threat to the targeted level of buffer stock following the imposed ban of rice exportation of Vietnam in April."
Historically, Vietnam serves as a major import source of the Philippines, accounting for over 90% of our country's rice imports. The Philippines imports around 7-14% of total rice requirement.
Upon intervention of President Duterte, the Vietnamese government, through Prime Minister Nguyen Xuan Phuc, agreed to lift its rice export ban policy making a commitment to the Philippine President that Vietnam will contribute to securing a stable supply of food in the country.
"With the lifting of the rice export ban of Vietnam, we can expect more comfortable buffer stock levels moving forward," the trade chief said.
Agriculture Secretary Dar noted: "Also, with the rice imports handled by the private sector traders as stipulated by the RTL, their purchase of rice imports will mean generating greater tariff revenues for the government which, under the RTL, will be used to fund the Rice Competitiveness Enhancement Fund (RCEF). RCEF is meant to boost productivity and income of the country's rice farmers."