DPWH concretes Cacaransan to Saputan FMR in Calbayog City, Samar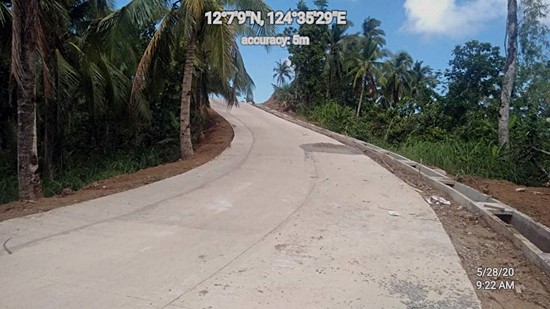 By CHENZI MAY UY
June 29, 2020
CALBAYOG CITY – The Department of Public Works and Highways Samar First District Engineering Office has completed the concreting of the farm-to-market road (FMR) going to barangays Cacaransan and Saputan, this city.
The project covers the construction of 947 meters Portland Cement Concrete Pavement (PCCP) with slope protection. Also included is an open drainage system designed to discharge heavy volumes of stormwater run-off. This prevents flooding or ponding that may eventually weaken the pavement.
The project has a contract amount of more than P22 million in convergence with the Department of Agriculture.