Another remains of NPA member found in Bobon, Northern Samar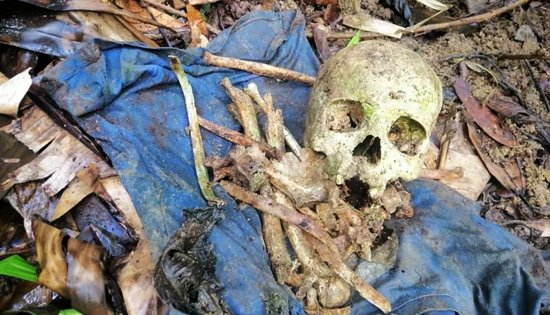 By 43rd Infantry Battalion, 8ID PA
July 18, 2020
LOPE DE VEGA, Northern Samar – The troops of Charlie Company, 43rd Infantry (We Search) Battalion, 8th Infantry Division, Philippine Army, while conducting perimeter patrol to search the reported remains of a CPP- NPA-Terrorist (CNT) member, discovered skeletal remains at the vicinity of Brgy. E. Duran, Bobon, Northern Samar at 7:00 in the morning of July 17, 2020.
The troops immediately secured the location, documented the same and turned-over the said remains to PNP SOCO of Catarman, Northern Samar for proper disposition.
Accordingly, the said remains is of a CNT member who was killed during the series of encounter by this unit in Brgy. Cag-amesarag, Lope de Vega, Northern Samar last August 3 and 4, 2019.
The remains of certain Emma Termo, CNT member, who died in an encounter sometime in 2009 was also found in Brgy E. Duran on July 10, 2020.
Lieutenant Colonel Raymundo Picut Jr., Commanding Officer of 43rd IB, extends his deepest sympathy to the family and friends of the CNT members who were abandoned by their comrades while struggling for their lives.
"Your government forces will continue its commitment to serve justice to the CNT victims so as to attain peace and development in Northern Samar", a reassuring remark of Picut.