DPWH completes off-carriageway improvement project in Jaro town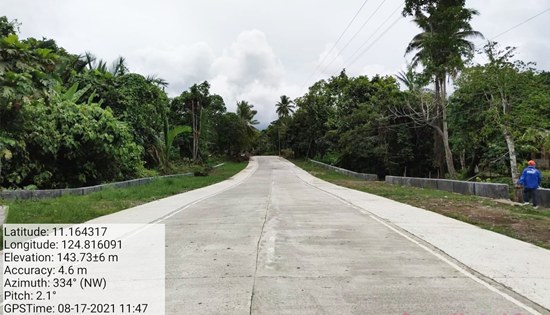 By DPWH 2nd LED
August 23, 2021
JARO, Leyte – Another off-carriageway improvement project has been completed by the Department of Public Works and Highways (DPWH) -Leyte Second District Engineering Office along Jaro-Dagami-Burauen-La Paz road section to provide a better and wider road access to the travelling public.
According to OIC-District Engineer Leo Edward Oppura, this project enables local traders to transport their agricultural products to nearby public market with minimal transportation costs.
"The P9.7-million road project involves concrete paving of 2-meter width on both sides of the existing road with inclusion of stone masonry works and top with concrete barrier have a total length of .591-kilometer located in Barangay Malobago to Pange in Jaro linking to the town of Pastrana in Leyte," he added.
For the current year, the district office is task to implement three (3) off-carriageway improvement of tertiary roads of which La Paz-Javier-Bito Rd – (K0952 + 710 - K0953 + 186), P9.6-M is on its final phase of construction while Burauen-Mahagnao Rd – K0979 + (-667) - K0979 + (-167), P9.5M; and Jaro-Dagami-Burauen-La Paz Rd K0944+290-K0944+881, P9.7-M were already completed.