Local entrepreneurs earn more than a million during the BAHANDI Food and Fashion Fair
By DTI-Regional Operations Group
September 21, 2021
MAKATI CITY – The Trade Fair was participated by 41 assisted entrepreneurs of DTI from Leyte, Biliran, Samar, Eastern Samar and Northern Samar. There were new participating entrepreneurs who were given the chance and opportunity to launch their products in the market.
Some of the new products include marinated bangus and kueking – an embutido-like roll made of shrimp, crab and fish. It was noticeable that several seafood products were available than in the previous fairs.
There was also a live online selling on the second day where interested buys were inquiring about the featured products. It is available in the DTI Region 8 Facebook Page for those who would like to check out the available products and list in advance before going to then fair.
It is also in the Bahandi Food and Fashion Fair where an association of rebel returnees participated and sold their products for the first time. The association is the Carigara Peace and Development Workers Association, which brought their liquid dishwashing soap, pili products, and bukorillo. They were glad that their products sold fast even if it is their first time.
DTI Region 8 paves way for assisted ELCAC Beneficiaries to promote their products, improve on it and increase their capacity to do business as means of livelihood and support a sustainable change in their lives.
According to Kath, one of the members of the association, "Hinihikayat pa namin yung iba na bumaba na dahil totoo ang tulong ng gobyerno."
DTI hope that in the succeeding fairs this year, more local entrepreneurs assisted by its various programs will participate in the fair, especially those who opened their business during the pandemic.
Drainage improvement in Barangay Tarabucan completed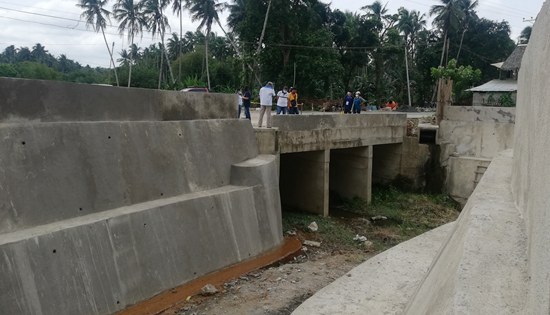 By GISSELLE G. PARUNGAO
September 21, 2021
CALBAYOG CITY – A P49.09-million drainage with flood control structure is constructed and upgraded in Barangay Tarabucan, Calbayog City has been completed, said Samar First District Engineering Office.
The structure has three-barrel reinforced concrete box culvert with a height of three (3) meters and length of 22 meters in replacement to the old reinforced concrete pipe culvert to make it sturdier and can accommodate large volume of water to pass through.
Part of the scope of work is a flood control structure which spans 227.60 meters on the upstream with a height of five (5) meters. Likewise, same structure is built with a length of 111.69 meters and a height of 5.4 meters on the downstream part of the area.
Surge of water from the nearby mountains is one of the causes of flooding in the said barangay during heavy rains. This structure will help save lives and properties as well as lessen the dangers of extreme floods.
On DepEd's claim of 300k+ laptops, teachers ask: Nasaan?
By Alliance of Concerned Teachers
September 19, 2021
QUEZON CITY – The Alliance of Concerned Teachers (ACT) questioned the claims made by the Department of Education (DepEd) on the number of laptops distributed to public school teachers during its budget hearing in the House of Representatives. Undersecretary Pascua announced a total of 353,359 laptop procured and provided to teachers through budget allocations from 2019 up to the Bayanihan 2, which does not align with ACT's survey findings that indicate only 7% of teachers from NCR and 14% from other regions will be using DepEd-issued laptops for school year 2021-2022. The said survey ran from August 23-31, 2021.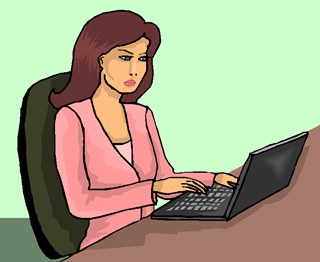 "According to DepEd's claims, about 34% of public school teachers should by now be using DepEd-issued laptops, but that is far from the truth as noted by teachers themselves. So we ask DepEd, in the spirit of transparency, where are these laptops and are they serving the purpose of aiding teachers in distance learning? We're afraid that without such honest accounting, we won't be able to truly determine how much more laptops should be budgeted," argued ACT Secretary General Raymond Basilio.
ACT further questioned the 211,000 laptops purchased in 2019 as these were not reflected in the 2019 DepEd budget. The group argued that Usec. Pascua was more likely referring to the total number of laptops the agency has acquired in previous years – many of which are no longer serviceable or had specs that does not meet the requirements of distance learning. The remaining 'relatively new and more serviceable' laptops from 2020-present will then come to only 142,359 units, leaving 693,585 teachers still without a DepEd-issued laptop.
"DepEd therefore still has an about 83% backlog in laptop provision. That is, if we assume that all 142,359 will go to teachers, but even that isn't quite accurate as the recent DepEd memo on the distribution of the Bayanihan 2-funded laptops shows that a sizable portion will go to offices rather than to classroom teachers. As such, Usec. Pascua's claims on their laptop provision for about 42% of teachers now becomes suspect at best, an outright lie at worst," hit Basilio.
He further asked about the "bloated" P33-B figure which Pascua dropped during the hearing. This will supposedly ensure the provision of laptops to "all teachers" or to the remaining 482,585 teachers who were not covered by their claimed 353,359 laptops. The group argued that a decent laptop only amounts to about P25,000 which is more or less the cost of laptops that were recently distributed to some teachers. Therefore, to cover DepEd's actual backlog of 693,585 teachers, it only needs Php17.4-B – nearly half of what DepEd claimed it needed.
"Perhaps Usec. Pascua can explain where their bloated figure came from. Their ballpark figure of P33-B is almost double our estimate of P17.4-B for greater number of teachers compared to how many they intended to cover. We likewise urge our legislators to look into these computations as they tackle DepEd's 2022 budget in the coming days," called Basilio.
PH leads international standardization of laminated bamboo strips for indoor furniture use
By DTI-CPG-Bureau of Philippine Standards
September 17, 2021
MAKATI CITY – Unique, strong, and versatile – these are some of the characteristics being attributed to laminated bamboo strips making it a strategic resource for designing attractive furniture and a valuable product prized by ingenious craftsmen in the country.
To address the need for a standard on laminated bamboo strips, the Philippines, through the Department of Trade and Industry's Bureau of Philippine Standards (DTI-BPS), submitted a New Work Item Proposal (NWIP) on laminated products made of bamboo strips for indoor furniture purposes to the International Organization for Standardization Technical Committee on Bamboo and Rattan (ISO/TC 296). The development of such standard will promote and facilitate international trade of laminated bamboo and reinforce its value, effectiveness, and competitiveness in the market; serve as reference for the formulation of a national standard for laminated bamboo products; and provide guidance to consumers and other stakeholders with regards to its consumption. The proposal of the Philippines was approved by ISO/TC 296 last February 2021.
Laminated bamboo strips, generally referred to as engineered bamboo in the Philippines, are bamboo products that are manufactured by fixing together strips/"slats" from bamboo culms to form a composite material designed to serve a specific purpose. These products have various purposes often similar to that of solid wood or laminated wood products which significantly increase their potential demand in the market most especially by furniture-manufacturing and construction firms, designers, manufacturers, and traders of laminated bamboo products.
The development of ISO standard on laminated products made of bamboo strips for indoor furniture purposes is handled by ISO/TC 296/WG 5 - Bamboo for Furniture. The working group is headed by Dr. Rico Jariel Cabangon, Deputy Director of the Department of Science and Technology - Forest Products Research and Development Institute (DOST-FPRDI), as its Convenor. Dr. Cabangon is also the Chairman of the BPS Technical Committee on Bamboo and Rattan (BPS/TC 76) that mirrors the work of ISO/TC 296 and establishes a national consensus position on the documents of ISO/TC 296. In addition, BPS/TC 76 reviews all the draft documents and comments of the ISO/TC 296 working groups which are submitted to the secretariat/convenors.
ISO/TC 296/WG 5 is composed of experts from the Philippines, China, France, Indonesia, Malaysia, Ethiopia, Ghana, Colombia, Netherlands, and Nigeria.
The ISO Working Draft on laminated products made of bamboo strips for indoor furniture purposes (ISO/WD 6128) specifies the requirements and test methods for laminated products made of bamboo strips for indoor furniture purposes including bamboo-wood composite. It does not cover other laminated bamboo products not made of bamboo strips. It also specifies handling, storage, packaging, and marking requirements.
ISO/TC 296/WG 5 had its first meeting last 28 April 2021 in which the working group discussed the results of voting and comments on the proposal of the Philippines. It conducts a monthly meeting to deliberate the contents of ISO/WD 6128 and prepare the Committee Draft for submission to ISO/TC 296. The working group is set to have its next meeting on 30 August 2021 to continue with the deliberation.
BPS Director Neil Catajay congratulated the working group and expressed his hopes to have the standard completely developed in two years. "The Philippines endeavor to complete the development of all relevant standards by ISO/TC 296 as these will significantly contribute to the advancement of the country's bamboo and furniture making industry. We look forward to the support of other countries to the promotion and improvement of the bamboo industry in the international community," Director Catajay shared.
"It is with great pleasure to serve as the Convenor of the ISO/TC 296/WG 5 to craft standards on the use of bamboo for furniture purposes. The exchange of information and practices with technical experts among countries provides additional knowledge to the members while providing inputs in the development of international standards to ensure the safety, quality, and reliability of furniture products from bamboo. This standardization activity is important to the Philippines as we are one of the best furniture designers in the world. I thank the DTI-BPS for all the support as the Philippines leads this international standardization activity," said Dr. Cabangon.
The DTI-BPS is a Participating Member (P-member) to the ISO Technical Committee on Bamboo and Rattan (ISO/TC 296) since 2015. ISO/TC 296 covers the standardization of bamboo, rattan, and its derived materials, including terminology, classification, specifications, quality requirements, and test methods.
The DTI-BPS is the National Standards Body authorized to promulgate Philippine National Standards (PNS). PNS are voluntary in nature and may be used as reference by any interested parties. The conformance to PNS or parts thereof become mandatory only when the same is used as reference in Technical Regulations issued by regulatory authorities.
Independent int'l probe on human rights violations in PH concludes with damning evidence vs. Duterte, calls for a UN-led investigation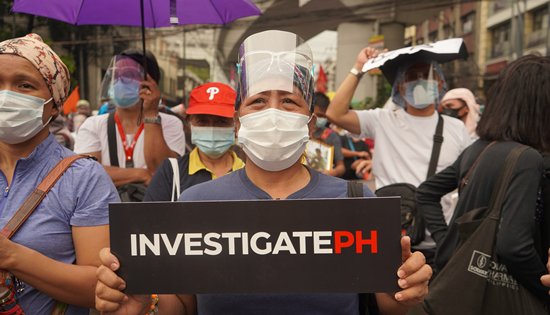 Press Release
September 13, 2021
MANILA – People's organisations and civil society groups from all over the world have urged the United Nations Human Rights Council (UNHRC) to conduct a probe on human rights violations in the Philippines under President Rodrigo Roa Duterte at the launch of its Third Report last September 13.
INVESTIGATE PH, an independent investigation on human rights violations in the Philippines, aims to substantiate the report on the Philippine rights situation released by the Office of the High Commissioner on Human Rights (OHCHR) last June 2020 to help facilitate international accountability mechanisms.
The Third Report of INVESTIGATE PH examined violations of the economic, social and cultural rights of the Filipino people, and the denial of the people's rights to self-determination, development and peace. It found that the Duterte government was deliberately violating these rights through its submission to U.S domination and neoliberal economic policies. It exposed the Philippine government ending peace talks with the National Democratic Front of the Philippines (NDFP) in November 2017, under pressure from U.S. President Trump. Following this decision, seven peace consultants were killed by state security forces or unidentified assailants, with five of the seven being murdered after the June 2020 OHCHR report.
The launch of the report, which coincides with the opening of the 48th Regular Session of the UNHRC, was led by the High Commissioners of the investigation, composed of parliamentarians, lawyers, religious leaders and activists from across the world. Human rights defenders, journalists, and various civil society organizations also joined.
"It is imperative that the Council heed the Filipino people's call to conduct a probe on the rights violation under the Duterte administration amid impunity and failure of domestic mechanisms to provide redress to victims and hold perpetrators accountable." Atty. Jeanne Mirer said. Atty. Mirer of the International Association of Democratic Lawyers is one of the High Commissioners.
The report concluded that human rights violations in the Philippines have intensified since the release of the June 2020 OHCHR report.
It showed that there was a 50 to 76 percent increase in drug war killings per month during the COVID-19 pandemic lockdowns.
The report also cited Duterte's "whole-of-nation" approach to counterinsurgency led by the National Task Force to End Local Communist Armed Conflict (NTF-ELCAC) which utilizes local and national institutions to wage attacks against human rights defenders, people's organisations and civil society through mass arrests and detention on trumped-up charges, "red-tagging", and state-perpetrated killings.
The abuses have been worsened by the Anti-Terrorism Act of 2020 which has become a main instrument in the counterinsurgency program and is used to vilify activists and their organisations and to criminalize dissent.
The Rev. Dr. Chris Ferguson of the World Communion of Reformed Churches said: "The Duterte administration's systematic attacks against leaders of peasant and Indigenous People's communities, peace consultants, human rights defenders, religious leaders and organizations that are fighting for people's rights and pushing for meaningful social change should be condemned by the international community. It is our moral responsibility to exhaust all means to put an end to such atrocious acts and help victims' in their struggle for justice."
The three Reports produced by INVESTIGATE PH this year examine over 50 emblematic cases of human rights violations under Duterte, including the massacres of nine Tumandok Indigenous Peoples last December 30, 2020 and of nine activists on a "Bloody Sunday" last March 7, 2021.
INVESTIGATE PH began its investigation on human rights violations under the Duterte administration last December 2020. It released two previous reports last March and July 2021 respectively.
"The conclusion of our investigation and the final outcome report exposes how domestic mechanisms fail victims. As we anticipate the progress report on the OHCHR's technical assistance on human rights to the Philippine government, we, again, call on the High Commissioner and the Council to mobilise international mechanisms to help victims and hold Duterte and other state perpetrators accountable." The OHCHR will report on the progress of the technical cooperation with the Philippine government at the 48th UNHRC session on October 7.
Download the Third Report and Executive Summary
Pull-out of CARHRIHL, peace talks documents from state university library sets dangerous pretext for attacks vs. people's right to info, academic freedom
By KARAPATAN
September 13, 2021
QUEZON CITY – The decision of the Kalinga State University to remove copies from their library of the Comprehensive Agreement on Respect for Human Rights and International Humanitarian Law (CARHRIHL) and other public documents on the peace negotiations between the Philippine government and the National Democratic Front of the Philippines (NDFP) "sets a very dangerous precedent in the stifling of the public's right to access information and the exercise of academic freedom," human rights alliance Karapatan warned.
"What's next? Raiding and ransacking libraries and the public burning of books like what the Nazis did? Removing documents on the peace process from a university library's collection is absurd. These are public documents – some of them, such as the CARHRIHL, were signed by the government. The only effect that this decision has is to restrict academic discourse and information on the peace negotiations and armed conflict in the country," Karapatan Secretary General Cristina Palabay stated.
Last September 2, 2021, the director for library services office of the Kalinga State University Bulanao Campus pulled out at least 11 books and other publications from the NDFP which they turned over to the Armed Forces of the Philippines and the Philippine National Police to supposedly safeguard students and the school from "communist infiltration." Along with copies and translations of the CARHRIHL, among those withdrawn include:
- The Declaration of Understanding
- The NDFP Declaration and Program of Action for the Rights, Protection, and Welfare of Children
- The GRP-NDFP Peace Negotiations Major Arguments and Joint Statements September 1, 1980-June 2018
- The GRP-NDFP Peace Negotiations Major Written Agreements and Outstanding Issues
- NDF Adherence to International Humanitarian Law: Letters to the International Committee of the Red Cross and the UN Secretary-General
- NDFP Adherence to International Humanitarian Law: On Prisoners of War
- Two articles on the People's Struggles for Just Peace
- The NDFP Reciprocal Working Committee Perspectives on Social and Economic Reforms
Palabay said that the publications on the CARHRIHL helped in providing information to communities on people's rights and the international humanitarian law. "Is the government so allergic to knowledge on human rights principles that it goes down to this kind of censorship?" she asked.
The decision of the Kalinga State University's Board of Regents to pull out these materials was supposedly prompted by the Anti-Terrorism Council's designation of the NDFP as a terrorist organization under the Anti-Terrorism Council. Palabay averred such action "clearly shows the chilling effect of the terror law on free speech and academic freedom – such that counter-terrorism effectively represses information, as well as freedom of thought and knowledge."
"Libraries, especially those in schools and universities, should be bastions of unrestricted access to knowledge, which is necessary for free academic inquiry and discourse. Repressing access to documents of the peace negotiations by pulling them out of school libraries is an attack on academic freedom that does nothing to resolve the roots of armed conflict and bring about just and lasting peace in the country," the Karapatan official said.
"That this action is being lauded by the Regional Task Force to End Local Communist Armed Conflict in Cordillera as part of their so-called 'whole-of-nation' counterinsurgency campaign is utterly despicable: the government is simply showing its hand in enabling a brazen attack on academic freedom to forward its insidious militarist agenda. We strongly call on schools, universities, and libraries to stand their ground against such attacks and to safeguard free academic discourse in their halls. We call on the public to uphold our right to information," she ended.
Filipino product offerings in Woolworths expands to 262 stores despite the pandemic
By DTI-Foreign Trade Service Corps
September 9, 2021
SYDNEY – Filipino product offerings in Woolworths expanded to over 200 stores across Australia in spite of the pandemic after Australia's largest supermarket chain increased its distribution of Pinoy food products to expand their reach to the Filipino-Australian community.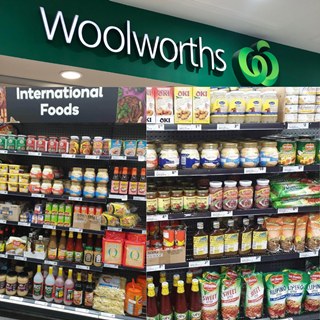 Filipino food favorites such as mixes and sauces, vinegars, noodles, savory snacks, halo-halo mixed fruits, canned sardines and tuna continue to be popular among consumers, according to Bob Harris, marketing consultant for DHN Trading, the importer of the goods.
"Some of the stores carry our full range of Filipino products while other stores are just starting with a few bestselling items," Harris said.
Nearly 300,000 Filipinos live in Australia, making them the fifth-largest ethnic community in the country, government data show. But beyond this community is the increasing demand from other markets.
DHN Trading reported that the expansion of products in the mainstream supermarkets generated a lot of awareness and increased offtake in Filipino and Asian stores.
"The availability of Filipino products in Woolworths provides consumers with more options, convenience and accessibility, but we are also seeing a multiplier effect on small businesses as they provide niche products (lutong bahay, kakanins) and services (remittances, cargo and shipping services, TFC packages) catering to the community. Overall, the market expands and benefits both consumers and businesses," Harris added.
Philippine Ambassador to Australia Ma. Hellen B. De La Vega said "With Filipino food now more accessible in Australia's mainstream supermarkets, along with hundreds of Filipino grocery or "sari-sari" stores across the country, we can have a taste of home and share it with our Australian friends too."
Travel through Food
Australians can get a taste of the Philippines through the food products on offer and be able to cook a savory adobo using the Philippines' popular vinegar and soy sauce brands. Aussies can also try making the Filipinos' sweet style spaghetti using a well-known sauce or banana ketchup brand. For dessert, they can whip up a halo-halo using ready-to-mix halo-halo tropical fruits.
Chippy corn snacks, a childhood favorite of Filipinos and ubiquitous in barkada (mate) trips, picnics, and movie marathons on weekends, are also available for Australians to munch on during Netflix moments.
Aside from traditional Filipino products, Woolworths also carries healthy Philippine products such as organic coconut water, virgin coconut oil, coconut flour, banana chips, canned pineapples and other products.
Sustainability Matters
One area the Philippine Department of Trade and Industry in Sydney is looking at is the possibility of supplying more premium products such as fresh frozen items and plant-based meat products. Another area of interest is sustainable packaging materials that are derived from abaca, banana and other fibrous plant-based materials.
"Sustainability matters and we know that this is also aligned with Woolworths' mission of providing not only the highest quality products but also innovative and sustainable packaging solutions," Alma Argayoso, the Philippines' trade representative to Australia said.
Capoocan-diversion road in progress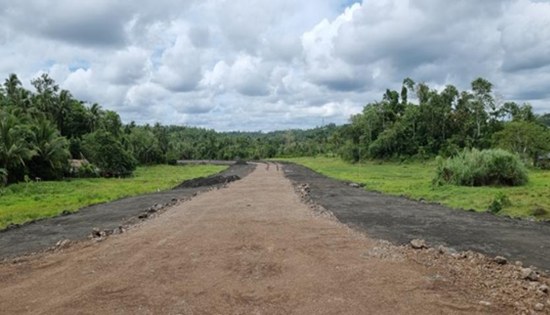 By GISSELLE G. PARUNGAO
August 31, 2021
CALBAYOG CITY – Samar First District Engineering Office is undertaking the construction of a by-pass and diversion road from Barangay Capoocan to Barangay Dagum (diversion road) which is a multi-year project that will start in 2020 and is targeted to be completed by 2023.
Phase I of said project that started in 2020 is an opening of gravel road with a length of 1,227.82 meters and a width of 30 meters. As of July 2021 its actual accomplishment is at 80.34% and is currently suspended due to Road-Right-of-Way (RROW) problems that needs to be settled.
While the problem for Phase I is being resolved, Phase II is already on-going and is at 70.67% actual accomplishment. Scope of work for this phase will include concreting of road that will span 1,227.82 meters (two lanes). An off-carriageway improvement (bicycle lane) is also part of the project's works with a width of two (2) meters and a length of 750 linear meters.
The two projects have a total contract amount of P105.65 million under the General Appropriations Act of FY 2020 and 2021.
This project will address the problem on the large volume of traffic along Daang Maharlika during peak hours starting in Barangay Matobato. Apart from it, this will also serve as an alternate route for motorists and private vehicles if ever new businesses will be established (e.g. malls and other big establishments) wherein other cities or municipalities are expected to visit Calbayog City.
NMP's additional totally-enclosed life boat installed in its davit area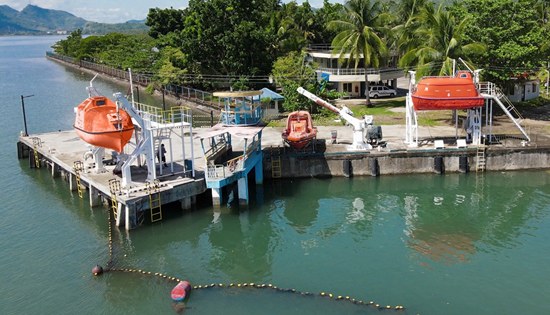 Aerial view of the NMP Boat Davit: Additional Totally Enclosed Life Boat on the left corner.
By National Maritime Polytechnic
August 29, 2021
TACLOBAN CITY – The National Maritime Polytechnic, the premier and only government-owned maritime training and research center of the Philippines, improves its maritime training services with the installation of an additional Totally-Enclosed Life Boat in its Boat David Area.
The said equipment gives more protection to the passengers during terrible sea conditions wherein passengers and ship crew are required to abandon the ship and aboard the totally-enclosed life boat. It can keep the passengers dry and safe from seawater with its fixed watertight design and can also get upright on its own even when overthrown with waves.
It is used in the delivery of the Survival Craft and Rescue Boats Other Than Fast Rescue Boats (SCRB) both full and refresher courses which is open to all seafarers who have completed the Basic Training (BT) course.
The SCRB course aims to provide survival techniques and proper operation of the survival craft or rescue boat during evacuation and after the abandonment of the ship, use of locating devices, including communication and signaling apparatus and pyrotechnics, and managing and application of first aid to survivors.
For more information regarding the said course and other NMP training programs, clients may visit the NMP website (www.nmp.gov.ph) and facebook page (www.facebook.com/nmptrainingcenter) where all related information on NMP trainings including its online classes are available. Courses may be enrolled online through this link: reserve.nmp.gov.ph.
Likewise, NMP research undertakings can be accessed through the e-Research Information System Portal embedded in the NMP's website which is designed to disseminate NMP completed researches, present the Research Agenda, and engage the industry stakeholders to collaborate in the research activities.
Further, NMP encourages OWWA registered seafarers to avail of the NMP-OWWA (Overseas Workers Welfare Administration) Seafarers' Upgrading Program (SUP) and Skills for Employment Scholarship Program (SESP) which entitles the beneficiary to receive financial assistance for training costs from the OWWA.
DPWH Leyte II launches multi-year Burauen bypass road project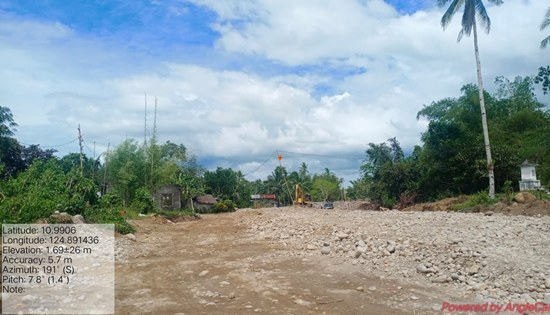 By DPWH 2nd LED
August 25, 2021
BURAUEN, Leyte – To optimize traffic that are faced daily by the motorists, the Department of Public Works and Highways -Leyte Second District Engineering Office is now constructing a multi-year bypass road project in the town of Burauen Leyte.
According to District Engineer Leo Edward L. Oppura, the construction of bypass road project will start in Brgy. Maghubas along the Jaro-Dagami-Burauen-La Paz Road and will end in Brgy. Balorinay along Dulag-Julita-Burauen Road.
"This road project will be beneficial to the motorists as this will serve as an alternate route to divert traffic within the congested Public Market in Poblacion Burauen," Oppura added.
For this year, the district office allotted P37.1-million to construct a total of .64-kilometer Portland Cement Concrete Pavement (PCCP) out of the 4.50-kilometer total road length of the bypass road.
The project started last June 03 and will be completed on or before November 09 of this year.
Roadway lighting will be installed to improve visibility and safety of the motorists especially during night-time. Pipe culverts and stone masonry works are also included in this project for its drainage and slope protection.
This bypass road will not only serve as an alternate route but it is also beneficial to local residents along the bypass road area. Existing gravel road will be concreted, providing them with better opportunities and faster mobility.