Teachers reject Congress bid to pass 'terror bill'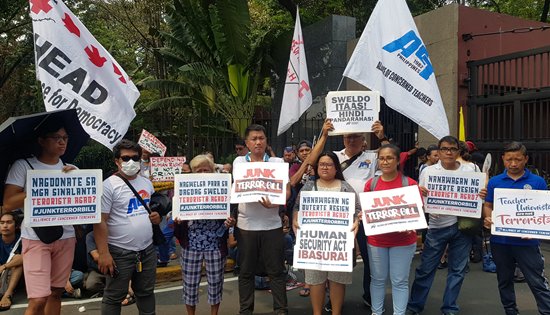 ACT Press Release
March 10, 2020
QUEZON CITY – The Alliance of Concerned Teachers (ACT) Philippines opposed the proposed 'draconian' amendments to the Human Security Act (HSA) of 2007, which the group says will 'render teachers' just fight for decent pay and benefits, better services, and social justice as acts of terrorism.' The House of Representatives is set to hold a committee deliberation today on the proposed amendments. Earlier, Senate already approved on 3rd and final reading the Anti-Terrorism Bill that sought to overhaul the 2007 HSA.
"This is yet another attack on our rights and liberties. Not only are we denied livable wages and dignity with the President's treacherous passing of an insultingly meager pay hike, now we are at risk of being called terrorists for demanding more and what is due us," decried ACT Secretary General Raymond Basilio.
ACT said that both versions of the Senate and lower house contains 'vague and overbroad' definitions of terrorist acts with 'grave consequences,' such that legitimate exercises of rights may be deemed as such 'should the state say so.' Said acts are punishable by at least 8 years to life imprisonment under the proposed amendments.
"Say for instance, we take to the streets again to call for salary upgrading, the state has the authority to say that the intentions of such is to 'intimidate the government to do something' and it instantly becomes terrorism. Even calling on DepEd to release our benefits can be tagged as terrorism under these proposals. These are horrid and disturbing affront to our hard-won rights, and we all should fight back," called Basilio.
The teachers' group furthered that the proposed amendments to HSA will greatly contribute to the quickly shrinking democratic spaces amid a time of unrest in the country due to worsening socio-economic conditions.
"Instead of providing relief to the people, the government wants to punish us for seeking redress over the people's suffering, which no less than their own policies have caused – like the SSL 5, TRAIN Law, Rice Tarrification Law, war on drugs, EO 70, among others," hit Basilio.
ACT said that the proposed measure will be 'dangerous at the hands of an administration who is intolerant of dissent' and is a 'turn for the worse under an increasingly repressive regime.'
ACT urged the Congress to junk the amendments to HSA, which it said will make the HSA even more repressive with much less accountability. The group challenged lawmakers to 'be on the side of democracy' and refuse to legitimize further repression of the people.
"As for us, we will push back against all attacks on our rights and freedoms. Our collective unity and strength, realized through our unions and organizations, will stand against repression and will triumph in frustrating a tyrannical regime, just as we did many times before. We will continue advancing the interests of teachers, students, and the entire nation," pledged Basilio.
ACT joined other freedom-loving groups in a protest action outside of the House of Representatives today to call for the junking of the proposed measures.
DPWH-Biliran DEO kicks of construction of 2020 infra projects
By DPWH-Biliran
March 9, 2020
NAVAL, Biliran – The Department of Public Works and Highways (DPWH) Biliran District Engineering Office (DEO) has started the construction of various infrastructure projects under 2020 General Appropriations Act (GAA).
David Adongay Jr, District Engineer said that 14 projects are already on-going as of February 29, 2020 with an accomplishment of 3.20% while 61 projects will soon to embark.
"With a total of 75 projects to be completed this year under the cash-based budgeting, this district office is up for the challenge," said Adongay.
Under local project implementation, the district office is now implementing the construction of two multipurpose buildings located at Brgy. Calumpang and at Brgy. Caraycaray in Naval town. One access road project at capitol compound also in Brgy. Calumpang has already started amounting to P1.89M.
In Caibiran town, two projects have begun construction. These projects are the constructions of road at Mocorro Street, Brgy. Palenque amounting to P1.18M and at Brgy. Palenque and Palanay amounting to P2.5M.
Meanwhile, one seawall project at Brgy. Baso in Cabucgayan town is also ongoing amounting to P2.9M.
Under regular project implementation, six flood control projects are underway. These projects are the construction/ rehabilitation of Amambahag flood control in Culaba town (P19.4M), Kaulangohan Flood control in Caibiran town (P18.6M), Mapula flood control in Caibiran town (P18.6M), Ungali flood control in Kawayan town (P9.3M) and Santol flood control (P27.9M) and Busali flood control (P28M), both in Biliran town.
The district office is now also in full swing in the construction of Biliran Provincial Police Office (BPPO) Building at Brgy. Larrazabal in Naval town in convergence with the Philippine National Police (PNP) amounting to P24.15M and the rehabilitation /reconstruction of national road with slips, slope collapse and landslide in Caibiran town amounting to P35.7M.
Adongay always reminded contractors to speed up the project implementation to complete projects before the year ends without compromising the quality of the projects.
78th IB encounters remnants of Communist NPA Terrorist (CNT) in Sogod, Southern Leyte
By 78th Infantry Battalion, 8ID PA
March 8, 2020
BURAUEN, Leyte – 78th Infantry (Warrior) Battalion had a series of encounters with the Communist NPA Terrorist believed to be remnants of Front 42, Sub-Regional Committee, LEVOX, Eastern Visayas Party Committee under Communist NPA Terrorist Leader Roberto Opo @Resty/Migo/Lowie in Brgy. Pancho Villa, Sogod, Southern Leyte on March 5, 2020 and March 7, 2020, respectively.
Said series of encounters resulted to the capture of one (1) M1 Garand Rifle with six (6) live ammunition, one (1) ammunition clip and two (2) fired cartridges. The troops also discovered the enemy harboring site in vicinity of Brgy. Pancho Villa, Sogod, Southern Leyte along with the following items: six (6) kilos of rice; one (1) plastic bottle of cooking oil; four (4) pieces 3n1 coffee; one forth (1/4) pack of brown sugar; and eight (8) pieces coffee stick.
The security operations are in response to the civilian populace reported presence of terrorist groups who were conducting illegal activities, such as, extortion and recruitment. Said presence and illegal activities of Communist NPA Terrorist in the area affects the peaceful living conditions of the populace and their livelihood and expose their children to recruitment.
These actions of the Communist NPA Terrorist shows their clear defiance to the government's initiative on peaceful resolution of conflict intended to advance development, boast economy, and sustain peace and order through the effective implementation of the Executive Order Number 70 or the Institutionalization or the whole of nation approach in order to uplift the social status and living conditions of the populace.
This successful engagement with the Communist NPA Terrorist is attributed to the timely information provided by the people in the area who refused to believe the futile struggle and propaganda of the terrorists. They are already tired of the extortion and propaganda activities conducted by the said terrorist group.
According to Lieutenant Colonel Roberto B Obaob, Commanding Officer of 78th Infantry Battalion, "the said military security operations against the enemy of the state will be relentless in order to finish the remnants of Communist NPA Terrorist. However, our door is open for the peaceful return to the folds of the law of those Communist NPA Terrorist who will opt to lay down their arms and join the mainstream law abiding society. They can avail of the Enhanced Comprehensive Local Integration Program (E-CLIP). Our priority remains to be the overall safety of the people of Leyte and Southern Leyte. Thus, whoever will attempt to endanger the people must be ready to face our full force".
Narratives of how is it really back home reverberate in the halls of UN rights body
Press Release
March 7, 2020
GENEVA, Switzerland – With three oral interventions one after the other last Friday and another last Monday, a team of Filipino rights defenders further strongly urged the United Nations Human Rights Council (UNHRC) to look into the state of human rights in the Philippines.
The four speakers from the Ecumenical Voice for Human Rights and Peace in the Philippines (EcuVoice) also unanimously supported the reports presented by UN experts in calling for further investigations on rights violations in the country, contrary to the rather confrontational stance employed by the government in the ongoing 43rd UNHRC session here.
EcuVoice delegation co-leader and Karapatan secretary general Cristina Palabay said she welcomes the report of the UN Special Rapporteur on the situation of human rights defenders that noted "wide-ranging and cumulative violation of the rights of defenders."
"This rings true in my particular case and that of human rights defenders of Karapatan. Twelve of my colleagues were killed by suspected State forces under the current administration, three have been arrested the past four months, and many more are facing trumped up charges. Women defenders face misogynist attacks, driven by discriminatory pronouncements of government officials," Palabay added.
Johanna dela Cruz of the National Council of Churches of the Philippines said they are also grateful for the report of the UN Special Rapporteur on the situation of human rights defenders and support his conclusions and recommendations.
Dela Cruz said church people's rights in the Philippines are violated, primarily those "doing their Christian mandate and mission of ministering to the poor and the marginalized. Bishops and Parish priests, particularly from the Iglesia Filipina Independiente (IFI), were red-tagged, harassed by soldiers implicating them as rebels."
EcuVoice head and International Association of Democratic Lawyers interim president Edre Olalia for his part reported to the UNHRC that in the 44 months of the Duterte administration, at least 48 lawyers including judges and prosecutors have been murdered.
"Human rights lawyers like Ben Ramos as well as lawyers handling drug-related cases continue to be brazenly attacked in various forms. Orchestrated smear campaigns and vilification by red-tagging, labelling and reprisal charges against human rights defenders at every opportunity in different for a continue with impunity," Olalia said.
The three defender's reports Friday, March 6, brings to four the successful oral interventions presented by EcuVoice before the UNHRC. Earlier in the week, Clemente Bautista of Kalikasan People's Network for the Environment reported that there are serious challenges to life, security and liberty of environmental defenders in the Philippines, "which redound to transgressions on the rights to a safe, clean, healthy and sustainable environmental of communities, including that of indigenous peoples and peasants."
"It must be noted that the EcuVoice delegation have welcomed all the UN special rapporteurs' reports presented thus far, quite different from the bellicose stance of the Philippine government in the ongoing debates," Olalia said.
EcuVoice is enjoining the UNHRC to ensure that Filipino human rights defenders have access to the UN free from reprisals and provided with safe environments for the exercise of its work. The group also said it supports the special rapporteurs' recommendations to enable official visits to countries in conflict situations such as the Philippines.
DTI to champion loom weaving industry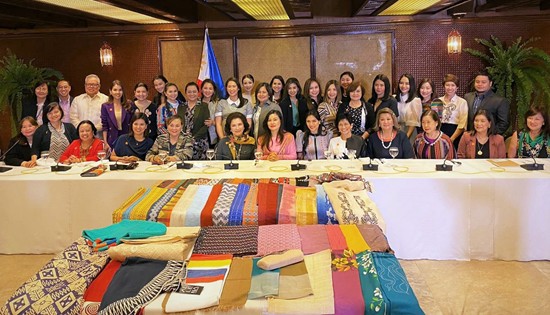 By DTI-ROG
March 5, 2020
MAKATI CITY – In an effort to revive the Philippine weaving industry and provide livelihood opportunities for local weaving communities, DTI key officials, led by Secretary Ramon Lopez and Regional Operations Group Undersecretary Blesila Lantayona, met with Cabinet Secretaries' and Congressional Spouses last March 2, 2020 at the Heroes Hall of the Malacañang Palace to present samples of native woven textiles from across the country and to propose a project that will aid and promote Filipino weavers.
The meeting was initiated by Madame Cielito "Honeylet" Avanceña, through the Office of the President. The project was birthed from a previous dialogue with Madame Avaceña and DTI officials, including selected DTI Regional Directors, last February 26, 2020.
The project, with the working title "MODA: Modernong Obra, Disenyong Atin", will be championed by the One Town, One Product (OTOP) Program, under the leadership of Assistant Secretary Demphna Du Naga. The word "MODA" is a Filipino term which means "fashion".
The MODA project will focus on two components – a showcase of designed wearables made from natively woven textiles and a sustainable marketing space to display featured hand and loom woven fabrics for prospective buyers.
Cabinet Secretaries' and Congressional Spouses lauded the initiative and echoed the call for increased patronage for weaving communities. OTOP, through DTI Regional Offices, will be coordinating with local governments and the Cabinet Secretaries' and Congressional Spouses Group, through the Office of the President, to reach these weaving communities and monitor the progress being made in the project. Further meetings will be taking place leading up to the completion of the project by July 2020.
This effort aims to kickstart the series of initiatives that could place the local weaving industry in the frontlines of Philippine fashion, arts, and commerce. The MODA project also hopes to encourage younger generations to keep native crafts alive and relevant in an ever-changing world.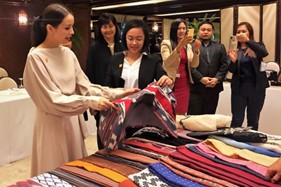 DTI, Google, tie up for MSME digitalization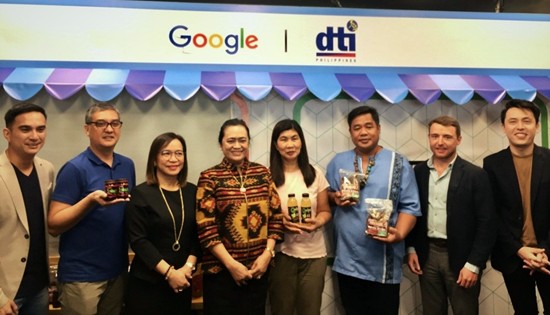 By DTI-ROG
March 3, 2020
MAKATI CITY – The Department of Trade and Industry (DTI) finally inked deal with Google Philippines in upgrading the micro, small, and medium enterprises (MSMEs) through the power of digitalization, creating a strong online presence and training them on digital skills to grow their businesses globally.
Through Google's MSME Caravan, the goal is to conduct training sessions among MSMEs nationwide so they can be well-informed of the digital landscape, latest consumer insights and tools such as Google My Business, a free online listing on Google maps and Search to help MSMEs connect with more consumers in the digital space.
Google will train MSMEs build their online presence, control their business information, and create a free website and posts.
The series of workshops have already started, training more than 2,780 MSMEs in over 20 cities across eight regions nationwide.
"DTI shares same vision of Google on enhancing the skills of our entrepreneurs to become digital-savvy. That's why we want to thank Google for this program that lets MSMEs maximize Google My Business to manage their online presence in Google Search and Google Maps. We laud them for their program goal of trying to reach 500,000 businesses by 2020 from the current 125,000 businesses registered in Google My Business," expressed Trade Undersecretary Blesila Lantayona, speaking on behalf of Secretary Ramon Lopez during the launch of MSME Caravan at the Google Philippines Office, Bonifacio Global City, Taguig last February 26, 2020.
DTI and Google target to reach more throughout 2020 as empowering MSMEs plays a vital role in driving the economy forward.
"Filipino MSMEs have the drive, the passion and the dedication to succeed. Combine that with the new tools and opportunities of the internet, and there is no limit on what's possible for them! We hope that the MSME Caravan will help bring on board more trainees, visit more communities, and give more business owners the digital skills they need," said Bernadette Nacario, Country Director of Google Philippines.
Furthermore, the three (3) MSMEs who were also products of DTI's Kapatid Mentor ME (KMME) Program – Gerome Panlilio, a chili oil manufacturer from Quezon City, a Michelle Mariano, a calamansi juice bottler from Isabela Province and Beltranalmendral, a dried pork producer from Quirino Province – shared their inspiring stories on how they were able to leverage the power of digital tools in growing their businesses and reaching their consumers.


(L) Brgy. San Joaquin, Calbayog City, Samar and (R) Legislative Building-Phase II, Brgy. Poblacion C, Tarangnan, Samar.
DPWH constructs Multi-Purpose buildings in barangays of First District of Samar
By GISSELLE G. PARUNGAO
March 3, 2020
CALBAYOG CITY – Samar First District Engineering Office completed ten (10) Multi-Purpose Buildings (MPB) in different barangays within the First District of Samar with a total appropriation of 39 million under the General Appropriations Act of 2019.
Completed MPBs are located in Calbayog City at Barangays Bagacay, Hamorawon, San Joaquin, San Rufino, and Rawis. Another completed MPBs are situated in Barangay Villahermosa Oriental in Pagsanghan, Samar as well as Barangays Poblacion C and Tigdaranao, Tarangnan, Samar. MPBs are also finished at Barangay Hinugacan in Gandara, Samar and Barangay Aurora, San Jorge, Samar.
They are primarily used for hosting events in the barangay, meetings, seminars and can also be used as evacuation centers during emergencies.
The Legislative Building at Poblacion C will house the Sangguniang Members of the Municipality of Tarangnan. It will serve as a place for where the members can formulate municipal orders and decrees that will be beneficial to the development of Tarangnan and its people.
Moreover, the MPB at Barangay San Joaquin is a flourishing coastal village with over 6,000 residents. Based on interview with residents, the MPB will be utilized as barangay council office and venue for community-based programs such as livelihood seminars and day care. The MPB is easily accessible and PWD friendly.
SA-BEST-Centre Alliance investigation:
Explicit child pornography material being sold over the counter in Australian retail outlets
Press Release
March 2, 2020
ADELAIDE – Sickening child pornography material is being sold widely over the counter in popular Australian retail outlets, a special investigation by SA-BEST and Centre Alliance has found.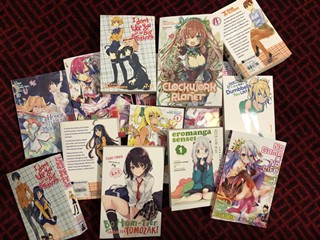 A collection of the books purchased by SA-BEST MLC Connie Bonaros.
A range of animated movies and "comic books" showing sexually-explicit images of young girls and connotations of incest and rape involving minors are being freely sold in some of the country's most popular retail outlets, and online.
The investigation found that some of child exploitation material has been reviewed and classified legal by the Classification Board - despite falling within the meaning of child abuse material under the Commonwealth Criminal Code Act 1995 which makes it illegal to both sell and buy some pornographic items – while other graphic material has not been reviewed and/or classified due to disturbing loopholes in current laws.
The SA-BEST-Centre Alliance investigation revealed the explicit child exploitation material is found in a Japanese form of animation called anime – both on Blue Ray discs and in Japanese "comic books" called manga.
The two forms of media share a unique visual style that is globally popular - especially among teens.
However, there is a sinister and sickening side to anime and manga with a significant proportion of the two media featuring child abuse material containing images of wide-eyed depictions of children - usually in school uniform – who are engaged in explicit sexual activities and poses, often being sexually abused.
This is referred to as "hentai" anime and manga which child abuse experts warn that paedophiles use as a tool to groom children.
SA-BEST MLC and Attorney General spokesperson, Connie Bonaros – who recently introduced laws to ban childlike sex dolls in South Australia – and her Federal colleague, Centre Alliance Senator Stirling Griff, are demanding urgent action by the Federal Government to ensure laws banning such child exploitation material are properly enforced.
Connie has written to all of the state Attorneys-General to alert them to the issue and requesting they take immediate action to stop the material being sold.
Stirling has written to the Minister for Home Affairs and to the Minister for Communications, Cyber Safety and the Arts requesting the government takes immediate action.
Connie said she felt "sick to the core" by the findings of the investigation.
"I am horrified that child pornography material is freely available in Australia despite clearly being in breach of the definition of child abuse and exploitation material under both commonwealth and state law," Connie said.
"Even in cartoon/anime form, this is child pornography and the law in Australia is explicitly clear about it," she said.
"Depictions and/or representations that appear or are implied to be of under 18-year-old children and are depicted in sexual poses or engaged in sexual activity or is a victim of torture, cruelty or abuse is child abuse material under both commonwealth and state criminal laws.
"Any retailer who sells such pornographic material is in serious breach of the law but probably is not aware of it given current laws are not being properly enforced."
Stirling said a number of anime (animation) films containing child abuse material - such as rape scenes – had received classification by the Classification Board, allowing them to be imported and sold in Australia.
However, explicit manga (graphic novels) is currently not vetted by the Classification Board and is freely available due to the fact all film and video games must be submitted for classification, publications are only required to be submitted if they are deemed to be a 'submittable publication' putting the onus on distributors and publishers to determine what they should submit.
This is despite the Commonwealth Criminal Code Act 1995 prohibiting the sale, production, possession and distribution of offensive and abusive material "that depicts a person or a representation of a person who is or appears to be under 18".
"Graphic Japanese manga novels and anime depicting sickening child abuse, rape, incest and sexualised images of children should be removed from shelves, streaming services and banned from entering the country," Stirling said.
"Child exploitation is a global problem, heightened by modern technology and the myriad of platforms that are used to access such material," he said.
"As legislators, we have a critical role to play in stamping it out. There is much more to be done, and areas where we need to focus more attention, such as the child abuse material that comes into Australia via Japanese anime and manga.
"Experts that advocate against child exploitation have referred to this type of anime and manga as a gateway to the abuse of actual children. Experts also say that explicit anime and manga can be used by paedophiles as tools to groom children.
"Incredibly, in Japan the definition of child abuse material specifically excludes child porn anime and manga, as these media don't include real children.
"But the law in Australia is very clear. The Commonwealth Criminal Code prohibits the sale, production, possession and distribution of offensive and abusive material that depicts a person, or is a representation of a person, who is or appears to be under 18. It is unambiguous.
"The Classification Board appears to be making decisions in isolation to criminal law. This must stop. There is also the issue of explicit manga graphic novels, which are not vetted at all by the Classification Board.
"I recently made a submission to the current Review of Australian classification regulation raising issues over the inadequacy of the current regime to deal with such abusive material but we can't wait for the review to report, we must act now.
"The Board doesn't seem to be following its own guidelines* properly."
The SA-BEST-Centre Alliance special investigation found the shocking child abuse material is freely available in Australia – including in well-known electronics store and popular bookstores in Adelaide and Sydney – as well as online.
The investigation follows a trip Connie made late last year to Japan - regarded as the home of the manufacture and distribution of childlike sex dolls – where she heard disturbing accounts from people at the frontline fighting the scourge of child sex exploitation in that country.
Connie said her trip to Japan was an extremely productive and educative despite attempts to meet with the Minister for Justice being declined at the 11th hour.
"I was able to meet with several outstanding non-government organisations advocating against child sexual abuse, child abuse material and child sexual exploitation in Japan – which is a significant problem in that country," Connie said.
"These remarkable women are working in difficult circumstances with absolutely no government funding and are up against a system that does not view child abuse material in the same way we do," she said.
"They were left shocked when they heard about the extent of our robust child exploitation laws in Australia.
"They all welcomed assistance from external sources and were grateful that an Australian politician was keen to support them and assist in any way to achieve legislative change with respect to child abuse and child exploitation laws in Japan.
"They are desperate for pressure to be exerted on the Japanese government in order to bring about meaningful change because, ultimately, child exploitation knows no borders – and that's what SA-BEST and Centre Alliance intend to do."
Connie will return to Japan later this year to continue the dialogue with these organisations and attempt to raise her concerns with the Japanese Government.
San Carlos bishop: Philippine banks must divest from coal
Press Release
March 1, 2020
CAGAYAN DE ORO – Representing the Withdraw from Coal Campaign, a Church leader on Friday appealed to Philippine financial institutions to stop funding the expansion of coal operations in the country and support the development of renewable energy instead.
The call was made during the 3rd Philippine Environment Summit, an event that presents current initiatives contributing to the country's social and economic development while conserving the environment, held on 26-28 February at the Grand Caprice Convention Center in Cagayan de Oro.
"As fulfillment of their moral obligation, Philippine banks must have concrete plans to phase out coal finance in the time required by today's climate crisis. They must have clear policies restricting their exposure to coal, channeling the funds they divest from it into clean and affordable renewable energy for all Filipinos," said Bishop Gerardo Alminaza of the Diocese of San Carlos, Negros Occidental.
While praising the SONA 2019 directive of President Rodrigo Duterte to "fast-track" the development of renewable energy resources and reduce dependency on coal, the bishop pointed out that the continuing dominance of coal in the country's energy mix calls for even more ambitious ways forward from different sectors, including the finance industry.
"Banks financing coal are not only funding the climate crisis, they are also enabling the continued suffering of coal-affected communities," he stressed.
In addition to the 16 new coal-fired power plants added to the national fleet in the last decade, the Philippines is still looking to add a total of 12,014 MW of new coal power, making it the ninth biggest coal expansionist in the world as of 2019.
13 local banks had been identified to have loaned or underwritten USD 6.303 billion to coal interests from 2017 to the third quarter of 2019. Two of these banks, Bank of the Philippine Islands (BPI) and Banco de Oro (BDO) account for nearly 55% of this finance.
"The IPCC reported that the world has until 2030 to reduce coal use by 78% from 2010 levels to avoid even more disastrous climate impacts. As stewards of Creation, we must unite with our scientists on this and seek to veer away from a fuel that causes the suffering of our people and destruction of our Common Home," Alminaza said.
Alminaza stated that as the Philippines is one of the most vulnerable nations to climate change, it must lead in phasing out coal, and financial institutions must take their role in it seriously – similar to the commitment of the Catholic Bishops Conference of the Philippines (CBCP) and his own diocese to divesting its resources from dirty energy technologies.
A petition letter addressed to the Bank of the Philippine Islands, the bank with which many Church organizations have financial relations, was also circulated during the event and was signed by hundreds of participants, including Bishop Antonio Ledesma of Cagayan De Oro.
"We appeal to all to join the calls as written in our letter as expression of our care for our common home and our future generations. For as one saying goes, 'we do not inherit the Earth from our ancestors – we borrow it from our children.' We must act swiftly for time is running out," said Alminaza.
Launched in Manila in January and in Visayas in February, "Withdraw from Coal" is a campaign spearheaded by the Church, civil society, and people's organizations urging Philippine banks to divest from businesses involved in coal power generation and coal extraction.