Profit with Peanuts: Success story of Tinnie's Food Products
By DTI-Regional Operations Group
March 1, 2021
MAKATI CITY – Peanut Butter with none of the guilt? Tinnie's Food Products made it possible.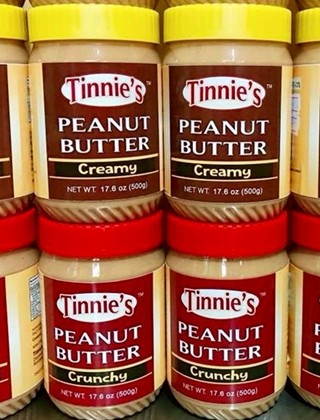 Tinnie's Food Products is a manufacturer of food spreads and other food products, and is well known for its creamy and crunchy peanut butter. Moreover, they are the premier peanut butter manufacturer in the town of Odiongan, Romblon, since 1996.
For peanut butter lovers with a healthy appetite, Tinnie's peanut butter is one of the best options to satisfy sweet cravings with no regrets. Tinnie's peanut butter products are made from 100% pure peanuts, with no added sugar and extender. Today, with the abundant supply of peanuts in the province, Tinnie's also sell sugar coated and fried peanuts alongside its pickled papaya and guava jelly spread.
The enterprise is not new to accomplishments, as Tinnie's carries a couple of accolades under its belt from national and regional trade exhibitions and fairs. In the last run of the MIMAROPA Naturally Agri-Trade and Tourism Fair in 2019, Tinnie's Food Products was awarded the Most Improved Enterprise, and notably, the participant with the highest acquired sales during the fair. St. Vincent Ferrer Parish Multi-Purpose Cooperative in Romblon has also awarded Tinnie's as their Top Patronizer.
As peanut butter is considered a pantry essential in a Filipino family's morning and merienda routine, Tinnie's aims to bring a healthier version of the spread to as many homes as possible. They do this by attending various seminars on food safety and management, and business development, such as SSOP and cGMP, Customized Workshop on Basic GMP and HACCP Principle, Kapatid Mentor Me Negosyo Seminar, Strategic Entrepreneurship, Empowering the MSME's through Basic Education, Philippine Export Competitiveness Program, and FDA Academy, among others. Ms.Mary Jane Manalo, owner of Tinnie's Food Products, was also part of the Kapatid Mentor ME Program in 2017 and the SGS Negosyo Kaagapay. Complementing these assistances, the products likewise underwent the Regional Integrated Product Development Assistance (RIPDA) under the One Town, One Product (OTOP) Program of DTI.
Significantly, they were able to construct a small building for their production area and purchase additional machineries and lot for future business expansion. With the help of DTI, the enterprise was able to acquire three full-time employees, and one part-time employee to help in their growing production. Their monthly gross sales also tripled since then.
After two years of development and promotion, Tinnie's Peanut Butter became one of the best-selling peanut butters in the province. It finally found a niche not only in Romblon but also to other places such as Mindoro, Metro Manila, and Bohol.
Just as any other business, Tinnie's felt the impact of the COVID-19 pandemic on operations and demand in the market. Despite this, the enterprise sees this as an opportunity to innovate and expand their product lines to support the business and their workers.
Tinnie's Food Products are available online, via Facebook, Shopee, and other digital platforms. For more information, visit their social media pages, or send an email at tinniesfp@yahoo.com.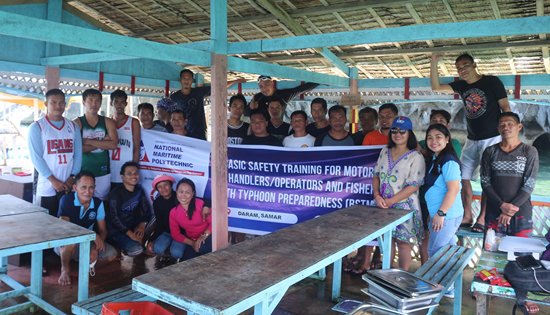 Motorboat handlers / operators and fisherfolks participate in the Basic Safety Training for MHOF conducted by NMP in cooperation with PCG, MARINA and the LGU of Daram, Samar.
NMP partners with LGU Daram for FREE Training on Basic Safety
By National Maritime Polytechnic
February 26, 2021
TACLOBAN CITY – The National Maritime Polytechnic (NMP), as part of its poverty-free zone program thrust, conducted for FREE, the Basic Safety Training for Motorboat Handlers/ Operators and Fishermen with Typhoon Preparedness (BSTMHOF) to twenty (20) motorboat handlers / operators / fisherfolk's participants of Daram, Samar on 23-24 February 2021 through blended learning.
The training was conducted taking cognizant of the fact that Daram being one the island municipalities in the Province of Samar is vulnerable to typhoons and other extreme weather disturbances. Likewise, being an island, the main source of income of its people is through fishing while the mode of transportation is by boat.
Consequently, Provincial Mayor of Daram, Hon. Mayor Philip Martin L. Astorga, requested from NMP through a letter dated 25 January 2021 to conduct the said training to equip his residents with additional knowledge and confidence on survival skills and how to respond properly in the event of emergencies.
"Alam po namin na magagaling na kayo sa inyong larangan pero kailangan nating ilagay sa tamang perspektibo yung ating mga natutunan. Ang layunin ng training na ito ay madagdagan ng tulong at kaalaman ang inyong mga kakayahan na pang habang-buhay ninyong maisasama at kailanman ay hindi maaaring manakaw mula sa inyo" said NMP Executive Director Joel B. Maglunsod in his Welcome Message.
The Basic Safety Training for MHOF is aimed at improving the basic safety skills of local motorboat operators and fisherfolks and expose them to new techniques in Personal Survival, Fire Prevention and Firefighting, Elementary First Aid and Personal Safety and Social Responsibility. Other salient topics are Rules of the Road, Typhoon Awareness and Marine Safety Requirements.
Moreover, in order to promote gender equality and address the gender issues present in the field of the marginalized industry, the Gender Sensitivity Training (GST) Course was also incorporated in the discussions.
The first day of the training was conducted through online using zoom videoconferencing platform. On 24 February 2021, NMP Team headed by Deputy Executive Director III, Ms. Mayla N. Macadawan proceeded to Daram, Samar for the conduct of practical exercises and assessment.
This was the first batch of graduates produced by NMP on BSTMHOF this year. Coordination with other LGUs in Region 8 is currently being made for possible collaboration, thereby expanding the reach of beneficiaries for this program.
Likewise, NMP is in consultation with the Department of Labor and Employment (DOLE) Central Office for the possible grant of motorized bancas to various fisherfolks association in the region through the DOLE's livelihood assistance. Said bancas can also be used during rescue operations in times of disasters and calamities.
Meanwhile, NMP continues to conduct face-to-face trainings exclusively to the seafarer-trainees residing within Region VIII, imposing strict implementation of the Maritime Industry Authority's (MARINA) approved Post-Enhanced Community Quarantine Operational Plan and other health and safety protocols as required by the Department of Health (DOH), Department of Labor and Employment (DOLE), and local government unit (LGU).
Likewise, seafarers who are interested to avail of the NMP's FREE online classes on SHAPIMS, PADAMS, and GSTS may register through this link: https://nmp.gov.ph/online-course-offerings/.
Stakeholders who wish to validate the authenticity of their seafarers-employed with NMP issued certificates may visit www.verify.nmp.gov.ph. Also, those interested in NMP research undertakings may visit the NMP website and access the e-Research Information System Portal which is designed to disseminate NMP completed researches, present the Research Agenda, and engage the industry stakeholders to collaborate in the research activities.
Further, NMP encourages OWWA registered seafarers to avail of the NMP-OWWA (Overseas Workers Welfare Administration) Seafarers' Upgrading Program (SUP) and Skills for Employment Scholarship Program (SESP) which entitles the beneficiary to receive financial assistance for training costs from the OWWA.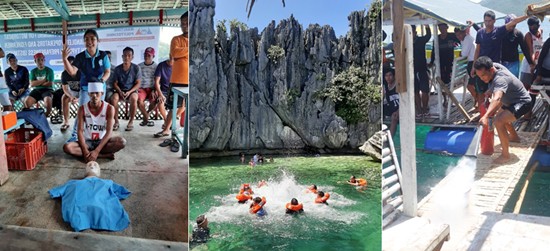 NMP Trainers conducting practical assessment on BSTMHOF at Kandiwata, Daram, Samar.
Global ad market is set to hit $769.9 billion by 2024
Via OMNES Media
February 26, 2021
This is the right time for media vendors to grab their share as the race between companies to increase their ad expenses intensifies, says Chief Executive Officer of Advert on Click
DUBAI – Amid an intensifying race between companies to increase their advertising expenditure to boost profitability prospects, the global advertising market is set to reach $769.9 billion by 2024, an industry expert has pointed out.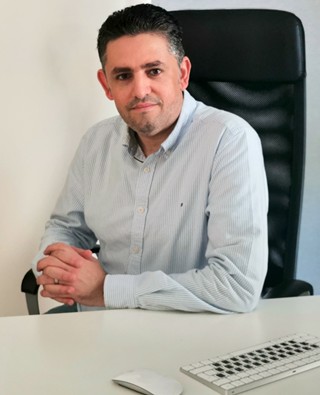 "Advertising plays a vital role in communicating the value proposition of an organisation's offering and influencing the buying behaviour of consumers. This is the reason why most companies around the world focus more on advertisements of their products and services," said Fahed Aldeeb, Chief Executive Officer of Advert on Click (advertonclick.com).
Digital advertisement portal Advert on Click is a one-of-its-kind digital platforms that connects all stakeholders of the media industry from across the world.
"As much as digital media has grown, it is working with traditional media to continue the 360 degree media mix that marketers strive for. So, digital media has not replaced traditional media, but adds to it to complete the circle," added the CEO of Advert on Click, which offers a new-age platform to showcase and promote advertising spaces and solutions of broadcast, print, online and OOH (out-of-home) players from all around the globe.
"The Covid-19 pandemic has accelerated clients' digital transformation journey. Bearing this in mind, Offline media such as TV, Radio and OOH also benefitted in some markets due to lockdowns. This is the right time to board the bandwagon and stay ahead of your competitors. By registering at Advert on Click, you can have the whole marketplace at your fingertips through outreach and unique services that help you get accurate information, display, transparent comparisons, media plan preparation and media booking ability," he said.
More than 950 vendors have already registered with Advert on Click, the platform is poised to launch to advertisers in the coming weeks. The platform boasts, ad space from all types of media vendors, be it digital, print, broadcast or OOH.
"Advert on Click allows listing or booking of media space with just a few clicks. Our unique algorithms connect the right media buyer with the media seller for optimal results in advertising," said Aldeeb.
The information offered by Advert on Click – an integrated knowledge base that empowers direct advertisers and media buying agencies – includes space availability, technical specifications, information about the media outlets as well as their rate cards.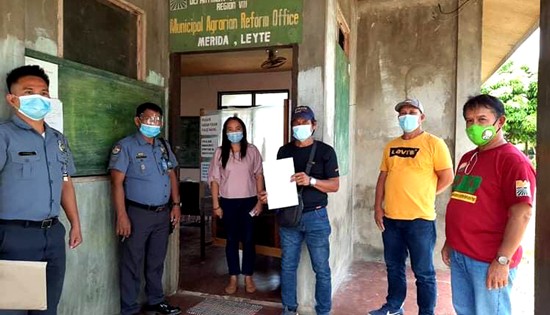 The Municipal Agrarian Reform Office in Merida, Leyte, under Municipal Agrarian Reform Program Officer Amita Barte, successfully linked the Mat-e Agrarian Reform Beneficiaries Association (MARBA) to the Bureau of Jail Management and Penology (BJMP) in Isabel, Leyte as institutional buyer for the farmer's harvests. (Photo by MARO Amita Barte)
BJMP signs marketing agreement with Merida farmers
Press Release
February 26, 2021
MERIDA, Leyte – Another agrarian reform beneficiaries' organization (ARBO) from the western part of the province of Leyte recently entered into a marketing agreement with an institutional buyer for their harvests.
OIC-Regional Director Ismael P. Aya-ay disclosed that the Mat-e Agrarian Reform Beneficiaries Association (MARBA), based in this fifth-class municipality, became the 15th ARBO in Eastern Visayas to be linked successfully to an institutional buyer by the Department of Agrarian Reform (DAR) under the Enhanced Partnership Against Hunger and Poverty (EPAHP) program.
Municipal Agrarian Reform Program Officer (MARPO) Amita Barte reported that the signing of the marketing agreement took place on February 3 at her office and in front of MARBA president, Carllito Dela Cruz and Bureau of Jail Management and Penology (BJMP) District Jail Warden, SJO4 Basilio Madula Jr.
Also present in the event were MARPO staff Mateo Maratas and BJMP Jail Officer 2 Allan Perez. Barte explained that in their agreement, the BJMP of Isabel town will purchase food supplies from the DAR-assisted farmer organization, such as vegetables and poultry products, to be used in feeding persons deprived of liberty (PDL). BJMP will buy MARBA's products based on the prevailing market price, and will pick them up in a designated area, she added.
Under the EPAHP, according to Aya-ay, instead of buying food supplies elsewhere, the city/district/municipality jails as well as the Department of Health's-retained hospitals are encouraged to procure food supplies for the feeding of PDLs and in-patients, respectively, from the ARBOs, which is allowed by the Government Procurement Policy Board thru Resolution No. 17-2016. He also emphasized that under the program, farmers are guaranteed a ready market for their products while hospitals and jails are assured of freshly harvested fruits and vegetables.
EV welcomes 2021 with 2.2% inflation rate
By PSA-8
February 24, 2021
TACLOBAN CITY – Eastern Visayas welcomed January 2021 with a 2.2 percent Inflation Rate (IR). This IR is 0.2 percentage point lower compared with the 2.4 percent IR in December 2020. This figure, however, is 0.2 percentage point higher than the recorded 2.0 percent IR in the same period last year.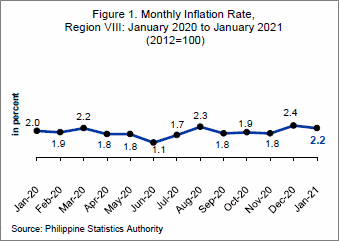 The regional IR is 2.0 percentage points lower than the 4.2 percent national average inflation rate in January 2021.
Among the provinces, only Samar registered an increase in IR of 0.3 percentage point. It rose to 5.8 percent in January 2021 from 5.5 percent in December 2020. This is the highest IR among the provinces during the reference month. Leyte, meanwhile, retained its previous month's IR at 1.9 percent.
Biliran registered the highest decrease of 0.8 percentage point, pushing its IR to zero in January 2021. Northern Samar, Southern Leyte, and Eastern Samar's IRs registered decreases ranging from 0.1 percentage point to 0.7 percentage point, settling at 3.3 percent, 3.0 percent, and 1.4 percent, respectively, during the month in review.
Five (5) of the 11 commodity groups in the region exhibited lower IRs in January 2021 compared with their rates in December 2020. Alcoholic beverages and tobacco commodity group registered the biggest decrease of 1.9 percentage points, from 9.3 percent in December 2020 to 7.4 percent in January 2021. This decrease may be traced to slower IR in the index for tobacco, from double digit 12.4 percent in December 2020 to 9.1 percent in January 2021.
Prices for housing, water, electricity, gas and other fuels commodity group further deflated to 1.4 percent in January 2021 from 0.6 percent in December 2020, a continued drop by 0.8 percentage point. This can be attributed to the index for electricity, gas and other fuels which posted deflation of 4.9 percent in January 2021 from 2.8 percent deflation in December 2020.
Compared with their December 2020 levels, the IRs for clothing and footwear commodity group (2.5%) and health commodity group (1.1%) were lower by 0.2 percentage point and 0.1 percentage point, respectively, in January 2021.
The IR for food and non-alcoholic beverages commodity group eased by 0.1 percentage point, from 3.1 percent in December 2020 to 3.0 percent in January 2021. Double digit IRs were noted in vegetables and fruits indices at 15.9 percent and 12.0 percent, respectively. Prices of meat picked up by 3.1 percent in January 2021 from 1.4 percent in December 2020. Increased IRs were also registered in the indices for food products not elsewhere classified (6.9 percent); sugar, jam, honey, chocolate, and confectionary products (1.9 percent); and rice (0.6 percent). However, the 2.9 percent deflation in corn index, and the drop in the IR for fish index to 0.3 percent in January 2021 from 2.9 percent in December 2020, eased the impact of those increases to the overall IR of the commodity group.
On the other hand, IR for transport commodity group increased by 0.6 percentage point. The 5.0 percent IR in December 2020 rose to 5.6 percent in January 2021. The 3.0 percent deflation registered in the index for operation of personal transport equipment was offset by the higher IR (9.6%) posted in the index for transport services.
Restaurant and miscellaneous goods and services commodity group recorded 0.4 percentage points increase in its IR, from 3.8 percent in December 2020 to 4.2 percent in January 2021. This can be traced to higher IRs in the indices for catering services (6.3%) and personal care (2.6%).
Communications commodity group and recreation and culture commodity group continued to post deflations but at a slower rate, settling at 1.5 percent and 1.3 percent during the month in review.
Meanwhile, the commodity groups of furnishings, household equipment and routine maintenance of the house and education retained their previous month's IRs at 2.4 percent and 0.4 percent, respectively.
The Purchasing Power of Peso (PPP) of the region weakened to P0.77 in January 2021. This PPP implies that the goods and services worth P77.00 in 2012 is worth P100.00 in January 2021.
Compared to their levels in December 2020, PPP in Biliran, Leyte and Samar weakened by P0.01 in January 2021. The rest of the provinces retained their previous month's PPP. Biliran recorded the strongest PPP among provinces in January 2021 at P0.81. Leyte and Southern Leyte ranked second both at P0.79, followed by Eastern Samar at P0.75 and Northern Samar at P0.72. Samar posted the weakest PPP during the reference month at P0.70.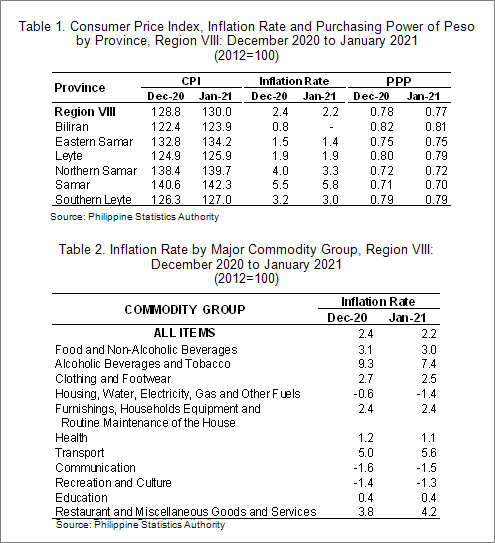 DTI-BPS now requires product certification for plywood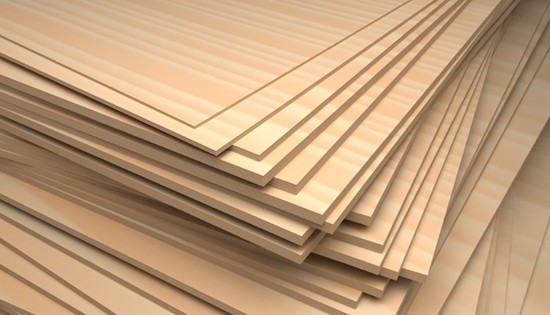 By DTI-CPG-Bureau of Philippine Standards
February 18, 2021
MAKATI CITY – The Department of Trade and Industry's Bureau of Philippine Standards (DTI-BPS) has recently included plywood under the list of products required to undergo its Product Certification Schemes through the issuance of DTI Department Administrative Order (DAO) No. 20-06, series of 2020 on 15 October 2020.
With the issuance of DAO No. 20-06, the new technical regulation concerning the mandatory product certification of locally manufactured or imported plywood, manufacturers of plywood are now required to secure the Philippine Standard (PS) Quality Certification Mark License before they can sell or distribute their products to the market. Importers, on the other hand, are now required to acquire their products from foreign manufacturers holding valid PS Licenses only. This technical regulation aims to strictly ensure compliance to specified quality requirements for plywood being sold in the Philippine market.
Plywood is one of the most commonly used construction materials in the country. Many Filipino homes have facades, exterior and interior walls made with plywood. Equipment in construction and/or manufacturing industries also utilize plywood as a means to support loads or products. Moreover, marine ports, docks, vessels, and boats use plywood for sturdier built since shipments of high masses are often transported through sea freights for lower cost. Plywood has become the go-to component in every construction activity due to their usage versatility, durability, and lower cost. Their ready availability in the market makes them essential to every Filipino household.
Pursuant also to DAO No. 20-06, s. 2020, imported or locally manufactured plywood products shall now have the minimum required markings as follows:
• Correct and registered trade name or brand name;
• Duly registered trademark;
• Duly registered Business Name and address of importer and manufacturer (if imported) or duly registered Business Name and address of manufacturer (if locally manufactured);
• Country of Origin;
• Type of plywood (Softwood or Hardwood);
• Bonding Class (1, 2 or 3);
• Thickness, mm;
• Formaldehyde Emission "FE" and the star rating (In reference to PNS 2103:2017, Formaldehyde Emissions - Specifications or its future amendments);
• Lot/Batch Number or Serial Number;
• PS Mark with License Number
These markings are not only for traceability and verification purposes but will also serve as guide for consumers in ensuring that the plywood products they purchase comply with the quality and safety requirements of the DTI-BPS.
"Through this technical regulation, the DTI-BPS aims to promote safer working and living environment for everyone", underscores DTI-BPS Director, Neil P. Catajay. "Knowing that we all have the same vision, we are confident that the wood and construction industry will cooperate with the implementation of this technical regulation to combat the proliferation of substandard plywood in the Philippine Market." Director Catajay states.
DAO No. 20-06, series of 2020, and other issuances may be downloaded from the BPS Standards and Conformance Portal, www.bps.dti.gov.ph (direct link: https://bit.ly/BPSissuances).
For more updates and information on standards, technical regulations, and conformity assessment procedures (STRACAP), please visit the DTI-BPS portal: www.bps.dti.gov.ph. Emails and messages may also be sent to our official Facebook page "DTI Bureau of Philippine Standards" or through bps@dti.gov.ph.
Upset Hindus seek apology from Rihanna for donning Lord Ganesha pendant in topless photo-shoot
Press Release
February 17, 2021
Upset Hindus are seeking apology from singer-actress-businesswoman Rihanna for wearing Lord Ganesha pendant (on a long necklace) covering her belly-button and posted on her official Twitter handle on February 15, calling it highly inappropriate.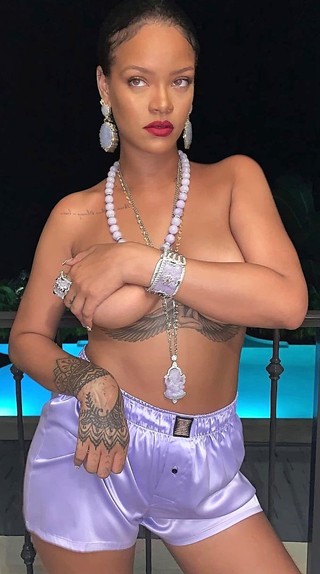 Hindu statesman Rajan Zed, in a statement in Nevada (USA) today, said that Lord Ganesha was highly revered in Hinduism and was meant to be worshipped in temples or home shrines and not to be used as a fashion statement to push a sexy lingerie line or become a tool for sexy fashion. Inappropriate usage of sacred Hindu deities or concepts or symbols or icons for commercial or other agenda was not okay as it hurt the devotees.
Zed, who is President of Universal Society of Hinduism, emphasized that celebrities and companies should not be in the business of religious appropriation, sacrilege, and ridiculing entire communities. It was deeply trivializing of immensely venerated Lord Ganesha to be displayed in such a manner for mercantile greed.
Besides apologizing to the worldwide Hindu community, Rajan Zed also urged Rihanna to immediately remove the objectionable picture from her Twitter account.
Hinduism was the oldest and third largest religion of the world with about 1.2 billion adherents and a rich philosophical thought and it should not be taken frivolously. Symbols of any faith, larger or smaller, should not be mishandled; Zed noted.
Many devotees did wear a Lord Ganesha pendant on short necklace on a regular basis to express their reverence/devotion in Lord Ganesha; but wearing it as a fashion accessory in a one-time photo-shoot in this disrespectful manner for commercial agenda was quite out of line; Rajan Zed indicated.
Zed suggested Rihanna to undergo training in religious and cultural sensitivity so that she had a better understanding of the feelings of communities and customers.
Rajan Zed further said that such trivialization of Hindu deities was disturbing to the Hindus world over. Hindus were for free artistic expression and speech as much as anybody else if not more. But faith was something sacred and attempts at trivializing it hurt the followers, Zed added.
In Hinduism, Lord Ganesha is worshipped as god of wisdom and remover of obstacles and is invoked before the beginning of any major undertaking. There are about three million Hindus in USA. February 15 happened to be Ganesha Jayanti (Ganesha's birthday).
Church group decries relentless attacks against Bakwit Schools
Press Release
February 16, 2021
MANILA – The National Council of Churches in the Philippines (NCCP) condemns the violent intrusion of the elements of the PNP Regional Office in Cebu into the University of San Carlos-Talamban Campus where the Lumad Bakwit School is taking refuge. On February 15, 2021, the PNP barged into the campus in an alleged "rescue operation" for minors allegedly kidnapped by progressive groups.
"This intrusion of the PNP is clear manifestation of this government's disregard to the rights and lives of our indigenous peoples, especially the Lumad children who are already under constant and intense distress since they have been uprooted from their ancestral lands on several occasions." said Bishop Reuel Marigza, the General Secretary of the NCCP.
"This is not the first. They did the same to the Lumads who have sought a safe place in the United Church of Christ in the Philippines (UCCP) Haran Center in Davao. In their quest for a more peaceful place, away from their military-occupied ancestral lands, the Lumads have no choice but to flee and go to places where they feel that they are safe. It is just abhorrent and unacceptable for us churches to see the government's relentless attacks to their lives and communities," Bishop Marigza added.
The setting up of Lumad Bakwit Schools has been a collective response of the indigenous peoples on the intensifying militarization and land grabbing of Lumad communities in Mindanao. The Bakwit schools have been set up by the elders of the communities, NGOs and churches to assert their children's right to education.
"NCCP firmly believes in the inherent worth and dignity of children. They are God's gift and are valuable members of the human family. Thus, the NCCP upholds its commitment to protect and defend children's rights," Bishop Marigza added.
"The violent raid in Cebu showed us how the Government can conveniently assault our national minorities even under the care of sanctuaries and havens in the guise of 'rescue operations'", Bishop Marigza said. "This pseudo 'rescue operations' is clearly a violation of the rights of our Lumad children and their teachers and to the whole Lumad communities who have suffered decades-long struggles in defense of their ancestral land, life and their education," Bishop Marigza averred.
The NCCP is in solidarity with the Lumad children in their struggle for their land and their rights to education. "We join the call to end militarization in Mindanao and to save Lumad schools. We likewise call for the safe and immediate release of the 25 students including their elders and their teachers who were illegally detained from this violent police raid", the Bishop concluded.
The NCCP is the largest aggrupation of mainline Protestant and non-Roman Catholic churches in the Philippines.