BI-GI Association and DTI partners to capacitate PICE-Tacloban members on new standards for black iron and galvanized iron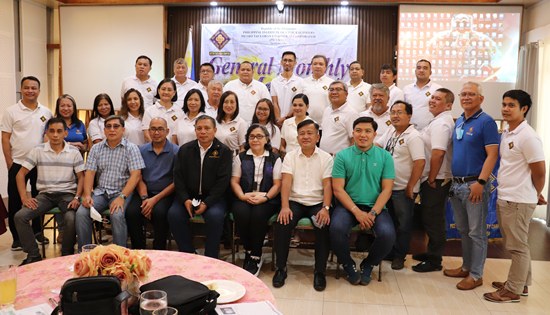 By DTI-Regional Operations Group
October 18, 2022
MAKATI CITY – The Philippine Association of Black Iron and Galvanized Iron Pipes and Tubes Manufacturing, Inc. (BI-GI Association) in partnership with DTI, conducts an Information Campaign with members of the Philippine Institute of Civil Engineers (PICE) - Tacloban Chapter.
The DTI-Bureau of Philippine Standards released a new Philippine National Standard (PNS) 26:2018 for BI-GI Steel Pipes and its related Department Administrative Order (DAO) 19-16 Series of 2019, "The new technical regulations concerning the mandatory products certification of steel – black and hot-dipped zinc-coated (galvanized) longitudinally-welded steel pipes (for ordinary uses) and was published on January 17, 2020.
These regulations will be the basis for identifying certified products conforming to the standard. As a practice, the BI-GI Association partners with DTI in helping disseminate updates to the public thru an information campaign. Evident distinctions of uncertified and substandard steel pipe were identified to educate the participants how they can distinguish it from the standard. Proper handling of these products was also discussed.
The Information Campaign on New Technical Regulation on Mandatory Products forms part of the activities conducted by DTI Regional Office 8 to celebrate the Consumer Welfare Month.
It was necessary to conduct it in time with the quarterly meeting of PICE-Tacloban, composed of engineers and contractors, to ensure the quality of steel pipes used in construction. The vent was conducted last October 8, 2022 at the A Venue Hotel, Tacloban City.