Flood control structure underway in Barangay Macatingog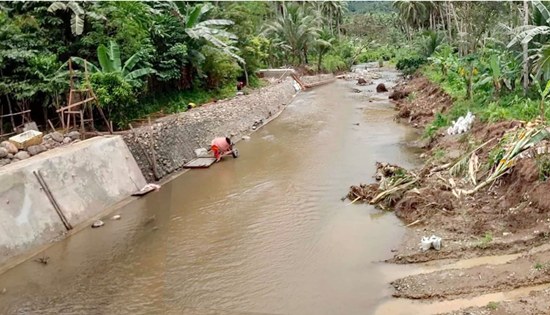 By GISSELLE G. PARUNGAO
October 20, 2022
CALBAYOG CITY Ė A flood control structure is being erected along Barangay Macatingog, Calbayog City, Samar with a revised contract amount of P48.1 million under the General Appropriations Act (GAA) of 2022.
This structure will serve as a protection wall for residents of said barangay that will span 108 linear meters (upstream) and another 100 linear meters (downstream), built on both sides. Its height varies from 3-6 meters.
As of October 15, 2022 the accomplishment is already at 45%. The structure runs along Hamonini River that eventually goes to the cityís main river, Jibatang River which is a major river basin. This will help to reduce the flood impact on the community where it is located and a precautionary measure to ensure that damages caused by flooding are kept at a bare minimum.