Bean There, Done That: Exporting to the European Union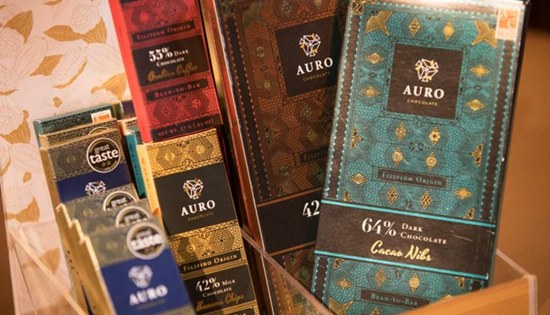 AURO chocolates, a Filipino company, is one of currently, only 24 companies in the country who are able to export products to the European Union tariff-free under the EU's Generalized System of Preferences Plus (GSP+).
Philippine chocolate firm exports to the EU
By DTI-KMIS Information and Creative Service Division
January 16, 2023
New beginnings
It was in 2013, while finishing her university degree in Chicago, that Kelly Go got a taste of an American craft chocolate using Philippine-origin cacao.
From this point, her career aspirations became clearer. After graduation, she decided to learn more about this craft by enrolling in Le Cordon Bleu in Paris for a Diploma in Culinary Arts. This training further enhanced her knowledge and skills about the food business.
The love for food, culture, and chocolate directed her destiny in Germany where she deepened her expertise in industrial chocolate production.
"We saw the potential of elevating the fine chocolate market in the Philippines and an opportunity to pursue our shared dream to move back home and contribute," Kelly shared.
Responsible production
Their company, Auro Chocolate, was eventually launched in 2017 as a tree-to-bar chocolate brand and social enterprise introducing community development programs and premiums above commodity price for supporting farmers.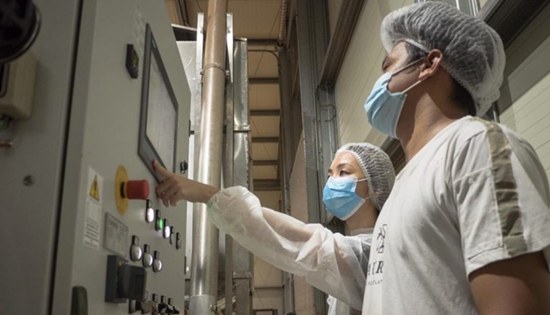 Kelly Go, co-founder and manager of AURO Chocolate, talks with operators of the grinding machine at the AURO chocolate plant in Calamba, Laguna, in the Philippines. AURO Chocolate benefitted from the EU's GSP+ programme which facilitates the entry of certain products tariff- free into Europe.
With all beans directly sourced, Auro is promoting sustainability by working directly with local farmers to cultivating fine cacao beans, improving ingredients, and expanding retail products with unique and bold tropical flavours, such as dried mango.
From a team of 20 staff, it has grown to over 100 employees working towards the export of its products to the European Union (EU) and other countries since 2018.
We involve ourselves in every step of the process by consistently working with our partner farmers to enable them to produce fine quality cacao beans that meet international quality standards," Kelly added.
Breakthrough
There were challenges to be hurdled before successful exports to EU could materialize.
"At selling events, people would question the quality of our products as chocolates from the Philippines are unheard of," Kelly said.
To win the trust of consumers regarding chocolate products grown and made in the Philippines, Kelly must be abreast of mandatory procedural requirements.
The Philippine Department of Trade and Industry (DTI) – Export Marketing Bureau (EMB) assisted Auro in completing the mandatory regulatory requirements for exporting in EU. The Centre for International Trade Expositions and Missions (CITEM) further supported the company in organizing country booths in key international trade fairs such as Salon du Chocolat in France.
The initiatives worked wonders for generating interest in Auro's fine cacao.
A plus for the business: GSP+
Sales have increased by almost 200% since the Covid pandemic. Auro is directly exporting to more than 15 countries with over 40 European chocolate makers using the company's fine cacao beans to make Philippine-origin chocolate.
Kelly was delighted to learn that chocolatiers in the EU countries were using her company's chocolate products. Being able to export to the EU means that Philippine cacao can compete globally with other well-known chocolate brands.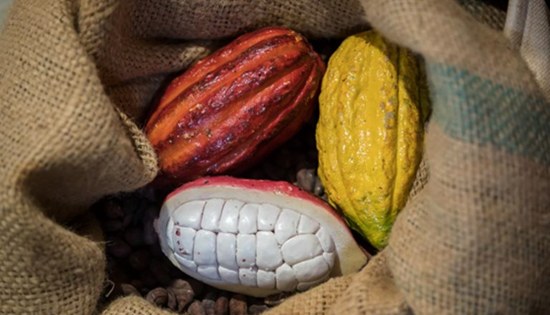 The EU's Generalized Scheme of Preferences (GSP+) removes import duties from products coming into the EU market from developing countries, thus, Kelly was able to competitively price her products vis-à-vis other brands.
"Our chocolate bars are doing well due to GSP+, which serves as a gateway support to the EU market," Kelly added.
Kelly is proud of her products being able to stand side-by-side with other internationally known brands, allowing her company to continue to grow business with their EU partners.
Gaining together
The resultant increase in sales has benefited Kelly, together with those who work for her company.
"Thanks to the GSP+ status, we have become part of the international cacao beans market, which led to an increase in our sales. This means there is a growing demand for our partner farming community's beans, thus generating more income for them, while providing a stable market for their cacao."
Moving Forward
Auro chocolates is ready to set higher standards of achievement under Kelly's leadership:
"We have exciting plans. On the farm side, we are to launch more community initiatives that are interwoven with our current cacao program. We are also expanding our sourcing to introduce new, exciting origins of chocolates. Shifting to more environmentally friendly practices and materials across the supply chain is also on the cards."
She leaves an inspiring message for aspiring exporters from the Philippines: "Do not feel intimidated when trying to apply for GSP+. DTI is there to assist you throughout the application and help make your brand marketable. It's also a great opportunity for your products to be introduced and grow in the EU Market."